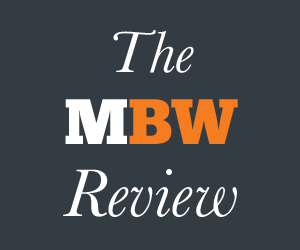 The MBW Review offers our take on some of the music biz's biggest recent goings-on. This time, we tackle yesterday's news that Sony Music is being more generous with its Spotify payouts than many dared expect. The MBW Review is supported by Instrumental.
---
MBW has received a few emails already today from Sony-distributed indie labels, expressing a cocktail of uncertainty, delight and bemusement.
All come in response to our break-down of how Sony Music will pay out proceeds from its Spotify shareholding to partner labels and artists.
Here's one (anonymized) example: 'It looks like we're going to partake in this payout, despite The Orchard being owned by SME. While that's nice, I'm unclear as to why exactly SME would do that when there's no obligation for them to do so!'
Yep: indie labels have become so expectant of being screwed by the majors in recent decades, when they witness a surprise act of generosity they actually get a bit freaked out.
Let's remind ourselves how far Sony Music is going:
In unexpected news, it's ignoring any unrecouped balances 'owed' by labels or artists in relation to what Spotify money gets paid out;
Despite the fact MBW knows for a fact that Sony bought Spotify shares with its own money – over and above the stock it was allocated in licensing deals – artists and labels will get a share of the whole caboodle;
Sony has calculated what % of its revenue the indies contributed over the past 10 years (via a slightly complex formula), then cordoned off this pool of cash for these partners. It will pay these labels

100% of this money, with no deductions.

(Artists are being paid via a similar calculation, but in line with the royalty % they have agreed in their contracts.)
If a label partner of The Orchard doesn't specifically have a clause ensuring they get paid Spotify share money in their contract, it's irrelevant: Sony is going to pay it out anyway.
In light of all of that, then, it's actually a really pertinent question: why is Sony Music being quite so generous, and hurting its own bottom line in the process?
---

---
One answer to that question, certainly the answer being given by artist and indie label reps today, is fairly straightforward: Sony is 'doing the right thing'.
Yet to assume Sony is being entirely unselfish here, without a secondary agenda, would be naive.
Sony certainly is doing the right thing. But it's also being seen to be doing the right thing.
To a major label in 2018, the latter's reputational boost is a very valuable asset.
Artist power is ever-increasing in the current marketplace – especially regarding the splits in record deals, and the terms being accepted by the majors.
Ten-year license deals are now commonplace at the top end of the market, while 50/50 and straight distribution deals are on the increase at the majors. (One very senior label source recently told us that "the idea of a major [owning] a modern star's rights in perpetuity is pretty much dead".)
So, Sony is not Robin Hood: it is not robbing from the rich to give to the poor.
If it's robbing anything, it's a market advantage – one it will now gladly lord over its competitors.
---

You can bet your bottom dollar (or your bottom 750m dollars, in Sony's case) that the deal it has just cut for managers and labels will be mentioned in every artist and label contract negotiation – and every re-negotiation – for at least the next two years.
In a marketplace where options are opening up for artist managers and niche labels – to the point of Spotify starting to strike direct licensing deals with acts – goodwill and trust amongst these communities is worth its weight in gold.
As we noted yesterday, Sony has laid down the gauntlet to its main rivals here. Will Universal and Warner be able to match its financial self-sacrifice?
It may prove difficult.
For example, Warner has already said it won't be sharing its Spotify windfall with all of its partner labels – only those who have a stipulation in their contract regarding this money.
If Warner sticks to this policy, I give it weeks before Sony's business development hounds are on the phone to the disappointed parties.
Universal's issue is less about what it's already said, and more who it has to convince.
Vivendi is currently looking at an IPO, part-IPO or part-sale of UMG – for which the major's EBITDA margin will prove all-important.
If Sir Lucian Grainge feels his company now has to match Sony's moves RE: Spotify equity  – especially in terms of ignoring unrecouped balances and taking no percentage from indie label payouts – Vivendi may prove difficult to convince.
On that topic: Sony Music CEO Rob Stringer and his team have persuaded Sony Music's Tokyo-HQ'd parent – Sony Corp – that enduring a bit of profit pain now will reap dividends amongst lucrative artist and label partners long into the future.
Sony Corp's priority is, naturally, to reward its shareholders as immediately as possible. This wouldn't have been an easy conversation.
---
The stranglehold of the major labels on the global music industry has famously slightly loosened in recent times.
Disruptive elements like AWAL, Ditto Music, Ingrooves and Empire have given artists with ambition another well-funded, worldwide distribution option into the marketplace.
Spotify now appears to be offering artists an additional, more direct, alternative.
The majors' key argument in the face of artists deciding to 'go it alone' in recent years has been two-fold:
(i) We're the only people with the commercial clout to break you globally, across multiple platforms; and
(ii) If you want to get on radio in the US, meaningful radio, you still need us.
Radio's power is inevitably waning as the reach and ubiquity of music streaming services continues to mushroom.
Now Sony has discovered another powerful argument in its back pocket: Not only can we break your artist properly worldwide – believe it or not, we're actually the good guys, too.
---

The MBW Review is supported by Instrumental, which powers online scouting for A&R and talent teams within the music industry. Their leading scouting platform applies AI processes to Spotify and social data to unearth the fastest growing artists and tracks each day. Get in touch with the Instrumental team to find out how they can help power your scouting efforts.Music Business Worldwide