T-Mobile customers in the States are getting a pair of music-related perks.
The first is of particular interest for those keeping a close eye on the 'streaming wars': T-Mobile customers will get the chance to access a year-long free subscription to Pandora Plus.
Plus is Pandora's mid-price streaming option, usually costing $4.99 a month, offering limited interactivity compared to its full Apple Music rival, Pandora Premium.
Plus offers customers unlimited skips, replays, personalized stations, offline listening and no ads.
Assuming that Pandora has struck a subsidized bundle deal with T-Mobile, the announcement could be big financial news for the streaming company: according to recent estimates, T-Mobile counted 75.6m customers in the US in the first quarter of 2018.
That number is very close to Pandora's own US reach: its Q2 results showed that the US-only service counted 71.4m active listeners in June, inclusive of approximately 6m paying subscribers.
---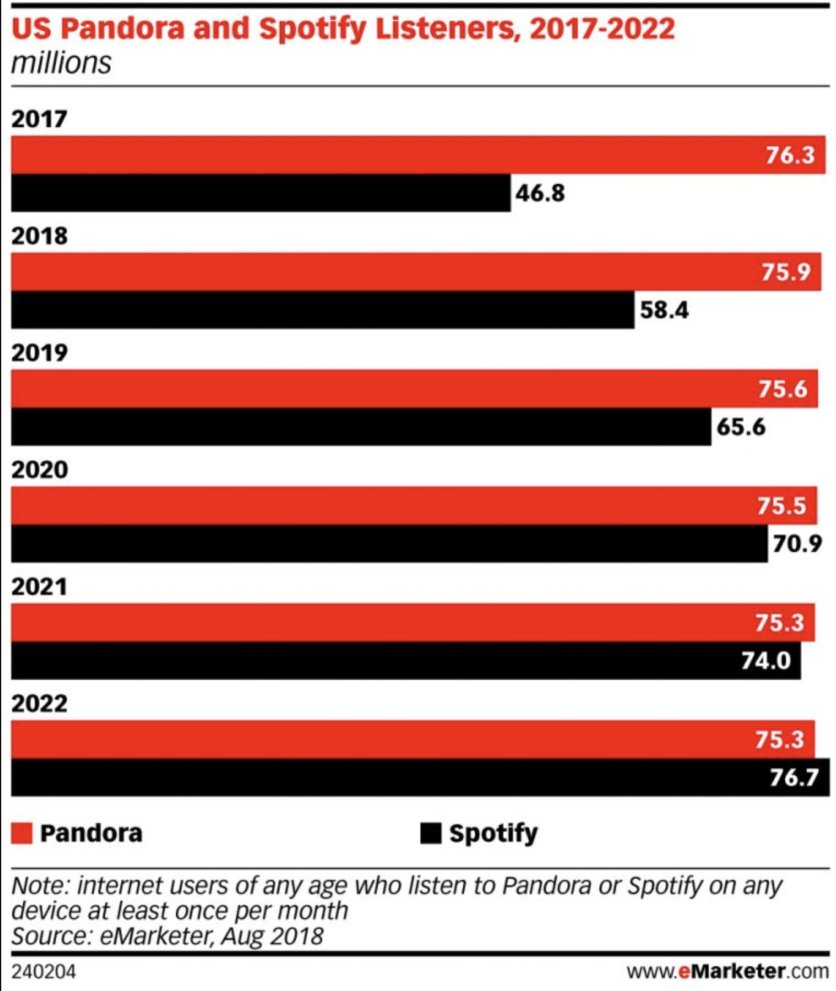 According to new unverified stats from eMarketer, Pandora is currently ahead of Spotify's user base in the US, which is predicted to close 2018 (across 'free' and Premium) at 584m (see inset).
"We are committed to creating exciting new opportunities for more people to find, share, and listen to the music they love," said Pandora CEO Roger Lynch. "Through this exclusive offer, we will give T-Mobile's massive customer-base access to one of our most in-demand offerings – Pandora Plus.
"This is just the first step in a larger strategic partnership between T-Mobile and Pandora. Expect to hear more."
T-Mobile customers will be sent a code to unlock their free Pandora Plus subscription in the T-Mobile Tuesdays app for iOS and Android on August 28.
After this date,.however, the deal expires.
---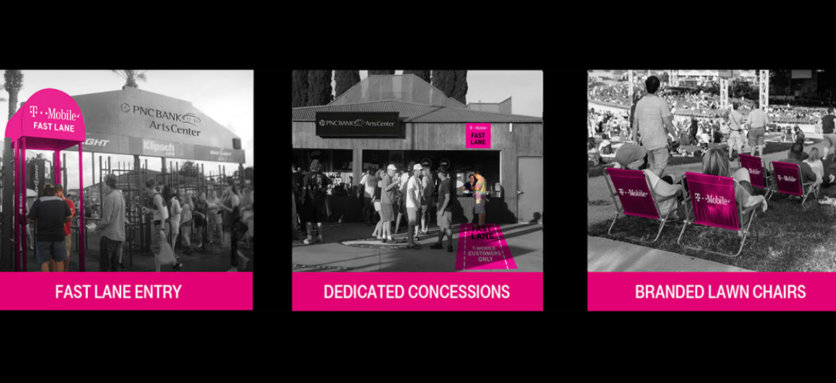 T-Mobile's new music deals don't end there.
The company has also inked an agreement with Live Nation which will give its customers 'rock star status at Live Nation amphitheater and arena concerts', including access to last-minute reserve seats in sold-out sections and discounted tickets.
"Our customers get treated like rock stars with Team of Experts, and we believe they ought to be treated like that everywhere they go," said Mike Sievert, President and COO at T-Mobile.
"Music connects us, so we're connecting our rock star customers with exclusive magenta extras at Live Nation events and with Pandora. Now, when they turn on their tunes or head to a show, they'll get an elevated experience, just for being with T-Mobile. We're always looking to thank our customers in bigger, bolder ways…this latest move is no exception – and we won't stop!"
"T-Mobile and Live Nation are creating new ways for our fans to enjoy live concerts with exclusive access and perks only this partnership could make possible," said Russell Wallach, Global President Media & Sponsorship, Live Nation. "As fans experience this new level of access, word will quickly spread, because the power of live music is contagious and can't be matched."
The latest Un-carrier gives T-Mobile customers the ability to get last-minute reserved tickets to sold out sections and get into great shows at a great price. Just identify yourself as a T-Mobile customer, and you'll unlock:
Starting August 21, discounted tickets will be made available in the T-Mobile Tuesdays app for Live Nation concerts including Charlie Puth, Counting Crows, Dierks Bentley, Wiz Khalifa and Rae Sremmurd, Lady Antebellum and Darius Rucker, Niall Horan and hundreds more.Music Business Worldwide