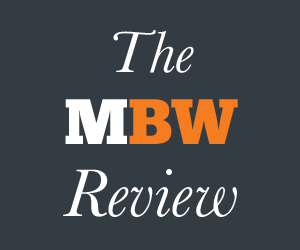 The MBW Review offers our take on some of the music biz's biggest recent goings-on. This time, we ponder how Universal and Sony's continued ownership of stakes in Spotify is set to affect some delicately poised licensing negotiations over the next 12 months. The MBW Review is supported by Instrumental.
---
Spotify has today (November 13) launched in the Middle East and North Africa (MENA).
As previously predicted, the company's ad-funded and premium offerings are now available in 13 MENA territories including the United Arab Emirates, Saudi Arabia, Kuwait, Oman, Qatar, Bahrain, Algeria, Morocco, Tunisia, Jordan, Lebanon, the Palestinian Territories and Egypt.
The move takes Spotify's global footprint to 78 markets, and comes with some tempting price points: monthly Premium subscription will cost the equivalent of just over $5 in the UAE and Saudi Arabia, for example, and just under $3 in Egypt.
---

---
SPOT's growth into the Middle East will be a welcome dose of positive news for the company's investors, who have seen its share price sink 33% over the past four months.
Clearly, despite reportedly blocking Spotify's expansion into India this summer, the major labels have ordained that Daniel Ek's company deserves its shot in this essential emerging territory.
Two of those major labels, of course – Universal Music Group and Sony Music Entertainment – remain noteworthy shareholders in Spotify.
Which leads one to wonder how inter-related these two facts (Spotify's new fully-licensed expansion, and its requirement for some stock-boosting news) might be.
---
Do you know how much equity the major labels still own in Spotify today?
According to MBW's estimates, it's approximately 6.35% – divided between Universal (3.5%) and Sony Music Entertainment (2.85%).
Before we discuss the significance of that figure, let's quickly remind ourselves how we got here.
Thanks to early licensing negotiations which took place in 2008, the three major labels, plus Merlin received an 18% cumulative stake in Spotify (see below).
---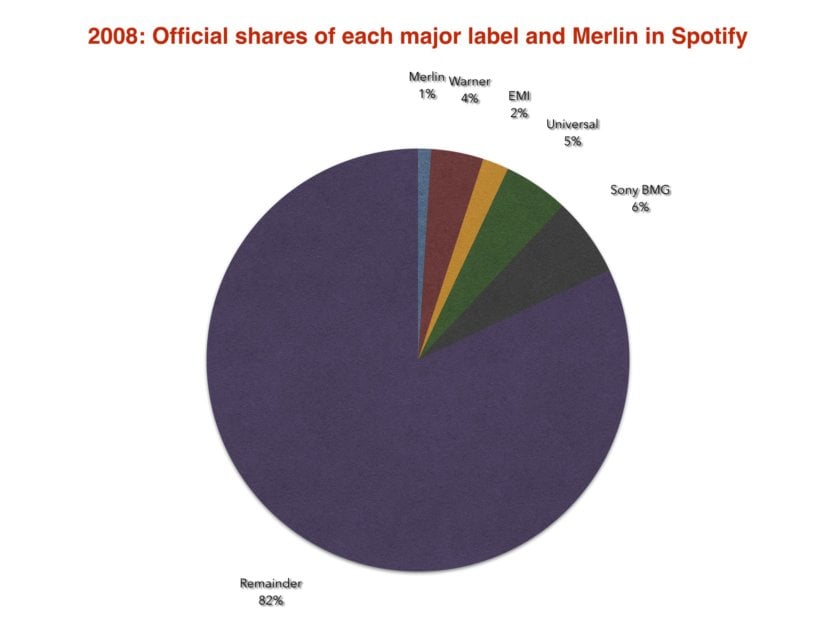 ---
Over the subsequent decade, due to share dilution, this original stake was cut in half, down to approximately 9%.
That left UMG with 3.5% in Spotify when it floated on the NYSE on April 1 this year. Warner, meanwhile, had circa 2% in the company, while Merlin had 0.5%.
Sony Music was a bit of a special case: according to MBW's sources, the company still owned 3% of these 'organic' original shares in Spotify on April 1.
However, Sony also topped up its stake by buying additional shares in the run up to Spotify's flotation – meaning that it held 5.7% in Spotify when the streamer went public.
In total, then, when Spotify hit the NYSE, the majors plus Merlin owned around 11.7% of the streaming platform.
---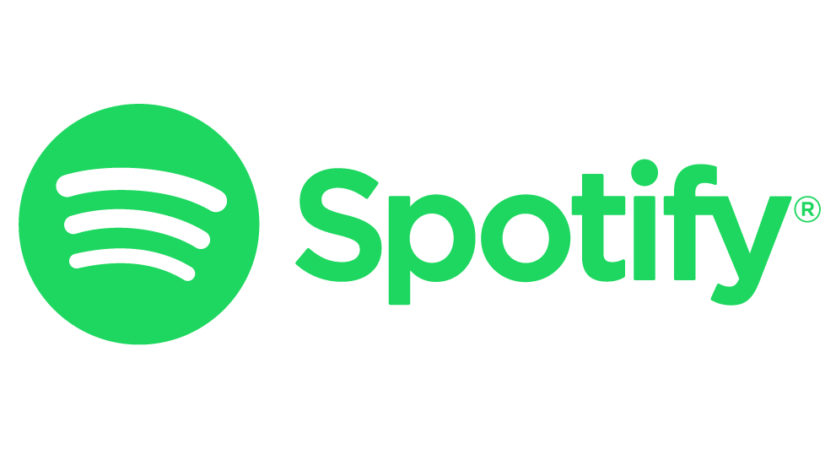 Three of these participants have since sold some or all of their Spotify shares.
Warner Music Group cashed in its entire 2% share for $504m in the quarter ending June this year.
Sony Music Entertainment, meanwhile, cashed in 50% of its stakeholding for $768m in the same three-month period.
Finally Merlin – whom MBW believes had a 0.5% share in Spotify come flotation day – sold its stake pretty much right away, on day one of trading.
(It is our understanding that Merlin pulled in more than $100m for its members by doing so.)
---
So here's the current situation, and how it may relate to Spotify's expansion into the Middle East.
At the height of Spotify's recent market cap value – in late July – the company was worth $35.3bn.
Had Universal and Sony both cashed in their remaining stakes in the firm at this point – jointly sitting at 6.35%, remember – they would have pulled in around $2.24bn between them.
Universal's 3.5% would have been worth approximately $1.24bn.
Sony's 2.85% would have been worth around $1bn.
---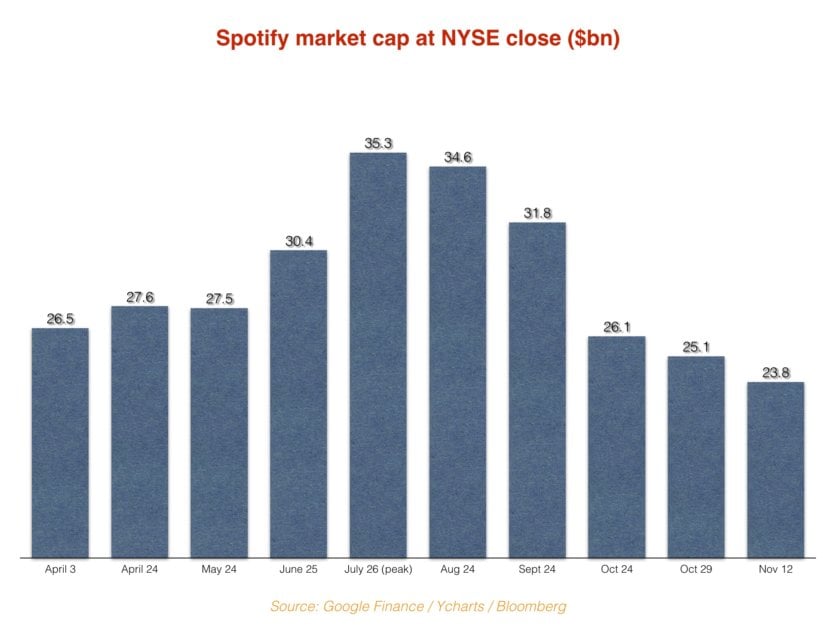 ---
Yesterday (November 12), however, things were looking rather different.
At the NYSE bell, Spotify's share price hit an all-time low of $131.13 – and its market cap value sunk to $23.8bn.
Universal's 3.5% stake was therefore worth around $833m, while Sony's 2.85% was worth roughly $678m.
In total, that's $1.51bn.
Do you see the issue? UMG and Sony's cumulative stake would have been worth circa $730m more in July, at Spotify's value peak, than it was 24 hours ago.
That's a serious amount of money.
It means the world's two biggest music rights companies really need to care about Spotify's future stock performance on Wall Street.
And yet… the narrative Spotify requires to improve that stock performance may often sit in direct contradiction to the major labels' favored outcomes.
---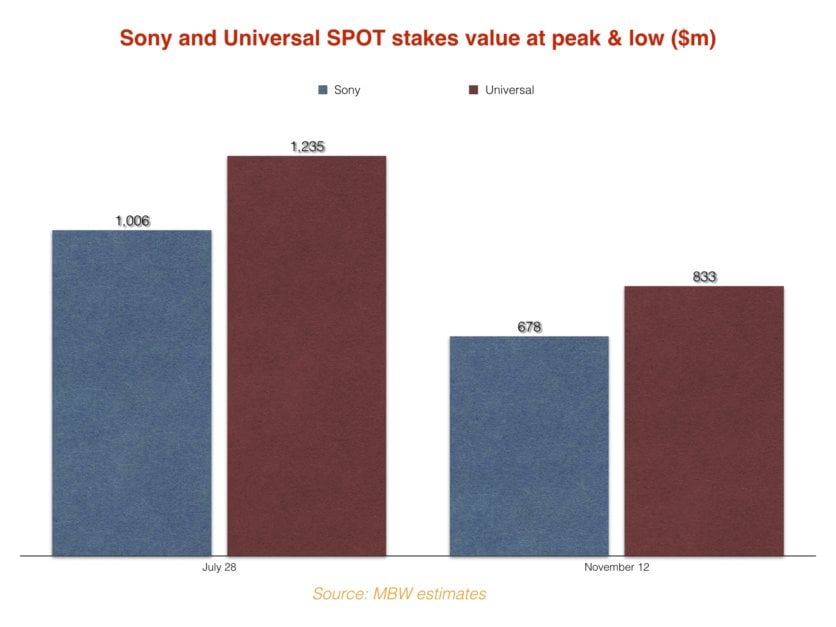 ---
Both Universal and Spotify will have seen their current deals expire with Spotify by this time next year – with UMG's deal up first, in Q1 2019.
Spotify, it appears, with an eye on gross margin improvement, is going to ask the majors for a few things during the consequent re-negotiations.
For starters, Daniel Ek and co are going to want the freedom to expand their aspirations in two areas which already concern the majors: podcasting and direct licensing/distribution deals with independent artists.
Both of these ideas threaten the majors' current market share on Spotify – and both of them are not taken lightly at Sony or Universal.
In addition, Spotify has all-but confirmed that it is going to try and sell the major labels tools to help them better cut through on its service. Again, the majors aren't likely to enjoy this conversation.
Don't forget what one senior music biz insider told us back in the summer: "If Spotify comes in here [during the 2019 re-negotiations] and asks for any sort of margin improvement, we're going to laugh them out of the room."
Universal and Sony, then, must now give Spotify just enough corporate leeway to bolster the firm's market cap – that is, if they're planning on banking their equity in Daniel Ek's company for the optimum price.
At the same time, they have to leave enough leverage in the tank – like the ability to refuse to license Spotify in India – in order to protect their negotiating position when it comes to global music licensing.
---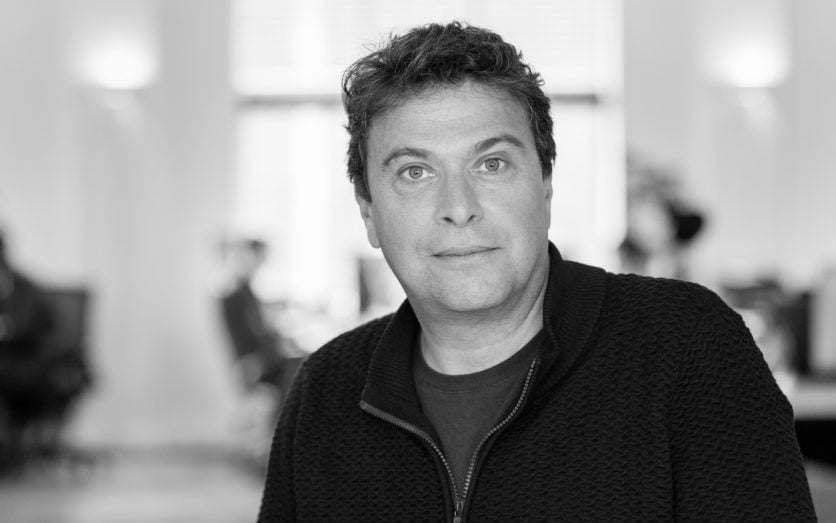 One entity who won't have Spotify's equity playing on its mind during its re-negotiation with Daniel Ek and co is Merlin.
When we asked Merlin CEO Charles Caldas (pictured) why the org decided to sell its Spotify stake right away on April 1, he explained: "It is outside of Merlin's remit to hold a long-term equity position in a publicly-listed company where there is a liquid and transparent market for that equity.
"We therefore worked quickly to liquidate our interest in Spotify and pass the proceeds to our eligible members."
In other words, Merlin doesn't want to play the stock market with its members' – not to mention their artists' – money.
Universal and Sony have both chosen a riskier approach.
If that strategy is ultimately going to pay off, financially at least, it's going to require a delicate balancing act.
---

The MBW Review is supported by Instrumental, which powers online scouting for A&R and talent teams within the music industry. Their leading scouting platform applies AI processes to Spotify and social data to unearth the fastest growing artists and tracks each day. Get in touch with the Instrumental team to find out how they can help power your scouting efforts.Music Business Worldwide