MBW's World Leaders is a regular series in which we turn the spotlight towards some of the most influential industry figures outside the US and UK markets. In this feature, we speak to Moe Hamzeh, Managing Director of Warner Music Middle East. World Leaders is supported by PPL.
---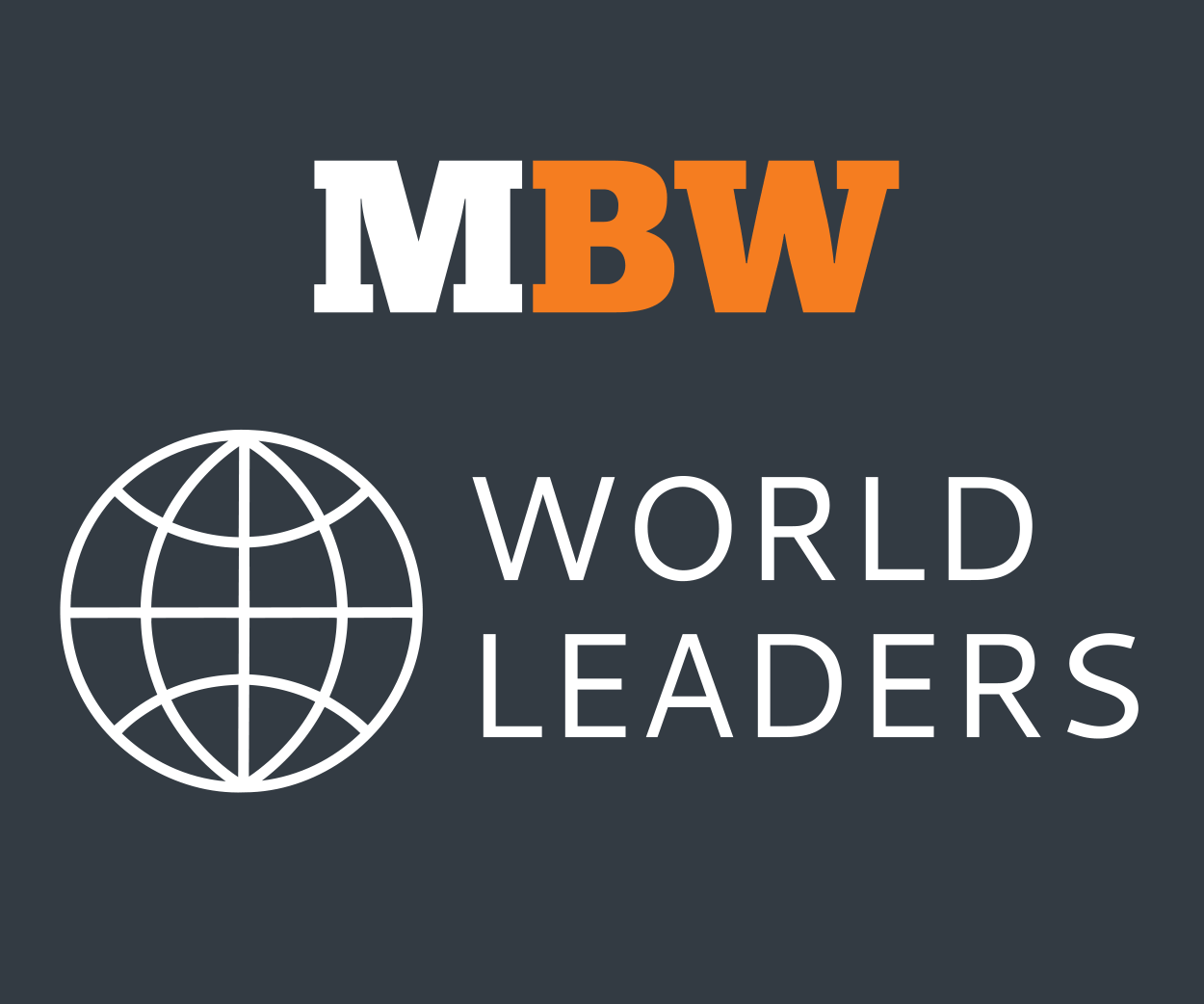 With an addressable population of over 380 million, MENA is becoming an increasingly significant market for the global record business.
Recorded music industry revenues for the Middle East and North Africa (MENA) region grew 37.8% in 2020, up to $63.4 million.
That's according to global recorded music body IFPI, which just year last opened its first office in MENA, demonstrating what IFPI CEO Frances Moore said at the time was "the excitement and opportunity we see in the region".
Sony Music, Universal Music Group and Warner Music Group all have a significant presence in MENA today, with WMG making a play for the market back in 2018 via the launch of its Warner Music Middle East division.
Led by MD Moe Hamzeh, who is based in Beirut, the regional HQ focuses on 17 markets across MENA, including Algeria, Bahrain, Egypt, Iraq, Iran, Jordan, Kuwait, Lebanon, Libya, Morocco, Oman, Qatar, Saudi Arabia, Syria, Tunisia, United Arab Emirates and Yemen.
Hamzeh's music industry career started in 1998, as a label manager for Music Master, Warner Music's regional licensee at the time, overseeing the marketing and distribution of WMG's repertoire in Lebanon.
He went on to found indie record label and publisher Temple Entertainment, and later opened Virgin Megastores' flagship store in the region, where he oversaw product marketing activities in Lebanon and expansion into Saudi Arabia.
In 2008, he joined Melody Music and Artists Management as General Manager, and in 2012,  took up the role of Head of Content for streaming platform, m.media, where he continued to work until joining WMG.
One of WMG's biggest moves in MENA following the launch of Warner Music Middle East in 2018 came in February 2021, when it invested in Saudi Arabia's Rotana Group-owned Rotana Music, which is claimed to be the largest record label in the Middle East.
The deal – believed to be an eight-figure acquisition for a minority stake – expanded WMG's presence in the Middle East and North African (MENA) region.
It was also announced in February last year that WMG's label services division ADA Worldwide would distribute Rotana releases globally outside of MENA and via YouTube for the entire world.
Commenting on MENA's historical positioning in the global music business, Hamzeh tells MBW that "the Middle East wasn't on the radar for many global music players for a number of years".
"Sky high piracy rates meant the physical market never really got off the ground," he adds.
Streaming has ushered in a new era for the region's music business however, serving as the primary driver behind the region's 37.8% recorded music revenue growth in 2020.
MBW caught up with Moe Hamzeh, and Tarek Mounir – the former CEO of Deezer MENA – ahead of their joint on-stage appearance at the XP music industry conference in Saudi Arabia in December, about opportunities, challenges and growth in the region…
---
Do you think the Middle East has been marginalised in discussions about the global music business in the past?
Moe Hamzeh: Even as the digital revolution got underway, the industry conversation about emerging markets focused on Latin America, Asia or Sub-Saharan Africa. People tended to see 17 fragmented countries, rather than an Arab-speaking market of almost 400 million people. With digital growth, we now have the ability to better monetise the market and I hope that events such as XP will help change the narrative and show the potential that is here.
What do you say to those who criticise the music industry for getting involved in a country like Saudi Arabia?
Tarek Mounir (pictured): The music industry should always be fan-focused. There are around 13 million Saudis under the age of 25 and they're hungry for culture and entertainment. By leaning in to them, we can help be a catalyst for positive change.
Things are changing rapidly here, in ways not always reported in the international media, and it's exciting to be a part of that.
---
What are the opportunities for record companies in MENA?
MH: The combination of a growing regional economy, high digital penetration and a young demographic are strong fundamentals for us. But you need the alchemy of a record label to help young artists benefit from these trends. We're helping talented performers start to build careers in music and that's hugely exciting. It's changing their lives and it's changing the lives of their fans.
---
What trends are we seeing in the music industry across MENA – surging genres, markets to watch etc?
MH: There's a paradox in that digital platforms are enabling artists to reach fans across borders, but we're also seeing the emergence of stronger local scenes. There are a couple it's worth highlighting for your international readers.
Mahraganat, sometimes known as electro-shaabi, has swept Egypt. It has its roots in the streets of Cairo and is associated with weddings and festivities, it literally translates as "festivals" in English. It relies heavily on computer generated and synth beats and is quite different to the romantic pop that's dominated the charts for decades. It's also influenced the growth of Egyptian hip-hop.
North African hip-hop is quite different to anything you see coming out of the States. Because of the strong diaspora presence in France and Italy, you see a cross-pollination between artists from the likes of Algiers, Tangiers and Tunis with those from Milan, Paris and Marseilles. Drawing on the traditional rich cultures of North Africa, it makes for a fast-moving scene.
Khaliji is popular in the Gulf States and relies on the rhythm that comes from African and Indian music, as well as local beats.
---
Is it proving easier for Arabic artists to reach an audience across the region now?
TM: As Moe said, there's a paradox that digital platforms make it easier to fans to access music from anywhere, but at the same time we're seeing the emergence of stronger local scenes. There are fewer pan-Arab superstars in the style of Amr Diab – it's become easier to reach audiences in different territories, but harder to breakthrough as there's so much competition. But that I think is where new investment from record companies can make a difference, they can put together campaigns that will help artists connect with fans from across the region more easily.
MH: And we're starting to see that happen. For example, The Synaptik is an amazing rapper of Palestinian and Jordanian heritage who we've been able to help build a significant fan base in Egypt.
---
Are there challenges for artists from underrepresented groups – such as women or those who are LGBT+?
MH: Things are changing, and while laws are still discriminatory in many countries, young people are open to engaging with artists from different backgrounds and new perspectives. As a record company, we're committed to equity and diversity and want to help society evolve, while still being respectful of traditions. But there are still barriers – take the indie band Mashrou' Leila, who are huge in Lebanon and across the region, they found themselves banned from performing live in some countries because of their association with LGBTQ+ rights. So – in all honesty – there's a long way to go.
---
Do you think there's an audience for Arabic music beyond the region?
TM: There's a huge global audience for Arabic music. There's a significant diaspora in North and South America, Europe and Australia. They act as champions for Arabic artists in their wider societies and in an age when many streaming services are global, they help drive the performers they love up the charts.
---
What misconceptions about the region would you like correct?
MH: Too often the Middle East has been in the headlines internationally because of political issues, but that masks the story of a region whose economy is growing powerfully and a people who are embracing change. Music is about joy and celebration, and is a great tool for cultural dialogue. I hope it helps bring people together.
---
How do you see the next few years playing out for the music business in MENA?
TM: The industry is growing fast, but we've still got challenges to overcome. Low credit card penetration means we need to be innovative about payment gateways; copyright regimes need to be updated and enforced; we need to lower data costs as they have in markets such as India. And, most of all, we need to educate fans that music is worth paying for. But I'm confident we can clear all these hurdles and open a path to even more rapid growth.
MH: The next five years will be a time of seeding and developing the industry. I studied geology many years ago, so I still use the analogy of turning graphite into diamond! I think we're starting to see investment come in, governments see the opportunity a thriving creative sector offers and local music scenes explode. The opening of an IFPI office in the region was the latest milestone in the creation of a copyright infrastructure that will allow us to build a proper industry. So I think the next few years will be exhausting, exhilarating and rewarding!
---
What would you change about the music industry and why?
MH: On a regional level, I'd like to see better education around the value of music.  Years of piracy has led a large proportion of the Middle East population to believe music should be free.  Our artists and the industry would benefit hugely if more people migrated to paid subscription services.
---
Moe mentions that digital platforms are enabling artists to reach fans across borders," could he expand a bit on this – What platforms are they seeing the biggest growth on?
MH: International services such as Apple Music, Deezer and Spotify offer an opportunity for our artists to climb the global charts.  Regional market leaders, such as Anghami, are also enabling artists to reach fans across the Arabic world and beyond.  And YouTube is a hugely popular channel for music fans right across the region, while its recent initiative of generating MENA-specific charts shows it recognises the potential of the region.
---
MENA-focused music streaming service Anghami is planning to list on the NASDAQ – tell us about the significance of this news for the music and tech industries in the wider region?
MH: It was brilliant news to see an Arab technology company from MENA list on NASDAQ for the first time. It also shines a real spotlight on the region.
---

World Leaders is supported by PPL, a leading international neighbouring rights collector, with best-in-class operations that help performers and recording rightsholders around the world maximise their royalties. Founded in 1934, PPL collects money from across Africa, Asia, Australia, Europe, and North and South America. It has collected over £500 million internationally for its members since 2006.
Music Business Worldwide