MBW's World's Greatest Producers series sees us interview – and celebrate – some of the greatest talents working in studios across the decades. Here we talk to Daniel Lanois, the multi-Grammy winner who has played a pivotal role in the careers of U2 and Bob Dylan. World's Greatest Producers is sponsored by Hipgnosis Song Management.
---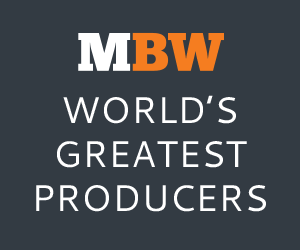 Daniel Lanois produced Bob Dylan's best album of the eighties, Oh Mercy (1989), and the nineties, Time Out of Mind (1997).
He co-produced (with Brian Eno) U2's biggest-selling album of all time, The Joshua Tree (1987, 25m+ copies) – and the next three on that list (Achtung Baby, 1991; All That You Can't Leave Behind, 2000; How To Dismantle An Atomic Bomb, 2004). And he produced Peter Gabriel's masterpiece, So (1986, No. 2 in the US, No. 1 in the UK).
Lanois modestly says that he's done all this "step-by-step", starting from when, as a kid in Canada, he'd use a flea-market reel-to-reel to record himself and his friends making some pretty flea-market music.
"I developed a bit of a knack for it", he says. And, perhaps even more importantly, "a curiosity about it".
The equipment got better, the bit of a knack became a serious talent and the curiosity stayed right where it was. Eventually (with his best friend at the time) he built his own studio and began recording local bands. One of them, the Time Twins, went to New York, where they played the demo Lanois had made to Brian Eno. That was one of the bigger steps.
In July, Lanois' latest step saw him move his solo catalog to BMG, and he will release a new album, Player, Piano, through the label in September.
His name doesn't appear on the production credits of many mainstream albums these days. But, as he says, "Someone asked me just the other day why I don't produce any big rock bands anymore. I said, 'Name one!'"
He doesn't, however, perceive this as a problem. Certainly not his problem. He has enough credits in the bank and certainly played his part in breaking and re-inventing some of the most successful and significant rock/alternative acts of the eighties, nineties and noughties.
As well as U2, Dylan and Gabriel, he has worked with Neil Young, Robbie Robertson, Emmylou Harris, The Killers, Ron Sexsmith and Willie Nelson.
Oh, and he's picked up seven Grammys along the way, step by step…
---
How did you get to meet Brian Eno and what do you remember about that meeting?
Well, we eventually moved out of the homemade studio in my mom's basement and got another place in a town called Hamilton, which is near Toronto. It got a little more serious at that point.
I started recording a lot of local bands, including two women called the Time Twins; we made a very adventurous demo. They went to New York and they met Eno and he really liked the recording. So he called up and asked if he could book some time.
He came to our studio, I think he liked the idea of being off the beaten path. I think he enjoyed that we were quite small-town minded, not so career driven as people in New York might have been.
I think he was really appreciative that I was paying a lot of attention to what he was doing and I was able to be helpful to his vision.
He was making instrumental, ambient records, some Harold Budd records, some soundtracks. I guess we did about half a dozen albums of that kind between 1979 and 83.
---
What were your first impressions of Brian?
I just loved everything about him. He was very generous. He'd studied at art school, he'd just finished Remain in Light with Talking Heads, he'd worked with Bowie, so he had knowledge that I didn't have. He loves sharing ideas, explaining how he does things; he was a great teacher. I just really love everything about him, to this day.
---
How did you come to co-produce U2 with him, starting with The Unforgettable Fire?

He was asked to produce them when they were really just getting started, not many people knew about them, certainly not outside Ireland and the UK.
Brian wasn't interested in producing anybody at the time. But I said let's at least listen to the demo. We listened to it and I thought the kid had a really nice high voice [laughs].
But Brian says, 'No, I'm not producing'. I asked if he'd make an introduction, because I would be interested.
So we paid a visit to Dublin and we hit it off with the guys. Plus, of course, Bono is very convincing and he talked Brian into doing it after all. They obviously looked up to him as an innovator, and they were at a point where they wanted to find another dimension to their records.
---
And did Brian basically say he'd do it, but that you came as part of the package?
I forget what was said exactly, but we were already working as a team, and that was going well. And, you know, it's just in my nature to be helpful, so I took the engineer's role initially. But I was able to develop a rapport with them. I think they recognized that a very musical person had come into their world.
---
How did you and Brian complement each other?
Well, I was always quite willing to handle a lot of…  so, for example, when you record vocals in the studio you might do two, three four takes. Then you put a comp together of the best lines. I was good at that, because I really had a knack for phrasing. And I didn't mind staying up late at night putting things like that together, which then allowed Brian to come in in the morning and be creative.
---
After The Unforgettable Fire, you carried on as a creative team and made The Joshua Tree. When you made that record, did it feel different? Was there a different agenda to do with making the record that would really break through?
Well, at that point, we certainly realized that we had a very special creative relationship going on. When we finished The Unforgettable Fire, I said to The Edge that I thought we had more to say, and he took that to heart.
They also invited Flood to engineer, so that got me away from those responsibilities and I was able to concentrate my efforts in the band room. They had realized that I had something to offer beyond engineering.
And then Eno and I tried an interesting experiment, we did a tag team production. He did a week with them, go away. I did a week with them, go away. He'd come back for a week, etc. What was nice about that was that he could surprise me and I could surprise him. And we both love surprises.
---
And was there that sense of a special record coming together?
We never thought that way, although there were a few songs that flourished quite quickly. Very early on we had With or Without You.
We got this new invention from my friend, Michael Brook, the Infinite [sustain] Guitar. It arrived, we patched it in and got it going. Edge was just testing it and I said, 'Why don't you play along on With or Without You?'.
---
---
He did one take and I said 'That's pretty good, why don't you do another one'. And those became the two final stratospheric parts that are a very big element of the personality of that song.
But in regards to how the band was poised to reach so many eardrums, that wasn't really my job. I was just in the trenches of recording; I never knew what was going on in the offices.
---
Are there particular challenges for a producer when it comes to managing a group as opposed to a solo artist?
Well, it's obviously going to be different, because there are four voices in the room. But I liked that, because these were all very smart, young men.
We had a policy that if somebody made a suggestion, we tried it. And then, at the end of the week's work, we put together the main listening tape. But we always had a B-ideas tape, that would have maybe a jam session on it, or a riff or a lyric idea, these little fragments. And often they would become A-division considerations.
We kept that system going throughout the making of all U2 records. We always had the surprise B-tape to stir the imagination on a weekend's listening.
---
Between Unforgettable Fire and Joshua Tree, you produced So for Peter Gabriel. How did you get involved in that and what made it all come together so successfully?

I was invited to work with Peter on the soundtrack of a film called Birdie, an Alan Parker film. His guitar player, David Rhodes, recommended that Peter should work with me because he was familiar with the ambient records I had made with Eno and he recognized that we were quite devoted to innovation and sonic exploration.
So that's how we started. Peter gave me access to his library of multi-tracks and he said, 'Surprise me'. And that's what I did, I turned things backwards, slowed things down, sped things up, I was pretty interested in all that; I love weirding things out.
I played what I'd done for Peter and he was very impressed that I had been so resourceful. So we delivered the soundtrack for Birdie, and then he said, 'We've got a good thing going, why don't you stick around and work on my next solo record' – and that turned out to be So.
---
How did you then come to work with Dylan? Is it true that Bono recommended you?
That's absolutely true, yes. Bono spoke to Bob and said, 'There's this kid we've been working with, he's pretty inventive'.
At that point I had my studio set up in New Orleans. I'd gone south and I was making a record with the Neville Brothers called Yellow Moon.
I got a call from Dylan. He said he was coming through New Orleans on tour and he wanted to stop by and talk a little bit. Coincidentally, Aaron Neville had wanted to cut two Dylan songs on that album, With God On Our Side, and The Ballad of Hollis Brown.
So I played both of those and he loved them. I said, 'Well Bob, if you like what's going on, why don't you come back in the spring, I'll have it all set up ready for you and we'll get going on your next record [Oh Mercy].' And that's what happened.
---
What was that experience like?
I loved every minute of it. I'd rented this nice house uptown, soundproofed the whole thing. But we made that entire record in the kitchen; just two kitchen chairs, me and Bob sitting together, with a Roland 808.
We mostly overdubbed the drums afterwards, and I played bass. But I think there was just something really special about the focus on the vocal delivery and the words and the core of the songs that worked in favor of that body of work.
At one point Bob realized that we had kind of a deep dark sound going, so he said, 'Let's not work in the day; we'll just work at night on this one'. And that's what we did right to the end.
---
Was Time Out of Mind a very different experience?
Yeah, well that started in California. At the time I was renting an old disused Mexican cinema about an hour north of LA.
I invited Bob to stop in and he loved the place, because it was as if time had stood still. That's where we did the demos for Time Out Of Mind, and it was like a time machine that helped us find something really special, out of step with anything that was going on.
---
How much do you see production as a technical skill to do with sonics and how much is it almost like a coach or therapist's job to do with getting the best out of people?
Well, before I got to do the really big records, I had recorded hundreds of albums. That was my schooling really. So the technical stuff I had down pretty good.
"people, even people who are very famous, they look for a friend that they can trust, whose taste they can trust and whose motives are correct."
But then, like you say, what's the rapport? What are the philosophical exchanges? What can I see in an artist that I might like to bring out? You know, people, even people who are very famous, they look for a friend that they can trust, whose taste they can trust and whose motives are correct.
I would never just show up at the party just because there's an invitation; I have to believe I can make a contribution. That's the main thing, and I think that commitment really is infectious. When people really feel that you're in it for the right reasons, that establishes trust. And then off we go. That's the rock to stand on: trust.
---
What do you think has been the biggest change in a producer's role during your time in the business?
I think there are so many people doing great things in their own private studios now, and that's not the same as it was back in the day, when I was a kid.
But I think what's more interesting is what is the same, and that is that we all hope to get special and soulful results. Quincy Jones always says, all music has its own soul, and as record makers we have a responsibility to get to that soul.
---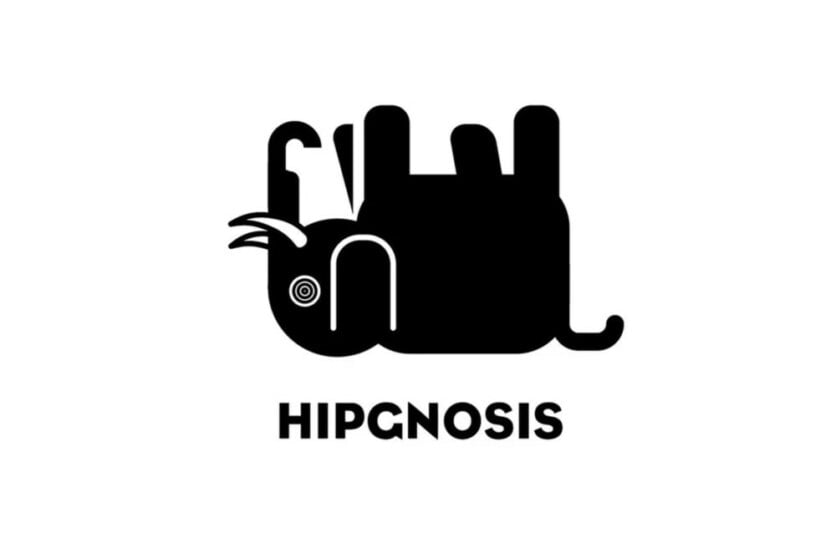 MBW's World's Greatest Producers series is supported by Hipgnosis Songs Fund. Traded on the London Stock Exchange, Hipgnosis was established to maximise the value of music… while also proving that value to institutional investors. Music Business Worldwide