MBW's World's Greatest Songwriters series celebrates the pop composers behind the globe's biggest hits. This time, we talk to Oak Felder – the Kobalt-signed writer who's written huge chart smashes for the likes of Alessia Cara, Demi Lovato and Ariana Grande, amongst many others. World's Greatest Songwriters is supported by AMRA – the global digital music collection society which strives to maximize value for songwriters and publishers in the digital age.
---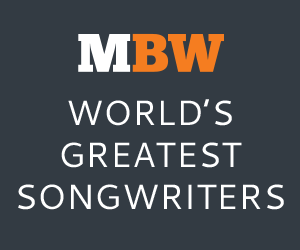 At the age of 21, Warren 'Oak' Felder moved from his native Istanbul, Turkey, to Atlanta, USA, in what he describe as 'a resume play'.
The idea was to cap off the already impressive Education section of his CV with graduation from an American college, thereby opening up a wider range of employment opportunities, securing a heftier salary straight out of the gate and ultimately building a brilliant career in the tech world.
The move was a huge success. And a total failure.
Felder never got much further than the starting line in tech, but does now boast a resume that, in the Experience section, details working with names like Rihanna, Usher, Demi Lovato, Arianna Grande and Alessia Cara as well as, under Achievements, three No.1 Billboard Mainstream singles and writing/production credits on two Grammy-winning albums: Alicia Keys' Girl On Fire (Best R&B Album, 2014) and Rihanna's Unapologetic (Best Urban Contemporary Album, 2014).
Signed to Kobalt as a writer, six months ago Felder also entered into a JV with Reservoir that will allow him to identify, sign and nurture songwriting talent – creating an environment where they will be treated as "an artist, not a number".
A comic book/sci-fi geek, Felder says he wants the project to be, "like the X-Men, a school for gifted children".
There is no Professor X in Felder's origin story (although, arguably, special powers are involved).
More prosaically, but perhaps more impressively, there is talent, determination, happenstance, relationships and, as every future collaborator of Alessia Cara needs, a solid grounding in and ever lasting love of… '90s grunge.
Tell us about your background and the music you first remember loving as a kid?
I grew up in Istanbul, Turkey, and my mum used to listen to a lot of old Turkish folk music. But, as I grew older, I got more into rock, '90s rock, things like Stone Temple Pilots, Nirvana, Pearl Jam, Rage Against The Machine.
I spent my teenage years watching MTV Europe and back then their programming was a little less commercial and a little more… educational, I guess.
---
Did you think this was something you could get involved in? Did you pick up a guitar?
Well my uncle was a producer back in Turkey and I was sort of raised in his studio. But, because of that, I also knew that making it in music was kind of a needle in a haystack thing. My uncle used to say, 'For every one of me, there are 10,000 people that failed.' I guess that was a little discouraging [laughs].
So, whilst I loved music and was always interested in music, I don't think I ever believed I had the capability to make a living from it, so I never really pursued it. I was like that right up until my career actually started, to be honest.
To this day I'm still shocked! I look around and see that I'm doing fairly well in the music industry and it is a shock [laughs].
---
How did the move to America come about and how did that change things for you?
It was school, man. I transferred from Istanbul University to Georgia Tech because I wanted to have a degree from an American university: graduate in the US, get some work experience there and be able to command a higher salary when I eventually moved back to Turkey.
But then I discovered the two loves of my life: the first I'm still married to and the second I'm still doing for a living.
---
And how did you discover number two?
I graduated from college and worked at a networking company; just stringing computers together, that was my job. And on the side, for some extra money, I would do little commercial recording sessions. I had built a studio at home, and people would come by and they could cut songs for $500 a pop.
It just so happens that one of those artists was a guy named Sterling Simms. We ended up recording a demo. Long story short: we got a call asking if we'd like to come to New York to meet L.A Reid (pictured inset), and Sterling ended up getting signed to Def Jam [his debut and, so far, only album, Yours, Mine & The Truth, came out on the label 10 years ago].
"one day, I'm sitting in the office with L.A. Reid and some other people and they're like, 'We wanna buy your records.'"
During all this, I'm still working in the corporate world and the music is kind of a sideline/diversion thing. Then, one day, I'm sitting in the office with L.A. Reid and some other people and they're like, 'We wanna buy your records.'
Okay, cool, how much you wanna buy them for? And they say $10,000.
I think I had four or five songs by then, and I'm thinking, damn, $10,000 for a few songs – sure! And they're like, 'No man, $10,000 for each of them.'
Wow! Okay, this might be a job that I can make work…
---
And in those early days, did you consider yourself a writer or a producer?
You know what, when you're starting out, they're kind of the same thing. You're working in a recording studio, you're figuring out how everything works; nobody's brining you their songs to produce! So you write them yourself, you create your own raw materials.
Plus, I started out in Atlanta, Georgia, where the scene is dominated by rap and R&B, and very rarely in those genres do people walk in and say, Hey, I have this song written and ready to go; the writing and production aspects develop hand in hand.
As a producer I always had quite a natural capability to do melody and as I got to work with songwriters I learned more about song concepts, internal rhyme structures, the lyrical side of things, and I incorporated that.
---
After the L.A. Reid shock, what was the next big step forward in your career?
I started working with songwriters who were a little further along in their career, people like Sean Garrett. One of the big leaps forward I had was with a song I wrote with Sean called Ain't No Way, on Chris Brown's [eponymous] first album [2005].
Everything snowballed from there, building and building and building. And then I met Pop. If I have had any red letter days in my career, then one of them was definitely the day that I met Andrew 'Pop' Wansel.
It came about as a result of an argument between me and Donnie [Meadows, founder of the Starr Island group]. I was making a lot of urban music and I wanted to move more into pop, which was a little bigger and making a little bit more money at the time – and, of course, back then my thoughts were a little bit more money-orientated.
So I was constantly making the argument that I should make more pop music, and Donnie disagreed. He said urban music is a credible culture and you should stick to that.
"We would get in the studio, have a five hour argument and walk out with an amazing song."
I made what I now realise to be a very dumb comment, really stupid: I said, 'Y'know what, R&B isn't really offering anything new and fresh; it's such a traditional form and it's kind of boring.'
He said, boring?! Okay, I'm going to introduce you to someone. And that was Pop.
We had a conversation about urban music, and he really opened my eyes to hip-hop culture, and sample culture and DJ culture.
Growing up in Turkey and listening to Nirvana and Pearl Jam, I didn't get exposed to that at all.
Pop showed me a lot of those things and we really connected and we started doing some pretty major work together. We would get in the studio, have a five hour argument and walk out with an amazing song.
---
What, or who, provided your next big breakthrough?
I worked with an artist called Elle Varner, Pop and I worked on her first album, Perfectly Imperfect [2012], and she sort of opened my eyes to the concept of – oh God this is going to sound terrible – but the concept of a good writer.
I had worked with 'industry writers' and there were a couple of people here and there that were good at certain things, but no one who was universally good – Elle was that.
So working on that project was a turning point in my career, because it showed me that you can do anything when you're writing songs.
From there I worked with Miguel, who's an amazing songwriter. I think probably the favourite song I've ever been involved in in my entire life is a song on Miguel's Kaleidoscope Dream album called Where's the Fun in Forever [a contemplation on mortality, and the certainty of death driving the urgency of life]. It's a song that came right out of my own fears.
Prior to that, the creation of music had been such an abstract concept: okay, what do people wanna hear, I'll do that. Rather than, This how I feel, and then putting it into music.
After that, obviously Alicia Keys, a record called Fire We Make [on Girl on Fire, 2012].
Not too long after that I did a project with an artist called Mayer Hawthorne, an album called Where Does This Door Go [2013], and I had a really heavy hand on the sonics of that album. I was listening to a lot of so-called Yacht Rock at the time, and I brought a lot of that to the record. I also wrote four tracks, including one called Crime, which featured Kendrick Lamar.
Usher was another huge stepping stone for me, especially a song called [Grammy-nominated] Good Kisser.
---
Commercially, your work with Alessia Cara [on 2015's Know It All] was another big jump, is that something you sensed when you worked with her?
The interesting thing about that for me was that it was the first time I saw an artist go from total obscurity to massive superstardom. When I met her, no one really knew who she was; it was like watching a supernova go off.
I was awestruck to see the whole process.
I remember sitting outside a recording studio, myself, Alessia and her father were having lunch, and she asked me my opinion, how did I see her trajectory as an artist? I was really honest, I said, 'Look, generally, there's a slim chance, like a one in 10,000 chance, because most artists come and go – or just don't even make it.'
"the fact that you're a 17 year-old white girl from Canada and I'm a 30-something year-old, 6 foot 5 inch black man from Turkey means we're pretty diametrically opposed, but somehow your lyrics resonate with me."
But I also said, I think you have a better chance than most, because when I listen to you, I actually care about what you're saying; you have a way of connecting. And the fact that you're a 17 year-old white girl from Canada and I'm a 30-something year-old, 6 foot 5 inch black man from Turkey means we're pretty diametrically opposed, but somehow your lyrics resonate with me, and if they resonate with me then they're going to resonate with a whole spectrum of people.
Because of that, I think it's going to work, I think you're gonna go, and it'll be quick.
At the time I think she thought I was just fluffing her up a little bit, making her feel better, but I was being perfectly honest. As a matter of fact, that day we took a picture together, me, her and Pop, and we put it on Instagram, and I said in the caption, I feel really special about this record.
[Alessia Cara's 2015 Know It All album went Top 10 in the US album chart and spawned two Billboard Mainstream No. 1 hits, Here and Scars to Your Beautiful. She later won a Grammy as Best New Artist in 2018.]
---
Did that success lead to working with Demi Lovato?
No, I tell you what I think led to working with Demi Lovato. About the same time as I was working with Alessia, I met an artist called Kehlani.
Kehlani and I initially bonded over Star Wars. Listen, you have not met a bigger Star Wars fanatic in your life than the person you're talking to right now. As we speak, and I can send you a picture if you like; I am wearing Boba Fett socks.
So we bonded over that, and then talked music and that all led me to doing nine songs on her last album, including two of her singles. I'm so proud of the work we did with Kehlani [2017's SweetSexySavage album], because it's one of the things I've done that has been very influential.
There are a lot of artists coming up now and I'll ask them, Okay, what does your stuff sound like? And they'll say, Oh, you know, kind of like that Kehlani R&B sound. Her name comes up a lot.
And it just so happens that Demi Lovato was one of those people who were influenced by her. She found out that I wrote and produced a track called Distraction on the Kehlani record, and she loved that song so much that when I reached out to her label and had conversations about working with her, it happened fairly quickly.
---
What clicked and worked so well with Demi and led to such success?
One of the things it comes down to is to try to peel back the layers of a personality and figure out the real center of them, a real part of them, and that's what you want to write about, you want to write about something that resonates with them.
Because then they'll love performing it – and also because they're going to have to live with it. When Demi goes out on the road in six years, Sorry Not Sorry will still be part of her set list – hopefully!
It's almost like being a therapist; it's helping them realize something about themselves that maybe they didn't know was there to begin with.
And luckily, the other person in the room that day, was a guy named Sean Douglas, who, as well as being a terrific songwriter, is another person who thinks the way I do, that the creation of music is a psychological process.
"It's almost like being a therapist; it's helping artists realize something about themselves that maybe they didn't know was there to begin with."
In fact, what happened with Sorry Not Sorry was, Demi and Sean were throwing around this concept of no apologies, accept me for who I am etc.
And while they're doing this, I'm thinking about an argument I had with my wife that morning – although I'm now officially not allowed to call it an argument.
She said something to me during the 'discussion' that really pissed me off, and I said I thought she should apologize. She said, No, I feel really strongly about it and I'm not going to apologise – and I'm not even apologetic about not apologising.
And I was like, wow, what a roundabout way of saying Sorry Not Sorry. Light bulb!
So, when Demi and Sean were going back and forth about no apologies, that phrase was stuck in my head, and I blurted out, Hey, let's call it Sorry Not Sorry! And an hour later the song was written.
---
I believe you're signed to Kobalt as a writer, but now you also have this JV with Reservoir to sign talent. What can you tell us about that?
It really started with Downtown Trevor Brown and Zaire Koalo, a writing and production team called The Orphanage.
I really connected with them, they were part of some of the tracks and projects I worked on and eventually it got to a point where they were both thinking about publishing situations.
I knew how bad it can be for newer writers jumping into publishing: you don't have a lot of leverage, you can't demand certain things, you get thrown into the middle of a pot and hope somebody scoops you up. I didn't want that to happen to them.
I wanted them to get access to the cream of the crop, because I really do think they're that talented.
"I'm really looking at it as an opportunity to be a safe house for creative people."
I said, If you want, I can form a JV with someone, but I will be the person who's really looking after you from a publishing standpoint. That way, if you have an issue with anything, you talk directly to me, you don't have to make an appointment to sit in someone's office, we can just sort it out nice and smooth in the studio, where we all feel at home.
We then needed to find someone who was like-minded, almost like being a shepherd for the artists assigned to them, taking responsibility for those artists' careers rather than seeing them as an asset.
When I found Donna Caseine [Reservoir EVP of Creative, pictured inset] and we had our initial conversation, I realised that she felt the same way I did. And that's why we brought the JV opportunity to Reservoir and they graciously accepted.
I'm excited man. I'm really looking at it as an opportunity to be a safe house for creative people. Because a lot of times, you sign initial publishing deals and you're a number, not a person, with capabilities, dreams and wishes; you're 23% of this song and you're projected to make this amount of money in that amount of time.
I'm a big comic book fan and this is more like the X-Men, a school for gifted children. I don't want it to be a big corporation, I want it to be a house that changes the world.
---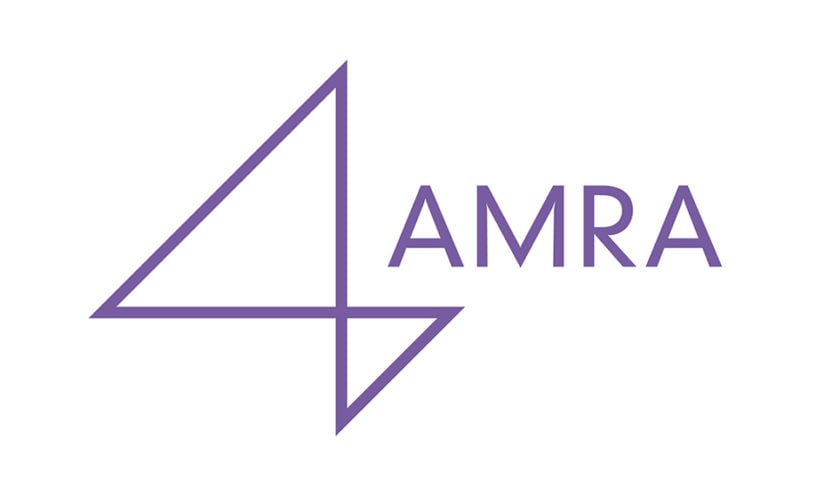 AMRA is the first of its kind — a global digital music collection society, built on technology and trust. AMRA is designed to maximize value for songwriters and publishers in today's digital age, while providing the highest level of transparency and efficiency.Music Business Worldwide