MBW's World's Greatest Managers series profiles the best artist managers in the global business. Here we talk to Kerri Edwards about her 20-year journey with modern country music superstar Luke Bryan. World's Greatest Managers is supported by Centtrip, a specialist in intelligent treasury, payments and foreign exchange – created with the music industry and its needs in mind.
---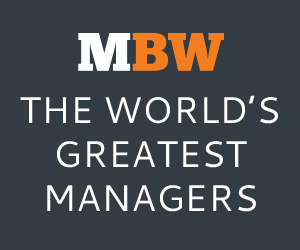 A long-standing ritual of the first few days in most new jobs is the office tour. It's a functional affair – stilted chit-chat and labored half-jokes married to some information and introductions that might prove useful if not exactly life-changing.
Here are the tea- and coffee-making facilities, there's the break room, this is Darlene who can help you with holiday forms, this is Richie from accounts – he can answer any questions you have about expenses. Oh, and this is Luke, Luke Bryan, he'll change your life and become, with you at his side, one of the biggest stars in modern country music.
Okay, sometimes it can be life-changing.
Kerri Edwards started her career interning at Arista Records and eventually joined the A&R department – a role which gave her an enduring "love and respect for the process and the art of songwriting."
A merger with RCA saw her depart label-land and transition into publishing, first helping Desmond Child launch Deston Songs in Nashville and then joining the creative team at Murrah Music, the independent company formed by Nashville Hall of Fame writer Roger Murrah.
Edwards recalls: "Luke had just moved to town and had been writing there for a few months when I got hired. The first time I met him, we were in the kitchen area. They were walking me round, introducing me to the writers, giving me the tour."
She began "trying to help Luke grow as a songwriter". That was, after all, her job. But then she caught a live show, and it became more than a job.
"When I eventually saw him perform as an artist, saw what he did on stage, saw his personality – that's when I got the real bug to help him even more.
"Something just resonated; there was an 'it-factor'. He was having a blast and he took the room with him, he made sure they were having as good a time as he was. 20 years later I can truthfully say he's doing the same thing."
The symptoms of Edwards' 'bug' added up to a relentless drive and desire to convince the rest of the town, the rest of the country and the rest of the world that Luke Bryan was a major talent and a serious commercial proposition. A more accurate diagnosis would have been 'management', but that wasn't a word that ever came up.
"It was nowhere on my radar, it really wasn't", says Edwards. "I had fallen in love with the songs, and the writing process, that was what kept me going and motivated in this business and that's what I was really interested in, not management.
"But then I hooked Luke up with a songwriter in town who ended up being his producer, and is still producing all of his records, Jeff Stevens. Then we got him a deal and started making an album. At that point, I took him to four or five different managers in Nashville and basically pitched him to them. We did several meetings, but it kept coming back to, 'Why don't we just work together?'
"At one point, I just thought, 'My work here is done'. The publishing side, getting him a record deal, getting the album made. Done. So, either I'm never going to work with him again, or I gotta figure out how to be a manager. Those were basically my two options. I was super-green, but also super-determined."
Luckily, Bryan was as green as Edwards. And as brave and as committed. There were very few high-profile female managers in country music at the time, but both realized that they were each other's best shot and biggest supporter.
"What I did know was that whenever I went to his shows, I saw this incredible connection with people and I knew we could do something with that. I just love country music so much, and admire the people that are involved in it, and the passion they have for it, and that made me determined to try to meet all the goals he had, to fight hard and try not to not to fall on my face.
"I could not bear the thought of being the reason he failed. That was a strong motivation."
"We were both naive, but I think sometimes that can be a blessing, because we weren't trying to fit into a certain mold. We would try things sometimes where people thought we were crazy. And we probably were, you know, but it's worked.
"I just knew that he was too good of an artist; I could not bear the thought of being the reason he failed. That was a strong motivation."
That first album that Edwards had helped get made was I'll Stay Me, released in 2007 on Capitol Nashville via the deal she'd helped secure.
It reached 24 in the Billboard 200 and No. 2 on the Country charts – and it spawned Bryan's first Top 5 Country single, All My Friends Say.
Since then, he has released six more studio albums, five of them have been Country No. 1s. All six have reached the Billboard 200 Top 10, with three hitting No. 1 (Crash My Party, 2013; Kill The Lights, 2015 and What Makes You Country, 2017). It all adds up to around 75 million album sales.
Edwards, meanwhile, after concentrating solely on Bryan for several years, has gradually built a roster of clients at her company, KP Entertainment, including Cole Swindell (who came into her orbit as the guy selling merch at Bryan's shows), Dylan Scott, Jon Langston, CB30, DJ Rock, Whitney Duncan and Chayce Beckham.
The journey she has shared with her superstar client will continue with a new album this year and a touring schedule that already stretches into Q4. In recent years she has also, amongst many other things, overseen an expansion into the alcohol business with Two Lane Beer, the launch of an outdoor clothing line with Jockey, and Bryan will return for his sixth season as a judge on American Idol later this month.
Asked about the pair's remaining ambitions, however, Edwards' answer is nothing to do with revenue diversification, awards, chart positions, or ticket sales.
"Luke and I talk about it a lot and, honestly, we both feel the most important thing is to stay happy and content. And then when the right thing comes at you and it feels exciting, you just do it. But you know what, at this point, we've probably done and succeeded more than we ever really dreamed of…"
---
What's been the key to maintaining such consistent levels of success with Luke for more than a decade?
There are so many things, but it also comes down pretty much to hard work, because there's so much competition and a lot of talented people out there.
You have to make your own path.  I say to some of the younger artists we manage, 'You think you're working hard, but you're not.'
You cannot ever, ever be outworked. Or rather you can be, but if you are, don't then complain about any lack of success.
Luke has always worked harder than anyone, and at the same time he enjoys it more than anyone, whether that's on stage, in the studio or building relationships with radio, DSPs etc. And he truly means it; it's never fake.
---
What do you think are the most important skills and personality strengths that a manager needs?
Probably determination. And a lot of grace. You know, you are going to make mistakes, your artists are going to make mistakes, you'll be second-guessing things, questioning whether or not you're doing the right thing. But whatever happens, whatever's going on, I always try to treat people right.
---
And what's the key to maintaining a long and healthy relationship with a client?
Trust is a big part of it. An artist needs to trust that their manager is truly making decisions with only their best interests at heart, trust that they are fighting as hard as they can to achieve their goals. And the other element is respect – respect that goes both ways.
"the artists that I represent have trusted me to be a part of their music-making process, which to me is so important for my own soul; it's where I started."
Management is a lot of work, it's super-complicated and there are a lot of layers, but,  thankfully, I'm in a spot where the artists that I represent have trusted me to be a part of their music-making process, which to me is so important for my own soul; it's where I started.
When I look at songwriters, what they bring to our industry, and how we would truly not have a business without them, it blows my mind.
A lot of my artists are writer/artists, which is a blessing. But in Nashville we're also very open and real about the fact that we have so many songwriters in our town. What they bring and deliver every day is incredible.
I make sure my artists realize, if your song is the best song, great. But your buddy down the street might have written a better one, and you might be lucky enough to get the chance to record it. So have an open mind to that, because that's what feeds our business and our town.
---
How and why did you progress from managing Luke to creating KP Entertainment, a multi-client company?
I didn't sign anyone else for five or six years. I truly didn't have the time – and I also didn't have any staff behind me. I had one person helping me out. And when was Luke taking off, all my energy was on that; I didn't have the time to go look for people. Plus it wasn't really even in my mind, because I knew I was still learning.
And then got approached to manage another artist, Kelleigh Bannen [no longer with KP], and it just seemed time to make my own stamp in town and make it known that I was interested in other artists if it was the right fit.
I still didn't hire employees for forever, and then finally I was like, 'I need help! I'm drowning!'. Now, thank goodness, we have 11 employees and I truly could not do it without them.
---
How big is the roster now?
We have seven clients – and an associated joint venture in publishing with Sony.
---
I guess one of the advantages of expanding the company is that you still get to find and break new artists?
There's nothing like it. Because, first of all, I don't take it for granted when someone trusts me to help them with their career – their life, really. That's a giant statement in itself.
But yes, it really doesn't get old. There's an artist we started managing probably three years ago, Dylan Scott, signed to Curb Records; he's on the verge of doing very big things.
And I signed an artist about a year ago, Chayce Beckham, who was the winner of American Idol. He's with BMG Nashville, and he is truly one of the most talented artists that I've worked with.
---
Have you ever experienced any difficulties in the way you have been treated as a senior female exec in the business?
I truly don't get hung up on the female/male differences.
In the beginning, I didn't look at it as being a female and not getting respected. I looked at it more as the fact that I was new and I hadn't proven anything.
At that time there were very, very few female managers in Nashville, maybe one or two. So it was a risk that Luke took and it was a risk that I took, giving up what I had been doing in publishing etc.
---
---
What can you tell us about new music from Luke?
There's a new project that will come out in 2023. He's cut some songs already, he'll carry on writing and looking for songs. Luke doesn't really slow down too much.
---
What's been your proudest moment during your time together?
Oh, that's hard… this may not seem like the biggest thing, but there was a song that Luke recorded several years ago called Roller Coaster [2014]. It was co-written by another one of my artists, Cole Swindell, along with Michael Carter, who is signed to our publishing company.
It went to No. 1 and it was just a super-proud moment for me. Three of my closest friends in the world had collaborated in this way and made a song that became huge, people still kind of lose their minds to it. I've watched Luke perform that song a million times and I don't stop smiling every time.
Singing the anthem at the Super Bowl [2017] was probably the most nerve-wracking thing we've ever done, but it just meant so much and felt so good.
---
What advice would you give to a young manager just starting out?
Well, it's interesting, because I do get people in Nashville who say, 'I'm in this [salaried] job, but there's this writer I know, or there's this artist, and I really want to try and help them [as their manager]; do you think I should go for it?'
Now, that's a question that I personally can't answer, because everyone's circumstances and responsibilities are different. But what I do say is, 'Ask yourself, is this a body of work, is this an artist or a group that you truly cannot imagine not working with? Like, if you had to give it up tomorrow, how much would it bug you? Is it something you'd deeply regret? In other words, how much do you believe in it?'
And if you believe in it enough, if the thought of not doing it scares you that much, then I encourage you to try it. Because I did not believe in myself enough to do it at the time. Then I spoke to two or three really close friends in the industry to get their opinion, and their encouragement gave me the nerve to step out of my comfort zone.
Don't get me wrong, I was terrified. But the idea of not working with Luke and his music, the idea of not taking that step, felt even worse than the fear and doubt I had about finding a way to work it out. So I went for it.
---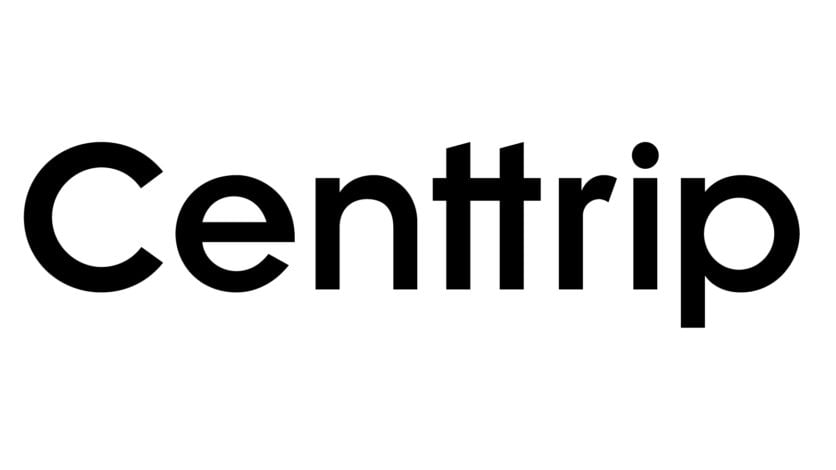 A specialist in intelligent treasury, payments and foreign exchange, Centtrip works with over 500 global artists helping them and their crew maximise their income and reduce touring costs with its award-winning multi-currency card and market-leading exchange rates. Centtrip also offers record labels, promoters, collection societies and publishers a more cost-effective way to send payments across the globe. Music Business Worldwide