France is falling back in love with the singles chart – and it's all thanks to streaming.
Since late March, new streaming records have been set every week in the territory, the world's fifth biggest recorded music market.
But to appreciate the impact streaming is having on France's love of the single track, first you need to understand the decline and weakness of the download.
The average sales figure for a No.1 single on France's download chart in 2014 was around 10,000 units.
Compare this to the UK – even before it incorporated streaming into its chart – where an average No.1 shifts much closer to 100,000 units, and you can see the state that France's download market is in.
Since Q4 2014, the average number of downloads it takes to hit No.1 has fallen to 7,000. Sales figures for the No.1 song even dipped as low as 4,500 downloads in mid-March this year.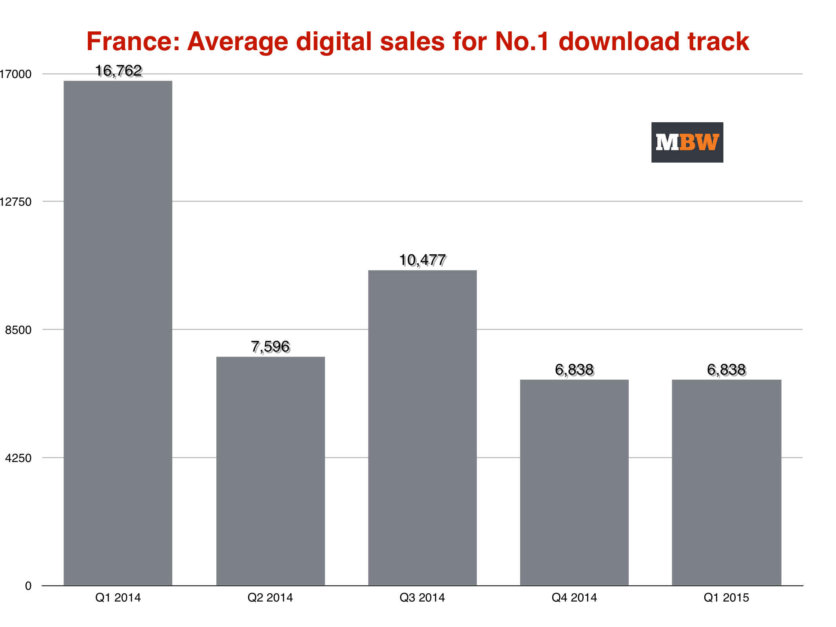 But now there's much more optimistic news coming out of the streaming market.
In 2014, streaming revenues were up by 34% from previous year, accounting for 55% of digital revenues.
Yet, each week, only one song, at most, could pass the 1 million streams mark.
In 2015, things have changed dramatically.
In the past few weeks, three songs in the chart have been streaming beyond the 1 million mark in the same week.
At one point, the No.1 streaming track – Major Lazer's Lean On in the week of 19/04 – even surpassed 2 million plays.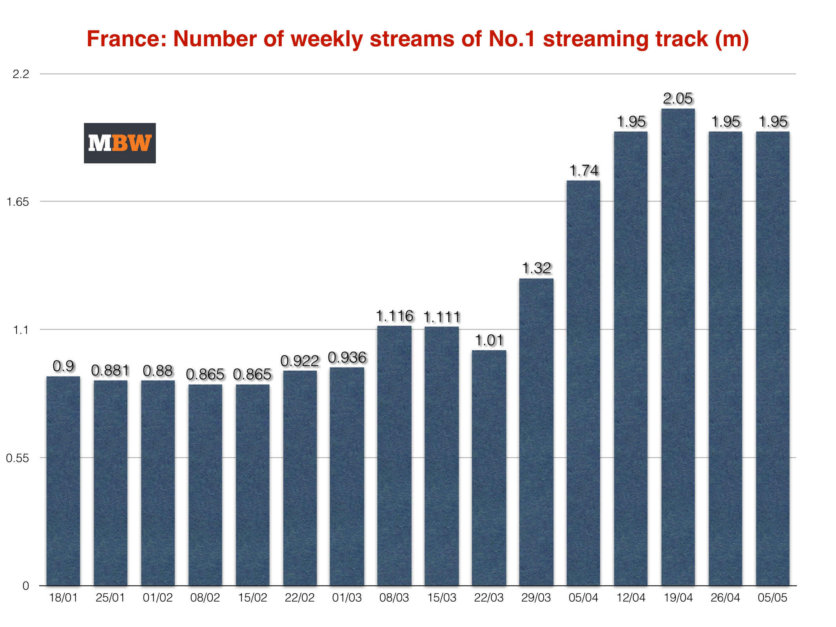 France's official streaming chart was introduced last September by recorded music trade body SNEP alongside GfK, the company that compiles the numbers.
Initially, a combined streaming / downloads chart was scheduled for launch in October '14.
However, due to "technical complications", as SNEP puts it, this combined chart has been postponed. No new launch date has since been communicated.
The French downloads chart and streaming chart therefore exist separately for the time being.
The top 5 positions on both charts very often feature the same songs. But, on many occasions, positions have differed.
The likes of Tove Lo (pictured), The Weeknd, Hozier and Major Lazer have topped the streaming chart but not the downloads one.
A combined chart is now eagerly awaited for by business professionals and chart fans.
Not only because streaming is becoming more and more important, but because track downloads in France have never really constituted a robust market.
Streaming is therefore not only ushering in the end of the download era. It is entirely changing the way that French people consume music.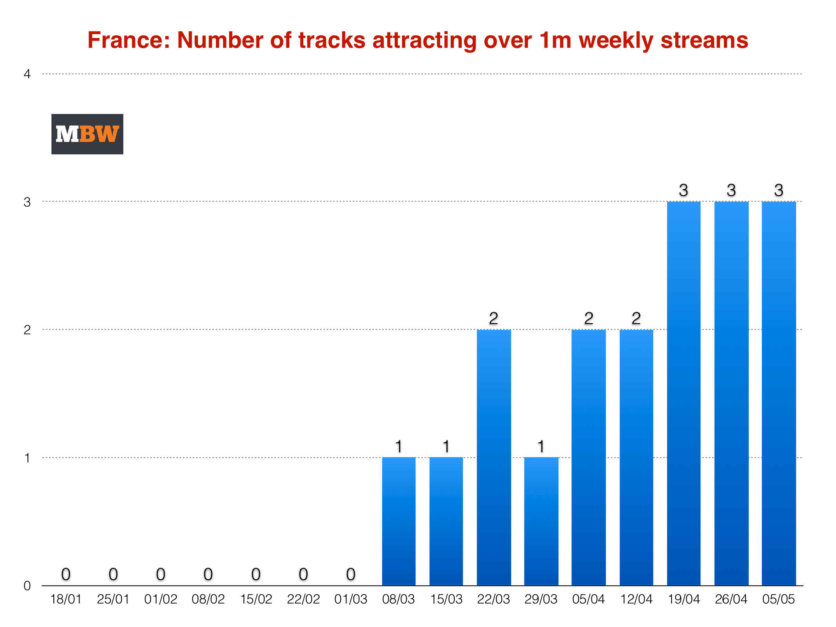 This article was created for MBW by Elia Habib. Follow Elia on Twitter here and check out his blog all about the French music market through here.
[All data: SNEP/GfK/purecharts.fr/C. Decant]Music Business Worldwide