Subscription streaming revenues in Japan last year hit 24.4bn Yen ($230m) across video and audio – the smallest annual revenue rise in the category since 2013.
The figure represents slightly alarming news for the industry in recorded music's second-biggest global territory, which saw total sales last year across physical and digital formats (including music video) of 289bn Yen ($2.7bn) – down 3% year-on-year.
Digital sales made up 57.3bn Yen ($538m) of that total, or close to 20%, and were up 8% year-on-year.
Physical music sales across CD, DVD, Blu-ray and other formats hit 232bn Yen ($2.2bn), down 6% year-on-year.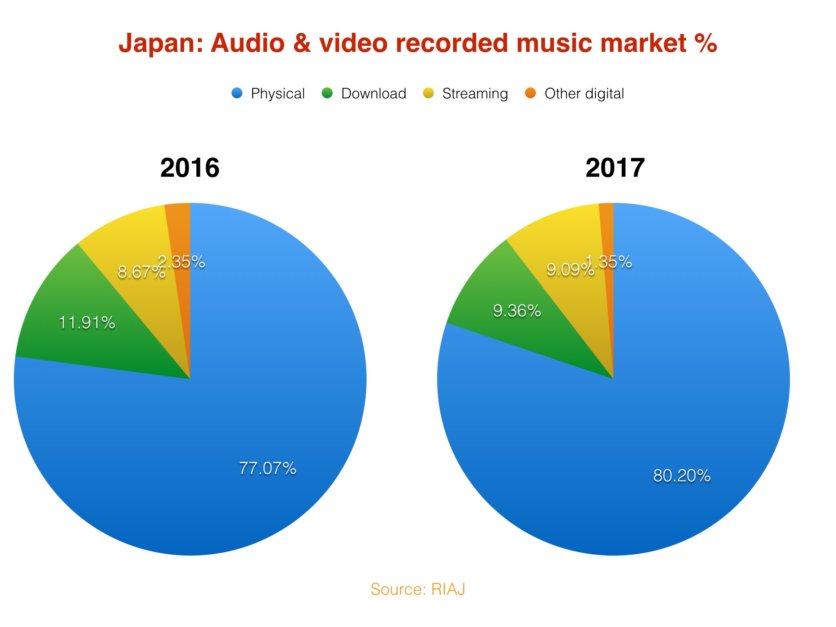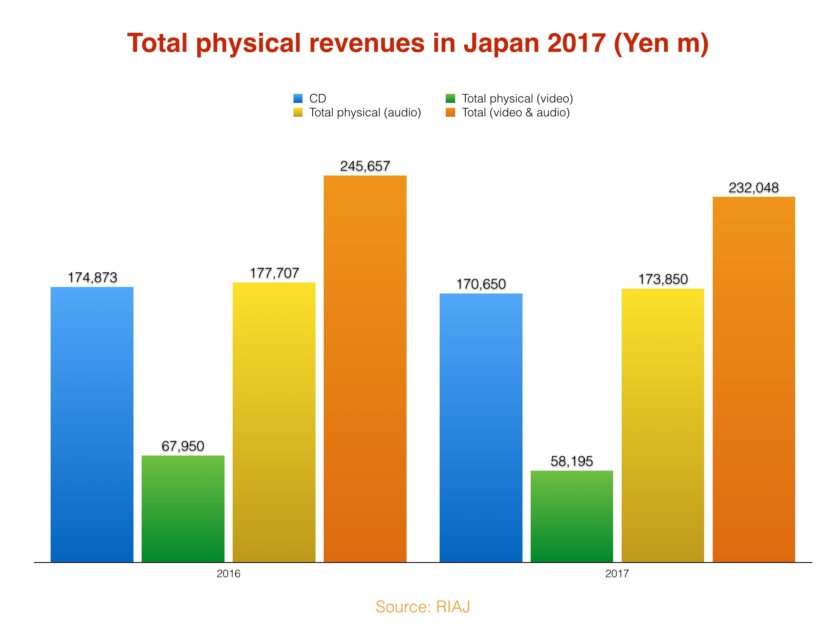 ---
Digging further into those digital stats, total download revenues across albums and singles fell 1% to 26.8bn Yen ($250m) in 2017.
For the first time, Japanese market trade body the RIAJ broke out ad-supported streaming revenue, but it was relatively tiny, generating just 1.9m Yen ($18m) in the year.
Subscription streaming across audio and video jumped up by 4.3bn Yen ($40m) in the year, but this was smaller than the growth seen in 2016 (+7.6bn Yen).
It was also smaller than the comparable growth seen in 2015 (+4.5bn Yen) and 2014 (+4.8bn Yen.)
Last year was the first full calendar 12 months that Spotify was available in Japan, having launched on an invite-only basis in September 2016.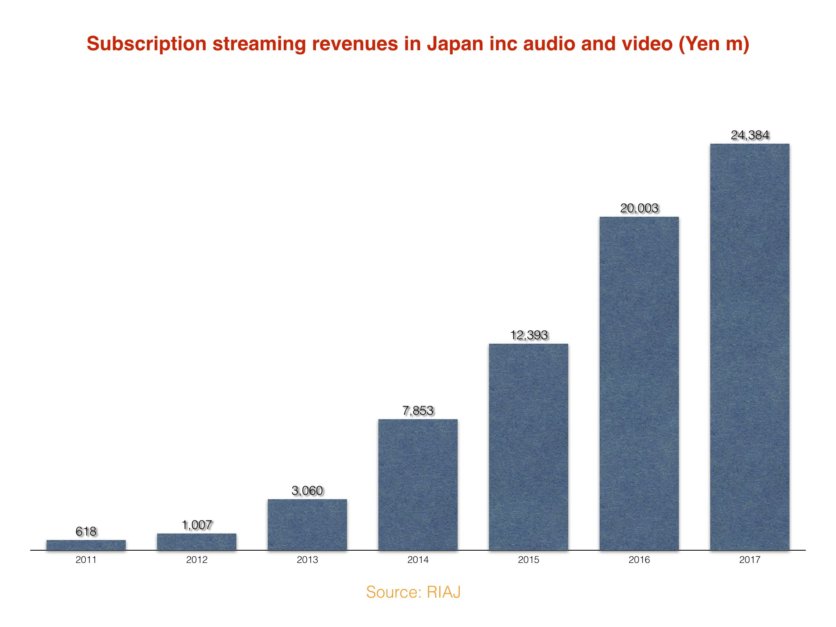 Pictured:Music Business Worldwide