BTS megafans who bought shares in Korea's Big Hit Entertainment last year are looking like master investors right now.
According to new documents filed in Korea and reviewed by MBW, Big Hit generated 796.3 billion KRW (approx $676 million) in the 12 months of 2020. That meant Big Hit, which floated on the Korea Exchange in October, saw its annual revenues grow 36% YoY versus 2019.
Big Hit's yearly revenue haul in 2020 was more than twice the size of the 301.4bn KRW the company generated just two years earlier, in 2018.
Perhaps what's most remarkable about Big Hit's revenue growth last year was that its live concerts division – its biggest revenue-generator in 2019 – saw annual revenues sink by 98% to just 3.4bn KRW ($2.9m) due to the impact of Covid-19.
As a result, concert revenue made up just 0.4% of Big Hit's total global revenue in 2020.
However, non-concert revenue at Big Hit doubled in 2020 vs. 2019, up from 396.1bn KRW to 792.9bn KRW.
Big Hit's biggest earner in 2020 was recorded music, which contributed 40.3% of revenues.
Big Hit's records saw sales nearly triple YoY in 2020, generating 320.6bn KRW ($272m) – up by a whopping 196% on the same figure in 2019.
---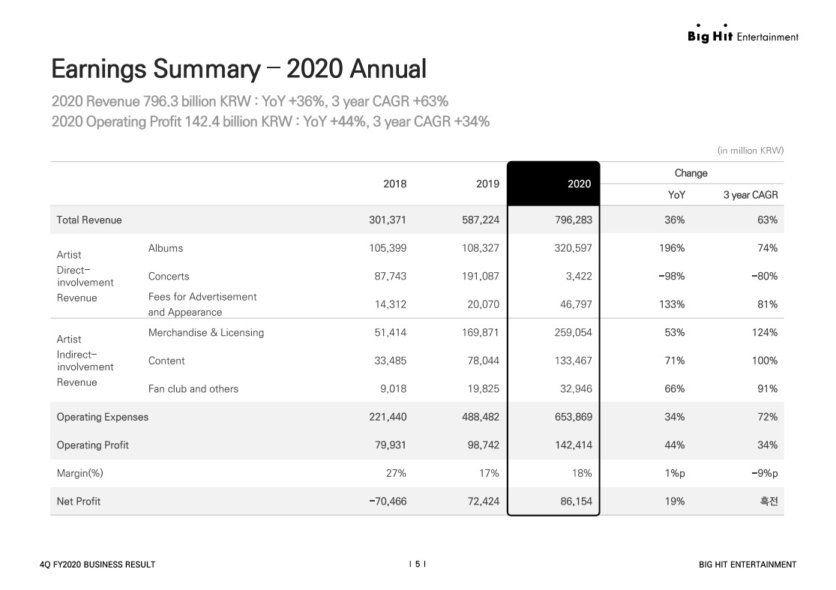 ---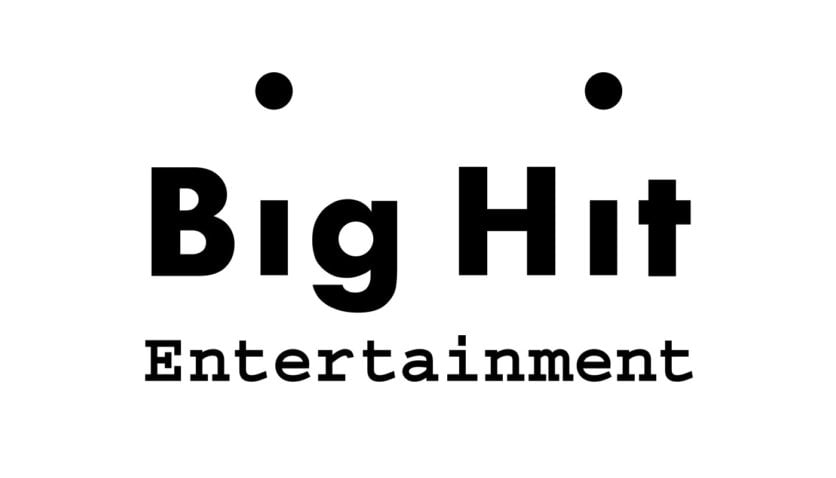 Elsewhere, Big Hit saw stellar growth in 2020 in areas such as the use of its artists and their music in Advertising (+133%) and in Merchandise & Licensing (+53%); the latter category made up 32.5% of those $676m total revenues.
Big Hit investors will no doubt be happy to see a comfortable profit margin in 2020, with annual operating profit weighing in at 142.4bn KRW ($121m), representing a 17.9% margin.
Despite the collapse of live concert income, that 2020 operating margin was actually bigger than Big Hit's operating margin in 2019, which stood at 16.8%.
Interestingly, Korea as a territory grew its importance for Big Hit in 2020. Some 30% of the company's 2020 revenues were generated in its home market – versus 25% in 2019 – despite international successes such as BTS single Dynamite, which made history by hitting No.1 on the Billboard Hot 100 in August last year.
---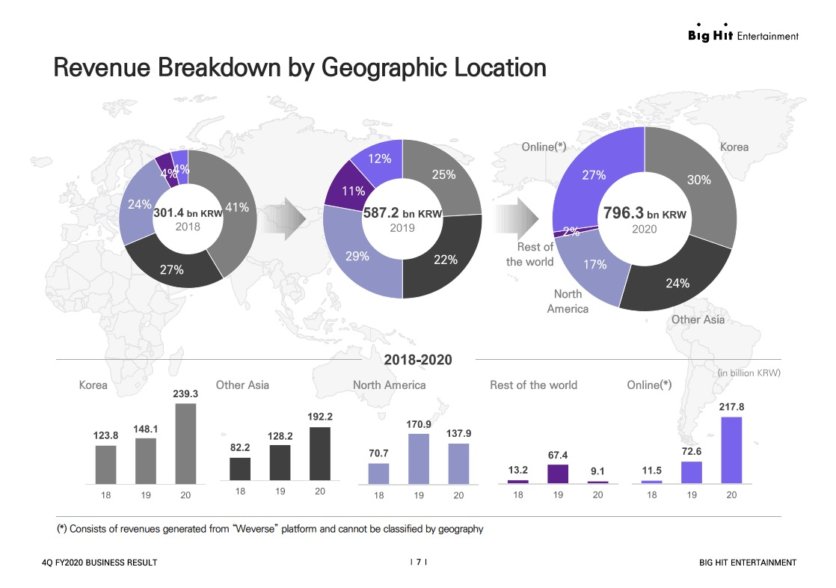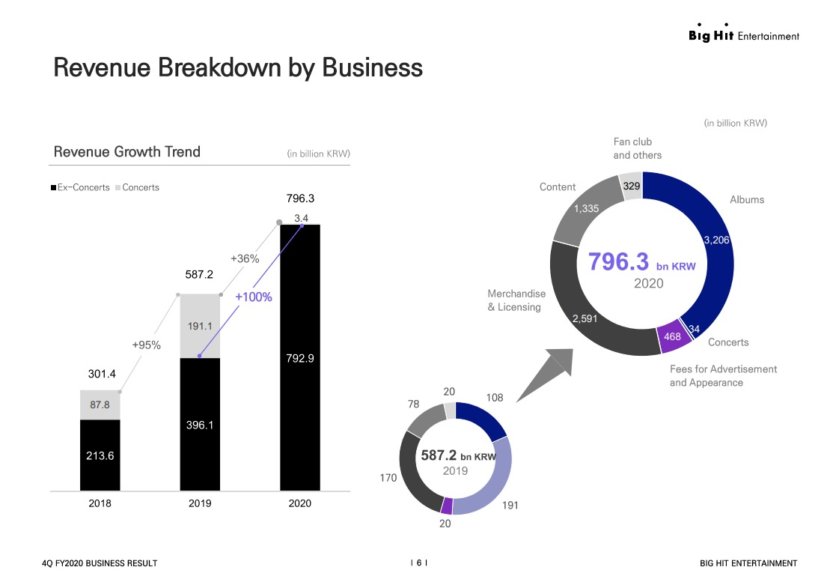 ---
All of which adds spice to a key question for the future: Who's the world's biggest music rights/services company outside of the three majors?
Two companies that can obviously stake a claim today: (i) Berlin-headquartered BMG, which generated $308 million in revenue in the first half of 2020; and (ii) Paris-headquartered Believe, which was reportedly on course to generate over $800 million in 2020, and is tipped for a $2bn-plus IPO this year. (For now, we'll leave out Kobalt – which just sold AWAL and KNR to Sony Music – until the dust has settled on that deal.)
Increasingly, Bit Hit Entertainment is pushing its way into this exclusive clique of global "mini-majors", alongside the likes of Concord and Downtown.
---
In its Q4 presentation to investors, filed today (February 23), Big Hit outlined its go-forward strategy across two categories: Organic Growth and Inorganic Growth.
In the former section, Big Hit said its agenda for 2021 is to "maintain the growth momentum of BTS" and to promote the growth of a new priority global act, SEVENTEEN. (Big Hit acquired a majority stake in the home of SEVENTEEN, Pledis Entertainment, during 2020.)
Big Hit also said it is determined to "expand into the US" and to "deploy Big Hit's winning formula" in its new joint venture label with Universal Music Group, as announced last week.
---

---
Last year saw two record-breaking live-streamed concerts from BTS: "BANG BANG CON The Live" and "MAP OF THE SOUL ON:E" in June and October 2020, respectively.
The former drew in a peak concurrent audience of 756,000 while the latter was viewed by a total audience of 993,000 worldwide.
You can read Big Hit's full investor Q4 2020 presentation through here.
---
* KRW to USD conversions made at annual average rate in 2020 as per X-rates.comMusic Business Worldwide