MBW's World Leaders is a new regular series in which we turn the spotlight towards some of the most influential industry figures outside the US and UK markets. In this feature, we speak to Kaz Kobayashi, President and CEO of Warner Music Japan.
---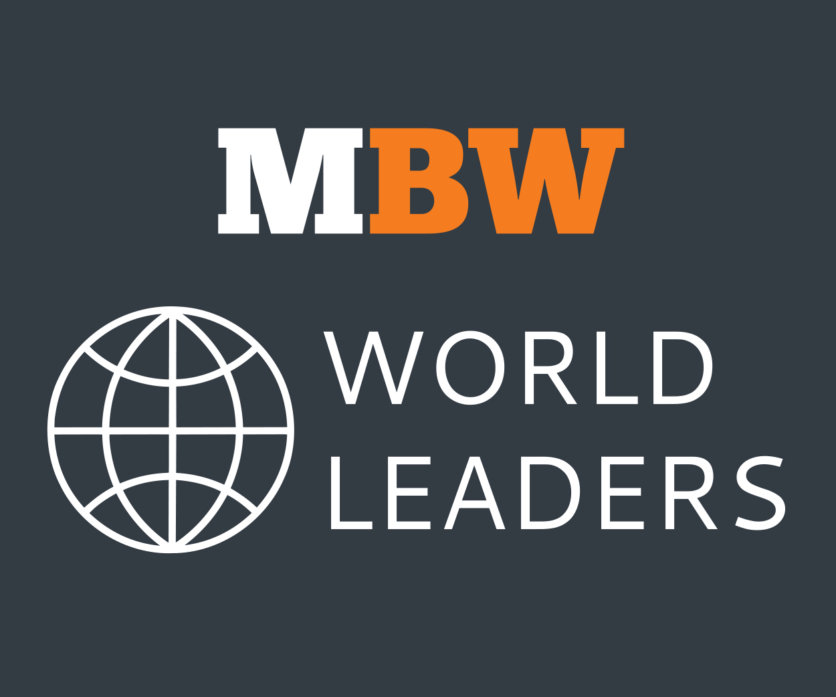 Japan cuts a distinctive figure amongst the world's top five music markets.
Four of the five – namely the US, UK, Germany and France, which are the first, second, fourth and fifth-largest, respectively – all look to music streaming as their primary revenue generator.
In Japan, the CD is still king.
According to RIAJ data analyzed by MBW, even with Covid-19 affecting the market, the CD accounted for 61.8% of all audio revenues in Japan in the first nine months of 2020.
Streaming, however, significantly grew its market share in the period, claiming 27.5% of all audio revenues. (In the full year of 2019, that streaming figure stood at 19.3%.)
Kaz Kobayashi, President and CEO of Warner Music Japan, tells MBW that "a strong collection culture" in Japan is one key reason why the country's record industry is still so buoyed by its physical market deep into the streaming age.
"Japanese music fans enjoy owning a physical music library," he explains, adding: "Traditionally, people preferred to listen to their own music collection rather than engage in the more 'lean back' radio experience, and that preference continued in the early days of streaming."
Kobayashi also tells MBW that one of his biggest challenges as President of CEO of Warner Music Japan is overseeing the label's transition to becoming a digital-first company in a CD-first market, in preparation for the country's eventual shift to being a streaming-led territory.
"With more Japanese superstars on DSPs, fans are waking up to the fact that streaming enables them to listen to their collection anytime, anywhere on their smartphones – so streaming is becoming increasingly popular,"  explains Kobayashi.
---
Kobayashi has been President and CEO of WMJ since 2014, after joining from Sony Music Entertainment Japan where he worked as Corporate Executive, overseeing Sony's music TV assets, live venues, ticketing and magazine publishing. 
He started his career in music as a guitarist, and his record label career in the A&R team at Epic Records Japan in 2002.
At Epic, Kobayashi worked with artists like YUKI, Masayuki Suzuki and Yasuyuki Okamura and served as the company's CEO for longer than any other CEO in Epic's history. He also headed up Defstar Records and Ariola Japan in parallel to that role.
In 2013, he became President of Sony's M-On Entertainment, which ran Japanese cable television network Music On! TV.
He also ran Sony-owned music venue operator Zepp Live Entertainment, not to mention concert discovery service E-Plus and download store Label Gate.
Here, Kobayashi tells MBW about the pandemic's impact on physical revenues in Japan, the challenges of breaking Japanese artists globally and his goal of turning Warner Music Japan into a streaming-first record label.
---
Were physical revenues badly affected in 2020 due to Covid-19 with less footfall at record shops, or have online orders of physical music been able to offset that impact?
Sales were badly hit when the shops were fully shut down for a month, and that'll impact on Japan's full-year industry figures. 
Sales rebounded strongly as restrictions lifted and shops opened back up, but streaming has benefited significantly. 
As a company that's focusing on digital, we're hoping to outperform the market this year.
---
Music streaming revenues in Japan saw growth of 33.8% in 2019, do you predict that streaming will overtake physical in the market in the next five years?
We've restructured our business at Warner with the expectation that subscription streaming will sharply accelerate over the next few years. 
It's certainly possible that streaming can overtake physical sales in that timeframe, but physical sales won't be disappearing completely as they have in some markets. 
Our collection culture will continue to have a sizable influence on the market.   
---
What steps have you taken to reposition Warner Music Japan as a digital-first company?
A few years ago, we made the decision to restructure our business completely.  So, we've outsourced all physical distribution, which has enabled us to fundamentally change the make-up of our team.
Today, 80% of our employees are digitally orientated.  We've hired digital marketing planners, research analysts, tech engineers and video producers. 
We've recruited them from outside the music industry, reaching out to people who worked at online ad agencies and TV stations, as well as streaming services and other digital retailers. It's completely changed the culture of our company.
---
Sony Music launched its streaming service in Japan called Mora Qualitas, would WM Japan consider doing something similar?
We're taking a different approach. We've just launched ADA Japan which, among other things, will support repertoire owners from across the industry in getting their music onto a full range of DSPs. 
Observations from other markets suggests this is more effective than trying to launch our own streaming service. This way everyone plays to their natural strengths. 
---
Has your digital transition paid any dividends yet?
We're looking for artists who are digital natives and are comfortable connecting with fans on social media and driving chart success through streaming services.  
One great example is Aimyon, an amazing singer-songwriter, who became the most streamed artist in Japan.  Her success was so overwhelming that the producers of Kohaku, our massive New Year's Eve TV show, invited her to be the first predominantly digital artist to perform on the program. 
She's now gone on to enjoy success on the physical albums chart too, with her latest release Heard That There's Good Pasta taking the #2 spot last month, but she's still a digital-first artist.   
---
How does the launch of your new urban label  +809 play into your digital strategy?
Songs from local artists that draw on urban influences are generating a lot of interest from fans on streaming services.
Fans are also creating significant amounts of licensed UGC – such as dance move videos – using urban-based tracks.  So launching +809 to tap into this market is a significant part of our digital-first strategy. We're set to expand the label's roster with some high-profile local artists. 
---
Warner has traditionally had a small market share in Japan – do you see that changing?
Yes, we think our digital-first strategy is leading us to an increased overall market share. Our market share on digital services is three times more than in physical sales. So as digital is gaining more traction our market share is rising. 
---
Do you think Japanese fans are engaging with more international music?
Yes, but not always in the way you might think. Traditionally, "international music" referred to American and British acts, but now people tend to listen more to K-Pop artists. 
We've enjoyed huge success with TWICE, whose most recent album &Twice topped the charts here last year.  We do also have success with our big US and UK acts, such as Bruno Mars and Ed Sheeran, but the overall balance of listening has shifted away from Anglo music towards K-Pop.
---
When you launched +809, you mentioned that you wanted the label to "showcase the future of Japanese music to the world" – how much of a priority is breaking Japanese artists globally for WM Japan and what steps are you taking to achieve this?
Breaking Japanese artists internationally has never been easy. The language and cultural barriers can sometimes seem huge. But these barriers are crumbling in a more globalised, streaming-led market. 
We're increasingly taking our acts, performing in all genres, to the US and Europe for songwriting camps and recording sessions. And we're seeing increased interest from our sister labels from other parts of the company in doing more with Japanese artists. The world is changing.Music Business Worldwide