MBW's World's Greatest Managers series profiles the best artist managers in the global business. This time, we feature Ibrahim 'Ib' Hamad – the long-term manager of J Cole, who now has no less than four No.1 US albums to his name. The World's Greatest Managers is supported by Centtrip, the currency exchange specialist which helps artists, managers and music businesses obtain an optimum currency exchange deal.
---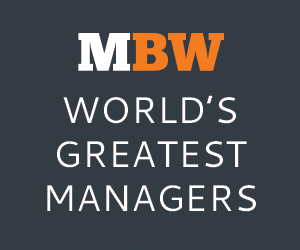 Before the Roc Nation record deal and worldwide success, Ibrahim Hamad (known by everyone as Ib) did most things a manager would do for his friend from college, J Cole… but he wasn't officially his manager.
Then, for quite a while after the Roc Nation record deal and worldwide success, Hamad still did most things a manager would do for Cole… but now he officially wasn't his manager.
Then, just ahead of the rapper's third album, 2014 Forest Hills Drive, Cole shook things up.
"We had a retreat where we brought in people from the management at the time, key people from the label, key people from the booking agency, we'd just done the Dreamville label JV with Interscope, so Joie 'I.E.' came, and we spent two or three days together," explains Hamad.
"Cole gave his plan and his vision, he outlined everything, he said I want to do this, this and this – and we went on to do all those things.
"He was done playing their game and from here on he was just going to do what he wanted to do, the way he wanted to do it.
"He started cleaning things up; he got a new lawyer, new touring staff – apart from our booking agent, Rob Gibbs [ICM]. He was taking control and I was a part of that – I was officially manager from then on.
"It was a big moment, because we then went on and released our most successful album."
Hamad and Cole had met at St. John's University in New York (Cole had moved there from Fayetteville, North Carolina) and struck up a friendship.
"We met playing pick-up basketball, we got close, we'd go out and party and drink, but I had no idea he rapped," says Hamad.
"One day I got in his car and he had a freestyle playing over a beat. I was like, That's crazy, who is that? And he said, Oh, that's me. I'd known him about two years by this point!
"From then on, I was involved, but first up only as a friend, and as a fan – someone who wanted to spread the word, telling everyone, you gotta check this out."
Word certainly spread, eventually, with the release of debut mix tape, The Come Up – as far as the discerning ears of Jay Z.
---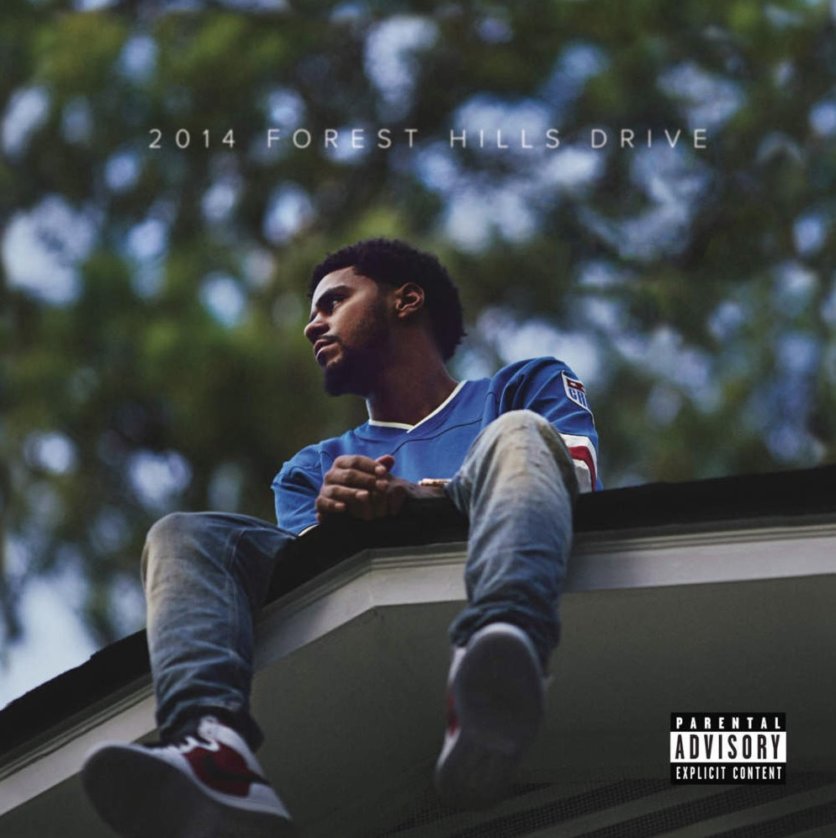 Cole became the first ever signing to the hip-hop superstar's nascent Roc Nation label and his debut album Cole World: The Sideline Story went straight to number one in 2011.
Two years later, Born Sinner also topped the charts. Cole was on a roll. But he wasn't entirely happy. He wanted to take the reins, alongside Hamad, and so organized a retreat in order to move forward.
Since then, 2014 Forest Hills Drive out-performed Born Sinner (and became Cole's first million-seller) and last year's 4 Your Eyez Only set another new benchmark, becoming his fourth consecutive US No.1 album – with all of its 10 tracks hitting the Billboard Hot 100.
MBW sits down with Hamad at a London hotel between Cole's two sold out shows at the O2 arena – part of a 60+ date tour that will end in Australia in December.
At which point Cole will most likely go quiet, regroup, spend time with his family, play some basketball, think, think some more, and then, in conjunction with Hamad, start to plot the next step in an incredible career – in their own time and in their own way…
---
When you first found out that Cole was a rapper and an artist, what was your reaction and how did it change things?
One of the things about Cole is that he doesn't let a lot of people in, and that's true to this day, so it actually helped that we were friends before the music even came into it. Plus, my ear for music was always good, and he trusted that, so it started out as more of a creative relationship than anything else.
"Eventually we put out this mix tape, but I was still just a friend; no one used the word 'manager'."
But there was also some strategizing – looking at what we wanted to achieve and working out the best way of doing that, putting projects together, working on sequencing, that sort of thing.
Eventually we put out this mix tape, but I was still just a friend; no one used the word 'manager'.
---
What was the big breakthrough for you both?
A guy named Kirk Lightburn, who works for Bystorm, heard some songs and was like, I gotta get this to Mark Pitts (pictured inset).
Obviously we knew the name, Mark Pitts, legendary, managed Biggie, Nas, etc. but because of that status, we were a little bit, yeah, okay, whatever, if you get it to him, let us know.
Later on, the story we got from Kirk was that he kept telling Mark, 'You have to listen to this kid,' but Mark was just sort of, Yeah, I get that all the time. Then, eventually, he was in Mark's office, Mark went to the bathroom and when he was gone Kirk slipped the CD on.
Mark came back heard it, went crazy for it and brought Cole in for a meeting.
Mark's president of Urban at RCA as well, so we think we're about to get signed, but then nothing happened for four months. But that was because Mark's smart enough to know that RCA's not the place for [Cole] – he wanted to play it to Jay Z.
"He comes to pick me up and we're in the street celebrating, running around mad happy."
This was 2008 and I remember Cole didn't even have a phone at the time; his roommate had lent him a burner, but that would only charge in his car. My phone was blowing up, because now Jay's heard the music and he wants to meet Cole, but no-one can get hold of him.
Eventually [Cole] must have got in his car, because the phone finally turns on. He's on his way to work in a call centre at the time, but I say, 'Don't even go in, Jay wants a meeting with you!'
He comes to pick me up and we're in the street celebrating, running around mad happy.
He had an incredible meeting with Jay and that was basically that. It took a couple of months, but he felt comfortable, it felt right, he could tell it was going to happen.
What Jay and Roc Nation did was give us a platform; because of the the name attachment, people were going to pay attention, so now it was up to us. And we delivered a body of work that's still considered a classic [The Warm Up, 2009].
At that point [Cole] was being managed by Mark Pitts and ByStorm and I got to learn from them. I was still doing day-to-day management, but I wasn't his manager.
---
What were Roc Nation like to work with?
In the beginning they were actually very small and still figuring stuff out. But that was good, because we're very self-sufficient.
Also, Cole's very prideful, and he was like, I'm not gonna bug this guy [Jay Z], I'm gonna get to a place where he sees me as a peer.
[Cole] never wanted to go to every event and be a hanger-on. We knew that if we were gonna make a dent in the game, it was on us to make it happen.
We did put a single out eventually [2011's Work Out], but even then, it wasn't big by the time the album [Cole World: The Sideline Story] came out.
Then the album went to No.1, and the numbers were 220,000 in the first week, and the whole industry changed, because labels realised, the new "internet" artists were building a fan base – and you didn't have to have a single on the radio to sell records.
"The whole industry changed, because labels realised, the new 'internet' artists were building a fan base."
We learned a lot from that record, but I also think the industry learned a lot from that record.
Roc Nation was coming out through Columbia – and I'll never forget me and Cole were out with a [label] radio rep and he was on a call with the whole company and he said, Your album's coming out next week, you should jump in and say hi.
So [Cole] gets on the call, says what's up to everybody and hands the phone back. But it's on speaker and we can still hear it, and someone says, 'That was J Cole, we're really excited to put his album out and we think he can do anywhere between 70-75,000.'
It wasn't that it was a terrible number, but it was a time when people were saying J Cole's gonna flop, he's not gonna make it, and we were feeling the pressure. Me and Cole were like, this doesn't make sense, we feel it's gonna be way higher than that, but they're the label, they should know, I guess.
When the numbers came out it was such a relief. It's funny because after that I had a conversation with Kendrick and he told us the same thing happened to him with Good Kid, M.A.A.D. City: they're on a high, they're mixing it, things are about to get crazy – and then the label says they're going to do 80,000 or whatever.
---
 Did that initial success bring challenges as well as rewards?
For sure, because now you have to play ball in a different league. People are looking at you differently, you've got a No.1 album, you're up for a Grammy, things change a little.
With the second album [2013's Born Sinner], there was a lot of pressure: [Cole's] got to prove that this is for real.
It's funny, because when Cole made Power Trip, we thought it should be the single, because it didn't sound like anything else on the radio.
"It was good to know that Cole valued my opinion and had faith in me."
But he also had Crooked Smile and I remember some of the team saying maybe we should go with that. I said no, we need to go with Power Trip.
Myself and our partner Adam were pushing for Power Trip because it sounds brand new, so if it wins, it'll win big. If it loses it loses, of course. But Crooked Smile sounded like a radio song – Power Trip was in its own lane.
That was a big moment for the team, because [Power Trip] worked. It was a turning point for us and for me.
It was good to know that Cole valued my opinion and had faith in me. We rolled the dice and it worked, we proved we knew what we were doing, as a team, and maybe we knew better than anyone else what worked for us.
---
Confidence must have been quite high, because with Born Sinner you decided to go head-to-head with Kanye!
[Laughs] Our album was dropping June 25 at the time and then Kanye announces his album [Yeezus] is coming June 18.
I get a call from Cole saying he wanted to move our record up a week. That was one of the biggest moves of his career because everybody was going, 'What is this guy thinking?'
---
What did you think?
I was so with it, I was so excited; these are the people we grew up listening to and helped mould who we are, but like I said earlier, you have to go and play ball with those guys now, this is the league you're in and you have to embrace that.
The key then was to not get blown away. In week one I think Kanye did about 325,000 and we did 297,000 – and then in the second week we outsold him and in the third week we went to No.1. It felt like we belonged then.
After that album, [Cole] changed as a person. He became even more laser-focused on what he wanted to do and what he wanted to say.
"In week one I think Kanye did about 325,000 and we did 297,000 – and then in the second week we outsold him."
I'll never forget the moment that I think changed Cole's attitude to the game. We were at the BET Awards and this stylist was saying to put on this Versace shirt – can't lie I was right there with her pushing for it cause I thought that shit was fly.
Cole was like, It's not really me, this is the sort of thing one of these other rappers would wear.
Then when he did walk out [wearing it], someone from back home texted him and said, 'Someone else has that shirt on man!'
That was when Cole said, 'Man, I'm done listening to other people – why am I trying to be something I'm not comfortable with? Why am I dressing to play the rapper role?'
That's when he organised the retreat the next year and changed things up.
---
You spent years as Cole's 'unofficial' manager – What changed when you officially got the job?
I remember going to the label for 2014 Forest Hills Drive and saying, 'Right, we're dropping the album on this date, we're announcing it three weeks before and we're not dropping any music before then.'
I remember someone at the label saying, 'Y'all think Cole's Beyonce?! We can't do that!'
It was kind of a slap in the face, but that same person pulled me aside later and said, When you did that, we respected it, because that's how we moved when we first got in the game. [Cole did indeed announce just three weeks before the release.]
We decided to only worry about our fanbase [and] energise them. They'll do the talking for us – but without music.
"Cole's view was that if we're going to fail, let's fail our way."
Cole has a unique fanbase. He might not have the biggest – it's up there – but he does have the most supportive and active fans. We focused on them, and they spread the message for us.
I remember having a discussion with him and saying, If we're gonna do this, we have to be okay with these first week numbers coming back bad, we have to be okay with what some people will describe as 'failure'.
Cole was cool with that, his view was that if we're going to fail, let's fail our way, let's not fail and feel resentment towards anyone else.
What happened though, was that the numbers went up again, this time it was about 350,000 week one.
---
Tell us about the origins of Dreamville and how it became a label with Interscope.
Dreamville was just kind of our thing in the beginning, before Cole was even signed. You grow up and you see Roc-A-Fella, Bad Boy, and you want a crew.
And up until the second album, it wasn't really a business, just some merch.
Then in 2013,  Joie "I.E." [Joie Manda] came to us with the opportunity to get a label deal at Interscope.
"We're not hugely worried about signing artist off numbers, we want to build careers."
Cole and I would be partners in it, and we [could] just sign and push things that we love and are passionate about.
We're not hugely worried about signing artist off numbers, we want to build careers. [That approach] will take longer, but you'll be around longer.
That's kind of what happened with Cole: it took him longer than some of his peers, but once he got there – Cole can be around as long as he wants now.
---
How do you find that label relationship with Interscope?
Oh man, I love our relationship with Interscope, because they believe in what we do and they give us the time to work. Our relationship initially is with Joie, he brought us in and said, I believe in what you guys do and the way you do it. He has his opinions, he has his say, but he believes in us and he's a great partner.
From there, I now have a great relationship with John Janick (pictured inset), who's brilliant and has built things from the ground up, which I respect and love to see. Everybody: Steve Berman, Tim Glover, Laura Carter all work directly with our team – and Nicole Bilzerian is super dope, she does the marketing.
They're genuinely great people who believe in what we're doing, which is hard because what we do takes longer. We've been there three years and it's not like there's a marquee artist that's broke through – but they know it's building.
---
What about your ambitions in terms of management?
To me this is a 24-hour job. And this isn't a knock on anybody who does it, but I've never believed in management companies that have a bunch of artists.
You get John appointed to work on this artist, but then when John takes a job with Atlantic, someone else is appointed – there's no passion there, they're not connected to that artist, to their project, to their career.
"this isn't a knock on anybody who does it, but I've never believed in management companies that have a bunch of artists."
To me, in its truest sense, that's what management is; you have to be involved. How can you have the time to be involved in all those different things when you have 10 artists? It becomes about the cheque.
I can see the cheque is very nice for these people, but it's never really been my thing.
---
What would your advice be to a manager just starting out?
To work on something that you're passionate about. It doesn't matter if you don't have the tools, I didn't come into this game with any of the tools, but if you're really passionate and you believe, you're gonna figure it out, don't worry.
I remember doing a panel for kids who were studying management, doing a course in it, and I said to them, I don't even know what studying management means! How do you study management?
"what you need is someone who knows you – and someone who will run through a wall for you."
You can study paperwork and how to keep things organised, but how do you study, how someone acts, how someone reacts, what someone wants, what someone's vision is – that's a case-by-case basis.
There's no book that's going to teach you that. I couldn't have learned how to manage Cole from a book. Some artists say to me they need a manager, and I always answer, That manager's probably already in your team.
You're looking for someone who knows how to be a manager, what you need is someone who knows you – and someone who will run through a wall for you.
---
Tell us about the renegotiation with Roc Nation that lead to you owning your own copyrights.
That came after album three; we worked out a deal with Roc Nation to get [Cole's] masters, which was really important because when Cole first signed, he didn't have any clout, so it wasn't the greatest deal, which is cool, that happens to everyone.
But he never renegotiated. He could of, but he was like, No, I'll wait. He wanted to get to a certain point. Cole looks long-term. He said, I know what taking that cheque is, it's just about keeping me around longer.
So he let things play out until his position was undeniable and he could say, 'Okay guys, let's do what's right.'
"Jay Brown, Jay Z, we sat with them, we talked about it, and they were cool, they respected it."
Again, Jay Brown, Jay Z, we sat with them, we talked about it, and they were cool, they respected it.
What matters to Cole is: give me what I'm owed. I don't want more or less, I just want what I'm owed. His masters were really important to him and in the end it worked out well for everybody – well, at least for us! [laughs].
It's something we learned along the way from people like Mark Pitts – play the game, then change the game.
It also meant that on album four we got to see how much money the music generates and we were like, 'Holy shit, this was happening all the time? This much?!'
---
Is there a career that you guys see as a template?
I don't know if there's anybody who's done it better than Jay Z, in terms of the amount of great music he's done and on the business end.
And when you're around him, you realise he's done all that and he's still the same person. I'm from New York, and he's a New York guy, I know people like him! That's really impressive.
And then amongst our peers, what Drake's done is incredible and I would say his manager, Future, is one of my closest friends in the industry and he's super smart. We always talk and I ask him questions.
He understands numbers and he has great relationships. He can walk in different worlds. I come from the passion of music and I'm building out from there. He comes from a different background so he understands everything.
Obviously Top Dawg, I have so much respect for, because I know how he started that.
I study what other people do, I appreciate it and I take certain things, but at the end of the day we do things how we want to do them.
---

Centtrip Music already works with many of the world's largest artists and is recognised as a leading provider of FX support and banking solutions to the music industry. The Centtrip Music account specialises in providing transparent foreign exchange (FX) rates, payments and expense management to global artists, managers, labels, promoters, collection societies and music industry accountants. It comes with a Centtrip-prepaid Mastercard which holds 14 currencies simultaneously and is accepted worldwide.Music Business Worldwide