MBW's World's Greatest Managers series profiles the best artist managers in the global business. This time, we speak to Adam Leber, the manager of, amongst others, Miley Cyrus and Lil Nas X. World's Greatest Managers is supported by Centtrip, a specialist in intelligent treasury, payments and foreign exchange – created with the music industry and its needs in mind.
---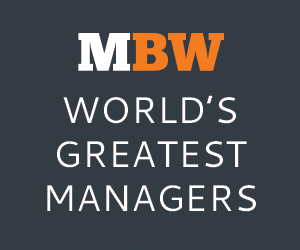 Adam Leber's uncle, Steve Leber, was a successful manager in the seventies and eighties. As part of the Leber and [David] Krebs team, he steered the careers of artists including AC/DC, The Scorpions, Joan Jett and Aerosmith (complete with acrimonious coda).
His nephew definitely didn't, however, learn at his knee. You get no sense that this was a 'family business' into which the next generation would be easily ushered.
In fact, Leber admits, he had no real interest in what his uncle did. But his head sure was turned by what he'd got. He says: "I grew up around the business, but also the lifestyle, and I was enamoured with it at a very young age.
"It's funny, I always knew my uncle was a manager, but I never knew what that meant. I just thought: you're a manager, you live a pretty cool lifestyle, so maybe I should follow in those footsteps. We weren't as well off as my uncle's side of the family. So, you know, I found that pretty compelling!
"Look, I wish someone would have told me at the time how hard management was, because I spent the next 10-15 years trying to try to figure it out."
That process started in earnest at Loud Records, where he ended up looking after the street teams for artists like Wu-Tang Clan, Mobb Deep and Big Pun – big names from the hip-hop world which had first obsessed Leber as a kid and then as a DJ at college.
It was a reluctant merge into the mainstream, however, that would kickstart Leber's career as a manager, working with artists including Britney Spears, Avril Lavigne, Travis Scott, Fifth Harmony, Labrinth, Miley Cyrus and Lil Nas X – the latter three being standout stars of his current roster.
Leber recalls: "I ended up getting a job to go on tour with NSYNC in their heyday, in 2001. I didn't really want to take the job, because I wasn't interested in that kind of music. NSYNC were the antithesis of the acts that I loved.
"They said, 'Listen, just come out, take a look at the show.' I flew out, I watched the show and I was blown away; I'd never seen anything like it. I'd seen everyone from Nirvana to Nas, but no one was doing what these guys were doing."
Leber spent about a year on the road with the boy band who, in the summer of 2001, played the Rosebowl. Britney Spears came to the show to see her boyfriend, NSYNC's main attraction, Justin Timberlake. It was a fateful date that would lead to another relationship – one that lasted considerably longer than that between pop's then-golden couple.
"Larry [Rudolph, Spears' manager] was with her. I ended up spending time with him and we became friendly," says Leber. "As a result of that, I got hired to go on tour with Britney and I ended up on the road with her for a few years.
"I had no money, I had no car. I sort of roughed it for years."
"During that period, Larry and I became really close. I'd given him a few ideas, a few television concepts, and eventually he said, 'Why don't you move out to LA? We'll figure something out, you can come and work with me.' So that's what I did, I packed up everything and I moved from New York to Los Angeles.
"I had no money, I had no car. I sort of roughed it for years. At that point we were getting hired and fired [by Spears] over and over again, because her life was so turbulent through that time. You know, it took a long time before we actually really got the business up and running, almost 10 years."
Towards the end of that 10 years, Leber came perilously close to giving up. "I was really struggling, so I started studying for my real estate license. But then Larry ended up getting hired back by Britney – she had just divorced Kevin Federline – and the rest is kind of history."
That history involves Leber building ReignDeer Entertainment with Rudolph, being part of the team of managers that founded the Maverick collective and, just last month, launching a new media and management company, Rebel, in direct partnership with Live Nation.
It also, of course, involves a key role in the emergence of Lil Nas X as a record-breaking artist (who's just enjoyed another sustained run at the top of the Billboard charts with Montero (Call Me By Your Name)).
We start, though, back at that crossroads moment, when, with the clock ticking and Leber's resolve fading, real estate's loss officially became modern music management's gain…
---
In reality, How close did you come to giving up on artist management and not be sitting here talking about some of the amazing success stories you've had since?
I was a week away from taking the test for my [real estate] license, and that would have been it. It was close!
But I did learn a really valuable lesson from that period of time. I saw how you can get fired [by an artist] at the drop of a hat, for no reason. And if you have no money, that can be pretty terrifying.
"I saw how you can get fired at the drop of a hat, for no reason, and if you have no money, that can be pretty terrifying."
From there, once we were hired back [by Britney], I really wanted to sort of build the company and build a roster of artists.
We went on to sign everyone from Avril Lavigne, obviously Miley (pictured), Nicole Scherzinger, Fifth Harmony, and built the company from there.
---
How would you describe your relationship with Larry Rudolph through that period?
My relationship with Larry is great. He mentored me from a really young age, he really taught me everything I know about the business.
There was never a falling out, there was never bad blood. There was just a point where Larry had moved to Las Vegas, I was still living in Los Angeles, and we were going in a different [directions] in terms of artists that we wanted to represent.
---
When you did move on, was it motivated by a desire to step up to thE number one position and really test yourself?
When Britney got to Las Vegas, having gone through what she had gone through, I felt like her life was set. She had the residency, she had a job, she worked, like, 50 days a year and she made a lot of money.
We were on a mission to re-stabilize her life, and I felt that mission was accomplished.
I had reached a turning point. I only wanted to work with certain kinds of artist – artists that I was incredibly passionate about, that I wanted to put 100% of my time into, and that I had great personal relationships with.
"I had reached a turning point in my life. I only wanted to work with certain kinds of artist, artists that I was incredibly passionate about."
When Larry and I separated, I took a handful of clients that I really felt strongly about from a creative standpoint; I left with Miley, Labrinth, Travis Scott and a few others.
I had been working with Miley pretty much full time; 99% of my focus was on her. I've never had a relationship with a client like I have with her, and we still have it.
It's like she's part little sister, part best friend to me. On top of that, her talent is obviously extraordinary, and I just felt she was someone I wanted to build my life around from a career standpoint.
---
Where did the relationship with Miley go back to?
It's funny, Larry's daughter was a huge Hannah Montana fan, so they had ended up meeting and Larry became friendly with Miley's mom and co-manager, Tish.
She would come and talk to us about our perspective on music and advice on transitioning Miley from a child artist to an adult artist.
And when it came time for Miley to break out of the Hannah Montana mold, they started looking for new management and we ended up signing her.
And then as we worked with her over the first few years, Miley and I just became incredibly close, and I became close with Tish. It just clicked. To this day they're like family to me.
---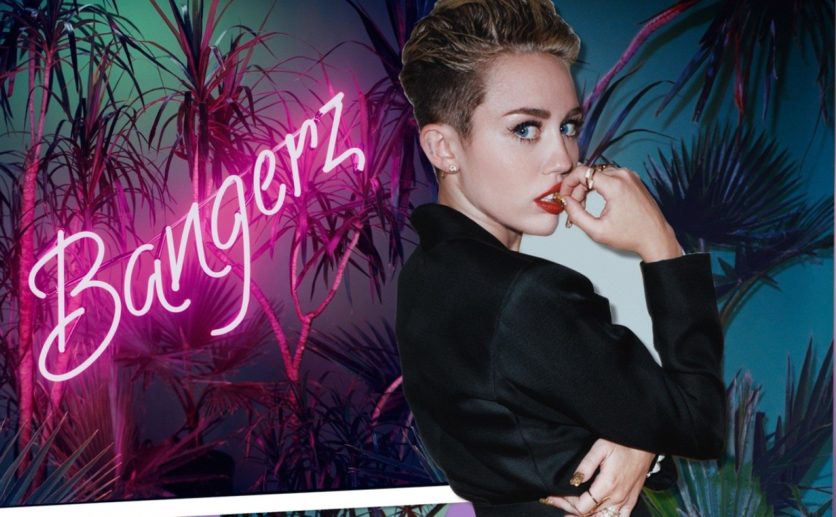 ---
Is it exciting, or challenging, or both managing an artist who can switch lanes so readily and is very eclectic in terms of the genres she wants to work in and the ideas she wants to explore?
I mean, I love it. I still wake up every day, and I can't believe the position I'm in, because I still think of myself as the kid from Queens who was always struggling, always trying to figure things out.
Of course it's challenging, every job is challenging. But I'm someone who I don't think could have ever sat at a desk and done something repetitive.
And because [Cyrus] is always innovating and changing, it keeps me on my toes, keeps me bringing a fresh perspective all the time.
"I still think of myself as the kid from Queens who was always struggling, always trying to figure things out."
When Miley went through her period of working with the Flaming Lips [Miley Cyrus & Her Dead Petz, 2015], and the album after that [Younger Now, 2017], which she pretty much wrote and produced herself, there were a lot of people around me that wanted me to push her to make another commercial pop album.
Well, first up, you can't push Miley to do anything – that's not how she's built. And secondly, this was a kid who gave 10 years of her life up, who spent her entire childhood on a television show, giving something to the world, and my opinion was, if she wanted to go make a record with the Flaming Lips because that's her favorite band, and if she wanted to go and write produce her own album, that's her fucking right, and I support her.
She made those records, it was something she was insanely passionate about, she got a lot of credit for doing it, and now she's back to making music that resonates with the world. She was instinctually right, as usual.
---
---
You recently signed a deal with Columbia for Miley, having had great success with Lil Nas X. why make that decision?
I'm super passionate about the artists I work with. As I explained, I started my own company because I only wanted to work with artists that I wanted to spend 100% of my time on, and you can only spend 24/7/365 on artists that you truly love.
It's been a long time since I've seen a label that's so passionate and so excited to work their artists: that's what really resonates with me about Columbia.
When I signed Lil Nas, watching the way [the Columbia] building worked him, it was such a breath of fresh air. I saw all this passion and all this hard work going into Lil Nas and (a) I really, really wanted that for Miley, and (b) I thought she deserved it.
"it's been a long time since I've seen a label that's so passionate and so excited to work their artists, that's what really resonates with me about Columbia."
My relationship with Ron [Perry, Chairman of Columbia, pictured] goes back almost 10 years. We first met when he was at SONGS Publishing. Ron and I had always done business over the years, like, his name would always pop up and we would talk on email, but we had never really met.
I went to his office to meet him, and I was really shocked at, like, who he was. For whatever reason, I'd pictured him as much older, maybe because he was a publisher!
And the same was true for him of me, for whatever reason. I think he thought I was a lawyer, because he knew Larry maybe, and then I couldn't be any further from a lawyer.
We hit it off. I think we're very kindred spirits.
---
Let's talk about Maverick at Live Nation, at which you were a founding figure but have now left to strike your own separate Live Nation deal. Did the reality work out as well as the vision?
It did work. There was never any in-fighting. Everyone got along really well, there was a lot of shared information and experiences that I think it was really valuable. I'm still very close with all of those all of those guys, there was no animosity.
I just felt that at this point… I've had partners for my entire career, and I've been doing this almost 20 years now. I'd come to a point where I just really wanted to do my own thing, you know? My exit really had nothing to do with the company or the guys.
---
When and how did Lil Nas X first come across your radar?
I was aware of the record, I was aware of the controversy around the record, when it got thrown off the country charts. And I knew that when Nas first posted Old Town Road, he'd said something mad like, 'Can someone get me in touch with Billy Ray Cyrus?'
So when Ron signs him [to Columbia], he calls me and says, 'I have a crazy idea, what do you think about putting Billy Ray on Old Town Road?'
I said to him, 'It makes no fucking sense, but all the fucking sense in the world.' It really did, like it immediately clicked.
"Two hours later, Billy Ray was in the studio."
So I called Tish, I told her the story of the record, explained the controversy around it, and said that I thought if Billy Ray jumped on this record, it would be a massive event for a number of different reasons.
Tish hung up, listened to the record, called me back in one second and was like, this is a no-brainer. Two hours later, Billy Ray was in the studio.
Through all that, I ended up meeting with Nas. He came to my house, the day after we set up the Billy Ray remix, and we became close.
I knew immediately that there was something really, really special about him. Just the way carried himself, his vision, the things that he talked about, it was clear he was brilliant artist.
---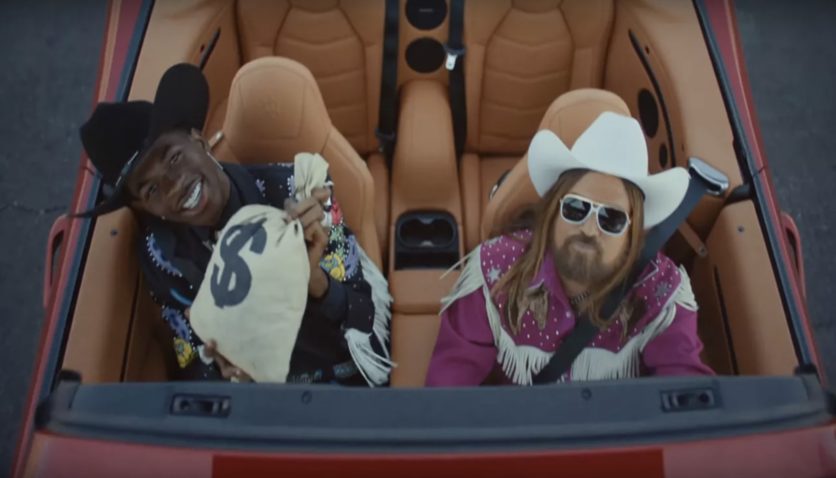 ---
What was it like being at the centre of the Old Town Road phenomenon?
It was one of the most incredible rides I've been on in my career… but it was also incredibly challenging. We've never seen an artist rise to fame like that. It's the biggest song in the history of recorded music – and it came from a new artist.
Nas's first live performance ever was at Stagecoach for 80,000 people. Imagine it, you're standing backstage, he's about to go on, he's got the biggest song in the world, and I'm thinking, this could be over really quickly! This could be a fucking disaster!
"he's got the biggest song in the world, and I'm thinking, this could be over really quickly! This could be a fucking disaster!"
And to this guy's credit, he went up there and my mind was blown. He went up there as if he had been on stage 10,000 times. It was very touch-and-go like that for an entire year.
Working with Nas, watching him brilliantly market himself and promote the record like I've never seen an artist do before, that was an unbelievable experience.
---
Is Nas' success an answer to the very popular question: who needs a record company? As in, does it take a major to push something that global, that big, that fast?
It's a trifecta partnership. It starts with a true visionary artist. I mean this guy is writing and co-producing the music; he doesn't have writers coming in to work with him. Everything's 100% on him, because this is his story and his vision.
It makes everybody's job so much easier when you have an artist that really understands who they are, who their audience is, how to connect with them, and I can honestly say that I've never seen someone better at utilizing social media to promote themselves and their music.
"It's a trifecta partnership. It starts with a true visionary artist."
When you have that out front, it lets me do my job, and do it well, because all I'm doing is helping him realize his vision and complement what he's trying to do, guide him along the way, and show him some of the things that, you know, he may not realize could be impactful.
And it also lets the label do their job. When you have an artist, a management team and a label that are all synergistically working together, rather than against each other, it works.
The problem is when someone in the chain is adversarial, then just everything just breaks down. And, in fairness, chances are there's probably a good reason for that breakdown.
---
How aware were you of the possibility of Old Town Road just being a freakish one-off?
100%. It's what we strategized and planned around immediately. Even when everybody was telling us, 'Oh, he's a one hit wonder, he'll always be eclipsed by this track', etc., we knew, myself, Ron, his entire team, we knew that this guy was so much more than Old Town Road; it was so clear he was a superstar.
I think if we'd waited for Old Town Road to die, it would have been a disaster. So we went full steam ahead. We wanted to start creating a body of work to show his range and define him as an artist. That's why we dropped the [7] EP in the middle of all the hype around Old Town Road.
"We knew we needed to prove that he wasn't a one trick pony, as fast as possible."
I don't want to be in the hit single business, I want to be in the superstar artist business. I never look at a specific record, I look at the life cycle of an artist.
And it's funny, because Panini was 5x Platinum, Rodeo was multiple times Platinum. People forget he's got five multi-Platinum songs beyond Old Town Road.
And then you come to Montero (Call Me By Your Name), which is a global moment.
---
---
How important is this record and its run at the top of the US charts?
It's career-defining. Everyone that had been calling him a one-hit-wonder, everyone questioning his artistry, he silenced them all in one shot.
The beautiful thing about this record and this process that we've been going through is it's all him. He saw this from 100 miles away. And I think, you know, because this record had so much meaning to him, and because it sort of defines him as an artist, it's so much more powerful than anything we've put out.
"Lil Nas X has taken more risks in the last three years than most artists take in 30-year careers."
I don't know that we've ever seen a mainstream pop song and video with a queer artist at the forefront singing about a queer relationship. That's incredibly important for a very large group of the population that has never seen that and never thought they'd see it in their lifetime.
He's one of those artists who deserves everything he gets, because he's so different, so interesting and so special.
I see this term 'industry plant' and it's so laughable. Like, have some common sense: what fucking person at any label in the world would come up with an artist like this?!
I wish I could come up with a third of what this guy has come up with. He's taken more risks in the last three years than most artists take in 30-year careers.
---
What is Lil Nas like to manage?
Honestly, I'm fucking blessed. I mean, I've had some hard times over the years, but I gotta say, the artists that I look after now, we're super close.
"He is the same grounded, sweet, lovable kid that walked in my house that first day, before the remix even came out."
Nas is such a pleasure to be around; he's a super nice guy. My biggest fear was, you know, you've got a young guy whose first record is the biggest song in history, right, so is he gonna lose his head? Is he gonna become a diva straight out of the gate? Is he gonna believe his own bullshit?
And the truth is, not for one second. He didn't change a bit like. It's as if he is completely unfazed. He is the same grounded, sweet, lovable kid that walked in my house that first day.
---
What do you think has been the most important change in a manager's role during your time?
I'm lucky to be in a scenario where I do have an amazing label partner, but I think generally the manager has had to take on a tremendous amount of responsibility, wear a lot of different hats.
---
What's been your toughest time in management?
I think there are times in an artist's life where… this is a very, very personal business, where you have very deep connections and personal connections to the artists that you're working with.
And when you see that person really going through it and really struggling, it takes its toll on the entire team and the manager specifically. I've gone through that a few times with my artists, and that can be really taxing and really difficult emotionally.
---
What would your advice be to a manager starting out?
If you're going to work with an artist, make sure that you 100% believe in that person. There has to be a reason you're willing to base your life around theirs, because that's what this job is.
---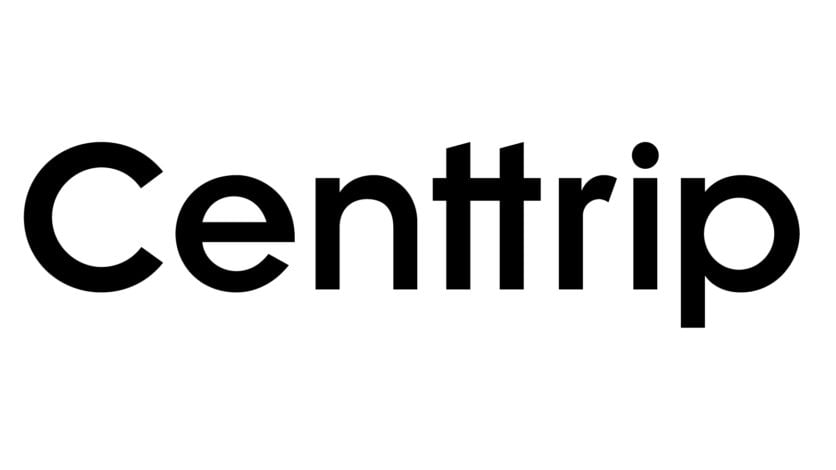 A specialist in intelligent treasury, payments and foreign exchange, Centtrip works with over 500 global artists helping them and their crew maximise their income and reduce touring costs with its award-winning multi-currency card and market-leading exchange rates. Centtrip also offers record labels, promoters, collection societies and publishers a more cost-effective way to send payments across the globe.
Music Business Worldwide