MBW's World's Greatest Managers series profiles the best artist managers in the global business. This time, we go deep with Adam Alpert, founder of [Sony Music JV] Disruptor and manager of The Chainsmokers, Dove Cameron, Jessie Murph, Maude Latour, Matt Hansen, Lost Kings and others. World's Greatest Managers is supported by Centtrip, a specialist in intelligent treasury, payments and foreign exchange – created with the music industry and its needs in mind.
---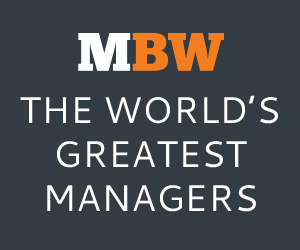 Straight out of college, in 2002, Adam Alpert landed a job in the hospitality industry with a company that specialized in restaurants and nightclubs. He gravitated towards nightclubs – "Of course I did, I was 22!".
This beats-before-eats decision meant he was in the right place(s) at the right time to notice and, more importantly, act on, the convergence of a number of trends which would eventually form his path to management.
"One was the rise of social media and the ability for people to cultivate a fan base themselves. Another was dance music spilling over from Europe in a more mainstream way. And another was when a very well-known LA celebrity DJ, called DJ AM, started dating Nicole Richie, and they were on the cover of US Weekly.
"When I saw that cover, a light bulb went off in my head: the DJ was the new rockstar. And it was then that I realized I knew so many incredible DJs who were under-utilizing their talents, who were not taking advantage of social media, not cultivating a real fan base and servicing them.
"So I decided to start a management company on the side, 4AM. I signed 10 of the best local New York DJs and within a couple of months, that company exploded.
"They were working all over the world, for much higher fees, growing their social media presence; it was blowing up. They all got so big, so quick that I left my job and that's how I got into management"
During that time, Alpert met a DJ called Alex Pall who was in a duo called Chainsmokers. Only it wasn't a duo anymore, original partner Rhett Bixler having recently quit.
Pall asked Alpert to help him find a replacement and become the new manager of the new Chainsmokers. "As luck would have it, somebody who worked for me at the time had a friend who knew Drew [Taggart]. I honestly just cold-called him and he took the eight-hour bus trip from Maine to New York to meet me and Alex. That's how The Chainsmokers as we know them started.
What Alpert calls their first "mini moment" came with #SELFIE, in 2014 [No. 16 in the US, No. 11 in the UK]. He recalls: "It was really just a joke, and it went viral – before going viral was a term people used. That's when Doug Morris took notice, we struck up a relationship and he invited me to do a joint venture with Sony, which was Disruptor."
In 2016 Chainsmokers topped the US singles chart with Closer (feat. Halsey) and a year later their debut album, Memories… Do Not Open topped the album charts. A year later Something Just Like This (with Coldplay) was top 10 in over 25 territories. BY 2019 they had dethroned Calvin Harris as the world's highest paid DJs (with revenues of $46m)
Just before the pandemic hit, however, they decided to take an extended break (more on that later). Their return, earlier this year, was announced via a (non-music) video called, Sorry, The Chainsmokers Are Back – the title and content both referencing regular press pot-shots at their perceived tech bro/frat boy image as well as the general anonymity/interchangeability of EDM stars. It's well worth a click.
Their fourth album, So Far So Good, was released last Friday (May 13), complete with an innovative NFT-based royalty giveaway.
Meanwhile, Alpert is also managing Dove Cameron, the former Disney child star who is now looking to build on breakthrough hit, Boyfriend [Top 40 US, Top 10 UK], released earlier this year.
Here he discusses his history with the Chainsmokers, his hopes for Dove, his management philosophy plus his thoughts on TikTok, catalog sales and much more…
---
Why do you think, out of all the DJs you were managing at the time, The Chainsmokers were the ones who broke so big?
The first and most important thing that happened was they locked themselves in a room and started producing dance music. So that was my first foray into managing DJs that actually made music themselves.
And as soon as I heard that demo, of their own music, I was all in, because it was the first tangible thing that I ever had to work with, the first thing that was ours. I became completely obsessed and infatuated with building The Chainsmokers.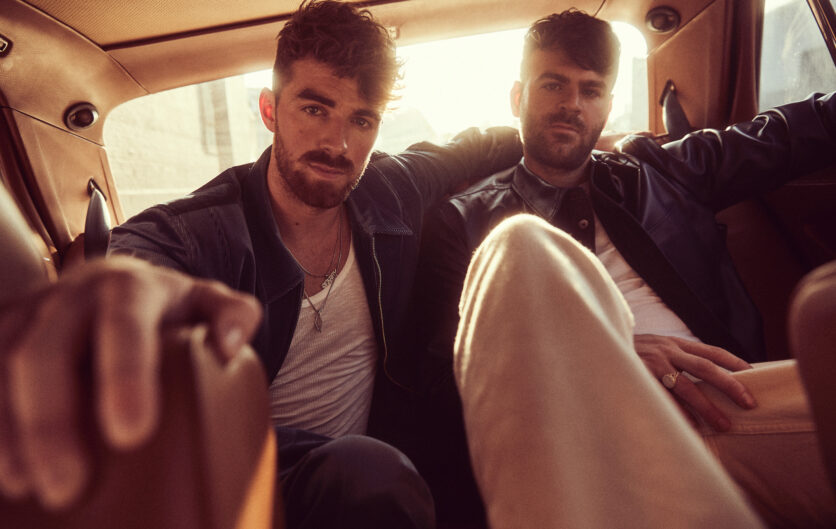 The three of us literally sat in my bedroom all day and all night talking about how to make it, how to win fans, how to build social media, how to get gigs, how to use their personality to draw people in, how to create content – and that's what we did; out of my bedroom.
They started remixing indie bands. At that time, 2012/13, that didn't exist. DJs were mixing dance records and pop records. But they [Alex and Drew] loved dance music and they loved indie music; why not marry the two?
So they would get cool indie bands to give them stems to their songs and they would make electronic music versions of them. That got them this kind of cult/online/blog/Hype Machine following. And that's how they cultivated their fan base.
Apart from what you call the 'luck' of #Selfie, what was the key to breaking them, getting the deal with Sony and then parlaying that into a career?
The first thing I want to say is that I truly believe the reason why The Chainsmokers became so successful was not merely because they wrote hit songs, but because they work 24 hours a day, seven days a week.
They've been doing that for 10 years, and they have stayed humble the entire time. They also complement each other so well. It's the luckiest thing that ever happened to me, that these two people fit each other like yin and yang. It sort of spoiled me as a manager in terms of what I came to expect from all the other artists that I work with.
But there were a lot of challenges. I think first and foremost, the industry, certainly then, was much less accepting of new success. People wanted to keep us down. There was a lot of competition who did not want to see us succeed.
"We had to fight tooth and nail for everything: for every festival, for every feature, for every opportunity to promote our music. We felt like underdogs that entire time."
We had to fight tooth and nail for everything: for every festival, for every feature, for every opportunity to promote our music. We felt like underdogs that entire time.
And we still feel like underdogs. Which I think is also part of the reason for their success. You know, they've won Grammys, they've had various records for the most streams this, the most weeks that, but when any of those records or accolades came along, we all still felt like underdogs, like we had something to prove.
We were always asking ourselves, what's next? We never really took time to celebrate anything. We just were having so much fun doing it, and it was always like, Okay, what else can we do? What's next? And I think by having that attitude we did a lot of things differently, and that's where the name Disruptor came from: there's a lot of things that we did along the way that were taboo, that hadn't been done before.
---
What was it like to be in the middle of that success, through 2016/17 in particular, and what are the challenges of sustaining that sort of level of success in that EDM/DJ world?
Yeah, you know, those years were certainly crazy years. It was very hard to stop and really understand the gravity of what was happening, because we were moving at 100 miles an hour.
They played 200 shows a year, they still play 200 shows a year. They were just making whatever music they wanted to make. There were no rules. And they would just make hit after hit after hit after hit, without really thinking about it or trying. It wasn't like they were setting out to make hits, they were just being The Chainsmokers.
Also, in those years, they were really honing their craft as songwriters. In 2012/13, they were not songwriters, it took them those years leading up to that to become the songwriters that they are.
---
And do you think they get credit and recognition as songwriters, or is there a layer of cynicism and snobbery?
I'd like to think they get credit. I think it's sort of like, you either know or you don't know. I mean, Drew was ASCAP Writer of the Year in 2017. That same year he was also nominated for a Grammy for Song of the Year as co-writer on Logic's song, 1-800.
So I think the masses may not know who writes what songs for electronic music artists, because they're traditionally just producers, but I think the industry knows that they're hitmakers.
---
What are the key metrics of success for you right now, in terms of sales, streams, social numbers, ticket sales, etc?
If my mom finds out about it, I consider it successful [laughs].
The truth is, we don't really let ourselves focus on numbers and charts. And I know that's like a funny thing to say, and a lot of people say that. It's not that we're not aware of them, or that we don't celebrate the victories, it's just not what we're about and it's not what we think about while we're doing the actual work.
The things that are the most fulfilling for me, and for my team, are standing side stage and seeing 10,000 people singing the song, celebrating with their best friends, their loved ones, seeing the music touch them, even if just for one night. That's how we measure success.
---
What are the plans and hopes for the new album, SO FAR SO GOOD?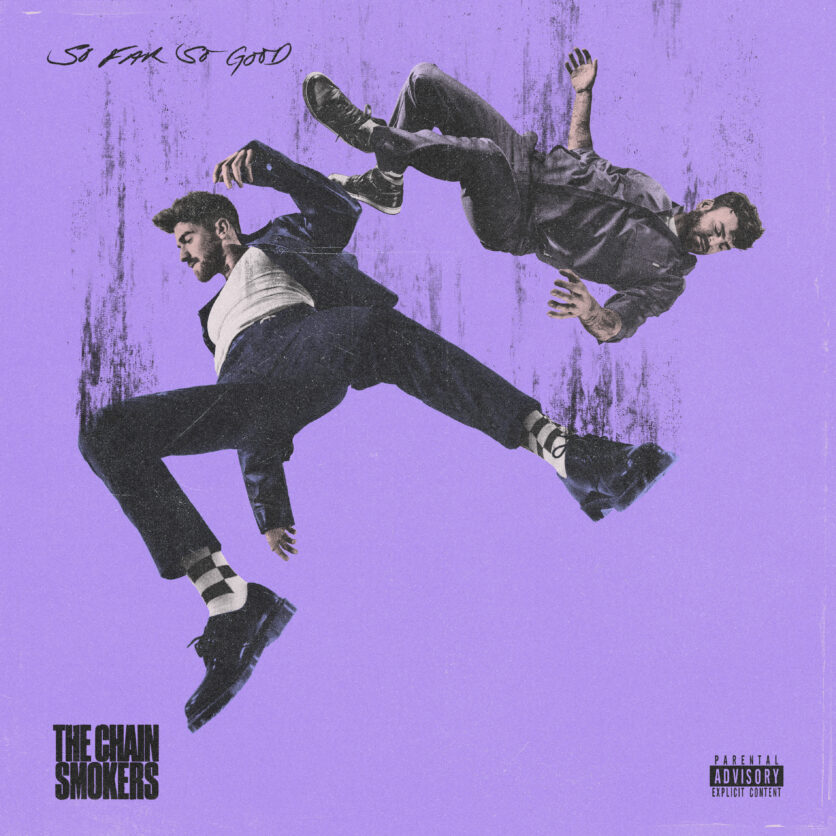 This is an exciting album for a lot of reasons. First and foremost, because they took a two-year hiatus after eight years of releasing a song pretty every month their entire career. It was like running a marathon that never ends.
We gave ourselves a second to breathe and gave them time to make whatever they wanted to make, without rushing.
They did exactly what they wanted to do, nobody pressured them, and the result is a body of work they're really proud of.
There are no features on the album, it's just Drew singing, which I think is a very important step at this stage in their career.
Showing the world and showing their fans that they can do it on their own was an important message. They do have lots of collaboration and features that will come later, but I think they felt like they needed to do this on their own right now.
These songs took two years to write, and they sound like they took two years to write. The level of detail in the production and the lyricism is just beyond anything they've ever done.
---
You mentioned the two-year hiatus, how brave a move is that in the modern music environment and the pervasiveness of the always-on strategy?
Well I think I can safely say that we invented the always-on strategy!
We were putting out a song every four weeks in 2014. And the labels at the time didn't understand, they looked at me like, What are you doing? But it was a no brainer for us.
"We'd done this always-on, omnipresent thing for eight years. We needed to give the people a break from us; it was too much."
Then, at the end of 2019, they'd just done 42 arenas and they had put out 10 songs in 12 months. We'd done this always-on, omnipresent thing for eight years. We needed to give the people a break from us; it was too much.
As a result, having the time to make this album and be proud of it, for it to be completely finished and to prepare content for it, it's a luxury that we've never had.
Not just in my Disruptor team, everybody at Columbia Records and Sony just put so much love and effort into the planning behind this. I wouldn't have had it any other way.
And you know, at this point in their career, they've earned the right to make whatever they want, whenever they want, however they want to do it, and know that their fans are going to be there and they're going to appreciate it.
---
I want to talk about another client who's blowing up right now, which is Dove Cameron. How did you come to work with her?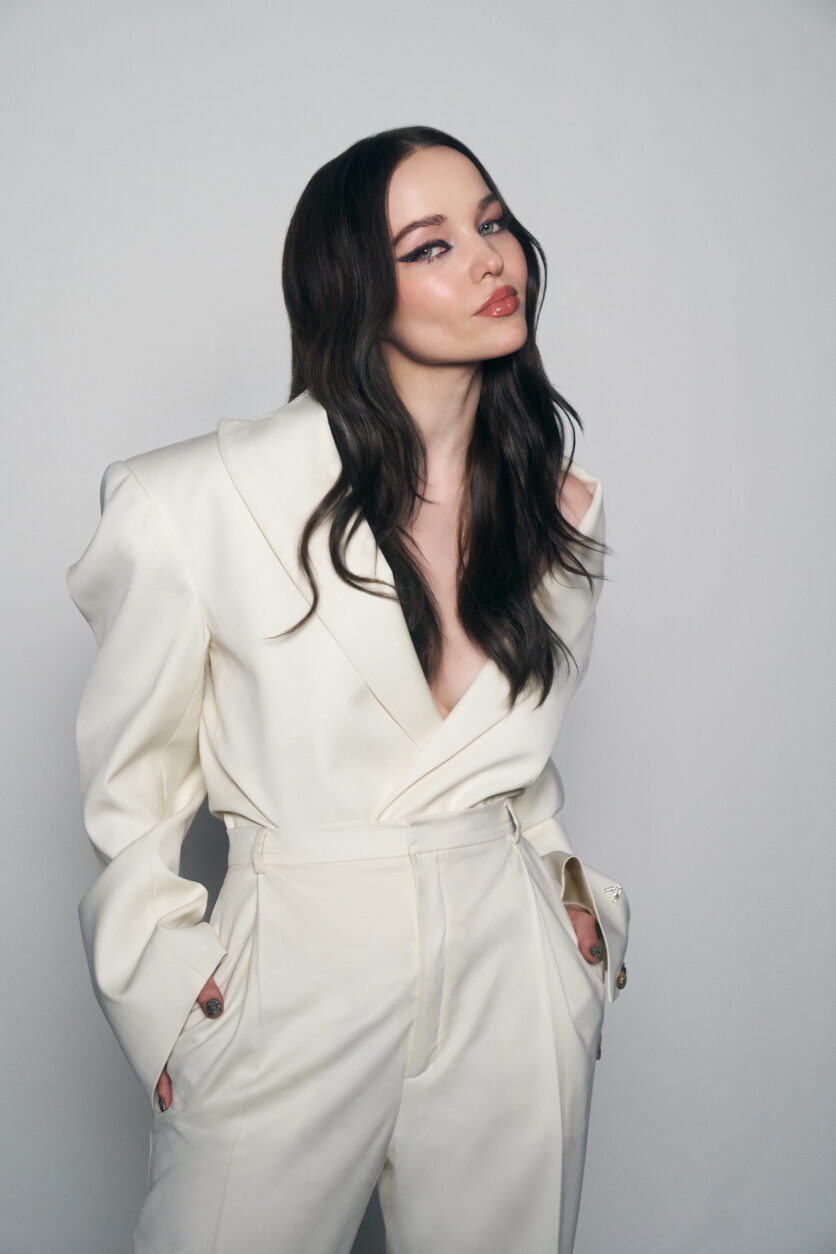 Absolutely, that's another incredible story, the type you always dream to be part of. About five years ago I was introduced to her by Matt Galle, who's her agent at CAA. She was looking to launch her music career, post her Disney acting career.
We met and we hit it off. I had seen the platform that she had built for herself on Disney, with a much younger audience.
She had aspirations of becoming a songwriter, and after spending time with her… She is just a brilliant person; I don't know how else to say it. She is just so thoughtful and smart. I felt like she and I could be successful.
And it was, you know, and I can say this now, it was your very common tale of artist development: trying things, learning things, making mistakes, taking risks writing lots and lots and lots of songs, putting stuff out, seeing what worked, what didn't work, figuring out how to introduce her acting fans to her music career and take that seriously. It took a long, long time.
Five years later, here we are with this giant global smash, Boyfriend, that she wrote.
It couldn't be a more fulfilling story for any manager, to work with a new artist and stick with them, go through it together year after year after year, and then finally get that moment.
It's what every artist dreams of, and it's why I do what I do. We work with lots of developing artists and it's the most fun for me and my team: to find a new artist that we just all passionately believe in.
We put that work in, they put the work in. And then whether it's in six months or six years, they break and you realize why you did the hard work when you weren't having success. It's for moments like these.
---
When can we expect the debut album?
What I know is that Dove is in the driver's seat when it comes to the music and the releases. I know that it's one of her biggest dreams, to release that debut album. And I know what you're gonna get is unapologetically honest songwriting from her.
---
What do you think are the important skill sets and character traits that a manager needs?
I would definitely say patience, honesty and perseverance.
You know, one of the things that this job comes with is giving lots of bad news and dealing with lots of things that don't go right. And I always find that being straightforward and honest, not skirting around the issue, always yields the best results – and an understanding artist.
"I recommend you always get three or four solutions to every problem before telling the artist what the problem is."
I also recommend you always get three or four solutions to every problem before telling the artist what the problem is. You're not just going to them with the problem, you're going to them with the problem and several solutions; that always seems to work well.
---
What have been the biggest changes in the industry in your time as a manager?
It's funny, because I'm both a manager and a label boss, and when Doug Morris offered me this joint venture, I didn't know the first thing about running a label.
The first thing I said was, Of course I would love to start a label at Sony, but if I do, I'm gonna run it like a manager. He asked me what I meant. I said, It just means that if we sign an artist, I'm going to worry about all aspects of their career, not just recorded music revenue. And that's been the mantra for our label ever since.
All the artists that are signed to our label, their managers treat us not so much like a label and more like co-managers, because we want to be there every step of the way; whatever they need, we want to help, because we all wish for the greater good of the artists.
And the reason I'm telling this story is because now the whole industry has shifted that way; everybody is sort of working on everything. And many of us have taken on a lot more responsibly. That is not to say that the labels are doing less, it's more to say that everyone needs to help with everything.
---
What is your view on the trend of songwriters to sell their catalogs, and is that an opportunity that has come your way in association with Drew and Alex?
Like anything else, it's a personal choice that each individual songwriter makes based on their own unique situation.
It's a trend in the past few years because, as you know, the multiples buyers are willing to pay have been higher than ever before. Some writers may personally need a cash infusion and want to capitalize on the opportunity in front of them.
Some writers may think that their best songwriting years are ahead of them and they can always write more songs that will do well. Some writers may think they can use the money more wisely and invest it in a way that can make a greater return than the publishing royalties.
We did sell a portion of their catalog to Hipgnosis in 2019, and I will say Hipgnosis and the team there have been an incredibly accommodating and collaborative steward of those copyrights.
---
What's the biggest change you've noticed in how you break an artist – in terms of the tools, the platforms and the important gatekeepers, if there are any?
The tools that we use for breaking artists are always changing and evolving. What worked 10, eight six, four years ago wouldn't work now. I know what you're getting me to say, and yes, TikTok is the most important platform for cultivating a fanbase and thus breaking artists at this moment in time. I can't say that it will be tomorrow, but it is today.
It's a very powerful tool, and I love it because I can visibly monitor a fanbase being built and fostered on the platform in a way that no other platform has been able to do before.
So, it's very powerful, it's very exciting, we love using it, we work it differently for every artist, and it's part of our day right now. Maybe that will soon be the case for NFTs, Web3 and the metaverse. It's always evolving.
---
What's the one change you would make to the industry?
If I could change one thing it would be that songwriters would be treated more fairly.
---
Do you see that happening?
I do, but I think it's gonna take a long, long time, just because of the resistance around old laws, but I think it will get better
---
Finally, what's the most important piece of advice you would give to a young manager just starting out?
The one piece of advice I would give is: work 24-hour days, but only because you love it.
---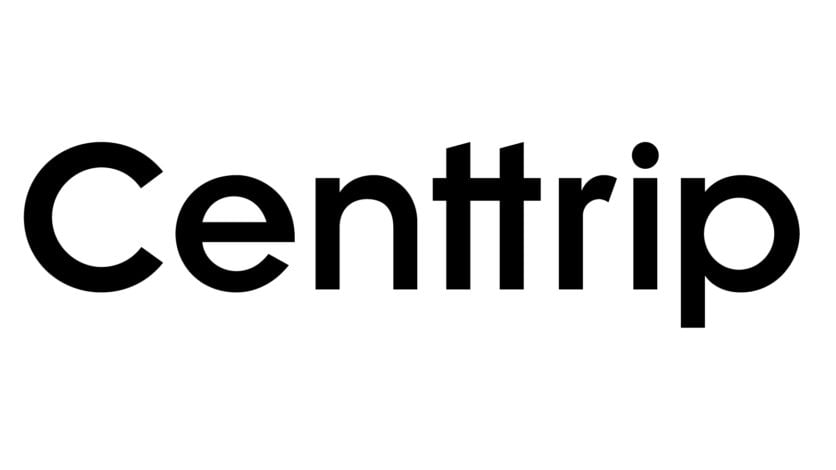 A specialist in intelligent treasury, payments and foreign exchange, Centtrip works with over 500 global artists helping them and their crew maximise their income and reduce touring costs with its award-winning multi-currency card and market-leading exchange rates. Centtrip also offers record labels, promoters, collection societies and publishers a more cost-effective way to send payments across the globe.Music Business Worldwide