Each week, The MBW Review gives our take on some of the biggest news stories of the previous seven days. This time, we break some major news about artists backing an industry anti-DMCA campaign – as well as exploring other tactics to tackle Google's treatment of the music biz. The MBW Review is supported by FUGA.
---
UPDATE: Subsequent to MBW publishing the below, Billboard has revealed that the likes of Taylor Swift, Vince Gill, Carole King and the Kings Of Leon have also co-signed the new petition, which carries the signatures of over 180 songwriters and artists, and is due to appear in influential Washington DC magazines this week.
---
If YouTube thought protests by artists over its payments to musicians had passed, it was mistaken.
Rock solid MBW sources working in the US media have told us that a raft of superstars have signed a draft petition – soon to enter the public domain – against key elements of the Digital Millennium Copyright Act (DMCA).
Their names include Lady Gaga, Sir Paul McCartney, Ryan Adams, Cher, Sir Elton John, Jack White, Fall Out Boy, Yoko Ono Lennon, Bette Midler, Queens Of the Stone Age, Pink, Maroon 5, Mark Ronson, Pusha-T, Sade, Gwen Stefani, Sting, Beck, Ne-Yo and Trent Reznor.

The new letter, we're told, is directly addressed to the US Congress and asks lawmakers to "please protect" future artists and songwriters by enacting "sensible reform" of the DMCA – ie. a closing of the safe harbor loopholes which prevent YouTube from being held liable for copyright infringement taking place on its platform.
It adds that the current version of the YouTube-shielding law "is broken", "simply doesn't work" and has allowed tech companies to generate "huge profits" while the earnings of artists and songwriters "has plummeted"
Other artist under-signers include those who previously inked an anti-DMCA letter to the US Copyright Office, such as Elvis Costello, Jon Bon Jovi, Rod Stewart, Lionel Richie, Steven Tyler, Christina Aguilera and John Mayer.
Now, the big guns have well and truly been brought out.
But is this the really the best strategy to ensure Google fixes its treatment of the musicians?
---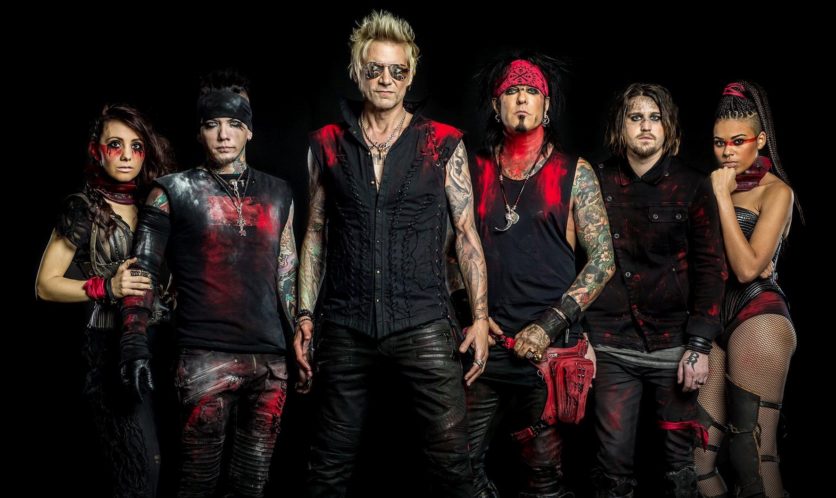 You may have noticed that there's been a one man – or rather, one band – crusade against YouTube going down this week.
Sixx:A.M, including founding member Nikki Sixx, wrote such an on-the-nose open letter to Google's Larry Page on Monday that YouTube responded almost immediately.
The band claimed that a meeting was recently held between independent music biz reps and YouTube content boss Robert Kyncl – at which Kyncl apparently "asked [artists] to help pause [their YouTube] protest in return for action".
"No action has been taken, meetings have been postponed, emails remain unanswered," boomed Sixx:A.M, before announcing they would be kicking up their own revolt once again – while directly beseeching Google boss Larry Page to intervene.
"We are now appealing to you Mr. Page, as a saxophone player who ironically credits his love of music as the inspiration behind the success of the world's most valuable company, to step up," Sixx:A.M continued.
"The voices of the artists are being heard."

YouTube statement
"As the man who coined the slogans, 'Don't Be Evil' and 'Do The Right Thing,' we want you take your own advice before irreparable damage is done to the future of artists around the world."
YouTube quickly fired back a statement via MBW.  Some predictable hallmarks of the company's arguments were included – such as the fact it feels comparing YouTube's per-stream payouts to Spotify's is "apple and oranges".
But there was also something new; something telling.
"The voices of the artists are being heard, and we're working through details with the labels and independent music organisations who directly manage the deals with us," said YouTube.
If it's presumptive to suggest that YouTube was rattled by Sixx:A.M's letter, it's at least safe to say it was spurred into action.
Turns out Google doesn't enjoy being made to look like it's slapping artists in the face. Who does.
---

Interestingly, Sixx:A.M's letter didn't once mention Congress.
Unlike Sir Paul and Lady Gaga's new petition, it was not addressed to legislators, but to Google itself.
Rather than calling for complex DMCA amendments, Sixx:A.M wanted simple decency.
This was a direct, public appeal to Google – to both its brand and its boss – not to quash the aspirations of young musicians.
"What if this letter had come from taylor swift?"
Sixx:AM are a heavy rock band with a diehard fanbase. Nikki Sixx also has an audience of millions via his syndicated rock radio shows on iHeart.
However, they are by no means mainstream pop darlings.
Makes you think.
What if this letter had come from Taylor Swift?
---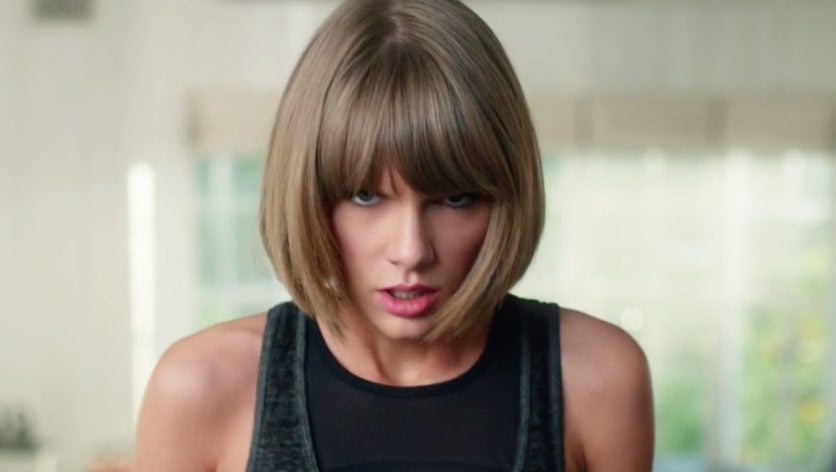 When Swift penned her own fateful open missive to Apple last summer, she toppled a behemoth.
In reality, a weight of secret industry negotiations – led by Merlin, Beggars Group and more – set the conditions for her hammer blow.
Yet it was Taylor Swift who finally forced Apple into action.
Studying the ammunition with which she did so is important. Especially now – as the music biz sets out its stall against another tech giant's apparent dastardliness.
Swift's letter was dynamite because of two vital factors: her legions of young fans around the globe, and her eloquence in questioning Apple's brand values in public.
"We don't ask you for free iPhones. Please don't ask us to provide you with our music for no compensation," went her memorable kiss-off.
Apple was left dazed on the canvas.
Swift was very careful not to be combative, but rather to paint her disbelief at the uncharacteristic – and redeemable – greed by a company she previously considered an unimpeachable partner.
She cleverly castigated Apple Music's refusal to pay free trial royalties as "shocking, disappointing, and completely unlike this historically progressive and generous company".
Swift was deploying a tool far more powerful than anger, bombast or, yes, legislative lobbying.
She was using shame.
---

Wall Street might be awash with piggishness, but it sure hates shame.
Apple, the richest company on the planet (depending on the day) has been built upon an obelisk of corporate perfection over 40 years; the plinth for its almighty $534bn market cap value today.
Apple's stuff just works, goes the edict, and it always treat its customers fantastically. No penny-pinching, no discounts – a premium experience for people willing to pay a premium.
Swift's letter threatened to put a sizeable crack in this crucial reputation.
"Taylor swift's letter threatened to put a sizable crack in Apple's reputation."
Investors own Apple, and the last thing they want to see is their market cap worn down by the polite yet globally amplified gripes of a nation's musical sweetheart.
Apple relented in record time.
Taylor Swift is now the honeybunch of three Apple Music advertising campaigns.
Nothing to see here.
---
Whether Swift's complaint could have tangibly damaged Apple's bottom line actually seems less likely to me than if she'd fired off a similar anti-love letter to Google.
Like most publicly traded US businesses, Alphabet (Google's parent, so kind of YouTube's grandparent) reveals its scary corporate 'risk factors' in financial updates with the SEC.
One of these risk factors centres around "increased regulatory scrutiny that may negatively impact our business".
The music industry's current DMCA/safe harbour fight hits the bullseye of this threat – and it's certainly a worthwhile mission to pursue.
But there are other risk factors at Google, too. And two of them really stand out:
"Many of our advertisers… digital publishers, and content partners can terminate their contracts with us at any time."
"Our business depends on a strong brand… failing to maintain and enhance [it] would hurt our ability to expand our base of users, advertisers and other partners."
---

It strikes me that music is perhaps the one business most ideally suited to tearing into these vulnerabilities.
Artists, especially those at the top of the commercial food chain, collectively improve the lives of billions of people every day.
Using the likes of Paul McCartney to enact legislative change in the US is an understandable tactic: I'm sure even the hardest-hearted Congress rep goes a little gooey when a Beatle asks a favour.
Yet with all that influence and adoration at their fingertips, perhaps the smartest way for artists to manifest their ire over YouTube lies elsewhere.
Taylor Swift gently used her status to personally embarrass Apple as the world watched on.
Apple's investors know who Taylor Swift is, they know the value of Apple's pristine brand – and they know a toxic relationship between the two is bad for business.
Google's beaming brand lies at the heart of its own gigantic success – and its own $488bn market cap.
This week, it promised us that the "voices of artists are being heard".
If the world's biggest musicians think YouTube should be ashamed of itself, perhaps it's time they said so.
---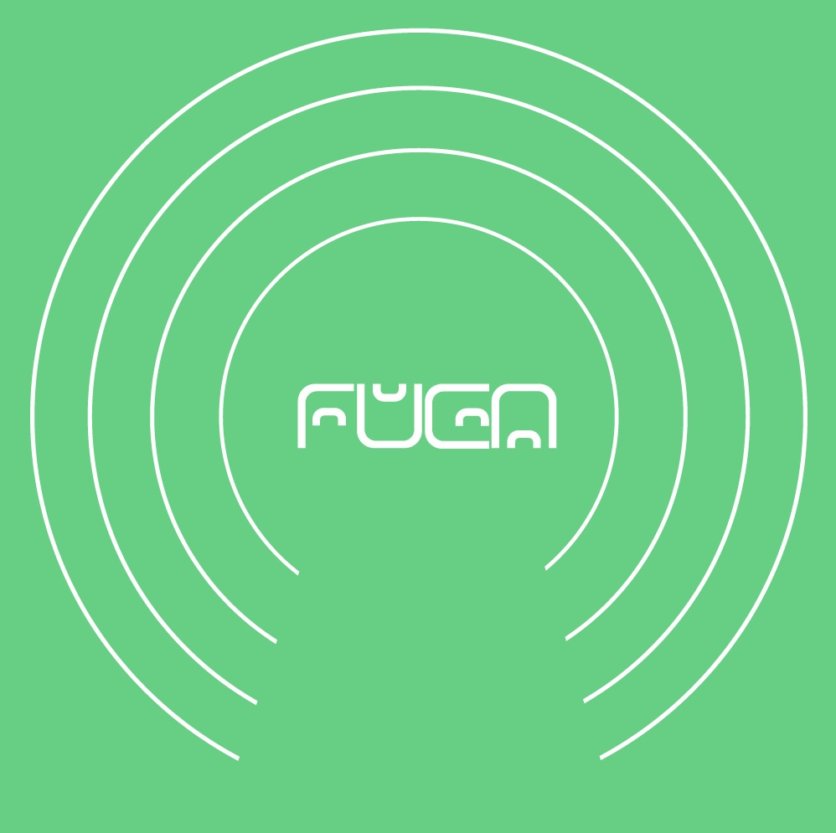 The MBW Review is supported by FUGA, the high-end technology partner for content owners and distributors. FUGA is the number one choice for some of the largest labels, management companies and distributors worldwide. With a broad array of services, its adaptable and flexible platform has been built, in conjunction with leading music partners, to provide seamless integration and meet rapidly evolving industry requirements. Learn more at www.fuga.comMusic Business Worldwide