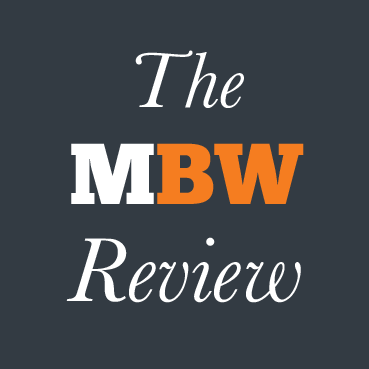 The MBW Review is where we aim our microscope towards some of the music biz's biggest recent goings-on. This time, we ponder what's behind Warner Music Group's surprise acquisition of IMGN Media. The MBW Review is supported by Instrumental.
---
On the surface of it, one of the biggest music industry acquisitions of the year has nothing to do with music.
Warner Music Group announced its acquisition of IMGN Media on Friday (August 14), a company best known for making memes and viral videos for Instagram, Snapchat and TikTok.
The price of the buyout? Sources close to the deal tell MBW it was in the region of $85m.
To put the magnitude of that sum into context, it's around the same amount as Beggars Group, home of XL Recordings, 4AD, Matador and Rough Trade, generated in revenues across the 12 months of 2019.
This deal won't put a huge dent in Warner's ongoing spending power; WMG had cash / cash equivalents of $532m sitting in the bank at the close of June.
But it's a significant bet for WMG, which could have easily spent a similar amount buying a prized artist or writer catalog – something which would instantly add to its market share, and valuation.
Why, then, has Warner splashed such a sizable sum on IMGN, a company which owns no music rights and, to the layperson, appears to spends its days mucking about on social media?
---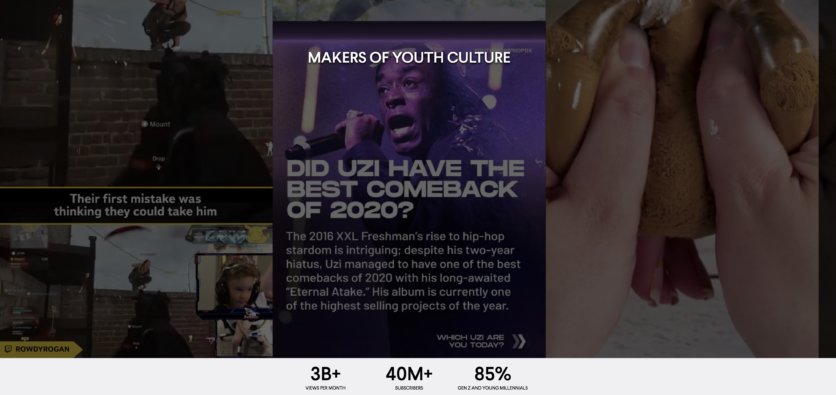 ---
As we noted on Friday, a big reason for WMG's buyout of IMGN (and for its buyout of UPROXX two years ago) is about data watching, and better understanding the habits and predilections of teenage audiences.
According to IMGN's website, the firm's channels currently share over 40 million subscribers / followers, and are viewed more than 3 billion times every month.
Eighty five percent of this audience, says IMGN, are "Gen Z and young millennials".
IMGN used to go by the name Comedy.com. It rebranded in 2017 to represent a diversification beyond humor-based content, though much of its output is still designed to get a laugh.
That's certainly true of its most popular channel, Daquan, which has over 15m followers on Instagram.
A cursory glance at Daquan's Insta page today presents a raft of youth pop culture references that are tellingly of-the-now: Pop Smoke, Drake, Grand Theft Auto, Lil Uzi Vert and Fortnite all get a mention (as, no doubt, does a bunch of other stuff this writer is too close to Boomer Town to appreciate).
As Brand Storytelling observed last year: "[IMGN's] editorial playbook solves one of the most painful challenges for today's brands and publishers, the traditional friction between content and audience. IMGN brands speak 'natively' to their young audiences, in the same way those audiences speak to their friends."
That "native" understanding of youth audiences has not only proven to be highly popular, but also highly lucrative. Because, despite appearances, IMGN isn't just mucking about on social media, at all; it's a profitable company, whose annual gross revenues more than quadrupled in 2018.
One key source of income for IMGN? Being commissioned to run social media campaigns for major entertainment corporations like Microsoft, Electronic Arts and Netflix.
For Netflix, it plugged Chris Rock stand-up special Tamborine in the run up to its released on Valentines Day two years ago; IMGN's campaign was seen over 16 million times across just five social media posts.
---
IMGN founder Barak Shragai argues that, although much of his firm's content might seem flippant, it wouldn't work without rigorous editorial standards, nor a razor-sharp understanding of its audience.
"We take our editorial roles very seriously and have deep respect for the audiences we engage with," he said in 2019. "Storytelling is what we do – but it has to be done right. Three key rules we follow to achieve success: must be relevant (synched with the current conversation); must be relatable (wrapped up in a message that matters); and must be to-the-point (editorial and design that is deliberate and grabs attention)."
For Warner Music Group, bringing IMGN 'in house' promises to help level-up its entire organization's ability to speak to (and be noticed by) young people on social media.
Warner knows the power of IMGN's abilities, because WMG itself was a (clearly chuffed) client of the firm before takeover talks began.
"Brands need to be willing to trade in the Gen Z currency of next gen content, much of which they don't understand. that's our job at IMGN – to maximize every brand's social potential."

Barak Shragai, IMGN Media (speaking last year)
IMGN's ability to attract Gen Z's attention has impressed multi-billion-dollar platforms, too: according to TechCrunch, Snapchat owner Snap Inc considered an IMGN acquisition "for about $180 million" not so long ago, while TikTok also took a look for "a price tag of around $150 million".
(TechCrunch believes the Warner deal for IMGN "was done for just under $100 million"; as mentioned, MBW's sources say it was closer to $85 million, but we understand there is an additional earn-out amount on offer as a component of the deal. The true figure will hopefully be revealed in WMG's next quarterly earnings filing, due with the SEC later this year.)
Barak Shragai explains of IMGN's commercial clients: "Brands have to be willing to take risks, have a conversation and not take themselves too seriously. They also need to be willing to trade in the Gen Z currency of next gen content, much of which they don't understand. That's our job at IMGN – to maximize every brand's social potential."
Under WMG's ownership, IMGN remains completely free to continue to work with these third-party partners. This creates a new revenue stream for WMG itself, instantly helping to offset the ≈$85m punt the major has taken on buying Shragai's company.
One prediction, however: don't expect IMGN to be running too many campaigns for Universal and Sony artists anytime soon.
---
Another key advantage for Warner in owning a company whose social media channels have real cut-through amongst Gen Z? It reduces WMG's potential reliance on individual influencers to plug their artists' music.
The biggest TikTok influencer in the world right now is Charli D'amelio, with 79.5m followers. Her commercial partnership deals are represented by three names familiar to music industry circles: Greg Goodfried, Ali Berman and Dave Klein at United Talent Agency.
D'amelio and other top TikTok influencers have a proven history of flinging hitherto unknown tracks towards the top of global streaming charts, simply by featuring them in their TikTok videos.
Unsurprisingly, according to reports, these influencers are now charging "escalating" fees for this service – with dozens of emails landing with D'amelio each day from record labels and artists keen to pay whatever it takes.
It's a crowded game, and an expensive one.
"IMGN has the power to unleash the exact sort of 'firestarter' social media promotion often required to propel tracks to Platinum status in the modern era."
Warner has been very careful to avoid any suggestion that it will be enlisting IMGN to promote its labels' artists in the wake of the acquisition.
This is wise; doing so would conjure images of the clumsy music corporate killing the golden goose, tainting IMGN's Gen Z credentials by pumping each and every priority release through its channels.
Yet if Warner is smart – if it can resist this temptation, and focus solely on connecting IMGN with a handful of artist signings that resonate with youth culture – it could result in successes all round.
With 3 billion impressions landing on its channels each month, IMGN has the power to unleash the exact sort of 'firestarter' social media buzz often required to propel tracks to Platinum status in the modern era.
How can New York-based IMGN command such a vast audience, while also maintaining an authentic relationship with a famously fickle teenage base?
"If you come to IMGN's office, it looks like [we hired] a college classroom," Barak Shragai explained to DigiDay last year. "They are the [same] people who are fans of this category."
That classroom may soon be schooling Warner's labels on how to reach Gen Z – and how to stay in their thoughts.
---

The MBW Review is supported by Instrumental, which powers online scouting for A&R and talent teams within the music industry. Their leading scouting platform applies AI processes to Spotify and social data to unearth the fastest growing artists and tracks each day. Get in touch with the Instrumental team to find out how they can help power your scouting efforts. Music Business Worldwide