The music industry isn't short of trade bodies.
But, as the largest representative of artist managers in the world, the UK's Music Managers Forum is one of the few that has a direct interest in every other sector of the business.
From some of the most famous names in management – such as Ian McAndrew, Adam Tudhope and Brian Message – to hungry entrepreneurs just starting out, the MMF brings together the executives that help drive the careers of artists – a role that's becoming more complicated every day.
For that reason, the MMF has weighed in on a diverse range of issues affecting the music ecosystem, including streaming royalty splits, day-and-date release strategies, secondary ticketing and transparency across DSPs, labels and beyond.
With long-serving CEO Jon Webster stepping into a presidential role at the start of the year, Annabella Coldrick has taken the MMF wheel.
"Managers are having to do a lot more by way of investing in their artists."

Annabella Coldrick
Coldrick moved to the MMF from her role at the Design Council, where she was heavily involved in helping shape the Government's policy on the creative industries.
Her career has also seen her take on advocacy in Brussels, plus government communications and public affairs roles at major organisations such as Cadbury and Which?.
MBW sat down with Coldrick to get her take on the MMF's objectives – and some of the major challenges facing artist managers in 2016…
---

You have experience of lobbying on a European level. Is that somewhere the MMF is looking to have more influence?
Yes it is and Brussels is where I started my career. I think, whatever the outcome of the EU referendum, Brussels will continue to be a hugely important market.
We will still need to engage and it will be important in terms of the Digital Single Market and issues around copyright reform, but also relating to all kinds of issues from consumer protection, secondary ticketing, fairness, transparency and so on.
The MMF's other priority moving forward is around advocacy. Last year we produced Dissecting The Digital Dollar (DDD) Part 1
Since then we've spent the first five months of this year holding roundtables looking at the issues raised in that report, not just with managers but also labels, publishers, creators, lawyers and accountants.
We've spoken to more than 150 people, so that's been a real priority and will continue to be as we start thinking about Part 2 and what follows on from there.
---
What do you think are the major practical challenges facing managers at the moment?
There's an increased challenge when it comes to access to finance for artists and managers, which I hope will get better, but the recorded side of the industry is struggling dramatically and therefore advances have become more difficult to obtain.
That means managers have to do a lot more by way of investing in an artist. There are things we can look at doing to help managers with that.
There's also the fragmentation of income streams and the number of routes to market that managers have now.
"You could say managers are more empowered these days – but only if they have the tools to exploit that."
The number of digital retailers there are and how you have to have specific strategies around how you engage with each of them means that it is a more complex world for managers now than it was 15-20 years ago.
You could say managers are more empowered these days but, at the same time, only if they have the tools and the knowledge to exploit that. Particularly when you're starting out, you probably don't have that big a team, if anyone at all.
---

The MMF's position on one key area of streaming is clear: you're not just advocates of On Air/On Sale but On Air/On Streaming…
There will be managers who feel differently, and they want to do the best thing for their artist's career, but in general we do feel that the aim is to get your music listened to by your fans.
The internet offers more opportunities in terms of access to music and our concern with windowing has been, particularly for artists who are just building their careers, there will be a certain number of fans who may use piracy if your music isn't there, or you may just end up losing them altogether as they try and follow around the different streaming services.
So it's great that the industry is growing again and streaming has helped drive that. We need to be supporting that growth and part of that is enabling fans to listen to your music legally in as many places as possible.
---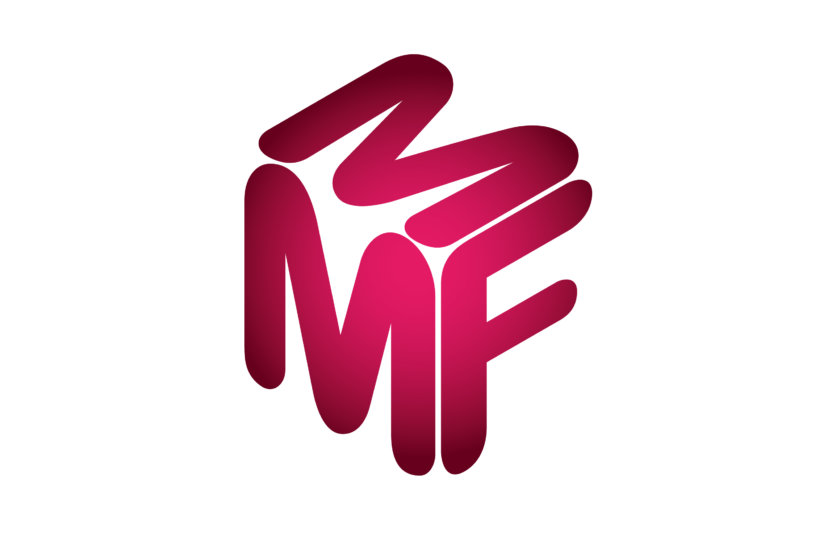 When it comes to establishing the MMF's stance on an issue like that, what informs it?
It's an issue we have discussed with our board; we have fortnightly meetings which are open for managers to come along to and lots of our managers are very active and attend very regularly.
We've been holding all of these round table discussions with our members and clearly when you've got 500 members there will be different views, but in general the view has been that we want to encourage fans to be able to find music and streaming is a great way of doing that.
---
The issue around the revenue from streaming equity is a hot topic. Universal never did follow the other two majors and publicly say it would pass that income back to its artists…
We feel really strongly that when artists' catalogue is traded for equity, artists should share value in that. We are always supportive where rights-holders do that in a transparent way.
We still think that there are questions around, when that equity is realised, how it will be paid out.
Is it just artists that are contracted to the label at the time when the shares are sold? How will it be distributed?
There are a lot of questions there and all of it comes down to the issue of transparency.
---

YouTube has found itself in the cross-hairs on a number of occasions when it comes to adequate remuneration for artists. What's your stance on that?
We are supportive, along with the rest of the industry, of seeing fair value returned to artists from the use of their music.
There is a lot of talk about the value gap and the value chain. But it's not just about the gap between streaming services – YouTube or another service – and the rights-holders, it's how that value flows down through the chain to the artists and creators. We are concerned about both.
The case of YouTube is interesting. There are many artists who have grown up with YouTube and see it as really valuable channel to market but that's not to say they don't want to see more value coming through.
"There are many artists who have grown up with youtube and see it as a really valuable channel… but that's not to say they don't want to see more value."
Some of that will come with volume and the value that attracts in terms of ad revenue over other platforms.
What we try to do, as well as be involved in the industry debate, is make sure that our managers understand how YouTube operates and how can they get the most value out of it. We provide education on how they can they build it into their strategy if they wish to.
---
When it comes to entities like Google and YouTube – such massively powerful organisations  – how can you even hope to challenge or influence a company like that if it doesn't want to play ball? Are you hoping that they will be brought more into the fold?
Yeah I think so. We have direct dialogue with YouTube in the same way we do with Spotify, the major labels and so on.
We have open and honest dialogue with all of the organisations we work with and talk to them about what we think they are doing really well and where we think managers may have issues.
"It's not just about the value gap – it's about the entire value chain."
With all the parties we deal with across the industry we do feel there is more progress, but we would always like to see more transparency both from the DSPs and the labels – as we said, it's not just about the value gap, it's about the entire value chain and that's where artists are coming from.
The pressure is on at the moment as all the negotiations are coming up, so it is an interesting time.
---

Google themselves are actually an MMF associate. Does that not compromise your position?
Some people point out that the MMF receives money from Google, and we do. We also have received money from the three major labels and our other associates.
Actually, I think it would seem strange if we didn't work with one of the most predominant music services in the world.
But what I would like to be clear about is that none our associates determine our policy. You can see that's the case by the way we've called out and challenged our associate partners in the past where we have felt there is a need to do so in the interest of the management community. We will negotiate in the same way every time. Often the best way to solve an issue is through dialogue, directly.
"Some people point out that the MMF receives money from google, and we do. We have also received money from the three major labels and our other associates."
I think over the length of our associates programme we've had over 70 companies. That's not to say we work with anybody – we work with companies where there is a mutually beneficial interest in working together for both them and managers.
In the case of Google specifically, it's worth pointing out that all three of the major labels and many indies will also have working relationships with the company. When it comes to Google Play, it was even a sponsor of the BRITs this year!
---
What is an MMF associate and what's the benefit of becoming one?
We've got an associate programme – we work with a number of companies from across the industry: the three major labels, Beggars have just agreed to join us, we've got Google, Spotify, Pledge Music, BMI… a huge number of companies.
Working closely with our co-chairs Diane Wagg and Stephen Budd, I want to to grow that further and make sure we are working with a range of companies across the breadth of the industry where there's a value both to those companies and our own managers.
"I want to make sure we are working with a range of companies across the breadth of the industry."
Predominantly, [the benefit to associates] is the ability to support the growth of a strong, independent and informed management community. We have a code of practice that is published on our website that all our members sign up to, so it's supporting that ethos.
We also engage with associates for our education programmes. We are doing an interesting event with BT Sport, for example, where we are going to be doing a whole day session on broadcasting, and how, as a manager, you navigate the world of broadcast.
It's a way of supporting the MMF and helping nurture professional management.
---
What were your first impressions of the MMF when you joined and how is it progressing as an organisation?
We've got about 500 members now, ranging from really experienced managers who have been in the industry for a long time like Paul Crockford, Jackie Davidson, Tim Clark and Carol Crabtree, through to people who are just starting out.
I emailed them all when I first started and I was pleased with how positive everyone was about the MMF and what we do.
I've worked with a lot of trade associations where the members are quite jaded about the association but there was a real strength and support for the education programmes we run such as our induction courses, evening courses and seminars.
There are some things that managers can't or don't wish to raise individually but can collectively. So there's a huge volume of support for us at MMF, a desire for us to do more.
I think people feel this is a great organisation, the question is how do you continue to grow it, make it more representative? How do you bring more managers into the fold, understanding the value of the collective voice? Our membership is growing, so we are doing some of that successfully.
---
When it comes to asking questions and lobbying labels, or any other parts of the industry, how equipped is the MMF to create change?
We have direct dialogues with ALL parts of the industry and we put forward items for discussion at UK Music that are hard for the industry to agree on or even discuss. But that's what Dissecting the Digital Dollar is about.
"It's our job to applaud progress as it happens and ask the questions where it's not."
I do think there is progress. It's our job to applaud that progress as it happens and ask the questions where it's not. In general we feel optimistic but it's our role to keep up that pressure.
---
Tell us a bit about how you operate in the US…
We work with management trade bodies worldwide, sharing information and best practices, both directly and through the IMMF, which is the International Music Managers Forum.
For the last few years we have been running a series of events for members that belong to global businesses. Of our 500 member in the UK, all of them operate globally as soon as they release music – some have offices Europe, Australia and America.
It's a global industry – witness the participation at The Great Escape and CMW etc – and it's very much in our interest to have that worldwide engagement, so we have been running events at SXSW and in between the Coachella weekends as well as having various roundtables and dialogues with the management community in the US.
What is very clear is that it's in the interest of the whole industry that there is that global dialogue – you can't constrain it just to the UK.Music Business Worldwide