Universal Music Group's full-year revenue fell 6.7% in 2014 to €4.56bn, as its recorded music division's sales dropped 7.6% to €3.69bn.
UMG's declines were less dramatic at constant currency and 'constant perimeter' – which excludes the impact of UMG effectively operating Parlophone Label Group in 2013 before it was sold to Warner.
Seen through this lens, UMG's full-year revenue fell 3.8% and its recorded music income declined by 4.4%.  At constant currency alone (ie. factoring back in PLG revenues from 2013), UMG's revenues fell 5.6%.
Physical music income was down 12.2% to €1.42bn at constant currency/perimeter, while digital sales – including streaming – were flat on this basis, edging down 0.4% to €1.64bn.
However, digital sales were down 2.8% on a constant currency basis alone.
The company primarily blamed the slowdown in its digital sales – with streaming not quite offsetting download declines – for its overall revenue falls.
It said its physical music sales declines were in line with industry trends.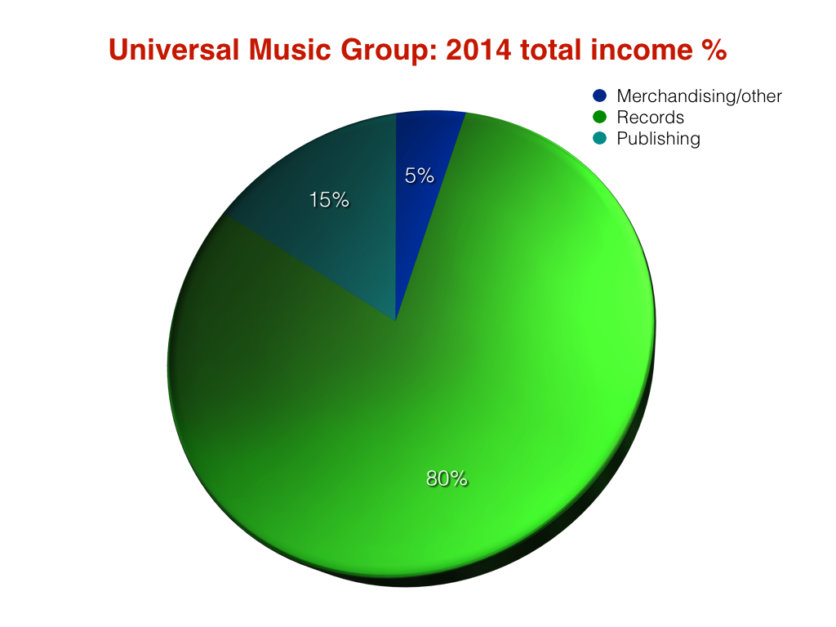 Revenue from the company's publishing company, Universal Music Publishing Group, grew 2.8% – or 4.2% at constant currency/perimeter – to €673m. Universal said this was "partially due to improvements in digital, performance and print revenues".
Income from sync licensing/public performance royalties and other areas was up 6% to €635m, while revenue from merchandising (and other areas) fell 15% to €232m.
Sales from recorded music made up 80% of UMG's total income over the 12 months.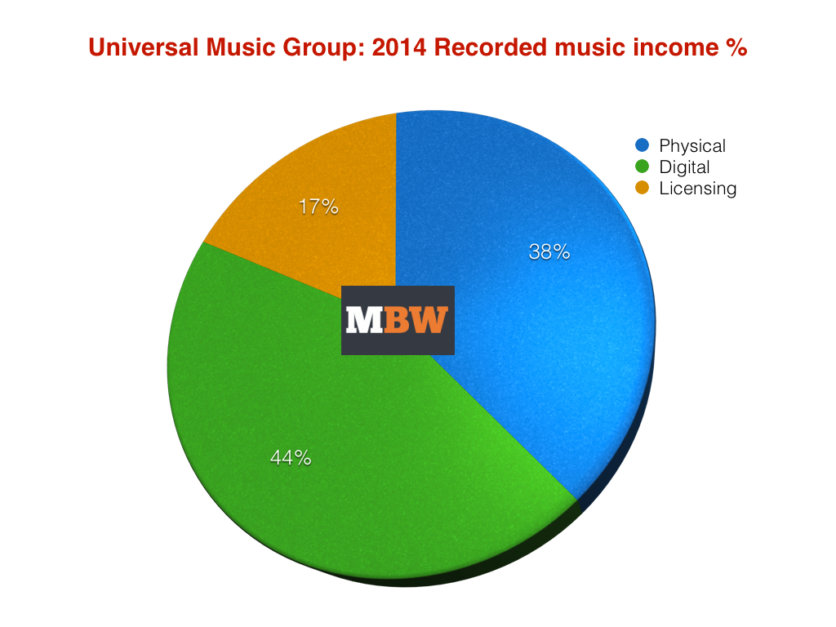 Europe was the biggest driver of revenues for the business, overtaking North America. In 2014, the EU contributed 41% of UMG's income, with North America on 39%. In 2013, the EU was on 39% with North America contributing 40%.
UMG's EBITDA was up 10.7% (or 20.2% at constant currency/perimeter) to €565m in the year. As a subsidiary of Vivendi, UMG does not reveal its net profit/loss.
Vivendi's overall revenues stood at €10.1 billion, down 1.6% compared to €10.25 billion in 2013.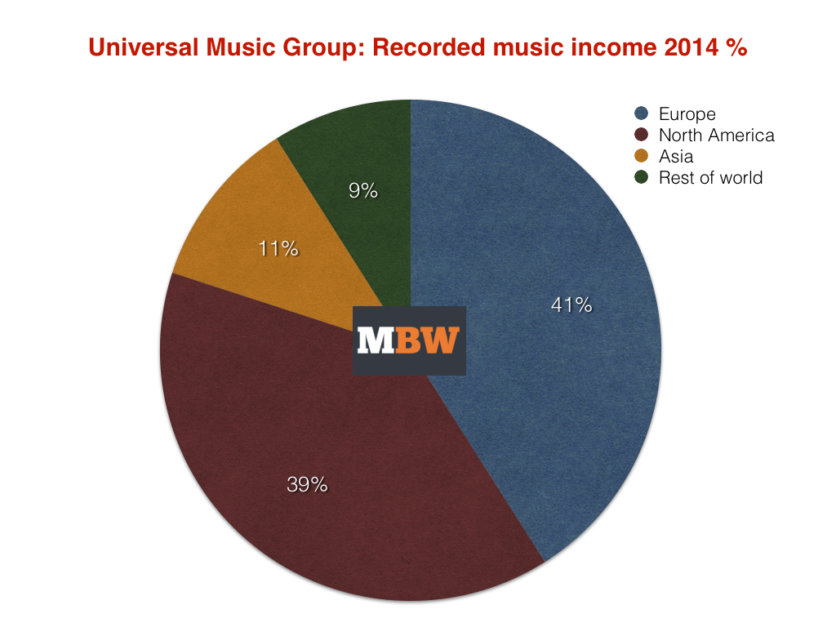 Music Business Worldwide