MBW's World's Greatest Songwriters series celebrates the pop composers behind the globe's biggest hits. This time, we talk to Toby Gad – the Kobalt-signed, Los Angeles-based writer of global chart smashes for Beyoncé, John Legend, Fergie and Demi Lovato, amongst others. World's Greatest Songwriters is supported by AMRA – the global digital music collection society which strives to maximize value for songwriters and publishers in the digital age.
---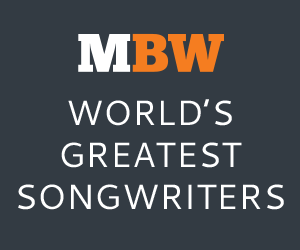 This is a new one on MBW. Our interview with songwriter Toby Gad has been brought forward because he didn't go surfing today.
To be clear, that's 'brought forward' (not pushed back). And to re-state, that's because he 'didn't go surfing today'.
Intriguing. And it turns out this (very welcome) rescheduling foreshadows a tale of a turning point in Gad's life.
What it doesn't do, however, is give a fair indication of who Gad is – certainly not who he was.
This is no Californian native who grew up soaking up the harmonies of the Beach Boys with soft sand beneath bare feet. This is a man from Munich, Germany, who grew up listening to Dixieland jazz as performed by his parents' group, The Jazz Kids.
There were no baggies or Huarache sandals in deepest Bavaria (although, okay, there may have been the odd bushy bushy blonde hairdo). In its own way, however, as now-L.A-based Gad recalls, it was quite the hothouse.
"My father plays the clarinet and the saxophone and my mom plays the piano. Ever since we were little, they did one or two shows every week in jazz clubs. They rehearsed in our living room and after they finished, my brother [Jens] and me, we took over the instruments and played around.
"When my parents went on stage, we went through the audience and collected money… a good early income stream."
"They had maybe only 15 songs that they ever played, and I would guess I already knew all 15 when I was in my mom's womb. So I think early on I had the urge to change things up and hear something new.
"When we were five or six years old, my brother and me started writing our own songs. They were rock and roll songs and we put our own little set together.
"Eventually, in the intermissions of our parents' jazz band gigs, we would set up and do our little sets. And then when my parents went back on stage, we went through the audience and collected money. And that was it, a good early income stream."
---
A strong start, no doubt, and showing good signs of hustle, but still a big leap to New York, to L.A, to the charts, and to writing with, amongst hundreds of others, Beyoncé, John Legend and Madonna.
And then to finding a different way to approach and combine life and work. A way that includes, most days, surfing. But not today, which is why, slightly ahead of schedule, MBW begins by asking Gad about how he transformed pre-teenage half-time entertainment into a life-long career, and hears about how that big break came via a project that will always be remembered as something far less wholesome than being a springboard for an ambitious young songwriter…
---
Given your background, and your early exposure to the fact that you could make money from music, was it inevitable that you would end up in the business?
I think it was inevitable. But, when I was 19 years old, I finished school and I did half a year of a graphic design studies. At the same time we [Gad and his brother] pitched three of our songs to Frank Farian [German songwriter, producer and 'secret singer' behind Boney M and Milli Vanilli]. He loved the songs and it then all went very fast.
We recorded the songs and a week later the record [Milli Vanilli's debut album, known as All Or Nothing in Europe, Girl You Know It's True in the US] was out in the stores and No. 1 everywhere.
---
How do you feel about that project as a whole, given the controversy that later engulfed it [the group were forced to hand back a Grammy when it was revealed that neither of the 'singers' appeared on any of their records]?
Well, we never met the guys. We knew Frank, he took our three songs and we did the instrumental track, and then he said they didn't want anyone around in the studio when they do vocals. So we didn't get to meet them. And now we know why!
"we didn't get to meet Milli Vanilli. And now we know why!"
We worked for a couple more years with Frank, he also gave my brother and me an artist deal, and we had a record out at the time. We appeared on TV, did a lot of concerts, but actually we never amounted to much as a band.
---
How and when did the songwriting take over?
The Milli Vanilli record was a very instant and global success. I travelled around the world and heard our songs everywhere on the radio. It was incredible, such a great experience, and that feeling never left me. I wanted to have that again and so I kept writing and writing.
---
And success at home in Germany was never enough? You always wanted to recapture that feeling of going global – and especially having hits in the US?
So around this time, George Clinton was a guest critic on a show in Germany and he critiqued a record by my brother and me. Afterwards, he asked us to jam with him and we played with him at one of his concerts. He then said, 'Why don't you come to America? I could help you with your career there.'
"George Clinton asked asked us to jam with him."
But I didn't get it then. I came to America 10 years later and that's the one thing I regret, that I didn't come with him; I'm sure things would have started a lot earlier.
---
You eventually moved to New York – What was that like, trying to make a living as a songwriter?
It was very hard. I had a shipping container that brought over my studio equipment and that almost got lost in a storm and arrived three weeks late. I had a tiny little room on 46th street between Fifth and Sixth [Avenue], in Manhattan, and I shared the room with a jewellery designer. So half the day I would have it, the other half of the day he would have it.
"I lived on instant soup and one bagel a day."
I had half a year where I was almost broke and lived on instant soup and one bagel a day. I put little signs on all the traffic lights saying, 'Are you a singer? Do you want to work with me?', and I went to all the open mic events, really trying to connect everywhere from ground up.
---
Did you have no contacts at all?
Well, I still had a Sony publishing deal in Germany, but the guy who signed us sent me an email that basically said, 'You will never make it in America and you're going to come home crying.'
But, actually, there was one publisher in Los Angeles, Jim Vellutato [an experienced Sony ATV exec who has now left the company, pictured inset] who did believe in me.
Jim set me up with Fergie, and we wrote Big Girls Don't Cry together in 2001. It took more than five years for it to be a hit, but that was probably the most important introduction of my career. [Big Girls Don't Cry was released in 2007 and was No. 1 and 6x Platinum in the US].
---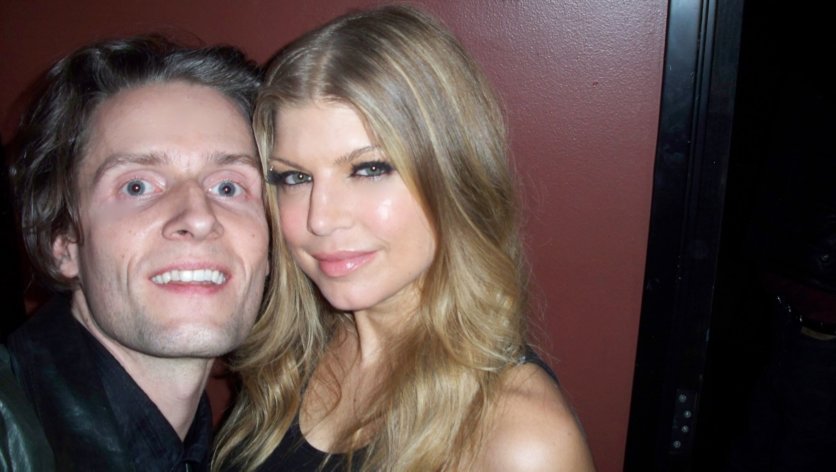 ---
That's quite a big jump for someone who was living off soup and going to open mic nights to working with Fergie…
Well at that time Fergie was struggling too. She'd just left Wild Orchid, that group fell apart [after being dropped by RCA], she hadn't yet joined The Black Eyed Peas, and she'd just come out of a drug addiction. We both just poured our hearts out.
---
Can you talk a bit about how you wrote Big Girls Don't Cry?
She came into the Sony offices in LA, they have a studio in the back, and she was in tears because she'd just broke up with her long distance boyfriend.
She still loved him and I said to her, 'Why do you break up with him if you still love him?', and she said she had to get her life together; she just came out of rehab and had to focus on herself.
I thought, wow, this is an amazing story and said, 'Why don't you just write that down?', and that was the first verse. I was playing the guitar and it just started to come together; in two to three hours we had the song finished.
---
---
Why did it take so long to become a hit?
Fergie joined The Black Eyed Peas and they made very different music. I recorded a couple of versions with other artists, which for different reasons didn't come out. So there were a lot of 'almosts' with the song.
And then, finally, after two Black Eyed Peas albums, Fergie got her shot with her solo album and she put the song on the record. It was the fourth single, it almost didn't come out, but when it did it became her biggest song and, one of my biggest songs too.
---
Did the scale of that success change things for you?
It did, a lot of doors opened up, but at the time I was so driven that I almost was a little frustrated that not everybody wanted to work with me when I had such a big No.1.
I wish I would have been more relaxed about it, and more grateful, but at the time I was too anxious to be on top of the world.
"I wish I would have been more relaxed about it, and more grateful, but at the time I was too anxious to be on top of the world."
But it did open doors, and one of them was to Beyoncé. We had spent a lot of time trying to work with her and eventually I got a few days with her.
I played her two songs I had written already, and one of them would was If I Were a Boy. Beyonce jumped up and said, 'I want to record this right now'. So I recorded If I Were A Boy with her, and that was a good hit [released 2008, No. 3 and 2x Platinum in the US].
Beyoncé is an incredible boss and an incredible master of her voice. It went fast, she recorded like six, seven takes of every part and it was perfect, just incredible.
---
---
You co-wrote the song and it had it nearly had a life before Beyoncé, is that right?
Yeah, I wrote it with a girl called BC Jean, we recorded 10 songs together. And then I played these 10 songs to everybody I knew and tried to get BC a record deal, but it seemed like no one wanted to sign her, so we decided to pitch the songs to other artists, that's why I played it to Beyoncé.
When word got out that Beyoncé recorded the song, of course, then everybody wanted to sign BC.
---
did working with Beyoncé, and writing what was a very important record for her, change the temperature of your career again?
It did, and I worked very hard. I had about 10 years after that where I did two to three sessions every day and 180 songs every year. It was relentless.
---
Did you enjoy that as much or did it start to feel like work?
There were times when it started to feel like work, yes. But then when All of Me became a big hit with John Legend [2013, No. 1 and 8x Platinum in the US], it went up again and I went from that to working on Madonna's album [Rebel Heart, 2015, Gad co-wrote eight of 14 tracks, No. 2 in the US and UK].
---
---
How did you come to work with Madonna on Rebel Heart?
Neil Jacobson, who used to work at Interscope, is a friend of mine and he asked me if I wanted to join a writing camp with Madonna. Of course! So I went to the camp, but Madonna never showed up. I spent five days in a studio without windows – and without Madonna.
Two weeks later Neil calls and says there's another writing camp with Madonna, do I want to join? I said, 'No way.' Then he called my manager and publisher and said, 'You've got to convince Toby to come, because this time Madonna will show up, I promise.'
"it's at the point when you can say 'fuck you' to someone like Madonna, then suddenly they take you seriously."
Eventually they won me over and on the first day, yep, Madonna was there and we wrote together. It was a pretty nerve-wracking first week, it can be an intimidating situation, but we hit it off at some point.
I think it's at the point when you can say 'fuck you' to someone like Madonna, then suddenly they take you seriously. We started getting along really well and we spent five weeks in the studio together.
---
You usually write with just one other person, but some labels/artists like writers to pen songs as big teams. which do you prefer?
The big team writing thing makes absolutely no sense to me.
"More than four people, I think, will spoil a song."
I like to be just with the artist, maybe three or four of us [in total] if they want to bring in someone to make some beats. But more than four people, I think, will spoil a song.
---
You mentioned All of Me by John Legend, which is probably your biggest-selling song, how did that come about?
My manager at the time, David Sonenberg, managed John Legend as well. So we sort of knew of each other, but it took John a long time before he wanted to write with me. At some point he reached out, after years and years of me trying to work with him.
All of Me was one of the three songs we wrote at that time. When John came into my studio that day, he already had the words 'all of me loves all of you', and he had the first four bars of the chorus, that's what he brought into the session.
"I approached it from writing a song to my wife and he wrote it as a love song to his fiancé."
I thought, Wow, amazing, John is finally embracing pop chord progressions! Because he was very much on the neo-soul and urban vibe and I was amazed that finally he would be into something that sounded more like pop.
I loved the idea: I approached it from writing a song to my wife and he wrote it as a love song to his fiancé, Chrissy [Teigen]. We wrote and finished the song in three hours; it was just a very honest love song.
---
you were taking on a lot of work at that point. when did you decide to slow down a bit and what prompted that?
It was five years ago. I had worked on Madonna's record and I was doing Leona Lewis's album [I Am, 2015] at more or less the same time, and I kept thinking, When are you finished? When are you ever finished?
I looked at my calendar and it was another six months of everything booked out and I thought, This is never going to end.
"I looked at my calendar and it was another six months of everything booked out and I thought, This is never going to end."
I am also one of the 3% of the population that are electrosensitive; WiFi affects me, electromagnetic radiation affects me. I had two or three episodes in my life that really hit me hard, and one of them was five years ago, when it really weighed me down. It makes your brain fog, it gets you really irritated, almost like an allergy.
I needed to take a step away from music, and I decided to just say no to everything, empty my calendar. I had half a year of no music. I learned how to surf, and just did other things; it was really good for me.
---
Now that you're back, presumably you do less and are more picky about projects. Who have you been working with lately?
I did a lot of work on Josh Groban's last album. I've worked with Jess Glynne, Calum Scott and Megan McKenna.
I'm also making a documentary about Doctor Biruté Mary Galdikas and the work she does protecting orangutangs in Borneo, that will be out next year. It's interesting, I've started a new career as a film-maker.
---
Finally, what advice would you give to a young songwriter starting out today?
Collaboration is probably the number one thing. I never wrote a song by myself and I've probably worked with 500 different writers and artists in my life.
Also, I don't do too much with any one person. I write a few songs with somebody, then I write with someone else, and someone else, and someone else. Everybody inspires you in a different way. They always bring something new to the table.
So collaborate with as many people as possible, and just be open to criticism. Play your songs to everybody, find an audience. Nowadays, with YouTube, it's easy to find an audience, and take the criticism seriously.
"Don't try to be famous, and don't try to be successful, just try to write the best song, every day."
Most of all, find your joy in the process and not in your eventual success. I'm super happy being in the studio with artists and just writing a song. Then if it becomes a hit or if it goes somewhere… listen, with many of my songs it's taken five, six years before a song went from the studio to the charts, but that wasn't what I was waiting for, I'd already enjoyed writing it.
If your joy and satisfaction is at the moment when you write the song, if that's why you do it, then you can do it for the rest of your life. Don't try to be famous, and don't try to be successful, just try to write the best song, every day, and eventually, hopefully they will resonate.
---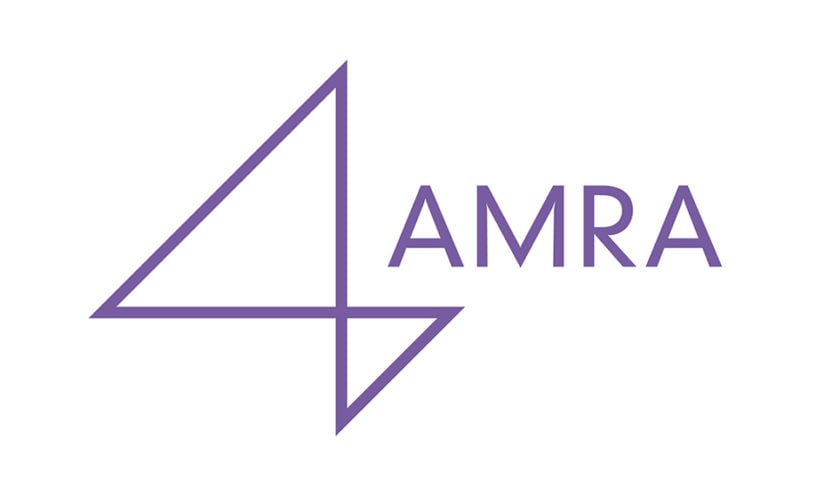 AMRA is the first of its kind — a global digital music collection society, built on technology and trust. AMRA is designed to maximize value for songwriters and publishers in today's digital age, while providing the highest level of transparency and efficiency.Music Business Worldwide