MBW's World's Greatest Songwriters series celebrates the pop composers behind the globe's biggest hits. This month, we talk to Jimmy Webb – the man behind such amazing songs as Up, Up and Away, By the Time I Get to Phoenix, Wichita Lineman, All I Know, and MacArthur Park, amongst many, many others. Last year, Webb released his acclaimed autobiography,  The Cake and The Rain.  World's Greatest Songwriters is supported by AMRA – the global digital music collection society which strives to maximize value for songwriters and publishers in the digital age.
---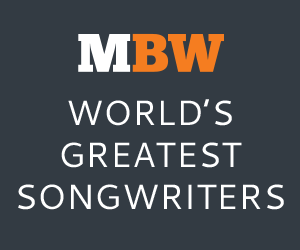 Jimmy Webb will always be grateful to Glen Campbell. Not just because the late great singer and guitarist recorded the definitive versions of his best songs, but because he is the reason Webb writes songs in the first place. He was, quite literally, the answer to his prayers.
Webb started writing for Campbell before the Wrecking Crew lynchpin and country crossover legend had any idea who he was. Before, in fact, pretty much anyone other than family and friends knew who he was – before he owned a record, let alone had a credit on one.
Their relationship began (unbeknownst to Campbell) when a teenage Webb heard a record on the radio as he was driving a tractor on the family farm in the Oklahoma Panhandle.
"It sounds like a bit of an Arthurian myth", Webb concedes, "but that was the record that really turned me on to music; it was called Turn Around, Look at Me. I remember going to my father, wheedling a dollar and the car keys out of him and driving 22 miles to go buy it; the first record I ever bought.
"I think, subconsciously at least, I started writing songs for Glenn Campbell from that moment on. I got down on my knees and prayed, Please God let me write a song half as good as Turn Around, Look at Me – and sure enough I wrote 150 of them half as good as that."
He wrote some, of course, that were rather better: tracks such as Galveston, By The Time I Get To Phoenix and Wichita Lineman which, decades later, are hailed as masterpieces of their craft, given extra warmth and depth by the honeyed country tones of the gift from God that was Campbell himself.
---
After that moment of epiphany on the tractor, what sort of impact did music go on to have on you and when did you become aware of the fact that there were these people called songwriters?
By the time I was 12 I knew there were guys who wrote the song and I knew you could find their names in parentheses under the artist. I also knew there were things called follow-ups and I was listening to these follow-ups thinking, Well, I could do that, and nearly as good.
My first exercise in song writing was writing follow-ups, which of course no one ever heard, and then comparing them with the actual follow-ups that came on the radio. I was competitive and I never thought some sort of arcane, magical knowledge was needed, this was something anybody could do.
---
How come you could do it? How did you learn or teach yourself to write songs?
My mother put me on the piano bench when I was six years old, I took lessons, and by the time I was 12 I was church pianist. I used to go on the road with my father, on evangelical missions.
He was a fire and brimstone Southern minister. He was very proud of me because it was like having dog who could do a few pretty good tricks. I had a flair for hymns, I could arrange them. I always played more by ear than by notes, even though I know all the mechanics of music, primarily I use my ear.
---
Did you initially want to be a performer?
I don't know, I think maybe I vaguely knew I wasn't destined for that, because it turns out I really wasn't. I can honestly say that, for better or for worse, I was a pure songwriter. I came on the scene when people like Burt Bacharach and Hal David, Bob Dylan, Lennon and McCartney, they were being recognised as songwriters as much as anything, and I was on the cusp of that whole singer/songwriter phenomenon.
---
How did you get your break in the business?
Well first let me say that I had a lot of songs. Before there was a chance of them being recorded, or heard, or there was any sign of any sort of deal, I had a lot of songs. I wrote all the time. Young songwriters ask me, How do I become a songwriter? I say, Write songs! [laughs]. They think I'm pulling their leg, but you can't come in with one song, you've got to write and write and write.
You know one of the skills you need to learn first? Wadding up a ball of paper and hitting the wastebasket on the first toss. Leave it behind, write more, keep writing, walk into a publisher's office with 20 songs after you've discarded many more that weren't good enough. And don't give up on 20, because what if the 21st is the classic? You can complain about the business isn't fair, sure, but what you should definitely do is concentrate on the one thing that's in your control, and that's writing songs.
For me, I think the first thing I did towards actually getting a deal was to commit; to absolutely burn my bridges and say, No, I'm not taking a 9-5 job. If I have to live rough, which I did for a while in LA, then I'll live rough. But I'm going go to as many publishers and as many record companies as I can, I'm going to get to know as many people as I can, and somehow I'm going to weasel my way in.
There is a grim determination required.
---
How did your family react to you leaving home and heading to LA with no real prospects?
My father was worried to death. He was in the process of moving from California back to Oklahoma, following the untimely death of my mother, which was a tragedy that affected us so dramatically.
He couldn't even stay in California, because that's where it happened. He retreated, and I was going forward. I was one hour from Hollywood, and I knew that Glen Campbell was in Hollywood. If I could get to Hollywood then maybe I could get to Glen. So I said, Dad, I love you, but I can't go with you. I never saw him shed many tears, this was a US marine and a formidable character, but he shed some that day, and then he dug down in his pocket, pulled out $40 dollars and said, This is all I got son. He gave it to me and he turned around and walked away.
---
And after a tough start, when and how did things start to happen for you?
I had a little bit of success, I had a couple of tracks recorded by The Everly Brothers, and then one day I wondered into Jobete, which was Motown's publishing arm, and I think I surprised them and they surprised me. I was the only white kid in the building, but they heard a couple of songs, they liked them and they signed me. I got a cut on The Supremes Christmas album, I made a few dollars, but then my boss at Motown was fired and, as it goes sometimes, that means I was let go as well. I had a few very, very rugged months after that.
I got work at a small studio down on Melrose and Gower, just below Sunset Boulevard. I was janitor and jack-of-all-trades. I remember one day, Rod McKuen came down from San Francisco. He did 53 songs in one day. 53. And I played the piano on all 53 of them. We finished around midnight, they gave me $50 and then after they all left I had to sweep out the studio and lock up.
---
When did things pick up again for you?
Well, Johnny Rivers came by, and he was the number one male vocalist in America at the time. I played half a dozen songs for him and he wanted to sign me to his publishing company, Johnny Rivers Music, which I did, and the first job he gave me was to take care of a group called The 5th Dimension, as a sort of musical director.
I played the piano for them, rehearsed them, helped them come up with parts for their record and, somewhere along the way, I sneaked one of my songs on there. It was an oddball cut called Up Up and Away that sounded like nothing on the album, but after two singles the album was still floundering and someone said, Why don't we put out Jimmy's song? There was kind of gasp in the room: Jimmy's song?! But they put it out and it took off like a rocket [top 10 in the US in 1967].
At the same time, Johnny [Rivers], had got me a record with Glen Campbell, who I still did not know, but Johnny got me the cut and Glen's track was in the charts at the same time.
Johnny had called and said I think I've got a track on my album for Glen. They had worked together on a record for Mercury in about 1960 called The Long Black Veil, and Johnny had always followed his career and he figured By The Time I Get To Phoenix would bust him wide open.
---
What are your memories of Glen?
Glen was one of the nice guys. He was easy going and, I think, often underestimated because of that. He was an amazing virtuoso; he played on You've Lost That Loving Feeling, he devised the intro to Along Comes Mary, he played on a lot of the Pet Sounds album.
Glen was at the heart of popular music long before he was a star. When you hired him for a session, you didn't just get a guitar player, you got an arranger and a producer.
In those days, a session would start with just a piece of paper with three chords on it and someone singing a little melody, and then it was up the band to come up with the record. That happened every day to those guys because a lot of people didn't know what they were doing. People were paying double scale for these guys and they were notorious.
They were guns for hire and they were called The Wrecking Crew, because they ripped right through everything you put in front of them, whatever the task was. They were pros and he was the pro's pro. There's no end to my praise for Glen. We were lifelong friends, it was a 50 year deal.
His voice was perfect. He had a five octave range and there wasn't a flaw in his voice, there was no real crossover where you went, Oop, now he's in his falsetto.
That meant I could write quite rangy things. He and I had a top 10 country record with a song called Still Within The Sound of My Voice, which is basically un-singable. It certainly wasn't for the weak of heart. I get chills thinking about him singing it, it was awesome to behold. I would think, There's a note coming up that I don't know anyone can get – and he would go right through it, completely perfect.
I sometimes think he would be lionised more if he would have scrunched up his face a bit more and done a little more acting, but the truth is, it wasn't that difficult for him.
---
After Phoenix, did you start writing specifically for him?
I think the way to look at is: I was influenced by him from such an early age that this had been fermenting for years, so by the time I met him I had a lot of songs that were almost custom made for him.
---
Tell us about writing Wichita Lineman?
I wrote it in Camino Palmero in Hollywood, on a trashy old grand piano that had accidentally got painted green one night, because I was living in a commune and that's how things were [laughs]. The concept came from my childhood, the panhandle of Oklahoma, the flat country and the telephone poles. I tend to think cinematically and maybe that's why I'm sometimes able to evoke a sense of place.
---
Did you know it was something special when you finished writing it?
Honestly, I didn't. When I sent it over to Glen I didn't even think it was finished. I put a little note in saying it probably needs a third verse, this song's not finished, exclamation point, maybe a little smiley face. I did it all in one afternoon, three or four hours.
Anyway, I thought I'd hear something in a couple of days, but no, nothing, so I figured maybe they didn't like it that much, because I didn't know if it was that substantial – it only has about 14 words in the whole song.
A couple of weeks later I ran into Glen in a studio, we both just happened to be there, and I said, Oh, I never heard from you on Wichita Lineman, I know it's not finished, but… And Glen said, Wichita Lineman? We cut that! I said, But that wasn't finished Glen. He said, It is now!
---
Who else did you really enjoy hear singing your songs?
Well, it was certainly wonderful to work with Mr Sinatra, whom I had a warm friendship with. I remember the first time I heard Mr Sinatra sing Didn't We, I was driving my car and I nearly swerved off the road. It was like, Now you're part of history.
---
What was your relationship with him?
I got to know him pretty well. He would summon me sometimes to Caesars Palace, I would go to see him Vegas quite a lot. I remember one night he took my father and I to dinner at the Jockey Club and it sort of made my father's life.
They had this long conversation about the second world war, about Glen Miller, about Tommy Dorsey, the Jimmie Lunceford band, who were basically the punk rockers of that era, and how ugly the Andrews Sisters were. After a while, I said, You know what guys, I'll catch up with you later. My father felt like a made guy.
Sinatra had an amazing aura; you would look at him, you would blink, and then amazingly he was still there. Wow, okay, what do I say now?
---
At the same time as you were writing some of the classic songs of that time, you also moved into a career as a performer. What compelled you to do that and how do you look back on that aspect of your career?
I think it was something that I had to do; I had to give it a shot. The cross of my life has actually been my career as a singer. I made an album for every label that Time Warner owns, starting with Reprise, which of course was Mr Sinatra's own boutique label.
Then I made a record for Warner Bros, I made a record for Asylum and I made a record for Atlantic. And some of them were pretty good, the critics always liked me, but I could never move records. I have a wonderful cult following, a group of fans who will follow me to the North Pole to see me, and I'm very grateful for that friendship, which is what I call it, a friendship.
---
Have you always written alone or have you ever tried collaborating?
I have, but it's not my cup of tea, because honestly, I'm not very good at it. I can hardly stand being in a room by myself, put another person in there and I really am uncomfortable. To me it's a very intimate thing, this confrontation with my most dreaded fears and to make these very personal admissions and confessions.
---
Who are your favourite songwriters of all time?
Oh, I guess I'd have to start with Hank Williams, Bob Dylan, Bacharach and David, Lennon and McCartney, Randy Newman, Warren Zevon, Joni Mitchell… I like to hear songs that are purposeful, that have a message to them, because I think a lot of popular music today is not that inspirational.
---
Do you think that if you were a young songwriter coming through today you'd be writing about what's going on in America right now?
I do, and I am; I'm writing about veterans and about a national sense of what's right and wrong. We're at a critical place here in America and there needs to be some real soul searching. I think we're getting into a situation where the will of the people is being ignored and a few very rich people are trying to seize a lot of power. It's corrupt and undemocratic, only this time it's not Venezuela or Columbia, it's us.
---
What do you feel about the way streaming services reward and recognise songwriters?
I think it's pathetic and I think it shows nothing but contempt, for art and for the creative process. I think it's a method for erasing human beings from the equation, it just becomes a brand, it becomes a product.
The individual artist, the wood carver, the stonemason, he's phased out. It's a reflection of what's going on in the world around us and it's time for a great outcry, to say, No, we want our humanism, we want that to live on.
I hate to come back to such a well-worn thing, but I think the basis of all this, this business, is the song, and to ignore us, to pretend that we don't exist, is not a successful or healthy strategy.
---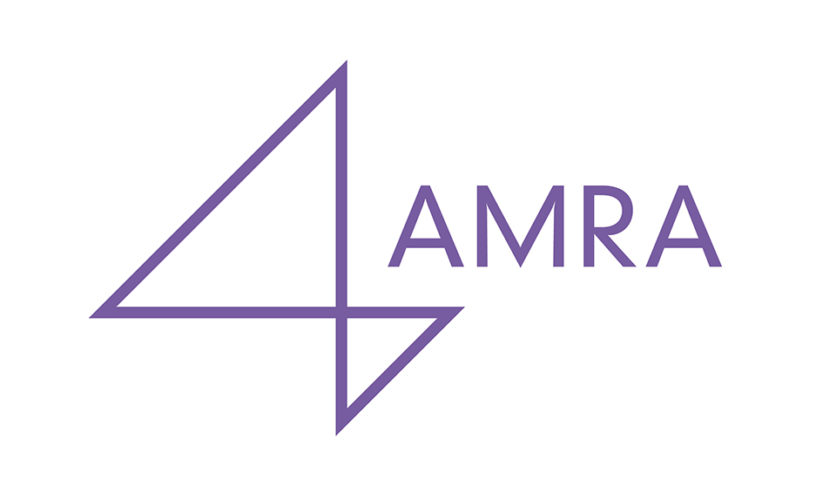 AMRA is the first of its kind — a global digital music collection society, built on technology and trust. AMRA is designed to maximize value for songwriters and publishers in today's digital age, while providing the highest level of transparency and efficiency.Music Business Worldwide