MBW's World Leaders is a regular series in which we turn the spotlight toward some of the most influential industry figures overseeing key international markets. In this feature, we speak to Jangwon Lee, CEO of Korea-based catalog buying fund Beyond Music. World Leaders is supported by PPL.
---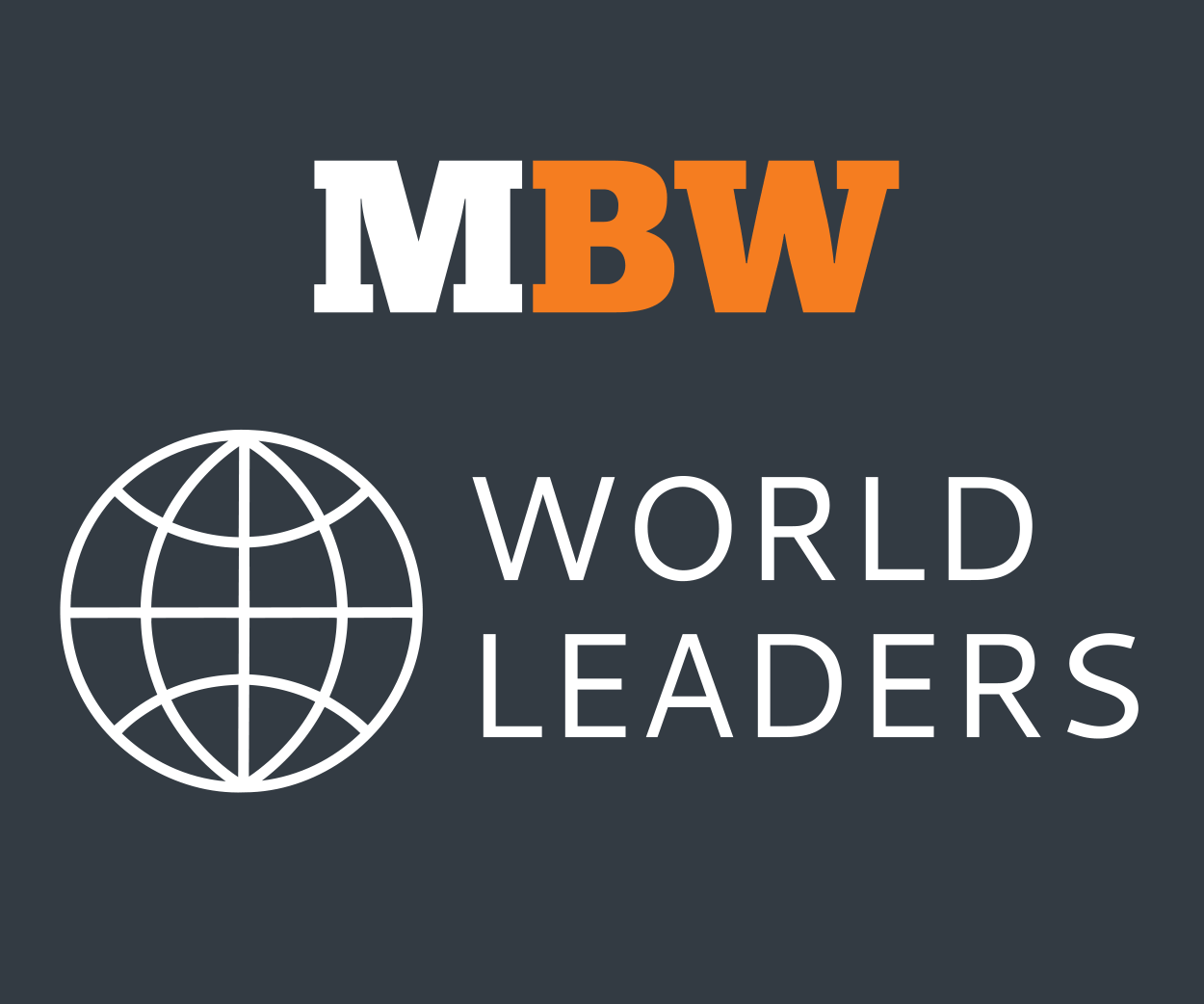 Beyond Music has an ambitious list of objectives, and an impressive list of achievements in its two years of existence.
The South Korea-based music rights-buying fund says that its "mission is to revolutionize the Asian music market by instilling a powerful new, quantitative financial infrastructure for songwriters, musicians and music labels".
It also already claims to be Asia's largest music IP investment firm, having recently raised a fresh $170 million in a strategic fundraising round with plans to use that capital "to acquire rights to evergreen songs".
According to Jangwon Lee, CEO of Beyond Music, the company is "home to all-time hits comparable to the Bon Jovis, Led Zeppelins and Whitney Houstons" of Asia.
"We're the most well-networked and the most savvy player where we are in Asia," adds Lee. "And not just for deal pipelines, but after we acquire them, and our strategies to maximize the value."
Beyond Music was set up in early 2021 by hit songwriter Park Geun-tae plus Jang-won Lee (CEO), who founded "Mafia Company," which is claimed to be Asia's largest digital music score platform.
In April 2021, the company completed a financing round worth 65 billion South Korea Won ($51m) from Korean institutional investors including KB Securities, Base Investment, Maven Growth Partners
In December 2021, Beyond Music raised another 200 billion South Korea Won ($160m) of investment from Praxis Capital.
The company says that the latest funding round ($170m in June) brings its total amount of capital raised to date to nearly $400 million.
Jangwon Lee is also CEO of CT Investments and Contents Technologies, which launched the KPOP and Korean Entertainment ETF (Exchange Traded Fund) on the NYSE Arca exchange in September 2022.
According to a statement issued by CT Investments at the time, "With the launch of the KPOP and Korean Entertainment ETF, investors now have the ability to access Korea Exchange-listed companies in the entertainment and interactive media industries that have exposure to the potential growth in K-pop and the broader Korean content industry".
Commenting on the music rights M&A space in South Korea and Asia, Lee says that "there was a lack of a quantitative approach to music catalog deals" before Beyond Music launched in 2021, adding that the Korean market in particular "was largely untapped, or less comfortable with catalogs being sold and bought".
 "In terms of how the market approaches valuations, there's a lot of more transparency, a lot of an institutionalized way of quantitatively approaching music deals."

Jangwon Lee, Beyond Music
He adds: "It was a very conservative space. The catalog deals that happened were very few and there was no clear or transparent aspect to the valuations, or to the legalities of things that happened.
"A lot of songwriters and a lot of labels knew relatively little about the law, and about contractual processes, or the financial aspect of these catalog acquisitions.
"A lot of [catalogs] were undervalued. [Sellers] were ripped off, even if they could get better value for what they owned. I felt that this was both a problem and a very sad history of catalog acquisitions."
That all changed with the arrival of Beyond Music. According to Lee, since the company's formation, "in terms of how the market approaches valuations, there's a lot of more transparency, a lot of an institutionalized way of quantitatively approaching music deals".
Here, Beyond Music CEO Jangwon Lee explains why the company was launched in 2021 and offers an insight into the rights-buying space in South Korea and Asia at large…
---
Why did you launch beyond music?
A number of [factors] happened to come into place at the right time. From a macro global angle, there was definitely the benchmarking aspect, with Hipgnosis and the big music rights funds popping up and making a dent in the industry.
I thought it would be the right time for us in the Asian market to [pursue] such opportunities.
A second factor was my personal passion and background in my previous companies. I'm a serial entrepreneur. This is the third company that I founded. In my previous company, a music technology business, I learned the foundational knowledge and the key network that acted as cornerstone assets when I founded Beyond Music.
"While I was busy operating my second company, I was personally leaning towards doing more capital market-facing work."
At the same time, all the while I was busy operating my second company, I was personally leaning towards doing more capital market-facing work.
I always thought that was where my strength or my passion lies, other than music. I was the de facto CFO. I raised all the capital for my previous company, but it wasn't a capital market-focused business.
Going back to the trifecta of how I came to found this business: [First was the] macro effect or influence, second, in my serial entrepreneurial journey, I happen to have a foundational knowledge of how the Korean music rights market works, by founding the music platform business; and then [reason] three, from a personal strength and passion angle, I was always leaning toward the capital markets.
---
You mentioned macro-economic factors, globally and in Korea. In what state was the rights acquisition space in Korea at the time of launching beyond music,  and how has it evolved since then, in terms of the number and frequency of catalogs that you see coming to market?
The perception was that people didn't know that you could sell or buy rights. To a degree, it was somewhat frowned upon, in that the whole idea of music rights being your brainchild. It was a very early stage of market.
There were a couple of players before we started. But they were all relying on one or two wealthy families' personal fortunes. It wasn't institutionalized at all.
The size of these early companies was at the most $10 to $20 million in terms of catalog size. Since then, we have been at the frontier of all of these changes, in terms of perception of how these catalog acquisitions are not just [about an artist or songwriter] selling out on [their] assets, but really in some ways, acquiring cash to produce more music.
"We have been at the frontier of all of these changes."
And by selling partially, working with us to manage the assets in a more productive, more dynamic way. These perceptional changes have occurred since we became active in the space.
In terms of size, in the past, these wealthy individual-backed [deals] were no more than $10 to 20 million. Since us, the market has matured, so that catatalog acquisition deals happen much more frequently and in a much bigger fashion.
The last two years, there have been multiple $40 to $50 million catalog deals, which weren't there a couple of years ago. We are a buyer of all three of the historically largest music catalog deals, all in the range of $40 to $60 million and all of these happened in the last three years.
Since the market has started to mature, have you seen increased competition from companies from Europe or from North America, In terms of competition for deals in Korea or in wider Asia?
Not notably. We've seen some advances that happened. But to my knowledge none of them, or at least not most of them were very successful. I know of a case where KKR approached a Korean catalog.
"The catalog acquisition business or the music rights investment business is essentially a very local business."
And in other places outside Korea in Asia, by other players in the States or the UK. I do think that the catalog acquisition business or the music rights investment business is essentially a very local business.
It requires not just capital but long-standing trust, credit, reputation, and rapport. The understanding of the intricacies of relationships between each party and knowing who is friends with whom and who is not friends.
These are the nooks and crannies of the industry that people who've been in the space for a long time can know about, but it's difficult to approach outside of the insular nature of the Asian market.
---
You've said in a previous media statement that your music is home to hits that are comparable to the Bon Jovi's and the Led Zeppelin's of Whitney Houston's of Asia. What do you look for in the catalogs that you buy or target to potentially acquire?
I wouldn't say we are limited in our targets towards a certain type of acquisition. I know that there are funds that are more aggressive towards publishing.
There are some that are more active in masters space. These are some focus areas in the States and the UK, but for us, since the market [in Asia] is relatively younger, the approach is relatively new and therefore, with less competition.
We've been able to do all types of deals, including publishing and masters. We haven't done producer royalties as much because we do prefer having a more active role, in terms of management after we invest/ acquire the assets.
"We've been able to do all types of deals, including publishing and masters."
We've been relatively agnostic in terms of whether we prefer publishing or masters. We've been doing both. In terms of vintage, we do prefer songs that have aged enough and with enough cash flow data to do a relatively quantitative projection.
And in terms of region, I would say we're definitely more focused in Korea and in Asia. That's where our forte is, where our networks lie. Where there's a lot of upside for the market itself too. Korea is the sixth or seventh-largest domestic music market in the world. Japan is number two.
China is growing a lot too. Just add Korea and Japan together, it's not too different from the entire Europe in terms of market size.
Instead of trying to compete against the bigger players in the States, or the UK, or Europe, we prefer to be the first to each deal.
---
You acquired a music catalog FROM GREG WELLS in December… Are there plans to acquire more catalogs in North America?
I would say it's not our uppermost priority. It's more opportunistic. We're not going to do it at all. It's not against any of our mandates or internal directions, but there are relatively more opportunities in our regional focus, in terms of upside, and in terms of proximity.
These are for us proprietary pipelines, whereas they might be more difficult to get a hold of for our global counterparts.
---
how active the rights space is in terms of catalogs coming to market and opportunities for deals?
It moves largely in tandem with the global market, because interest rates or the cost of capital moves generally in tandem [with the global market].
There is a little bit of delay. The US moves the needle first, and then Korea, Japan, other parts of Asia follow suit. There is that delay aspect but generally speaking, it's a very similar pattern.
Earlier this year, Q1, the market here was slowed down not just for rights deals, but generally all the markets. M&A startup investments venture capital money: all of them came to a halt last Q4.
Things are picking up relatively speaking a little bit since Q2, but not at the pace that a lot of these investments happened a year passed last year. That is very similar to the market circumstances in the US.
---
You recently raised $170 million in strategic fundraising. Bringing your total capital to around 400 million I believe, are there plans to raise any more funds in the near term future?
Also opportunistic, I would say. We have raised just enough capital to last us through the next year or two and maximum at the speed we're acquiring assets.
---

World Leaders is supported by PPL, a leading international neighbouring rights collector, with best-in-class operations that help performers and recording rightsholders around the world maximise their royalties. Founded in 1934, PPL collects money from across Africa, Asia, Australia, Europe, and North and South America. It has collected over £500 million internationally for its members since 2006.Music Business Worldwide