MBW Reacts is a series of analytical articles from Music Business Worldwide written in response to major recent entertainment events or news stories. 
---
Spotify's institutional shareholders – Universal Music Group amongst them – can't be best pleased.
The streaming service's share price, and therefore its market cap valuation, has plummeted by more than 50% over the past 12 months.
At the time of writing (on February 10), according to YCharts, Spotify's market cap value on the New York Stock Exchange sits at $32.26 billion.
That's less than half the size of where it was at its peak in the prior year, on February 19, 2021: $69.35 billion.
---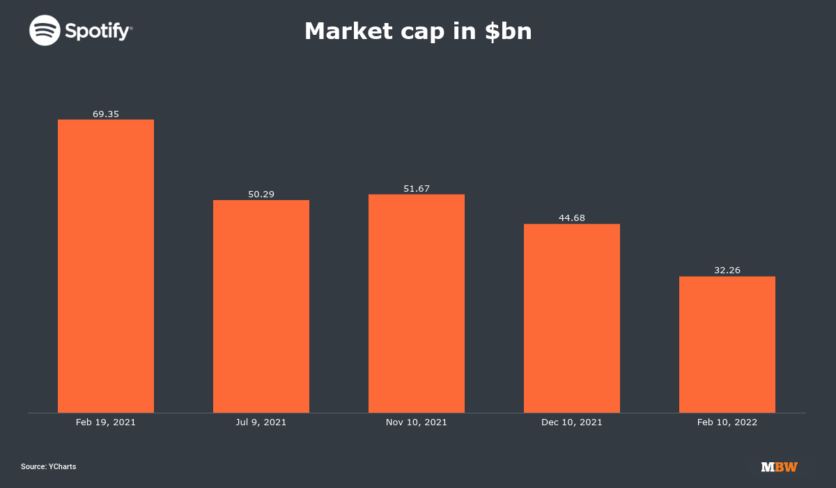 ---
The reasons behind this collapse in Spotify's share price are numerous. But the widely subscribed-to idea that it's all merely part of a wave of tech stocks taking a hammering is a misnomer.
For example, Apple's share price in the same period (February 19, 2021 through February 10, 2022) has grown by a third (+33%).
Indeed, the Dow Jones US Technology Index, which tracks the stock performance of US companies in the technology industry, has itself grown by 17.9% in the same time period.
---
The idea that the Neil Young vs. Joe Rogan fracas has sunk Spotify's share price is similarly over-baked.
It is true that Spotify's market cap tumbled fairly dramatically in the days following the removal of Neil Young's music from the service (January 26).
But SPOT's share price is actually now back to pre-Young-fallout levels: Last month, at trading close on the day Young's music came down, Spotify's share price was at $174.79; it closed yesterday (February 9) at $175.49.
---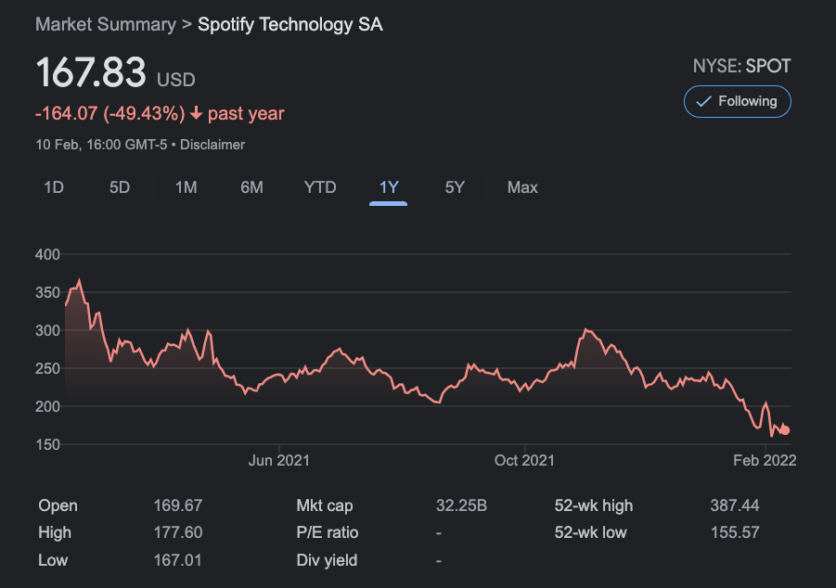 ---
Analysts generally remain positive on the prospects for Spotify's stock – just not necessarily as positive as they once were.
The likes of Guggenheim's Michael Morris, BOFA's Jessica Erlich, Truist Securities' Matthew Thornton, and Rosenblatt Securities' Mark Zgutowicz have all recently reiterated their view of Spotify as a 'Buy'.
However, each of them has also lowered their price expectation for SPOT stock.
Certainly, not all analysts responded favorably to some of Spotify's announcements within its Q4 2021 results last week.
That's especially true of the news that Spotify offered softer guidance than analyst expectations for both (i) Q1 2022 premium subs additions (SPOT's expecting 3 million new subs this quarter; analysts wanted to see 4 million), and (ii) Q1 2022 gross profit margin.
---
In truth, there was a lot of very positive news in Spotify's Q4 2021 results.
Yes, the company's annual subscriber growth in 2021 was slower than it was in the previous two years (see below).
But Spotify's annual subscriber revenue growth in 2021 was actually larger than it was in 2020.
In other words, Spotify added fewer subscribers in 2021 than it did in the prior year, but (possibly thanks to mild price rises in certain territories) the cumulative amount these subscribers actually paid shot up.
In addition, Spotify's total Monthly Active Users (MAUs) grew by 61 million YoY in 2021, up to a year-end total of 408 million.
---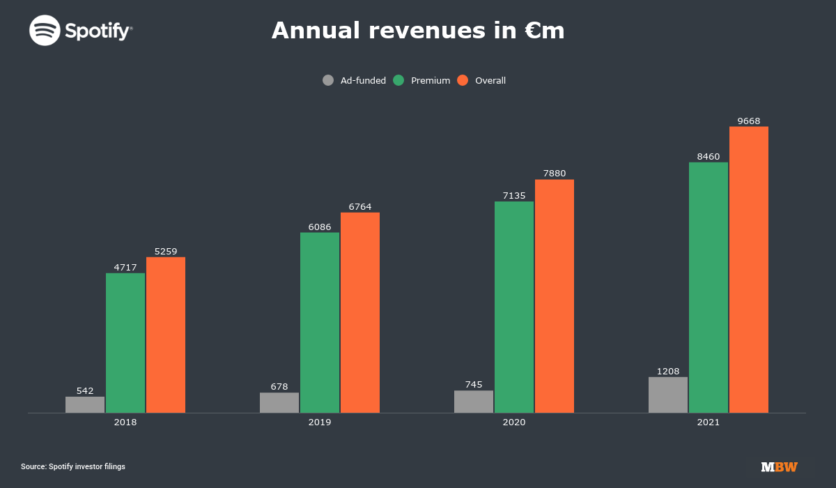 ---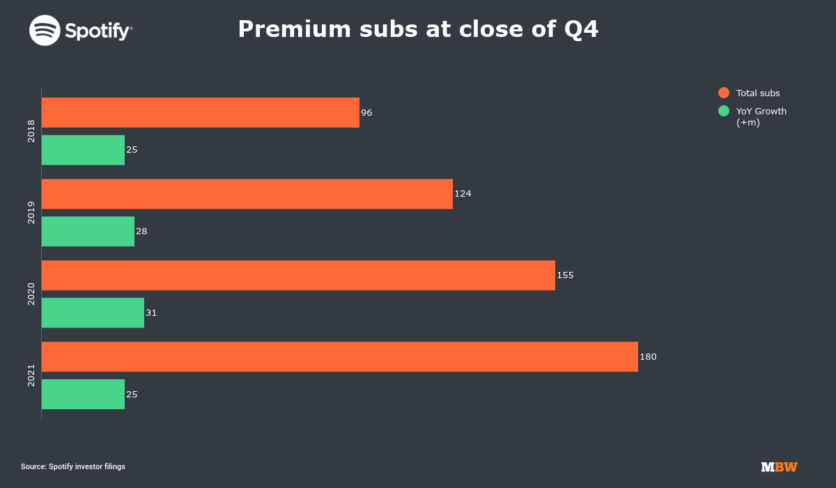 ---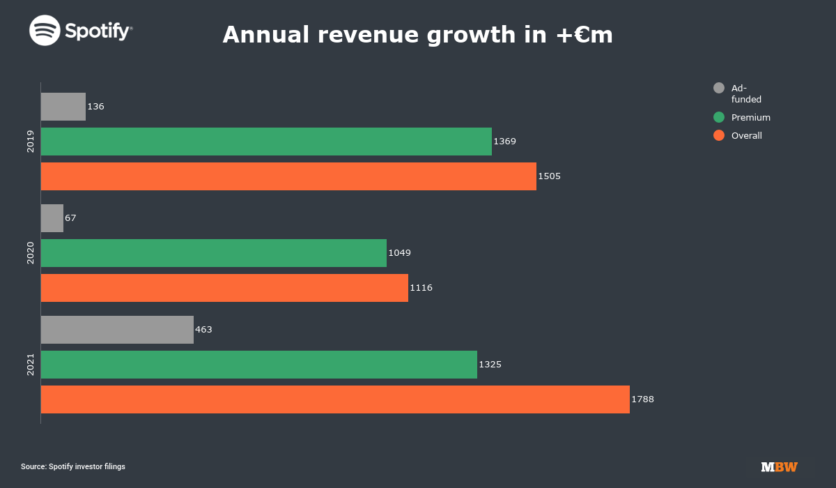 ---
In short, then: Spotify looks on course to blast through 200 million paying global subs this year, and crash through the half-billion Monthly Active Users barrier in the next 24 months.
In addition, its premium subscription revenue growth is accelerating, while its ads business is (relatively) exploding – up €463 million year-on-year in 2021.
Complaints around gross margin and subscriber guidance aside, there's a lot to admire here for both investors and the music business – which explains why so many analysts (70% of them, according to eToro) continue to see Spotify stock as a 'Buy'.
---
This combination of factors, however (Spotify's share price being slashed in half within a year, alongside healthy subs, revenue and user growth in 2021) has led to a couple of speculators whispering whispers in MBW's direction this week.
The most audacious of these wonderings: Could one of Big Tech's titans be tempted to make a shock cut-price acquisition play for Spotify in the months ahead?
This obviously remains a highly unlikely scenario; the regulatory headache for an Alphabet or Apple, to name but two, would very possibly snuff out even the remotest chance of an acquisitive inquiry from either of them.
But it's not impossible – and there's no denying the potential value-add that Spotify's 180 million-plus paying subscribers would bring to one of its direct rivals.
According to Midia Research, for example, Apple Music had around 79 million global subscribers in Q2 2021.
A combined Apple and Spotify, then, would easily surpass a quarter of a billion worldwide subscribers instantly.
---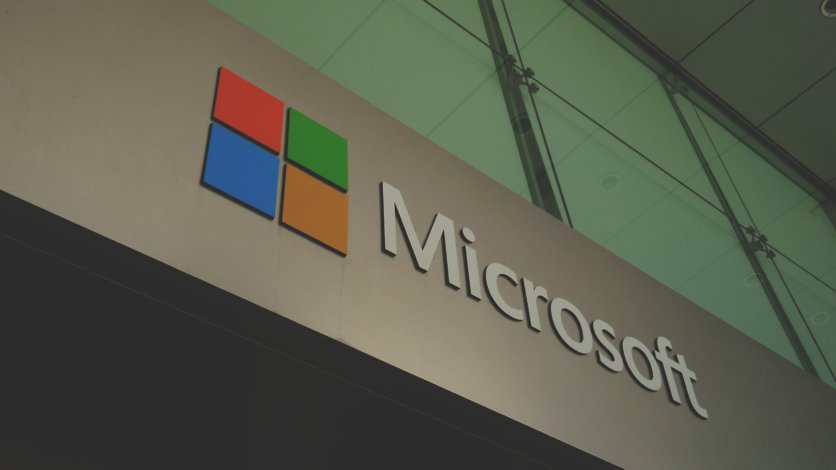 Looking outside of music streaming's Big Tech players introduces a couple of even wilder wildcard ideas.
Take, for example, Microsoft, which just agreed a $69 billion deal to buy gaming giant Activision Blizzard (like Spotify, a publicly traded business).
Like Spotify, Activision Blizzard – mainly due to accusations of dreadful workplace misconduct – saw its value slide dramatically over the past year (before Microsoft's acquisition announcement, that is).
Activision Blizzard's market cap was nearly cut in half between February 12 last year ($80.37 billion) and December 3 ($44.68 billion).
There is a fair argument that Microsoft took swift advantage of this collapse in Activision Blizzard's value with its surprise buyout.
Could Spotify's similarly steep fall in market cap tempt any consideration of a similar move?
---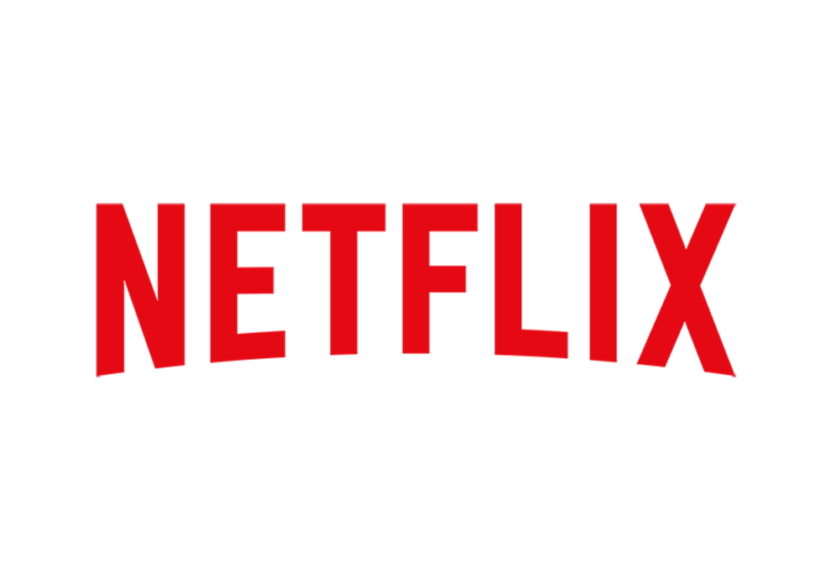 Another fun suggestion for you: Netflix.
The video streaming giant has seen its stock value decline by nearly 25% in the past month, following the revelation of disappointing subscriber growth in its Q4 2021 results.
Netflix told investors last month that it now expects to add just 2.5 million new subs to its service in Q1 2022 – significantly below the 3.98 million analysts expected it to add.
---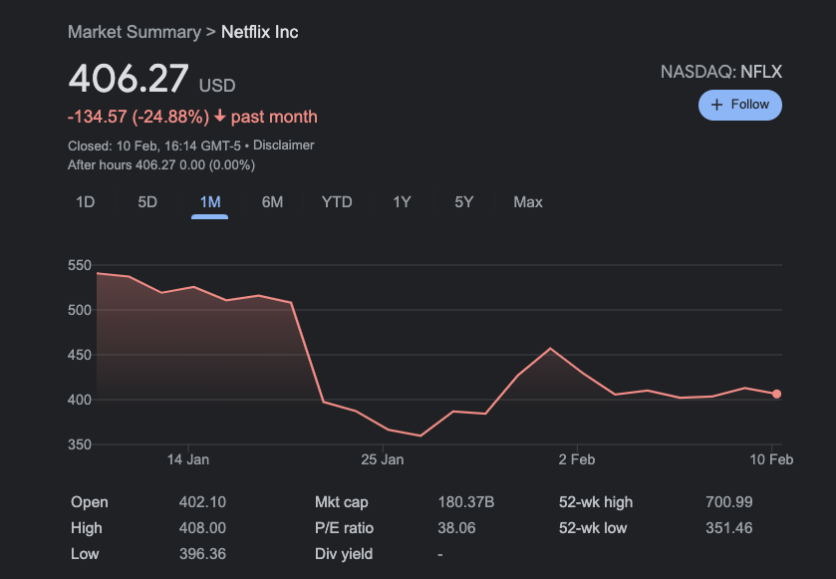 ---
What could the addition of Spotify's 180 million-plus Premium subscriber base do to Netflix's global subscription business… and to the fortunes of its share price?
For now, chalk all this down as simply a bit of fun sprinkled with some kernels of silly speculation.
Unless it ever becomes real, that is.
Then MBW will tell you, repeatedly and straight-faced, that we called it early right here.Music Business Worldwide