Spotify is going in hard on subscription promotions right now.
Last week we saw the Swedish streaming company ink a deal with Capital One which offered the financial giant's cardholders half-price subscriptions for a potential 11 months (at its own expense).
Spotify is also bringing back one of its most popular discount deals, by re-launching a promotion which offers new subscribers to the service three months of Spotify Premium for $0.99.
From what we can see, the deal is available in various territories across the world, including the US, UK, Germany and Australia.
(UK customers can take advantage of a £0.99 offer, while Germans and other Europeans get a €0.99 deal.)
The promotion lasts until June 26.
This promotion – which isn't available to anyone who has tried Premium previously – has helped significantly boost Spotify's subscriber base in the past.
Last summer, according to MBW's sources, it helped the streamer add around 2m subs each month in April through June.
In February, Spotify inked a deal with the New York Times which saw readers who signed up to a year-long NYT subscription receive free Spotify Premium.
Spotify confirmed it had reached 50m paying subs in March.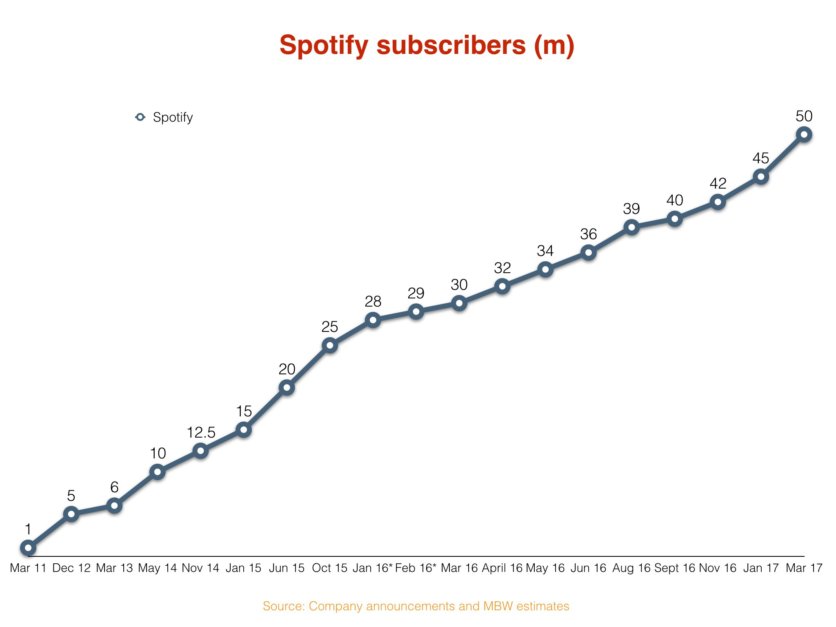 Music Business Worldwide