"In a time of heightened uncertainty and disrupted routines, consumers are turning to radio as a trusted source of information and community connection."
Brad Kelly, Managing Director of Nielsen Audio, offering an explanation for why radio consumption appears to be booming in the US amidst the Coronavirus quarantine, according to the company's research.
Increased radio consumption isn't just a unique byproduct of global events witnessed this year, of course. Last summer we reported that in spite of tough competition from the likes of smartspeakers, smartphones and tablets, broadcast radio in the US was reaching more consumers than any other entertainment platform in 2019.
Speaker company Sonos, which has 26m products in 10m homes globally – and reports that radio represents nearly half of total listening time on its devices – evidently couldn't have picked a better time to roll out a free, ad-supported, radio-style streaming service.
Starting today (April 21) via a new software update, Sonos Radio is exclusively available to customers of Sonos hardware.
Sonos Radio, argues the company, is a complementary service to the 100 streaming options already available via the the Sonos app, including on-demand platforms like Spotify and Apple Music.
---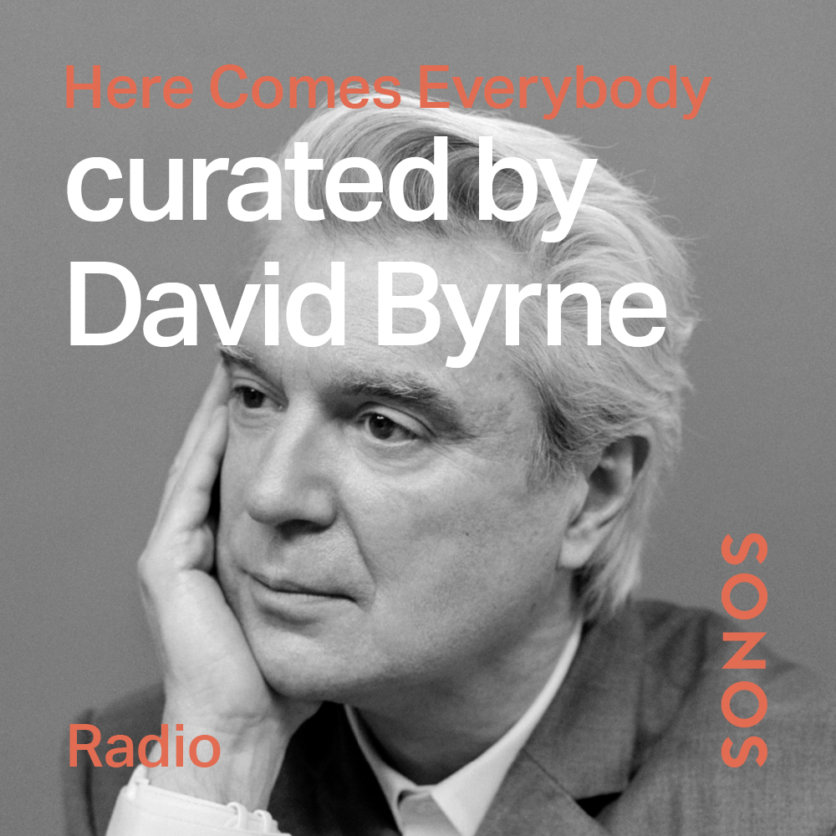 Sonos Radio is made up of three core elements:
Sonos Sound System, described as "the signature ad-free station" is created and hosted by Sonos and recorded in a new radio studio in the company's flagship store in New York. "Listeners will enjoy a stream of new, well-known or rediscovered music, behind-the-scenes stories, as well as guest artist radio hours from the likes of Angel Olsen, JPEGMAFIA, Phoebe Bridgers, Jeff Parker (Tortoise), Vagabon, and more".
Artist Stations, meanwhile, will feature song selections from artists. The first artist station at launch comes from Radiohead's Thom Yorke with In the Absence Thereof. Brittany Howard of Alabama Shakes, David Byrne of Talking Heads, and Third Man Records will launch in the coming weeks, with additional artist stations to debut regularly.
Sonos Stations, "handpicked by a team of curators, DJs and artists," offers more than 30 genre based, curated stations, the catalog for which is powered by Napster.
At launch, global internet radio stations will be available for all customers worldwide, while Sonos' original programming will be available in the United States, Canada, United Kingdom, Ireland, and Australia.
The new service brings together more than 60,000 stations from multiple streaming partners including TuneIn, iHeartRadio and Napster, while UK-based radio service Global and Radio.com in the US will be added soon.
---
Sonos has historically taken an agnostic approach to the competitive smart speaker market, offering support for multiple voice assistants, including Google Assistant, Amazon's Alexa and Apple Siri.
The company now finds itself at a unique intersection between speaker maker and digital service provider. An initial reaction to the launch of a Sonos radio streaming service may be that it appears to be competing for a share of listening time with services already available on its platform.
"All of our parters are invited to participate and you'll start to see more of that over time."

Ryan Taylor, Sonos
Speaking to MBW ahead of the launch, Ryan Taylor, Sonos' Global Director of Business Development, says that competition was not the company's intention and that "all [Sonos'] partners know this is coming".
"It's not going to come as a surprise to them," added Taylor. "Ultimately all of our parters are invited to participate and you'll start to see more of that over time. We have been working with partners for a long time and we work with partners that are competitive with one another.
"What we've really tried to be respectful of in those relationships is making sure that we are transparent, we're upfront."
---
When asked if there would ever be space in the market for a paid music streaming subscription service from Sonos, Taylor told MBW that "it's really early days for us".
"One of the things we take super seriously is making sure that we are doing the right thing for our users but also for our partners," he added.
"We're obviously thinking about lots of things, but we don't have any plans for that. What we are focussed on is what's ahead of us. Delivering our experience to Sonos owners.
Added Taylor: "We are really excited about a couple of things. We actually have quite good capabilities in music supervision and programming. So for example, we've done all our music supervision for commercials for years.  We've done all of our own licensing or that for years. We're really excited to bring that capability to the forefront with Sonos Radio.
"And, as well, our artist relationship team and our artists management team and label management team have really deep relationships here. We've always had to answer questions, like 'Hey, wouldn't it be great if we could do this type of collaboration? Well let's go talk to a partner about that'.
"At this point, we can actually start to do some interesting things, like experiment with labels and artist partners around different ideas we've had for years, now that we have a platform to execute."
"This is just a beginning as we work to deliver services that provide our customers a better experience, and provide our music streaming service partners an opportunity to highlight their best content."

Patrick Spence, Sonos
In a press release announcing the new service, Sonos CEO Patrick Spence said: "Sonos has always made it easy for customers to discover the riches of streaming music services by building premium products that sound great and by giving customers the freedom to use the services of their choice.
"Sonos Radio brings together streaming radio services and a select set of curated radio stations in a simple, elegant way.
"This is just a beginning as we work to deliver services that provide our customers a better experience, and provide our music streaming service partners an opportunity to highlight their best content."Music Business Worldwide