Pandora has turned to Morgan Stanley to help match it up with potential buyers.
According to a report just posted by the New York Times, the streaming music service has begun initial talks with the financial powerhouse to explore the possibility of a sale.
The NYT is careful to point out that these talks are 'preliminary and may not lead to a deal'.
But they certainly show willing – and perhaps an intention – to sell up.
(Interesting to note that Pandora CEO Brian McAndrews – pictured – is a Director of the New York Times parent company.)
The news comes just hours before Pandora reveals its Q4 2015 earnings to investors this evening.
Surprise surprise: the firm's share price has rocketed up nearly 10% as a result of the story. [Update: this has since calmed back down to a 7% rise.]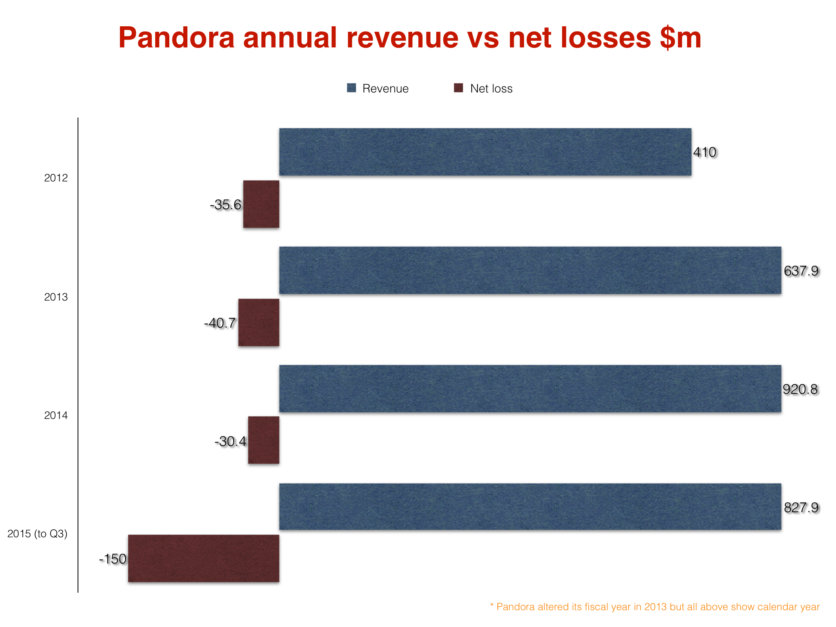 The NYT notes: "For Pandora, it would be a curious time to sell. Its shares are yielding a market value of $1.8 billion, down from more than $7 billion two years ago. The stock has fallen more than 60 percent since October."
However, the streaming race is hotting up out there – and consolidation amongst the big players looks inevitable.
Apple Music recently announced that it had racked up 10m paying subscribers. Spotify is understood to have 28m paying subscribers with nearly 100m total active users.
Spotify is in the process of raising $500m in new investment – which would bring its total raise over the past 12 months to in excess of $1bn.
Pandora's users peaked at 81.5 million at the end of 2014, declining to 78.1 million in the third quarter of 2015.
Alarm bells rung for some Pandora investors when the company announced a sudden $300m debt raise in December last year.
That news came after a sustained period of expansion by acquisition for the business:
Music Business Worldwide