MBW's Inspiring Women series profiles female executives who have risen through the ranks of the business, highlighting their career journey – from their professional breakthrough to the senior responsibilities they now fulfil. Inspiring Women is supported by INgrooves Music Group, which provides distribution, marketing and rights management tools and services to content creators and owners.
---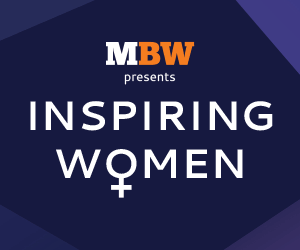 Meg Symsyk has had a hand in the success of some of the world's biggest music stars, while furthering the global reach of Canadian rock royalty.
Across a 20-year career, Symsyk — Vice President, International Marketing & Management, Music at eOne — has worked with Nelly Furtado, Queens of the Stone Age, Beck, Gwen Stefani and Audioslave, alongside two priority projects: Brody Dalle and Rush.
She's also President of the Music Managers Forum Canada (MMF), Vice-Chair of music funding program Factor and sits on the board of the Canadian Academy of Recording Arts and Sciences.
In her role at fast-growing eOne, Symsyk oversees artist brand marketing efforts on a global basis for a roster which includes Azealia Banks, MSTRKRFT, Death From Above 1979, plus management clients Arkells, Dragonette, Lights and Hannah Georgas.
Alongside all of that, she still somehow finds time to continue doing the marketing and PR for Rush (who officially split as an active entity earlier this year).
"If you're going to be blessed into any family, the Rush family is where it's at," says Symsyk. "Those guys are good human beings. Whenever I start dealing with a young artist who is excited about their fame, I point to Rush as such a great inspiration."
---
Symsyk started working with Rush in her first job straight out of college at Universal Music's radio promo department, before moving into national marketing for acts signed to Dreamworks, Interscope, Geffen and A&M.
She says of her beginnings: "There was one radio programmer that said to me in my first week on the job, 'Don't come in here and tell me why a record is a priority for Universal, tell me why our listeners want to hear this artist.'
"It was such a great perspective. Talking in soundbites, boiling it down to key points and being persistent are all things I learned from radio promotions."
"When I'm working a band, I'm thinking, If I was a fan, would I think this is cool? Keeping that as your mantra all the way through is really important."
As a test market for the US and the UK, Symsyk helped kickstart the careers of Queens of the Stone Age and Snow Patrol in Canada, while handling the local marketing of QOTSA, Beck, Rush, Chris Cornell, Audioslave, No Doubt, Gwen Stefani, Rufus Wainwright, Nelly Furtado and Sheryl Crow.
Discussing her marketing strategy, she says: "When I'm working an [artist], I'm thinking, If I was a fan, would I think this is cool? Keeping that as your mantra all the way through is really important."
---
After Universal, Symsyk spent eight years in artist management at Toronto's SRO Management/Anthem Entertainment Group, handling marketing/media for Rush tours and releases globally.
It was there she signed Brody Dalle as a solo artist, post-the act's Distillers fame.
When Rush stopped touring and had no more records to promote, eOne Music's Global President Chris Taylor – who had previously worked with Symsyk as Nelly Furtado's lawyer – made her his first hire.
Taylor and Symsyk have been busy building out the international team for eOne, which has in the past couple of years acquired Dualtone Music Group and Taylor's own label, Last Gang, as well as management companies Hardlivings (Riton, Jax Jones, Tieks) and Nerve Artist Management (Eliot Sumner, Tiga, The Black Madonna).
Here we chat to Symsyk about what she's learned in her career, the influence of female executives on a project's success – and working with Azealia Banks…
---
You spent 10 years working at a major label in Universal, and have since stayed in the independent world. What are the biggest differences culturally between the two sectors?
Working at an independent company, there is a feeling that you have more freedom to take the path you want unencumbered, and not fearing that it fits in with the overall company umbrella.
Looking at eOne now, I feel like they have the back-end and support of a major, but they still have the mindset of an indie so it's the perfect balance.
"In management, the buck stops with you…"
When it comes to working in management at an independent versus a major, I can't go home and shut off at 5pm everyday.  There are days where you have to grind it out and there is nobody else to do it.
At a major there is a bit of, well, they are going to make the same pay cheque whether or not they do that thing or not. In management, the buck stops with you and it's up to you to motivate your team and solve problems.
---
You're head of the MMF in Canada — what challenges are facing the management community today?
There are different levels of management and the old guard have to be educated to understand the new digital platforms, how transparent or non-transparent the reporting is, and what is being pitched to them so they know what the artist is agreeing to.
Managers today are true entrepreneurs – even making records in some cases – whereas before they were business managers cutting great deals. In the late '90s, managers would come in and basically yell and check in on everything because everyone had their divisions and silos.
Now they are building that independent part [of an act's career] before majors come in after it's got to a certain point.
Managers are the drivers right now in the business and are so important to the ecosystem.
---
Yet most managers are still working on a percentage commission and can get dumped by an artist…
I've thought about this six ways to Sunday! Unless your artist really takes off, it's tough to staff an entire artist on a percentage [when] agents, crew and everyone else gets paid upfront.
That said, sometimes I do believe that the best art comes when you don't have it easy and you have to be resourceful. Lack of budget means the artist and team are not taking insane risks, but the right risks at the right time and building it out, as oppose to being an overnight success.
"Whether or not the press were kind on certain records, Rush always had a relationship with their fanbase and that served them well. Once they hit arenas they stayed at that level all the way through their career."
One thing I learned with Rush is that whether or not the press were kind on certain records, they always had a relationship with their fanbase and that served them well.
Their success comes from focusing on the fanbase and keeping that solid, as well as figuring out how they could be as independent as possible.
That's part of why I love what eOne is doing. There are a number of different management companies that have come in and are ready to grow, but may not have had the means to do so.
eOne gives them that back-end so they have resources to grow different parts of their business whilst remaining brand-independent.
---
When I was sixteen I wanted to be just like Brody Dalle. Tell me the best thing about working with her…
She's a complete badass. Her punk sensibilities are across the whole ethos of her life.
I remember once when we were dealing with Macy's, they had used her image in a store window which they had no rights to use. We went to a lawyer and he was like, 'It will be a pain to try and deal with this.'
Brody went to Twitter and said, 'My name is Brody Dalle and you are not allowed to use my image to sell your shitty jewellery.' We immediately got an offer to settle.
I love the fact that when somebody says she can't do something, her immediate response is, Fuck you I'm going to do it anyway.
I loved working with [CAA agent] Emma Banks on that project, [UK PR] Chloe Melick, [US PR] Kathy Reilly and Emma Greengrass [who was then at Caroline UK]. We had a team of amazing females.
---
How does an all-female team impact a campaign?
The attention to detail is there. I don't know if it's a DNA thing but women are really good at that when it comes to schedules and communicating.
I think that's why if you look at all the best management companies there is usually, not always, a strong man at the top and an office of badass females.
---
Azealia Banks is a recent high profile signing at eOne and an artist that's prone to controversy. Her second album is due out this year. How do you navigate the conversation surrounding an artist like that?
I try and keep it focused on the music because that is the part that will stand the test of time.
We try and make sure what we bring to the fanbase is the best possible music and art that will be on these platforms for a 15-year-old fan to find in 10 years.
Who knows if the commentary on Instagram and Twitter will stick around? Part of the reason why I love the digital music age is because fans can dive in and go down the rabbit hole.
---
Diversity is a big subject in the entertainment world and music industry. What do you make of the debate?
I sit on three different boards and there is a big push for gender equality on all of them.
When it comes to diversity, I believe you will have more success if you have different types of people at the table, but I wouldn't want to say that places should go to a female just because you need a certain amount of females on a board.
And it's not just about gender, we need diversity in terms of having representation of people from different types of places in the industry — whether someone is independent, from a major label, a manager, from a different part of the country, people who speak a different language or manage a different type of roster.
"If you say we want to have a 50/50 split between women and men on the Canadian Olympic team, you have to have the proper nurturing all the way through so that those people you are putting on the team are ready for that seat."
I've been a bit of a poster child on the boards this year for being female, but I don't think I got those positions because of that; I networked and worked hard not only to get them, but to make a difference when I'm on them.
It's partly about nurturing mid-level management talent so that by the time they get to that spot where they are going to get a seat at the table, not only have they earned it, you've helped them get there so they are ready to do the job.
I look at certain staff members like, That person is a badass and we should be giving them every bit of career support to help them grow the way I know that they can – just like talent.
You don't get equality by waving a magic wand and saying 'we are going to have 50% gender parity' when the men have been given most of the opportunity and have been being paid more for those opportunities, I might add.
---
What are the biggest lessons you've learned across your own career?
You don't get what you don't ask for. Men tend to go in and ask for a raise, demand a promotion and tell their boss why they are so great, and women don't necessarily do that as well.
You have to tell your story and say, 'This is what I deserve.'
"Make sure you're working for a company where you are inspired by the leaders who are making the big picture decisions."
When I first started at Universal, they said that I couldn't get a pay raise because [of budgets] that year and I was like, Well, if you can't pay me in money you can pay me in vacation time because I've hustled, and done X, Y and Z.
I also think picking and choosing the types of companies and leadership is really important. Ethics start at the top, so you want to make sure you're working for a company where you are inspired by the leaders who are making the big picture decisions.
---
Final question, what are your future ambitions?
Regardless of where I work, for me it's about keeping great relationships with the people that I've worked with over the years.
It doesn't matter what title you have, it's about having a team of people that will help you get to your goal just like I helped them get to their goals.
Beyond that, I want to work with great artists who have a great work ethic and who are super creative.
After all, how do you top working with Rush?
---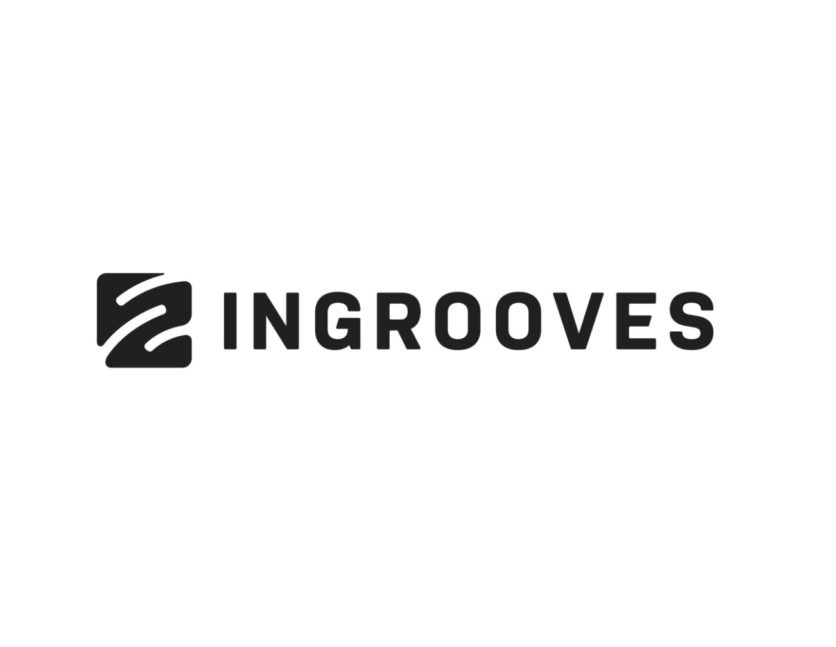 Inspiring Women is supported by INgrooves, which powers creativity by providing distribution, marketing and rights management tools and services to content creators and owners. INgrooves is a leader in the independent music distribution and marketing industry, provides independent labels, established artists and other content owners with the most transparent and scalable distribution tools including analytics, rights management services, and thoughtful marketing solutions to maximize sales in today's dynamic global marketplace.
Music Business Worldwide