MBW's World Leaders is a regular series in which we turn the spotlight towards some of the most influential industry figures outside the US and UK markets. In this feature, we speak to Ilich Rausa, President at Italy-headquartered independent label Rude Records. World Leaders is supported by PPL.
---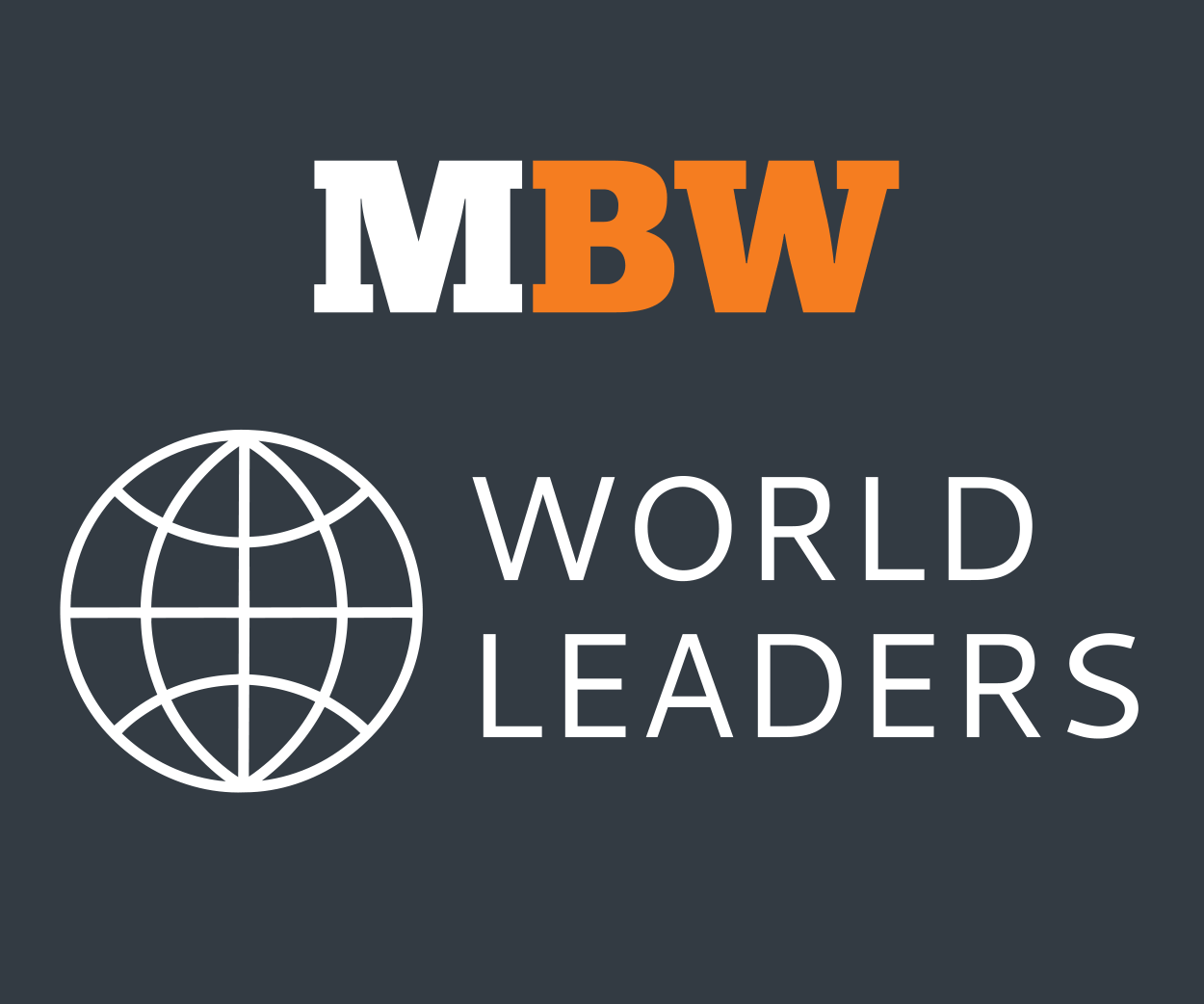 Rude Records has big plans.
The independent label, founded in Milan, Italy, in 2000 by Ilich Rausa is launching its second equity round this year, and it's also eyeing an IPO by 2025.
Some of the artists signed to Rude Records' globally-sourced and rock-centric roster include the likes of London-based Delaire The Liar, ska-punk legends Less Than Jake, American pop punk band American Hi-Fi and British rockers Puppy.
The new funding round follows the label's successful capital raise of €2.2 million ($2.4m) in 2020, and the company has made substantial investments in A&R, catalog acquisitions and marketing since then.
According to Rude Records, it invested €330,000 ($360,000) on "talent and catalog" investments over the past 24 months, which, it says, marks a 430% increase versus 2018-2019.
Speaking to MBW, Rude Records President Ilich Rausa explains that the company wants to up this investment by "at least" 30% per year and that its investment in catalogs and A&R over the past 24 months has resulted in a sharp growth in streams across all music platforms.
The label reports to have generated 503 million streams across all music streaming platforms in the last 24 months.
Other highlights from the company include adding 19 new artists to its roster between 2020 and 2021 and putting out 79 releases last year alone, with over €350,000 ($381,000) invested in marketing efforts during that time.
The Milan-headquartered label also has an increasingly global outlook and is ramping up its presence worldwide. As Rausa tells MBW, the company not only aims to invest in more catalogs and sign more artists globally, but also plans to set up new offices in key markets by 2023.
"It is essential to have a strong presence in all markets, especially the growing ones such as Asia, Africa and South America."

Ilich Rausa
"In our opinion, it is essential to have a strong presence in all markets, especially the growing ones such as Asia, Africa and South America," says Rausa.
In addition to the company's worldwide expansion plans, Rude Records is already working towards a third equity round for 2023, and plans to list on a stock exchange three years from now.
Rausa tells MBW that an IPO is an "exciting route" for its investors, and cites Universal Music Group's listing in Amsterdam in July 2021 as a recent music company IPO followed with interest by Rude Records.
According to Rude Records' pitch deck for its new funding round, the company is currently valued at €4.3 million ($4.6m), and forecasts that by the end of 2025, its catalog's value will soar to €22.7 million ($24.7m).
Here, Ilich Rausa tells MBW about Rude Records' expansion plans, the goal of achieving B-Corp status, and the growth of the business alongside the growth of the global recorded music industry…
---
Could we start at the beginning – when and why was Rude Records founded?
Rude Records was founded in 2000 by two friends who loved music. I was working in an indoor venue, and my business partner was a sound engineer. We wanted to start a new ambitious project by trying to promote local artists we loved.
Tell us about the company's first few years. What were some of the challenges that you faced in the market?
We started Rude Records when digital and streaming weren'ta way of distributing music yet, and the main challenge was trying to sign new deals with physical distros in each market.
That was the only way to be out there and have a presence. The other problem was trying to set up a promo network. Initially, we sent emails and promos directly to all the leading outlets in Europe and the UK, but then we started to [get] some PR offices on board.
---
What are the biggest challenges for artists and independent labels in Italy specifically today?
We have never been a standard label, and we've always referred to the entire EU and the UK from the very beginning.
Italian artists and labels are seeing quite an interesting boost after Maneskin and similar bands broke internationally.
With streaming platforms, the world has become a smaller place, and even local acts can be distributed and promoted globally.
---
How does Rude Records' success tie into the Global recorded music market growth that we've seen over the past few years?
While the music market quickly decreased in the early 2000s and US labels closed their EU offices, we offered Rude's network to different indie labels.
Soon, we became partners and label managers. We first represented Nitro records, a label founded by Dexter Holland from the Offspring, and we worked with Side One Dummy and Hopeless Records in 2007/2008.
We had an extensive catalog, with over 400 titles which was attractive for distribution partners. We then started to sign worldwide deals with Rude Artists, and that was the beginning of a new chapter for us.
---
Once they reach a certain level of success, many independent labels go on to be acquired by bigger companies like the three majors for example. What does staying independent mean to Rude Records?
Rude Records will probably keep being independent for the next few years, even if we have major partners such as Sony Music Publishing and The Orchard, a Sony Music company.
We're still eager to grow our roster and looking to accelerate our growth by investing in new talents and catalogs; that's why we're the first label to run an Equity Crowdfunding campaign and offer our community to become shareholders with a final IPO in the near future.
---
What are your predictions for 2022-2025 in terms of market share and value?
We project to keep growing our artists and acquire new catalogs for the next two or three years, to become one of the leading and recognized players in the indie scene.
We're looking at reaching over €20 million value within 2026, starting from the current €4.3 million. It might look like a long way, but the market is changing super quickly. There are new and incredible opportunities, and we're also starting collaborations with companies dealing with NFTs and the Metaverse.
---
Rude Records says that it is on a mission to achieve B-Corp status, and that it would be the first record label to complete the evaluation process. Could you tell us more about this plan?
Yes, that's correct. We're also involved in charity programs through Rude Cares. Among many projects, we have recently started a school in Mumbai, India, where over 50 students have the chance to attend classes for free every day.
We've now applied to become a B-Corp recognized internationally, and we're at the very last stages of the process. We're very proud of Rude Cares and its education projects.
---
Rude Records completed its first equity round in 2020, which was 225% oversubscribed – what was the value of that equity round and what investors were involved?
We wanted to try this tool, which was relatively new in 2020, and we wanted to involve friends and partners within the music industry and beyond.
It's been an unexpected success, and we've easily doubled the target we set. The initial value at that time was €2.2 million.
---
Tell us about some of the key achievements since then?
Together with a significant advance by our distributor, the equity round has helped to maximize Rude Records' growth rate.
We've signed new amazing artists and extended our international network with more partners in the US, UK, Australia, and Southeast Asia. And despite the hard times, during the pandemic, we kept releasing music and offering it to fans to somehow escape from their condition.
---
Rude Records has spent over €330,000 on new talent and catalogs in the last 24 months. How much do you predict to spend over the next 12 months?
It'll keep growing for the next three years, at least around 30% per year. 
This will, of course, reflect in a quick-growing revenue and the possibility of a higher allocated budget every year, making a snowball process start.
---
vHow competitive is the catalog acquisition market for Rude Records currently?
There's strong competition for sure and as record labels have bigger budgets to spend, the deals with artists are [getting] much more costly. This partially compensates for revenue loss for artists that have not toured for the past couple of years.
---
Are you targeting catalogs to acquire in Italy, Europe or globally?
We're more interested in acquiring global catalogs, and we'll most likely offer deals on an artist-by-artist basis where catalogs are available. We're also interested in discussing deals with smaller independent labels.
---
Digital makes up 87.3% of Rude's revenues – What are the biggest technological developments that you foresee making the biggest impact on Rude's business and the global record business in years to come?
We're sure that the metaverse and NFTs will represent a new revenue source for labels and artists in the near future and in a few cases, this is already happening.
---
Rude Records is currently working on a second equity round. What are your targets for this, and what are your development plans for the capital once it has been raised?
We're very excited for this round as the music industry has become very solid, and there's an incredible interest around it. We wanted to keep involving our partners and fan base with a second round.
We're looking at raising between €500,000 and €1 million, and we'll use funds to sign more Artists, develop our Publishing dept and, as said, acquire catalogs. 
We're thinking of a brand new way of partnering up with artists to let them also take advantage of the market's growth.
---
Could you tell us about your global expansion plans?
We'd like to add more label managers in key markets, starting with North America and South Asia, together with local teams actively working on creating hype on our Artists and developing them through local media. 
That is already partially happening, but we're looking at having a larger team onboard.
---
Rude Records is working towards an IPO in 2025 – Why does this route interest Rude Records and are there any players in the global market that Rude looks to for inspiration (who have successfully listed on a stock exchange).
This is the way to offer a solid exit strategy [for] investors and remain independent at the same time also. This is an exciting route for investors and an incentive for us.
We've followed Universal Music Group's IPO, [which was] an incredible success, and independent record labels could track the same route.
Meanwhile, [if] an [acquisition offer is received, we're, of course, ready to review it.
---
What would you change about the music business and why?
I think it's all perfect as it is, or at least I see it will be very profitable even for artists in a few years from now. Digital is probably meant to sit between 90% and 95% of total revenue for recorded music, and labels and artists can become great partners taking advantage of it.
As Goldman Sacks predicts, there will be over 1.2 billion streaming subscribers, and the market will grow constantly. Things have changed in just a few years, which is undoubtedly fantastic news.
---

World Leaders is supported by PPL, a leading international neighbouring rights collector, with best-in-class operations that help performers and recording rightsholders around the world maximise their royalties. Founded in 1934, PPL collects money from across Africa, Asia, Australia, Europe, and North and South America. It has collected over £500 million internationally for its members since 2006.Music Business Worldwide