You read it here first.
Back in August, shortly after we learned that Vivendi was planning to sell up to 50% of Universal Music Group, MBW suggested that US-based Liberty Media may emerge as a candidate in the scrabble to buy a chunk of the world's biggest music rights company.
Then, a month later, SiriusXM, majority-owned by Liberty, announced that it had fully acquired Pandora for $3.5bn.
This led us to suggest whether Liberty Media could build a true 'full-stack' music company – more officially tying together its ownership, or part ownership, of Live Nation, SiriusXM and Pandora. And, therefore, whether a strategic acquisition of a stake in UMG might be under serious consideration.
Yesterday (November 14), we got our answer. And it's a big fat yes.
One of the most important annual conferences for the entertainment marketplace is Liberty Media's Investor Meeting, which this year took place in New York.
Liberty, to paint a picture of its current influence, owns 34% of Live Nation and 71% of Sirius (which should itself soon own 100% of Pandora).
Liberty is also a big player in sports, owning 100% of the Formula One Group and 100% of the Braves Group – parent of the Atlanta Braves Major League Baseball club.
MBW sat through Liberty's Investor Meeting yesterday, and our ears pricked up when Greg Maffei – the whip-smart CEO of Liberty and the Chairman of SiriusXM – took to the stage. He was asked, outright, whether his company might be interested in acquiring a chunk of Universal Music Group.
He gave a very intriguing answer.
---

Maffei noted that corporate marriages between large-scale entertainment distributors (like SiriusXM and Pandora) plus major content companies (like Universal Music Group) had created handsome fiscal results in other media industries.
"It's a little odd, a little different, in the music space," said Maffei. "While some of the labels have had a taste or touches [of ownership] into a piece of Spotify, there really hasn't been that same crossover [as in other industries], where a distributor or a content provider has owned an ongoing large piece of the other side.
"I think that's probably a missed opportunity in some ways, for both [music content owners and music distributors]."
"Will we look at UMG if presented [with the opportunity]? Absolutely."

Greg Maffei, LiberTy MEdia (pictured)
Maffei then cited a move from Comcast boss Brian Roberts, when the executive nailed down a "very smart acquisition" of TV and movie giant NBC in 2009.
"Not only was it well-timed and well-executed, it was a great hedge on the cost of his content on the distribution side," said Maffei.
Warm-up over, Maffei directly answered the UMG question – and whetted the appetite of Liberty's investors.
"Start with the premise that if there's anything that comes up in music, we likely look [at it]," he said. "We're as big a force, we have as much cash flow, as anybody in the music business. We will look at everything. Will we look at UMG if presented [with the opportunity]? Absolutely.
"In principle – and we have to be opportunistic and look at the realities of the deal – does [buying some of UMG] potentially make some sense, to own a part of the content infrastructure as a way to hedge [content costs]? Absolutely."
His words will have been heard loud and clear in Santa Monica, all the way to Paris and, no doubt, Greater China.
---

Liberty Media has some interesting history when it comes to Universal Music Group.
In Q1 2015, Maffei, plus Liberty Media Chairman John Malone, reportedly visited then-Vivendi ruler Vincent Bolloré, and made an acquisition bid for UMG. 
It later transpired that they'd offered in the region of €13.5bn ($15bn).
These days, that might not even fetch half of UMG – with recent valuations of the company from the investment bankers ranging from sub-$20bn all the way up to $40bn.
Speaking on stage yesterday, John Malone followed Greg Maffei's line of thinking on the UMG question.
Said Malone: "One of the benefits of being in distribution as well as content was always not so much that you could extract more, but that you could defend.
"If you have a content business that's attractive, you can defend it with your distribution – [for example] somebody like Comcast supporting and carrying the Universal/NBC content, makes it very difficult for other distributors not to carry [that same content]… it de-risks [your content operation]."
---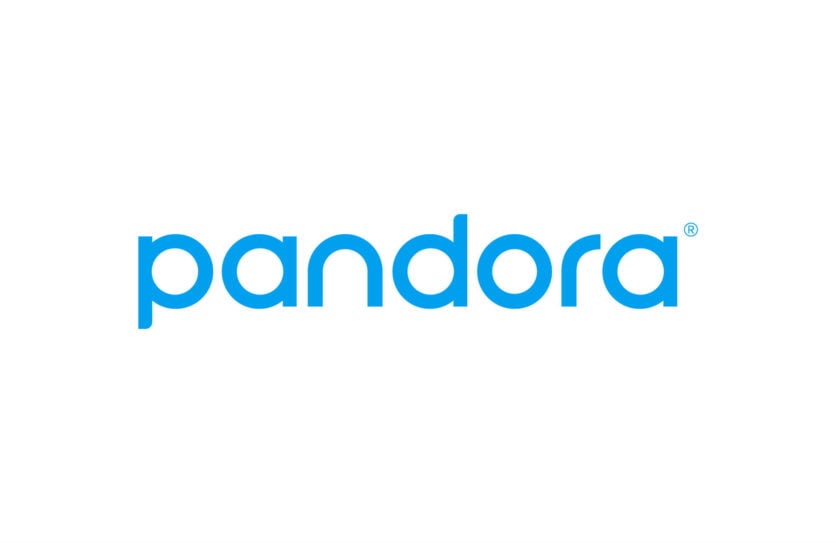 Earlier on at yesterday's Investor Day, Maffei discussed why Liberty sanctioned SiriusXM's $3.5bn buyout of Pandora – considering that, in the past, Sirius's management team blew hot and cold on the prospect of acquiring the streaming music service.
"We've always been attracted to the strength of Pandora – its brand, its large audience, what it has done in mobile," said Maffei. "But we had questions about its business model back when they were trying to be somewhat of a me-too player in [music streaming] subscription; they lost some of their momentum, some of the strength they had in the ad market.
"Some of that was a little bit [down to] strategy, and a lot of that was, in our judgment, down to poor execution by the prior management team."
"Pandora lost momentum… a lot of that was, in our judgment, down to poor execution by the prior management team."

Greg Maffei, Liberty Media
Maffei then suggested that the new Pandora management team, led by CEO Roger Lynch – who replaced Tim Westergren in the firm's hotseat in August last year – had kick-started a renewed focus on advertising as a revenue source at Pandora, not least by acquiring ad-serving platform AdsWizz for $145m six months ago.
To put Pandora's ads dominance into context: in the first nine months of 2018, the US-only platform generated $777.5m in advertising revenues.
That was up very slightly on the same period in 2017 – and comfortably ahead of Spotify's equivalent nine-month 2018 ad revenues of €374m (approximately $425m).
Maffei said yesterday that Liberty had "a lot of confidence in Roger [Lynch] and his team". He commented: "[They are taking] advantage of their strengths – not to give up on subscription, but [also] not to make that the focus at the cost of the ads business."
Maffei told Liberty investors that Sirius was particularly pleased to have locked down a nine-year US royalty rate freeze as part of the introduction of the Music Modernization Act last month.
"We are relatively blessed with a stable regime now for nine or ten years, and that's pretty attractive," he said. "But in general, on the music side, those [content] costs have risen, and I suspect the longer-term trend is that they will get more expensive."
In its latest quarter, to end of September 2018, across all of its divisions, Liberty Media turned over $2.3bn, with a quarterly operating profit of $531m.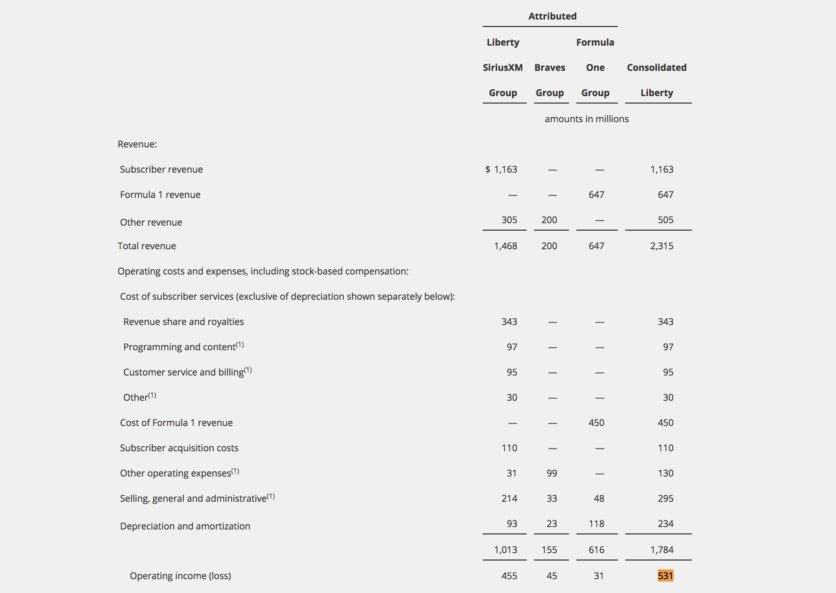 Music Business Worldwide