MBW's Key Songs In The Life Of… is a series in which we ask influential music industry figures about the tracks that have – so far – defined their journey and their existence. This time round we quiz Gary Gersh, President of Global Touring and Talent at AEG and an exec with over four decades in the business. The Key Songs In The Life Of… series is supported by Sony Music Publishing.
---
Gary Gersh has got form. He knows that his ultra-long list of Key Songs breaks all the rules – but admits there are some ex-colleagues who won't be a bit surprised.
"It's funny, when I had my management company [The Artists Organization], at the end of each year I would make all the people who worked with us list their Top 10 Records. And they did exactly that. I, of course, had 10a, 10b, 10c… They were like, 'Dude, you said it was a Top 10!'.
Well, MBW said it was a Top 5-10, but Gersh is not just good company, but a persuasive advocate. So, 14 it is. And even then he has the cheek to open with, "Making the list was incredibly hard"! – before adding, "but that's fine, I enjoyed it".
To be fair, It's a list that represents over 40 years in the business, a career that begins with helping to build the Licorice Pizza record chain and includes a storied career as an A&R executive at EMI America, Geffen Records (where he signed Sonic Youth and Nirvana) and as CEO/President of Capitol Records (signing the Foo Fighters to their first label deal).
He has also found success as an artist manager, before switching to the live sector in 2015, where he is now President of Global Touring and Talent at AEG Presents, the world's second-largest concert promoter.
Along the way, Gersh has worked in various capacities with such wide-ranging artists as Sonic Youth, Nirvana, Counting Crows, Foo Fighters, Beastie Boys, Peter Gabriel, Rickie Lee Jones, Soundgarden, Blackpink, Luke Combs, Zach Bryan, Karol G and Tyler, The Creator among many others.
He says: "I've been a record collector since I was 11 years old. So the idea of which records meant the most to me, which records shaped me, which records held me tight when I needed it, when there was no one around, which records actually moved me forward in my life, or changed my life… there's so many that I know no matter how many I give you I'm leaving a ton out."
And, of course, when he puts it like that, 14 is fine…
---
1) Smokey Robinson and the Miracles, Tears of a Clown/Shop Around (1970/1960)
You see my tactic straight away, I'm creating a non-existent double A-side to get as many tracks in as possible.
I remember driving in the car with my mother when I was young, listening to the radio here in Los Angeles. Tears of a Clown came on and I made my mother pull the car over and turn it up as loud as it would go. She just looked at me, like, 'Oh my God, you're some sort of alien'.
But I had never heard a sound like that; I had never heard anything like it. And the lyrics were so incredible, they touched me in such a way that all I could think is, who is this guy? Genius.
Smokey Robinson was writing these songs that are so meaningful. And it was really only later in my life that I was able to look back and realize, he was creating an entire new sense of what music could do at a time when everybody else was looking in a different direction.
Smokey Robinson was like Bob Dylan. He was saying things in pop records that no one else would even dare to say.
That was what got me started collecting records. And that's when I realized there were people like Al Bell at Stax Records, Berry Gordy at Motown, and various other people, who were creating music in their own personality.
That's what made me, so early in my life, want to be in the music business. I wanted to be in the business of creating and giving people a path to see their vision realized. It was those records that blew me away.
---
2) What's Going On, Marvin Gaye (1971)
I wasn't old enough to really understand what the rest of that album meant at the time, and how revolutionary it was, but this track hit me emotionally straight away.
Marvin and Stevie Wonder were changing the face of what artists got a chance to do on their records. The album itself is probably my favorite album of all time, and this song was representative of an emotional time in our country.
It changed the nature of our country. It could be released tomorrow and it would still be revolutionary.
---
3) Van Morrisson, Cypress Avenue (1968)
I've always said those two albums – Marvin Gaye's, What's Going On and Van Morrisson's Astral Weeks – were the records I couldn't stop listening to, and will never stop listening to. They just wrapped me up.
I remember playing this over and over and just not being able to take it off. Again, I'd never heard anything like it. And again, I didn't understand what the album really meant at the time. I knew it seemed like a departure from the other things he was doing, but there was this sense of beauty and soulfulness, as if it came from a different place than anything I was listening to at the time.
This song in particular took a hold of me in a way where I just listened to it non-stop and I found different things in it every time.
---
4) California Love, 2Pac featuring Dr. Dre (1995)
I think this is a perfect single. I think the production is perfect and I think it's one of those records which perfectly reflected the world it was set in at that time.
It captured what was going on on the West Coast, it captured where Tupac was coming from and it captured one of the greatest producers of all time at the top of his game.
To this day, when it comes on, you turn it up and it sounds as fresh as it could be. It's an apex moment and a monumental record.
---
5) Box of Rain, The Grateful Dead (1970)
This is a record that started to move me in a different direction in my life. It helped me start understanding a little bit about what bands could do live
We were lucky because we got to see so many different types of bands. You could go see The Grateful Dead and be completely enthralled. And the next day go see Queen, or whoever it might have been, and be completely enthralled in a different way.
The Grateful Dead showed me there was a laid-back ease with which music could flow. They weren't all about the three-and-a-half minute singles I'd grown up with, but they were sheer beauty on record. And then you would go see them live and it would just blow your mind.
---
6) Five Years, David Bowie (1972)
This is the opening track to an album and a live show that changed my life. I went to see David do Ziggy Stardust album at the Long Beach Arena. I came out of that show and I was never the same.
We'd kind of heard about this guy, David Bowie, but then he went to see him and it was mind-boggling. He and The Spiders from Mars were playing this incredible rock n roll music, but it had heart and soul that was unlike anything I had ever seen. When I walked out of there, I was just like, 'What just happened?!'
I was fortunate enough to work with him a bit later in my life. I told him about that experience and we talked about what that period of time in his life was like.
I really admired his bravery, and his willingness to challenge the system in every single way, and then come out and make a record that no one else was ever capable of making. And to get to see it live, it was… it changed my life, that's all there is to it.
---
7) Good Times, Bad Times, Led Zeppelin (1969)
This is from the first record, which is at the start of I would say five or six perfect albums in a row.
I remember going to school when I was younger and people would say, 'The Beatles or The Stones?', and I would say 'Led Zeppelin'.
The opening riff to this track is one of the greatest riffs ever in rock music. And they were probably the single most dangerous, exciting live band that's ever existed.
I got to see them many, many times, but it was that album and this song that got me into the rest of it. We listened to it over and over and over again and to me it's still the essence of being a teenager falling in love with rock n roll.
---
8) Keep On Running, Stevie Wonder (1972)
This is another rare example of an artist who hit a groove where they released five or six perfect albums in a row, in this case in the early 1970s
This album [Music of My Mind] was the one that kicked it off for him in terms of turning from Little Stevie Wonder into a different kind of artist – as amazing as those early records were.
And it was the music of his mind, it all came from him. He was not only writing all the songs (with a handful of co-writes) and playing almost all the instruments, he was producing and engineering it. This is when his vision started to come through. And then to follow it with Talking Book, Innervisions, Fulfillingness' First Finale, Songs In The Key Of Life… I don't know if anybody has ever put out that many great records in a row, and this is where that world opens up.
---
9) Bring The Noise, Public Enemy (1987)
This came out when, to some extent, music was in a lull, and you could feel the vibrations from it, you could feel something was happening.
PE arrived and were saying important things and making great records with brilliant production from the outset.
A couple of years later, I thought the same thing about the impact Tribe Called Quest made with a song like Can I Kick It? They showed up with a whole other attitude and production that was equally as brilliant – not as big and not as brash as Public Enemy, but so moving and so special.
They're both records and artists that changed my life and continue to change my life.
---
10) Fake Plastic Trees, Radiohead (1995)
I was fortunate enough to have worked with Radiohead at the very beginning when I was running Capitol Records.
Creep was a really big hit off their first record [Pablo Honey, 1993] and we really didn't know what was going to come next. I'm not 100% sure they knew.
Before The Bends was released, they gave us a song called My Iron Lung. We put it out, we went to radio, no one wanted to play it and we figured we'd just broken a track [Creep], but not the band.
And then they delivered The Bends, which was brilliant.
But it was Fake Plastic Trees that still to this day blows my mind: the breadth of what it is as a song, the ideas they're putting across, the video, everything about that track – at a time when they hadn't broken through.
I think this track really changed how people were going to see them as a band from then on.
---
11) The Weight, The Band (1968)
These guys were doing something that no other band was doing. They were swapping instruments on stage, they were taking turns at lead vocals, then they were all singing different verses in the same song, there were the harmonies; it was an incredible package.
The Weight is one of those songs… the message, the soulfulness, the breadth of what they were trying to capture, it's perfect.
I was fortunate enough to be at [classic live concert movie] The Last Waltz. It's the only Thanksgiving with my family I've ever missed. I was a young boy working at Capitol Records, putting up posters in record stores, and they allowed me to go.
I went up there two days early, so I spent time watching all the rehearsals and of course it was one of the best shows I've ever seen.
Years later, when I  started working in A&R, The Band broke up and Robbie Robertson decides he's going to retire. I go find him and say, 'No, you're not going to retire, we're going to make a record'.  And we made Robbie's [eponymous] first solo album [1987].
---
12) Willow The Wisp, Miles Davis (1960)
Miles was the one who turned me on to jazz, as he has done for so many.
When I went back and listened to those records that came out when I was a very little boy, the ones that affected me and really grabbed hold of me, were the records he made with Gil Evans. They have an effect on me to this day.
With Willow The Wisp – and [parent album] Sketches of Spain generally – Miles and Gil made a record that actually put you in that country as you listened to it. They made music that put you in a different part of the world!
And it's amazing, because it's clearly the precursor, 60 years earlier, of what Terrace Martin is doing with Kendrick Lamar. That doesn't happen unless these records happened back before I was able to know what they were really about.
---
13) Stir It Up, Bob Marley and the Wailers (1967)
I was a really young man when I heard this, and it took me a while to understand that here was a guy who was not just making music for people to enjoy, but was actually changing the culture of the nation.
When I first went to Jamaica, we would drive by people's houses and they would have pictures of Bob in their window; the Wailers insignia was everywhere. It was an uprising.
And musically he was a guy that brought rock n roll, soul, and obviously reggae, together with lyrics that were not going to stand for how things were – like Marvin Gaye and like Public Enemy.
On top of that, to this day, Bob Marley and the Wailers live at The Roxy is the greatest show I've ever seen. I never witnessed a more transcendent moment in all my years of seeing live music – and so I'm lucky for that.
---
14) London Calling, The Clash (1979)
Dare I use the word perfect again? This song, that album, that cover, the band at that time, they were just the greatest there was at that time.
That album took all of us by surprise. It was like a call to arms like no other. And this track in particular, it wasn't about London, it was about saying, 'We've had enough.'
What that band represented at that moment in time, and more than any other band of that era, was the idea that not only can you pick up a guitar and play rock n roll music, but you can pick up a guitar, play incredible rock n roll music, write incredible songs and you can change the fucking world.
---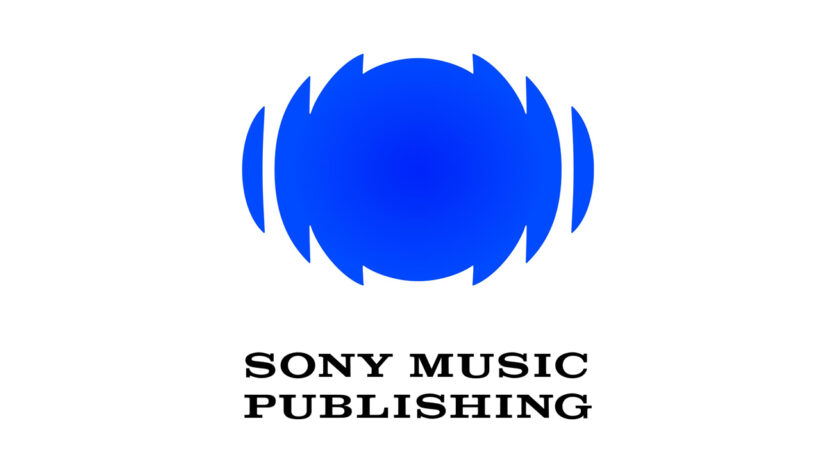 Key Songs In The Life Of… is supported by Sony Music Publishing. SMP represents classic catalogs including The Beatles, Queen, Motown, Carole King, Paul Simon, Bruce Springsteen, AC/DC, Leiber & Stoller, Leonard Cohen, Stevie Wonder, Michael Jackson and The Rolling Stones, as well as beloved contemporary songwriters such as Ed Sheeran, Beyoncé, Lady Gaga, Olivia Rodrigo, Calvin Harris, Daddy Yankee, Gabby Barrett, Jay-Z, Ye, Luke Bryan, Maluma, Marc Anthony, Miranda Lambert, Pharrell Williams, Rihanna, Sara Bareilles, Sean "Love" Combs, Travis Scott and many more.Music Business Worldwide