Well… this is a pleasant surprise.
Despite widespread forecasts that the world's second biggest annual recorded music market – Japan – would shrink last year, it actually grew by 0.42%, MBW has learned.
According to freshly-published data from local trade body the RIAJ, Japan's physical music sales fell year-on-year in 2016 to 177.7bn Yen ($1.6bn) – a 2.7% drop on 2015.
But there was a much better performance from the digital part of the business than many expected.
Inclusive of downloads across audio and video, as well as subscription streaming, digital music generated 52.89bn Yen ($479m) in Japan last year – up 12.3% on 2015's digital tally of 47.07bn Yen ($426m).
In total, then, Japan's recorded music market generated 230.593bn Yen ($2.09bn) in 2016 – just ahead of the 229.639bn ($2.08bn) posted in the prior year.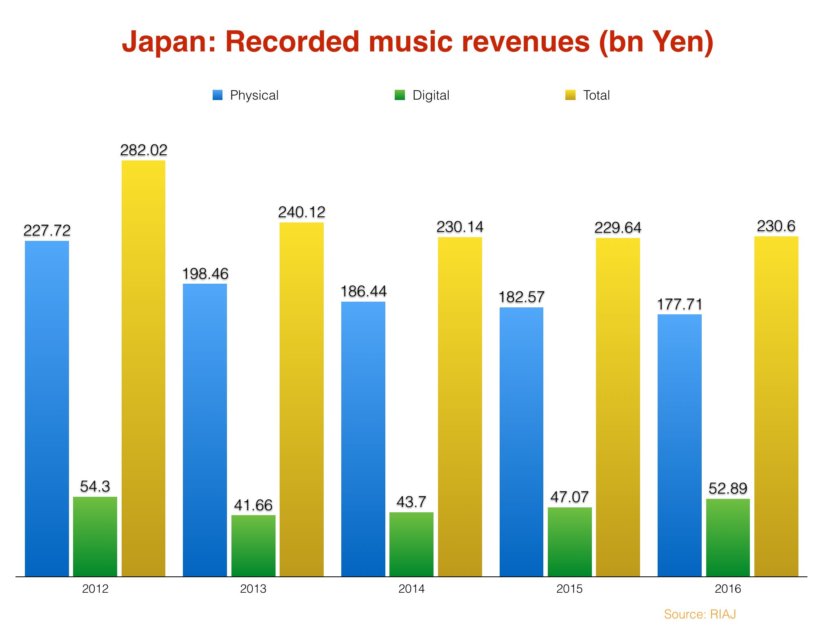 ---
Within those crucial digital numbers, a few key stories stand out.
Japan's subscription streaming revenues grew 61.4%, up to 20.003bn Yen ($181m) in 2016 versus 12.393bn Yen ($112m) in the prior year.
An impressive leap, but one which should be kept in context: That 20bn Yen streaming tally made up just 8.7% of total recorded music revenues in the year, and 37.8% of total digital revenues.
Unlike every other major music territory, album download revenues also grew in Japan in 2016.
The format generated 9.55bn Yen ($86m) in the year, up 3.5% on the 9.23bn ($84m) Yen generated in 2015.
Single-track downloads (audio) fell 8.1% to 17.46bn ($158m) Yen in 2016.
In total, audio download revenues (not including music video) dipped slightly from 28.22bn Yen in 2015 to 27.01bn in 2016.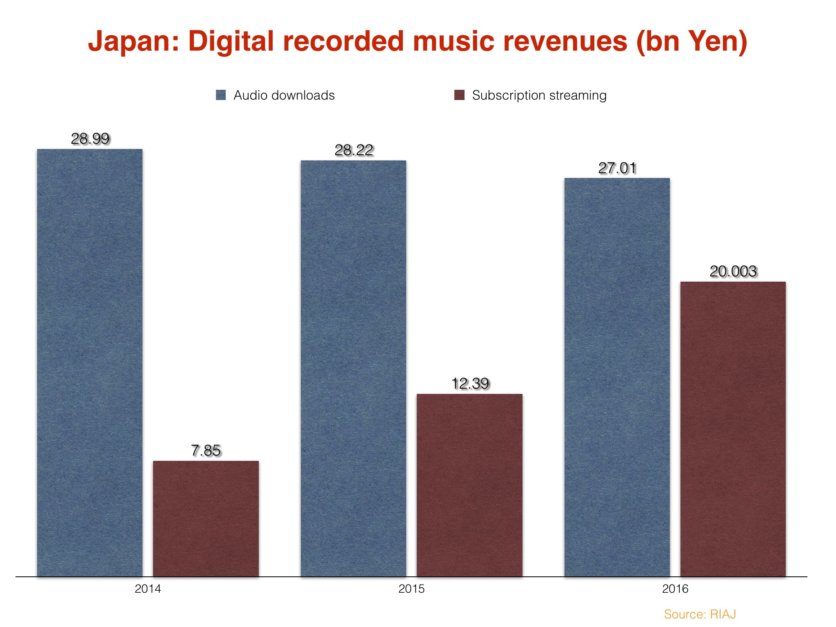 ---
Although Japan's physical music sales – including CD, vinyl and cassette – fell 2.7% in the year, their 177.7bn Yen haul still made up a commanding 77.1% portion of total industry revenues.
That was, however, down on the 79.5% market share claimed by physical sales in 2015.
(Pictured: Radwimps, whose Ningen Kaika went to No.1 in Japan in Q4 last year.)
---
Digital sales 2016: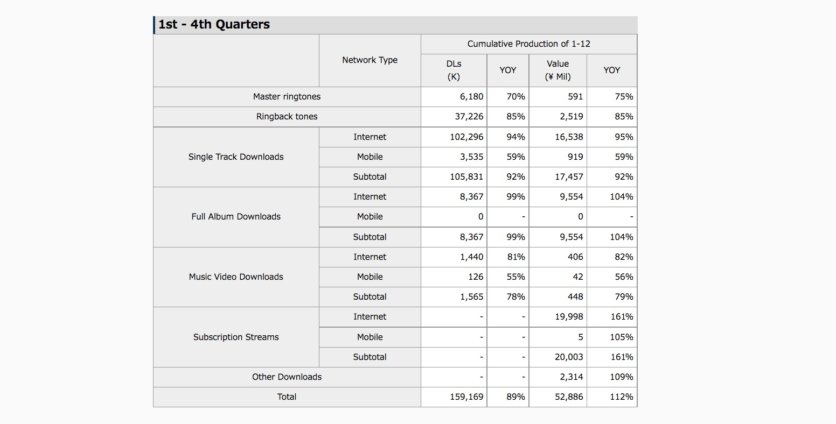 ---
Physical sales 2016: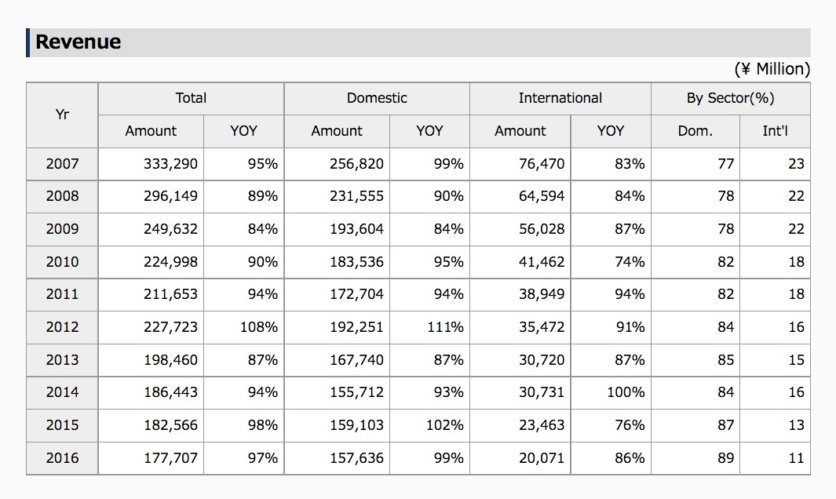 ---
(All conversions into US dollars approximate using current exchange rate)Music Business Worldwide