MBW's Inspiring Women series profiles female executives who have risen through the ranks of the business, highlighting their career journey – from their professional breakthrough to the senior responsibilities they now fulfil. Inspiring Women is supported by Ingrooves.
---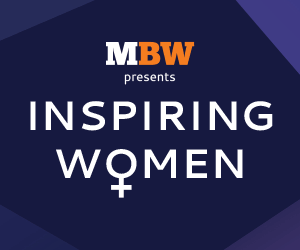 If you're lucky, you might have had a vague idea of the sort of career you wouldn't mind attempting to pursue during school. The reality is, most of us don't have a clue about where our passions and talents could take us until our teenage years are behind us (if we are ever able to discover the 'dream job' that pays the bills too).
Not Jane Abernethy. As a 16-year-old in Edinburgh, she discovered the existence of the music business and a job called A&R, and decided it was to be her future. A careers counsellor told her the music business was a tiny industry, where jobs were difficult to get and weren't very well compensated. Still she forged on, reasoning, quite rightly, that some people must be able to break in – so why shouldn't she. 
In the early 2000s, Abernethy got accepted on to what was at the time one of the very few commercial music degrees at London's University of Westminster. During the three years there, her music tastes developed beyond the classic songwriters she loved in her youth (Nick Drake, Joni Mitchell, Jeff Buckley) to the thriving grassroots music scene she was surrounded by and involved in (as a musician and a fan), and the songwriting and folk talent coming out of America at the time.
Her 'weird' music taste helped land an internship at 4AD, where she spent one day a week during her second year at Westminster researching the history of the label for its new website. "I learnt so much and become so passionate about the music," she says. "I'd only known a little bit about the music they were putting out but by the end I knew everything."

---
After offering her sofa to Jana Hunter and Brendon Massei of Viking Moses after their show in London, and playing them some of her own music, she was invited to join them on a tour of the West Coast in the US. It was there (as well as Myspace), that she discovered a host of new talent, which helped her land a job as a scout at 4AD when returning to the UK. At the same time, Abernethy started her own Caspian label to release music that 4AD passed on and to learn the process of putting out a record from start to finish.
Beirut was the first signing Abernethy was involved in at 4AD after meeting the band's manager at SXSW and then spending a weekend hanging out in London. The second was Bon Iver, who she found while researching online ahead of the release of his debut album. "I was the project manager for Bon Iver in Europe and got to collaborate with the US label, Jagjaguwar. I learnt a lot with that project — because it was so successful, it meant that there was a lot of things happening with it to be co-ordinated on the international side as well," Abernethy says. "There is no experience you can learn in a classroom that compares to the hands-on experience of doing the work, you learn so much quicker."
"it's great to talk about music with an artist but you're also there to educate them on what your company can do."
The biggest lesson she learned was the importance of knowing about the structure of a record label and how campaigns work in order to help the artist understand what the company is doing. She explains: "It really strengthens your relationship with an artist — it's great to talk about music but you're also there to educate them on what your company can do and why it's important if they do a certain piece of promo or not, or what their next four to six months are going to look like.
"You are that first point of contact with the artist so having that knowledge is really reassuring for them because you are the person they are going to ask. You can always ask someone else if you don't know, but you have to be able to translate that back to the artist."
---
Abernethy then discovered Merrill Garbus' project Tune-Yards on Myspace through the artists she got to know during her trip to the states, and it ended up being the first act she was allowed to be the A&R for. "I wrote Merrill a message and said I'd love to come see you play, she wrote back that she was living in Montreal and was going to have a 30th birthday party and I could come to that. I said, Well if I come, will you play some songs? And she said yeah. So I went to Montreal, met her and we got on really well. But she was really mistrustful of record labels and was pretty DIY in a lot of ways. She agreed to a one album deal and that was my first signing."

Grimes was another flagship 4AD signing for Abernethy, who she found after seeing her play a show in a basement at Pop Montreal, and discovering that her manager was looking for partners in Europe. "I remember taking her CD back to the accommodation I was staying in and listening to it on my headphones, emailing my boss like, We have to do this right now. I had this real sense of urgency with this project, I knew there was something special and different about her as soon as I saw her play." The Lemon Twigs were another chance discovery, who Abernethy saw play after another act she'd gone to watch at CMJ.
In total, Abernethy spent nearly 15 years at 4AD, during which time she rose to Director of A&R, working from London and New York, and watching the label grow from a team of two to fifteen, with offices in New York and LA as well as London.
At the end of 2018, she left to join label group Omnian Music Group as MD where she presides over Captured Tracks, 2MR, Sinderlyn and Manufactured Recordings.
Here, we chat to Abernethy about working with artists and A&R, playing the long game, and the challenges and developments she's experienced while working in the independent music sector.
---
What does A&R mean to you?
Being part of the independent label community and doing A&R is really different from doing A&R for a major label. We are looking for people who are probably being overlooked and underestimated and trying to get attention for music that we feel really deserves it. When that pays off, it's so rewarding. It's really about giving a voice to artists that you believe are important and music that you think is really special.
---
How do you approach working with artists, and getting the trust of those, like Merrill Garbus, who might be a bit mistrustful of record labels?
It's about collaboration. When you meet an artist, you have to try and get to know them and learn not only what is special about them, what makes them different, and what's going to make other people care about them, but also what their strengths are and where they need some help. I think a big part of it is education and communication, especially with younger artists and managers, on the process of releasing and promoting music domestically and internationally.
I'm really lucky that I've always worked for companies who have given the artist creative agency and freedom. That usually makes things a lot easier — if you're not challenging the artist to do something that makes them uncomfortable, and working with them to find out what they want to achieve and then telling them the best way to achieve that.
A big part of it is if an artist is really talented, not just at making music but also as a producer. I think it's more common now to see artists producing their own work, but sometimes the artist might benefit from some outside mixing, and you have to have hard conversations about things like that and say, well let's just try to do another mix with someone else and compare. Sometimes they'll say okay, and actually yeah this is better, and sometimes they'll not want to do another mix at all.
It's the same with video — with Grimes, she was so good at so many things, I really wanted to facilitate all the things that she was good at. So when she said she wanted to direct her own music videos, knowing that she'd been involved in working with the directors on all the videos she'd done previously, we were in a position where we could say, Yeah let's try that, and put a production team around her. Since then, with her brother, she has directed all of her own music videos.
But not everyone is good at that. The other problem is when you work with someone like Grimes, everyone else is like, Oh I'm going to make my own video. It's like okay, let's try it, but maybe not on the lead single. So it's just about communication and helping people realise where their strengths are and where they can have some outside help to enhance what they are doing.
---
How do you get around a situation with an artist where you've tried something, and from a label perspective it's not quality enough to release, but the artist still believes that it is?
I always give the artist the final say. I've never rejected anyone's music, I would give my opinion but I would never have the final say over the artist. That is just not how it works at independent labels generally. Usually it goes pretty well, I don't think there has been a situation where there's been a big disagreement over something like that. If you have something that you might not think is as good as it could be, you would still find a way to use the music or video or whatever it was, but it's just more about the timing of it, if that makes sense.
"I always give the artist the final say. I've never rejected anyone's music."
---
What were your biggest lessons learned during your time at 4AD and is there anyone who has really inspired your career and that you've learned a lot from?
I never worked with Ivo Watts-Russell who founded 4AD, but I feel that his influence is still felt, not just at 4AD, but across many independent labels today. He was known for choosing artists who might not be particularly fashionable, and not sound like anything that was really en vogue at the time. He also put out music on 4AD that didn't necessarily fit with the music that had come before on the label. That's been incredibly inspiring to me and a lot of other labels — to just choose to work with people who you like and not worry too much about whether it fits and celebrate the fact that it doesn't.
The other thing from 4ad that has been widely influential is the visual art aspect of the label. I was really lucky because when I started working there, [British graphic designers] Vaughan Oliver and Chris Bigg from V23 were still working with the label a lot and I got to know them quite well. The way they approached an album cover was as thought out and inspired as an artist would approach a record.
Vaughan was such a character and the way that he thought was so different and eccentric at times, and it produced such incredible results. So another big lesson for me was that the visual art matters as much as the music when it comes to putting out records. You want to put out something that visually does the music justice, that's art in its own right.
---
Why did you decide to leave 4AD and join Omnian?
I'd been there for almost 15 years from when I first started interning and I felt really lucky to be part of the label's rebirth and given so many opportunities. But I knew that I'd reached my ceiling and I wanted to keep learning and challenging myself. I'd always been interested and involved in legal and business affairs, and label management felt like the logical next step. So when [Omnian Music Group founder] Mike Sniper got in touch with me about running Omnian, I was really excited about that idea.
It's the first time that I've managed people and that has been a big learning curve for me. I'm looking after multiple labels and they are all slightly different from one another, so it's actually really creative, and because it'a a small company, I still get to be involved in A&R and artist development too. So it's kind of my dream job.
---
What have you learned about managing people so far?
I'm still learning but I think it's really important to be fair and consistent, to communicate as much as possible, and be honest and understand where people want to go in their career. I've been really fortunate that I've worked with people who took an interest in me and wanted to help me get to where I wanted to go in my career and give me new opportunities, and I want to do that for younger people in music.
---
What have you been up to in your first year?
Getting to know the artists and the catalogue, and all the staff too. Just trying to understand the structure of the business and all the partners that we work with. Pretty early on I joined the A2IM advisory board, that has been really fascinating and I'm learning a lot from my peers on the board. On the A&R side, I've helped bring in a couple of new artists that we're going to launch pretty soon.
One is for Captured Tracks called Becca Mancari, she is from Nashville and is really fascinating. She grew up as a fundamental Christian and is gay, so this record is all about her coming out story and how life is beautiful and hard but it's a really amazing uptempo joyful record. She has maintained her relationship with her family and she's also got her friends who are like a second family to her. The album has been produced by Zac Farro from Paramore and it's so good. 
We are releasing it during one of the most challenging times that we've ever seen in the music industry so we are trying to be creative about how we shape this campaign, because we think this record feels so important in so many ways. Becca is the kind of voice that I think needs to be elevated and heard by a lot of people.
The other artist that were about to launch is for Captured Tracks' sister label, Sinderlyn. She's called Tatyana, and she's a harp player who makes pop music and lives in London. Her EP is going to come out this year and we are launching her first single on the 14th of April. 
---
Like you say, now is indeed a really challenging time for the music business which has been hit hard by the coronavirus pandemic. But on the other hand, I wonder if it's actually a good time to release new music because a lot people have more time on their hands to listen to it.
I agree, having your own office where people aren't coming over to your desk or waving at you while you have your headphones on, or you're not fighting your co-worker for the office stereo, you do find that you have a lot more headspace for listening for sure.
So I am hopeful that that is how it's going to be for the new artists, because some people are saying it might be easier for established artists. I do have that optimism that people right now need art, they need music to get them through this time, and we are putting out what I think is really special music so I think it's going to go okay.
"I don't really believe that you have to reach the heights on your first record, I like to play the long game and give people a chance to develop."
The other thing is that I don't really believe that you have to reach the heights on your first record, I like to play the long game and give people a chance to develop. I also think that is maybe easier working with the smaller labels than working with a big label. With 4AD, even though it's an indie, there was so much of a spotlight shone on every artist on that roster and I think it put a lot more pressure on reaching the goal straight away. With smaller labels like ours, you can have a longer time to develop.
I always used to say to my boss, The National wasn't built in a day! You do see those artists who have become successful after three or four albums and that still happens. So even though this is a difficult time, and you do want releases to be as successful as possible as early as possible, I also believe that we're going to be doing more releases so we have time. If we get off to a difficult start because of the pandemic, we will just do another record and build on whatever we do now.
---
What are your ambitions in your new role?
I want to help develop and grow the company with the artist development skills that I have, but also with business development. I always said that my dream was to go to another smaller label, like how I'd come into 4AD when there was just two guys and me, and take what I know now and help grow that label.
4AD did grow so much, people now don't believe me when I'm like, It wasn't considered that cool when I started working there! It had gone through a bit of a rough patch and I feel like it had this incredible rebirth and rejuvenation. I think Captured Tracks has got a really incredible brand and there is a lot already there, but I love the idea of helping to grow the brand of the label and the releases and punch above our weight.
---
The music industry has changed a lot during your time in it, with streaming being the most obvious development. What impact have you seen that have on the independent music sector?
What I've learnt about how streaming has affected independent labels especially, is that if you have a catalogue, if you're pretty well established, then it kind of balances out the lost revenue from decreasing CD and physical sales. But for smaller companies, it's a lot more challenging because you don't have those catalogue releases that just collect streams and income without promotion. So I think that it's going to be harder for people to start labels now.
What we've also seen is label services becoming an option for artists and self-releasing. I feel like a lot of artists might believe that you don't need a record label anymore, and while that is strictly true, and you can self-release, the artists who have been most succesful self-releasing have teams who operate as record labels for them. They have managers, and every role that would be in a record label has been filled by someone, it's just not called a record label, or it's the artist's own record label.
"I feel like a lot of artists might believe that you don't need a record label anymore. while you can self-release, the artists who have been most succesful self-releasing have teams who operate as record labels for them."
So my big hope is that artists are going to continue to value labels, especially independent labels who for the most part are trying to offer artists fairer deals and compensation and support. I think that label services can work out great for some artists but it's not for everyone, and it's important that an artist tries to educate themselves as much as possible as to what these companies would do for their music, and make decisions based on that.
---
Are there any other changes you'd like to see that would help strengthen the independent music sector going forward?
The most important one I think is to see more gender, race and age diversity in music companies, especially with people in leadership positions. I think ageism is something that people don't talk about too much in music, and I wish that there were more women and people of colour who are older in leadership positions. I do think that that is really key to having a more diverse industry and workforce.
---
Do you have any ideas as to what the root cause of that perceived ageism is?
Well the music industry is generally considered to be quite youth facing in who is consuming it, although music is consumed by people of all ages. But the music that does well commercially is generally geared towards younger people and that is probably a big part of it. In A&R, a lot of it is about connecting with artists who are often younger people, so that is why you see very few people who continue to do A&R in their '40s, for example. People do tend to transition into label management or another role rather than A&R.
I think it's so difficult to earn a living in music and there aren't a lot of well-compensated jobs, especially in the indie community. So are people just choosing not to do it anymore because they can't afford to, and maybe they are able to do something else? I'm not sure. But I do think that there might be an element of: you should be hiring young cool people.
---
I think it's interesting how there is so much focus on Radio 1 and the youth-focused playlists, when the older generation actually have the most money to spend on music.
Yeah, and they are more likely to buy physical formats where often you are making more money as a label or an artist. But if you're a certain level of artist, then you're making more money if people are streaming your music than you are for one CD or LP sale. So it just depends what level of artist you are.
The other thing that you asked me about was who has inspired my career. I didn't really know that this job existed until I did and then decided to go for it, so there wasn't a blueprint for me in terms of a person [to look up to] when I got into this job.
But since I've been working in the music industry, I have been lucky to meet Alison Wenham who is a huge inspiration. She founded AIM, and she took on Steve Jobs to have the independents included in the iTunes negotiations when they were being overlooked. That is what I mean — I want to see more women like Alison Wenham who are in those positions of leadership and power, and are actually fighting for the independent community.
---
What advice would you offer to someone starting their career in the music industry and A&R today?
It's not for the faint of heart, it's a really risky career path, and not everyone who starts off as a scout is going to end up earning their living as an A&R. There is no traditional hiring method, you don't really see job adverts for A&R, so it really is about who you know and right time and right place.
The best advice I heard someone give about this was if you want to be an A&R, if you want to have a certain job, just start doing the job and eventually someone might pay you for it. I think that can be true, and to be honest, I'm surprised it worked out for me. I always went into this thinking it wasn't going to, I was always told there are hardly any of these jobs and they are not well paid. Also, I feel shy at shows and parties — I'm not someone who is a big party animal networker.
But it did work out and I think part of the reason it did was because I carved my own niche by not going after artists who there were bidding wars for, and trying to work with people who I felt stood out to me. So I would say be yourself, don't assume it's going to work out, and remember that it's a transferable skill that can be applied to other roles in the music industry. 
---
MBW's ongoing Inspiring Women series is supported by Ingrooves,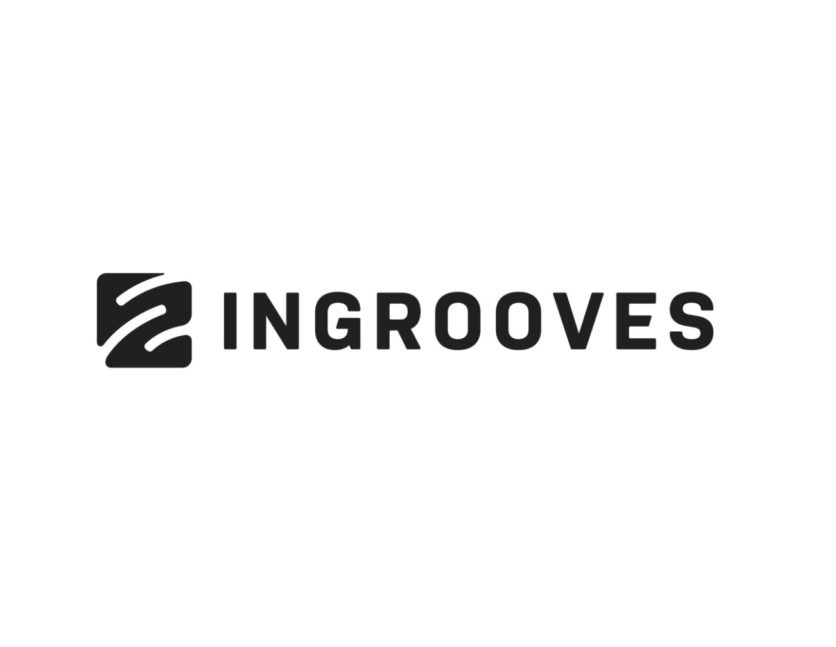 which powers creativity by providing distribution, marketing and rights management tools and services to content creators and owners. Ingrooves is a leader in the independent music distribution and marketing industry, provides independent labels, established artists and other content owners with the most transparent and scalable distribution tools including analytics, rights management services, and thoughtful marketing solutions to maximize sales in today's dynamic global marketplace.Music Business Worldwide