MBW's World's Greatest Songwriters series celebrates the pop composers behind the globe's biggest hits. This month, we talk to Desmond Child – the hugely influential writer behind global smashes for the likes of Aerosmith (Dude Looks Like A Lady, Crazy), Bon Jovi (Livin' On A Prayer, Bad Medicine), Alice Cooper (Poison) and many, many more. The World's Greatest Songwriters is supported by AMRA – the global digital music collection society which strives to maximize value for songwriters and publishers in the digital age.
---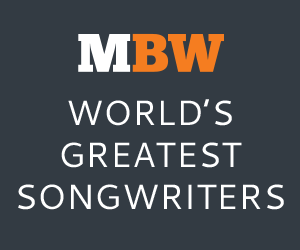 Desmond Child has written all sorts of songs for all sorts of artists.
But what he does best – and most successfully – is write rock anthems. Not just anthems, but some seriously big anthems for some seriously big artists; the likes of Kiss, Aerosmith, Alice Cooper and, most notably and most regularly, Bon Jovi.
Along with the band's singer, Jon Bon Jovi, and guitarist, Richie Sambora, he wrote one of the great anthems in rock history: Livin' On A Prayer.
The story of Tommy and Gina was at least partly inspired by Child's relationship with Maria Vidal, his long-term girlfriend from before he had fully realized, or at least acknowledged, that he was gay.
Vidal (amongst many other things) did indeed 'work the diner all day' and was nicknamed Gina by her colleagues because of her likeness to Italian actress Gina Lollobrigida; Desmond's real name is John Charles Barrett, hence the song's protagonists were originally called Johnny and Gina, until Mr Bon Jovi pointed out he didn't want people to think he was singing about himself – so it ended up being Tommy who used to work on the dock.
A fascinating little footnote to a nailed-on classic, right? But wait, there's so much more.
One of the most iconic lines from the song – 'It doesn't make a difference if we make it or not' – was actually inspired by a rather sinister cult. One which, at the time, had Child pretty much enslaved, while subjecting him and others to mental and emotional abuse.
It was also bleeding him dry of every penny he was making… at a time when he was making hundreds of millions of pennies.
This is Desmond's life, this is Desmond's world. It is epic, it is dramatic, it rises, it falls, it twists and it turns. No wonder he's currently writing his autobiography.
What we present here is a tasting menu – a selection of staggering stories and strident views from the life and mind of Desmond Child: an inductee to the Songwriters Hall of Fame; a pioneer; the writer of songs that have sold hundreds of millions and topped charts around the world; a man who made his name creating fist-pumping classics for white rock bands with big hair, and re-invented himself as the creative force behind Ricky Martin's emergence as the biggest Latin crossover star of the last 30 years.
He is the kid from a Cuban family raised in the projects of Miami, who was inspired as far back as he can remember by his musical mother.
He is also one of the most enthralling – not to mention appropriate – subjects for a series dubbed 'World's Greatest Songwriters' you could ever wish to meet…
---
What was your first break as a songwriter or performer?
When I was at school I met a girl called Debbie Wall, who was a singer and a songwriter. I made friends with her and we would go to her house after school drink English tea, eat brown rice and write songs. We had this idea to form a duo called Night Child. I came up with the name Virgil Night for her and I became Desmond Child.
By the time I was 18, we had run away to Woodstock and had just made our first demo when I got a call from a friend of the family who we always called Uncle Joe – this Hungarian guy with a very thick accent – and he said he wanted me to go and meet him in New York. So we drove down, and he told me he was my real father, which kind of turned my world upside down.
He gave me a few hundred dollars, told me to drive down to Florida and said he'd put me through college, which is what happened.
In early 1972, Virgil and I heard there was going to be a music convention on Miami Beach – and we decided to crash it disguised as John and Yoko. I had long hair, granny glasses and a white suit. She wore the big floppy hat, long dark hair and a little black suit.
"We crashed this music convention dressed as John and Yoko. We kept our heads down, and just walked right in."
We walked up and the crowd started parting. We kept our heads down, right, I mean it wouldn't have worked otherwise, but we just walked right in, with everyone whispering.
We'd never been anywhere so grand, but we decided to make a beeline for the front tables. We spotted Clive Davis [pictured], then President of Columbia Records, so we sat at the next table where there were two empty seats – we ate dinner, we saw the show, everything.
Then at the end, Clive stood up, I stood up, he looked at me properly for the first time and, thank goodness, broke into a smile when he realized I wasn't who everyone thought I was. I handed him our demo tape and asked him to listen to our music. He was very sweet and he took it.
A couple of months later we got a letter, rejecting us – to be fair the music wasn't very good.
Unfortunately, the letter got lost in the shuffle of life, but I wish I'd kept it, because the only award I have on my desk right now says 'City of Hope – The Clive Davis Legends of Songwriting Award, presented to Desmond Child.'
That was December 1, 2011. Almost 40 years after I handed him the demo, he hands me the award.
---
So if Clive didn't give you your break, who did and how did it come about?
After Night Child had split up, I met a girl called Maria Vidal, who became my girlfriend – she was just so special. She came with me to New York and we started Desmond Child and Rouge, with two other girls.
We played all the clubs in Manhattan and got signed to Capitol Records. We made our first record and had our first hit with Our Love Is Insane (1979).
And at the same time I had co-written I Was Made For Loving You [for Kiss], with Paul Stanley, who was a fan of our band. I didn't know anything about Kiss back then, but he wanted us to write together.
---
So at this time you wanted to be a performer above all else?
Yeah, I had girls on stage in corsets and make-up long before Prince did. But it was difficult, because I was maturing and realizing that I was more gay than I was straight… and more gay than I was bi, at which point it became impossible to stay in my relationship with Maria.
That was hard, because we weren't just a couple, we were the king and queen, we had records, we had a tour, we had hits.
"I was realizing that I was more gay than I was straight… and more gay than I was bi, at which point it became impossible to stay in my relationship."
But I was falling apart emotionally. We all were. We had booby traps built-in.
When fame and pressure comes, that's when people turn to drugs. We didn't turn to drugs; we turned on each other.
---
And that lead to the break up of the band?
Yeah, and that's when I men Jon Landau, Bruce Springsteen's manager (pictured) , who was already encouraging me to leave the band and become the next Bruce Springsteen – which, as it turns out, would be Bon Jovi, right?
In fact, Jon later told me he came to see us [Desmond Child and Rouge] at Redbank, he had snuck in at 16 years old, he'd seen a poster of me with the girls and thought, 'That guy looks really cool.'
Later on, it was funny how his look was seemed to be, perhaps, inspired by mine. I had one of the first mullets. So proud.
---
What happened to your planned solo career?
Jon just got busier and busier with Bruce and so I ended up signing with a pop producer who had virtually retired, Bob Crewe, who had written and produced all the songs by the Four Seasons, amongst many others. He became like a gay father figure to me.
He had rented an apartment and put a grand piano in there – beige carpet, white walls, that was it.
I spent two years with him doing a very disciplined thing, writing every day, some blank yellow pads, pencils and – the only piece of technical equipment – a pencil sharpener. Oh no, wait, there was a coffee machine, but no milk and no sugar, just black coffee. The guy was a minimalist.
"Bob Crewe was very intense, very commanding, and I learned how to write a proper song."
He was very intense, very commanding, and I learned how to write a proper song. Before, I would sit at the piano and mumble, and hope those mumbles would turn into words, and I'd write a No.1 song that way.
Bob wouldn't even start a song unless it was clear what the song was about. Ideally, we would start with a great title, and the whole lyric would be about finding its way back to that. He was meticulous, and we would drill down on every line.
I owe him everything, because I wouldn't have become the songwriter I became without him or those two years in that strange room.
---
Where did those songs go?
[Bob] got me a singles deal with Epic. They were very pop singles, like George Michael before George Michael, a white soul thing, and not where I thought I was heading.
It didn't work, I got dropped and ended up going to India. When I came back I got involved in a cult, based in upstate New York – I think it was maybe part of a constant search for family.
"I got dropped and ended up going to India. When I came back I got involved in a cult…"
But, during that period of time, I was also writing with Bon Jovi and Aerosmith, and having No.1 hits. I had gained a reputation amongst those bands and I was in demand.
I had no social life other than working on the weekends – planting or putting up Sheetrock or whatever at the cult, because we were allowed no personal life or romantic partners. So all of my energy and creativity went into the songs. If you look at the graph of my career, that period was probably the most productive and successful.
---
What was this cult you were in – what was its belief system?
It was called Akwenasa and I was in it for four years. It was a 'be here now' kind of thing, with very intense analysis of our behavior.
It didn't have Gods or Goddesses, but it was led by a very strong and charismatic man who was a classic cult leader.
It just went more and more to his head and he had total mind control over us. He would play us off against each other like puppets. It was destroying my self-esteem.
---
How did you get out?
I went to Russia as part of a project called Music Speaks Louder Than Words, with an amazing group of writers like Cyndi Lauper, Michael Bolton, Diane Warren (pictured), Mike Stoller and Holly Knight.
We wrote with Russian songwriters over there, who were the sweetest people ever, but there was this ominous feeling of being in the evil empire, where everyone was afraid, always looking over their shoulder. And I said, 'Wait a minute, this is how I live in the commune all the time – just on a bigger scale.' That experience broke the spell for me.
"In Livin' On A Prayer, there's, 'It doesn't make a difference if we make it or not.' That's what the cult leader said over and over again."
I went back, moved out, met Curtis [Shaw, Child's husband, with whom he has twin boys, Roman and Nyro] and have had a beautiful life ever since.
But there were lyrics that came from all of that intense self-analysis. In Livin' On A Prayer, there's, 'It doesn't make a difference if we make it or not.' That's what the cult leader said over and over again: it doesn't make a difference whether you're successful or not, it doesn't make a difference.
That's a pivotal line in the song. While I was in the cult I lost over a million dollars, because everybody had to give up all their earnings. But I got that one line out of it, and it turned out to be worth way more than a million – so maybe, in the end, I won.
---
How did you get to work with bands like Bon Jovi and Aerosmith?
It all started with [Kiss's] I Was Made For Loving You. I continued writing with Paul Stanley, I think we've written about 18 songs together.
I wrote another song for Kiss called Heaven's on Fire, and Bon Jovi, when they were Kiss's opening act in Europe, loved it. Jon asked Paul for my number, he called and said, 'Hey, let's try writing a song.'
It just so happens that the first song, Jon, Richie [Sambora] and I wrote was You Give Love A Bad Name, which they decided to keep for themselves.
A little after that we wrote Livin' On A Prayer and I had four songs on [1986's 15m+ selling] Slippery When Wet. I'm still writing with Jon (pictured with Cher, Desmond and Steven Tyler) to this day.
---
When you write a song like Livin' On A Prayer, do you know?
Mmm, I don't know, some songs are like yeah, goose bumps, but that doesn't mean they'll be hits.
There are some terrible songs I've written that have made it really big, like She Bangs [Ricky Martin, 2000]. But those were songs I didn't start from scratch, they were songs I tried to fix.
---
What was it like when those huge Bon Jovi records took off?
Well, all of a sudden I was the industry It Boy, so all the A&R guys were calling and I never said no to anything. Not everything worked out, but some things did, with artists like Joan Jett, Alice Cooper and Michael Bolton.
I always wanted to be a serious songwriter, but I've excelled in writing fun songs – songs that aren't Grammy winners, but are the songs of the street. My acts don't get any respect.
"the A&R guys would give [production] jobs to their best friends – the ones they'd do coke with and go to strip clubs with. It was a boys' club."
And then on the production side, there was always this glass ceiling for me. Being gay, I was always given outsiders, like Alice Cooper, Joan Jett, Ricky Martin, Cher.
I always had to push really hard to be a producer, because I think rock bands were okay co-writing with me, because there's equality there. But a producer's really an authority figure – and a lot of hetero rock bands I wrote with probably didn't like the idea of me dick-whacking them into submission in the studio, you know?
Also, the A&R guys would give those jobs to their best friends – the ones they'd do coke with and go to strip clubs with. It was a boys' club.
---
Do you worry about what the critics think?
I don't know. I mean I was inducted into the Songwriters Hall of Fame; that was pretty good in terms of prestige. Everybody wants to be thought of as being smart and cool, but I was never a snob in that way and I never made music coming from that place.
Our job is to know what's going on in our times, digest that but also bring something out from deep within ourselves that people might just connect with, no matter what else is going on.
"Livin' On A Prayer wasn't considered artistic, but it transcended the critics and has become the most important song I've ever collaborated on."
Sometimes you hit upon a combination of those things, the universal and the personal, and a song becomes transcendent. In its time, a song like Livin' On A Prayer wasn't considered artistic, but it transcended the critics and has become the most important song I've ever collaborated on.
It means so much to people. I got a letter from a guy who was suicidal, he pulled up at a bridge, but he'd left the radio on in the car and Livin' On A Prayer came on and it was his favorite song, so he went back to listen to it and by the end of the song he'd changed his mind.
---
What sort of impact has streaming had on songwriters?
Well, Livin' On a Prayer got 392 million plays on Pandora alone, in just one year, but my take home pay on that was $6,000. It's not tenable.
Who would ever chose this as a career? They wouldn't. You are going to get potentially genius songwriters who say, 'No, I want to be able to support a family, I want to eat nice food and live in a nice place, so I can't be a songwriter, I'll be a realtor' – and the world is less for it.
Meanwhile, the big corporations line their pockets through our music. It's unfair and we have to fix it.
"Songwriters got sold down the river and it's been very difficult, almost impossible, to recover from the mistakes our leaders made at that time. It's tragic."
We're saddled with legislation that suppresses our rates in a terrible way, through out-dated [US] consent decrees that are 76 years old. The last time they were even reviewed was 2001, before the iPod had even been launched. We are in a dire, dire situation.
When digital [music] came into being, the people protecting songwriters' rights weren't young enough, hip enough or educated enough to understand the impact that the internet was going to have.
So we got sold down the river and it's been very difficult, almost impossible, to recover from the mistakes our leaders made at that time. It's tragic.
People go on and on about lost jobs in coal – they shout about 7,000 workers have lost their jobs etc. Well guess what? In the last 10 years, the music industry has lost one million jobs. When I first arrived in Nashville, in 1992, there were 5,000 signed writers within the 440 Circle. At last count I think there were 232.
---
Have you retained your copyrights?
Well, tragically, I fell into some lean times in the late '90s. I had moved to Miami – we'd fled LA after the [1992] earthquake and we were picking up the pieces.
At that time I got an offer for my catalogue, and I sold my songwriting and publishing share to Polygram [now Universal Music Group] – and it was a mistake. I retained my songwriting performance rights, and that's how I know how big a mistake it was, and how much I sold myself short. They made their money back x 20.
I was pressured by people around me to sell. Especially my father, who had grown up in the depression. When I told him the amount, he said, 'Grab the money, you'll write other songs, grab the money.'
"it was like two buckets of ice water being poured over me."
Also, my lawyers told me, 'Don't worry, you get your songs back after 35 years,' but that's not true. You don't get them back for the whole world, you get them back for the US only. And you don't get your songs back for the versions that made them hits, you only get them back for the new versions – versions made after you sold.
When I found out those two things, it was like two buckets of ice water being poured over me.
The people doing the deal for me were so keen to get their percentages that they didn't explain these things to me. Had I known, I wouldn't have signed the deal and I would have been in a much better financial position.
Guess what, I'm not set for life. And streaming has cut my royalties down by 50% in three years – and they're still going down, even though my songs are more popular than most current songs.
I'm not asking for people to take up a collection for me, I'm okay, but I can't imagine how difficult it must be for other [songwriters] who haven't had the success that I've had.
---
You enjoyed a reinvention at the end of the '90s and early noughties – with Ricky Martin and a more pop style.
It was great. I was in Miami, living like Scarface, but then the record business crashed, file-sharing came in, and the labels weren't bankrolling people to come out to Miami anymore.
We made our whole world around Ricky Martin, who lived six blocks away, but then he just stopped making records. He toured and toured and toured, then disappeared, dropped out, had his kids; it was all gone.
"We made our whole world around Ricky Martin, who lived six blocks away, but then he just stopped making records."
Then I worked on two or three seasons of American Idol and moved back to California, but it was burnout for me.
Maybe I should have stuck at it, I don't know, but we moved to Nashville, which is where we are now, and we love our life here.
---
What influence did your parents have on your career?
My mother was a Cuban bolero songwriter. Her name was Elena Casals and she would write songs on the piano at the farm where I was born, while I'd be playing on the floor.
She ended up single and we moved to Miami. At that time the Cuban revolution was going on and a lot of our relatives started arriving. My aunts and my mum were working as waitresses in the big hotels.
She eventually got signed to Peermusic, which was called Peer Southern International then. She got some cuts here and there, and she even had a hit, called Muchisimo, by an artist called Roberto Ledesma, but it was difficult. She never made a dime from it.
She passed away five years ago, and I was inspired to co-found an organization called The Latin Songwriters Hall of Fame – an offshoot of the Songwriters Hall of Fame, where I was inducted in 2008.
A statuette of her is actually the award we give to the inductees and the honorees, and it's called La Musa (The Muse), so in a lovely way, she gets to be the queen of all the songwriters.
---
She must have been very proud of you.
She was. We lived in a lot of poverty and I vowed that I would become successful.
In a way, I fulfilled her lifelong dream, on her behalf. I was able to pay off all her debts when I had my first hit with Kiss [I Was Made For Loving You].
From that point on she lived in an apartment that I got her, with new clothes, new furniture, new car, new everything – and she lived a beautiful life.
---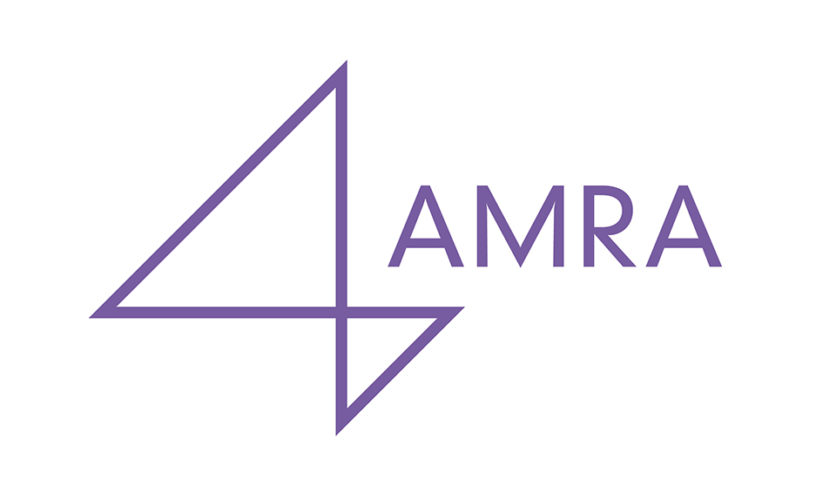 AMRA is the first of its kind — a global digital music collection society, built on technology and trust. AMRA is designed to maximize value for songwriters and publishers in today's digital age, while providing the highest level of transparency and efficiency.Music Business Worldwide