Hartwig Masuch believes the music industry's 'good old days' are vastly over-rated.
According to the BMG CEO, the balance of power is gradually swinging from music's executives to its creative community – and that suits him just fine.
While many see the past 15 years of music's digital revolution and revenue decline as a disaster, Masuch views it as an opportunity to correct a relationship which has too often disadvantaged the talent.
It's no coincidence that the turmoil of this structural change has given rise to ambitious players like the 'new' BMG.
The firm's pitch is pretty simple: artist- and writer-friendly deals, a commitment to transparency and fairness and a robust approach to overhead, typified by housing records and publishing under one roof with both running off the same infrastructure.
When BMG started signing new recording artists, it launched a fresh kind of deal based on sensible advances and shared risk, with a generous 70%+ share of revenue being credited to acts.
Masuch says that artists and songwriters now have a never-before-seen opportunity to ink genuinely equitable contracts with their industry partners – without handing over their assets for life.
This may all sound a little like clamouring for revolution.
But to Masuch and Berlin-based BMG's sensible financial backers at Bertelsmann, it's simply a matter of economic inevitability.
They believe that the "obsolete business model" of many established music companies is bound to crumble, as artists and writers increasingly demand fairer terms.
You can see the logic: across the music industry, megabucks advances are dwindling as royalties sink and long-held copyrights expire. All the while, the overhead of recorded music's largest players remains frighteningly seismic.
Perhaps something has to give. And if so, BMG is ready to pick up the pieces.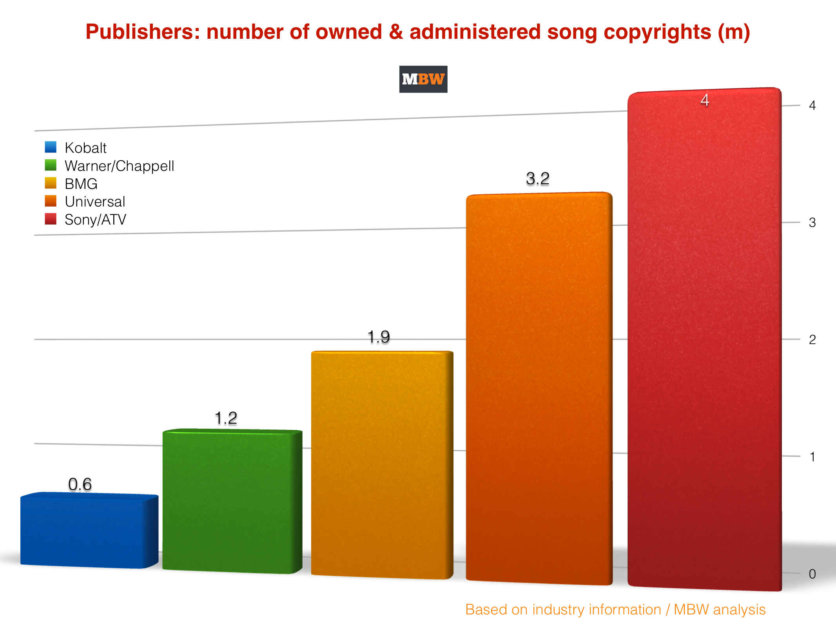 The winds of change aren't just hitting rights-holders, though: Masuch predicts that a new era of transparency will usher in further scrutiny of collection societies, as well as the industry's occasionally frosty relationship with global digital players.
BMG's confidence in its gameplan explains why it has invested quite so many of Bertelsmann's millions since it launched as an independent in October 2008.
Instead of a slash-and-burn approach to costs, mass redundancies and a land-grab of rights (those famed 360 deals), Bertelsmann concluded that it would be quicker and cheaper to start again from scratch.
So it sold off its 'old world' music business to Sony, and got busy.
BMG has since acquired a roll-call of some of publishing's most notable catalogues including Bug, Cherry Lane, Stage Three, Chrysalis, Primary Wave, Virgin Music and Talpa.
It is now comfortably the fourth biggest music publisher in the world, with designs on superseding the current No.3 before too long.
Meanwhile, in recordings BMG has built a portfolio which includes classic catalogues from Sanctuary, Mute, Dreyfus and Skint/Loaded as well as renowned indies like Infectious, Union Square, Vagrant and most recently, Rise Records.
In Q1 2015, BMG officially became the fifth biggest recorded music company in the UK, behind the three major labels and Ministry Of Sound.
Which all rather begs the question… what's next?
If today's dominant labels and publishers are destined to suffer in the new-world music industry what, exactly, makes BMG so cut out for success?
MBW grilled Masuch on exactly these points – and what he feels needs to change for the industry to meet its potential in the coming years…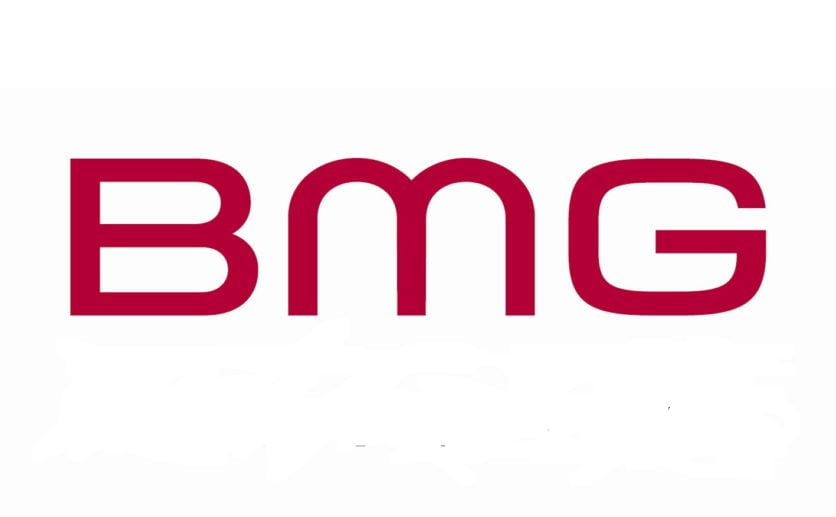 When it comes down to it, what makes BMG different from other large music companies?
I believe it's our values. We respect writers and artists. We don't try to get away with something because people don't have leverage.
We try preemptively to say, 'We want to be your best and fairest partner', and then act accordingly.
"If you walk into BMG with a heavyweight lawyer you won't get a significantly different deal than if you walked in alone."
That's an extremely strong cultural difference about BMG.
If you walk into BMG with a heavyweight lawyer you will not get a significantly different deal than if you walked in here alone.
You've acquired a huge amount since 2008. Why is BMG investing so much money in the future of music when some still believe it's a doomed business?
We have a different view of the future of this industry than a lot of analysts and stakeholders.
Back in 2005, Bertelsmann analysed the music business and concluded that the biggest obstacle to an efficient and sustainable industry – one that would benefit from the change to digital – was actually the way the industry ran itself.
Bertelsmann concluded that the old mindset – I call it the 'Mogul Mindset' – and its approach to artists would become obsolete; that the business would have to change into a service industry in order to participate in the future growth in usage of music.
Maybe the industry might not monetise all that usage going forward. So what? Other industries have to overcome similar challenges. But motivated customers, loyal clients and attractive digital offerings would create a bright future with quantum leaps in digital revenue.
"Digital companies bailed out a massively old-fashioned music industry that aggressively defended obsolete business models."
For the first time we have the possibility of truly global distribution, theoretically at zero incremental cost.
Apple, Google, Amazon and others, companies with a combined market capitalisation of more than a thousand billion dollars, are helping to create a global market and thus support the businesses of repertoire owners.
Yes, they might be a bit aggressive on terms sometimes. But they have successfully created an efficient and transparent global reach for music repertoire owners. You can't get much better than that. And we can work on the right quid-pro-quos if our clients support us.
To be clear: these companies bailed out a massively old-fashioned industry, one which aggressively defended obsolete business models and cynical relationships with their clients, the artists and writers.
So why do we invest so much? There is a great future for music – but the existing industry has to turn to new paradigms in order to be part of it.

Can you ever really challenge the major labels' market share in recordings?
In short, yes. It's a question of time and/or investment funds.
We constantly discuss the strategy with Bertelsmann, our shareholder: do we apply more capital and speed up our growth or do we take our time over the next five years to catch up?
It's well-known that it is the ambition of our shareholder to be among the top-players in any sector it's involved in.
"Our objective is not market share but quality of service and profitability."
That said, we do not constantly view ourselves relative to other market participants. Our objective is not market share but quality of service and profitability. They are key to our ability to grow.
We expect a growing movement among artists and writers to question the fairness and acceptability of the terms they have historically been offered by the music industry.
With BMG's focus on fairness and transparency we believe our position on these points can help us to catch up very fast.
Is there an opportunity in acquisitions alone for you to reach your target size, considering the sheer mass of copyrights that are owned and locked down by the three majors?
The amount which is locked down, as you say it, is in flux. There are significant catalogues that are not owned but represented in a certain region for a certain time.
This includes specifically some of the very important, high value catalogues.
If you look at the iconic US and UK repertoire of the 1960s and 1970s, a lot of it is actually not owned by the companies which currently represent it.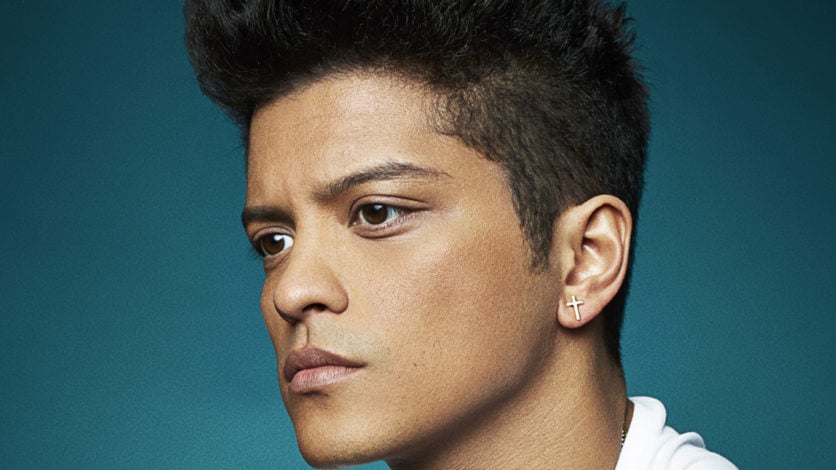 It looks like you're closest in scale to the majors in the publishing world, where your clients include Steve Mac, Dan Wilson and Bruno Mars.

We have made significant progress, but it is profitability and quality of service rather than market share which matters most to us and our shareholders.
Profitability is very high on my priorities, since it is profitability which triggers funding to get scale.
Scale allows you to build a world-class team and invest in technology – both fundamentally important for supplying a consistent and reliable service level to our clients.
The music industry is traditionally heavily US-centric with respect to investment and team capacity, with the UK some way behind. It's different for us.
"We'll be able to grow very fast organically. A timeframe of [BMG becoming a €1bn company in] five to six years is realistic."
The basic chemistry of our industry is Anglo-American repertoire, but you also have to be very strong in local artist repertoire in other large markets. You cannot ignore the dominance of local repertoire in European territories, for example.
In a borderless digital world there is increasing global interest in artists from those countries. And we want a strong presence in those territories to have knowledgeable, competent teams on the ground to represent our global repertoire.
By the way, historically there was a view that local repertoire's dominance in Europe was a function of media regulation, specifically radio. That's totally wrong.
Local repertoire is important because it's important to consumers – that's what makes it so massively relevant.
How far is BMG from consolidated yearly sales of €1bn?
As I said, short-term that's a question of allocation of funds. Theoretically you can move fast with three or four broader strokes, but that requires a lot of capital.
I' m sure we'll be able to grow very fast organically, so a timeframe of five to six years is realistic.
In terms of organic growth, are you increasing or decreasing the amount you spend on A&R?
We're increasing our expenditure on A&R. That's not a common trend in the industry right now.
We're very excited about supporting new artists and writers.

A&R is a famously shaky business and BMG are very sensible investors. So why is that the case?
Actually it's a great business and absolutely necessary to keep this industry attractive and vibrant.
If you invest rationally it's possible to mitigate risk and help create exciting careers.
One of the aspects that has got a bit lost is managing risk.
When labels were able to develop artists long-term and start with an initial spend between £50,000 and £100,000 the risk profile was more attractive than in a new world of £1m decisions.
"industry A&R has forced itself into a situation where speed and immediate impact have become too important."
The careers of many major artists were based on a long-term view of their creative relevance. Unfortunately the industry forced itself into a situation in which speed and immediate impact became too important.
These days expectations are often that it has to be a Number One immediately or it doesn't make sense.
Our view is often different: let's try to break even on, let's say, 30-50k album equivalents and develop from there.
Jack Savoretti (pictured inset) is a great example for us.
In this process you want to be in sync with your artist. This is key for a realistic level of investment and long-term commitment and career planning.
We are allocating substantial funds to that process, refining the approach and deal terms, making it replicable.
This will allow us to work with more and more artists who don't want to get stuck in unrecoupable open balances on their first release.

How well are Infectious/Vagrant settling in after your acquisitions of both companies last year?
It has all happened surprisingly quickly. Jon [Cohen] and Korda [Marshall, pictured] and their teams became fully integrated literally within weeks – sometimes to their own surprise!
Korda was very open about how sceptical he was initially, but he has now thrown himself into his new role which goes far broader than the Infectious roster.
"You don't show your love for an artist by how much you spend, but by how responsibly you support their career."
Vagrant and Infectious are part of a very positive story. And putting it into the context of the discussion: both Korda and Jon can now draw on BMG's resources, team and funding, but retain their sensible approach to spending, which they refined over the years as independents.
This helps us avoid situations where artists refuse to continue because they are practically broke, ruined by unrecoupable open balances.
You don't show your love for an artist by how much you spend but how respectfully you design deal terms, and how responsibly you support their career.
You're a very globally-aware company. What is the future potential for markets with very low per-capita music but very high populations – particularly China, India, Russia?
With China and India, it's quite obvious when you look at other consumer trends – ownership of cars and handsets, for instance – that the next level of engagement will be media usage and this has the potential to give a tremendous up-swing in total industry numbers.
That said, if we want to participate, the right way to approach markets like China is to learn from the local players.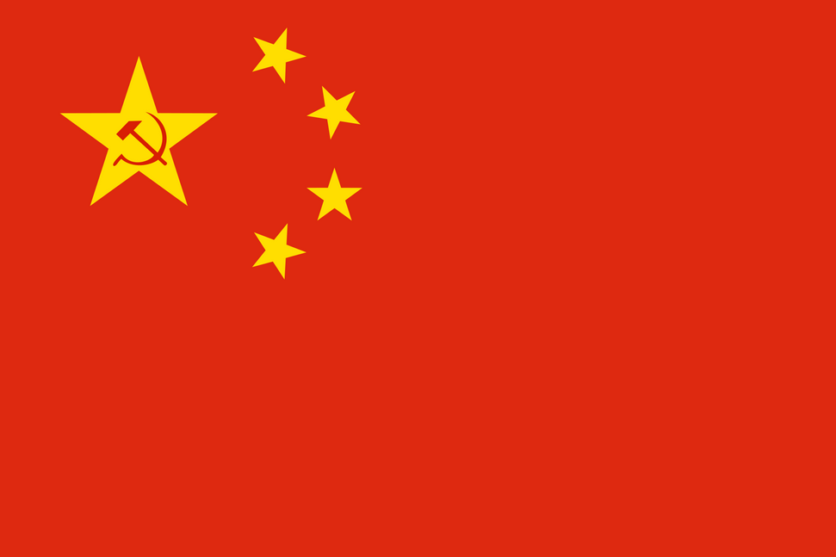 Why did you choose Alibaba as your partner in China?
Everything aligned. The decision was made by our Chinese team. They developed good relationships with Alibaba. Everything was very appealing, a very strong technology company with a drive to engage in media.
We took our time to meet several players and learn. They explicitly told us that the Chinese music industry would not develop on the pattern of the traditional industry in the US.
One mantra we heard in all our meetings: you need to understand the importance of exclusive relationships with strong partners.
Without exclusivity, no-one is interested to protect the interests of repertoire owners. And that means, no one fights illegal usages like piracy.
"I'm very optimistic about china's relevance as a music market and its fight against piracy."
A strong exclusive partner tends to say, 'I paid for the repertoire, I represent the repertoire' and suddenly you start to see a lot of movement in copyright protection and enforcement. So I'm very optimistic about China's relevance as a music-market and its fight against piracy.
And there is one more aspect. Big Chinese companies are listed in the US.
You can't be exposed to supporting copyright infringement when you know you won't be sued in Shanghai, but where it gets dangerous and massively expensive, in the courts of North America.
The same arguments will apply to Russia.
The collapse of the Global Repertoire Database seemed like a disaster for the global music publishing business. How much of a pitfall was it for the industry – and do you still have any optimism that kind of database can be created in the future?
I have a different perspective: it has to be created. Otherwise, we will be a highly dysfunctional, ineffective industry.
Everyone must agree this has to happen: you need a comprehensive database to deal with today's realities.
What evolution of collection societies would you like to see?
The reality is they need to feel some economic heat. Governance is definitely from the past.
These very important industry players effectively charge you what they need in order to cover what they spend.
That's the wrong way round.
"The collection societies need to feel some economic heat. They charge you what they need in order to cover their spend. That's the wrong way round."
What is the right price for that kind of service? We should be looking at proxies from the telecoms industry and how much are they allowed to charge for transactions. We have to get real about it.
Who's to blame? It's not the guys who run the collection societies as much as the guys who govern them, to a great extent the politicians.
If they don't do their job, it's hard to blame the people at the collection societies.
Whether it's a global database or other ways of aligning interests, there are so many ways to be much more cost-effective. We need them to be efficient – incredibly efficient – or they'll become the laughing stock of very efficient technology companies… who will continue to say: 'This is your problem.'
That said, while it's true there are obviously governance issues and issues over commission rates, there is a bigger issue with those companies coming to the music industry looking to drive down the value of music.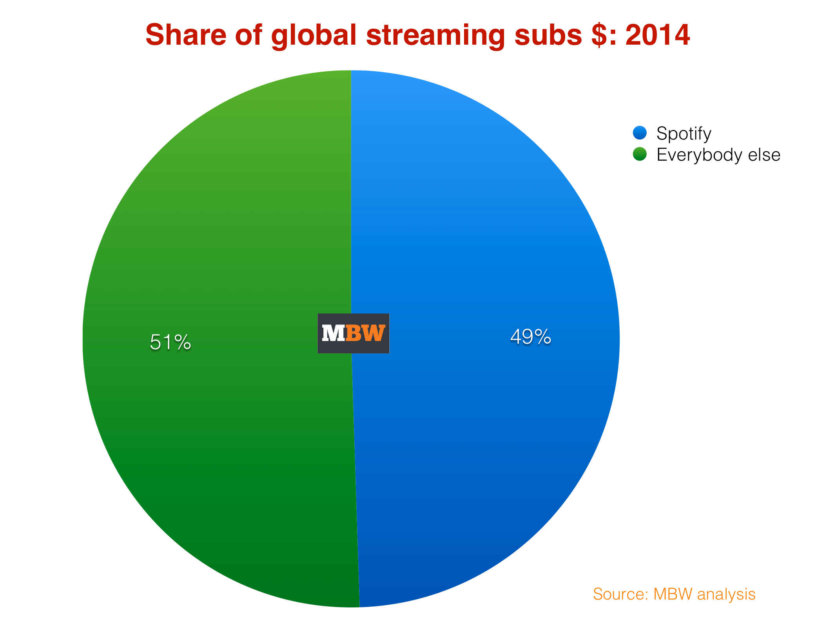 What's your view on the split of streaming payouts – in some cases 14-1 in favour of the artist/label over the songwriter/publisher. Does that have to change?
It's got to. It's based on a very historic concept of delivery models, and it's very hard to justify why these ratios are locked in.
Historically, I agree that running big warehouses, big manufacturing plants, sales teams etc. had an impact on the profit pool. But this has completely changed.
Realistically when I'm licensing music to a streaming service this is not so different to licensing music for a movie.
"Why in hell should someone who records a copyright get nine times as much money as the guy who wrote it? It makes no sense."
So let's look at the sync metrics. A typical sync fee is split 50/50 between label and publishers. And realistically – depending on the contract – the labels should split their half 50/50 with artists.
You're then into a scenario of 50/50 when it comes to publishing/record company splits and also a 50/50 scenario with record company clients. Which means, suddenly record labels would have to deal with only keeping 25% out of the pot.
That's a very rational and defendable view. But it will be one of the toughest discussions in the next five years in the music industry: how is the pool divided.
That will scare many companies – not just the majors.
Yes, but you have to agree with the principle: it doesn't matter what your cost base is to your client; you have to be more efficient.
Why in hell should someone who records a copyright get nine times as much money as the guy who wrote it? It makes no sense.
Let's say streaming dominates the industry, and that payouts are split 50/50 between labels and publishers – and that, in turn, labels share their royalty 50/50 with artists. Could BMG survive?
Absolutely. It was one of our basic assumptions that in the digital world current ratios won't and shouldn't survive.
If it's not forced by regulation, it will be forced by artists and writers themselves.
"If 50/50 streaming splits are not forced by regulation, it will be forced by artists and writers themselves."
If you assume Apple is as successful as they want to be with their streaming initiative and Spotify keeps its growth momentum, more and more artists will question the need for traditional deals and traditional structures.
It is up to us in the industry to develop new more efficient ways of working with artists and writers. And that is what BMG is about.
BMG might be built to be sustainable in that environment, but are other companies?
We believe it is cost structure, service levels and the fairness and transparency with which you treat artists which will decide the ability of companies to participate in the future of our industry.
The industry will have to deliver reliable services at a transparent, reasonable cost to their clients, the artists and writers.
It is getting harder and harder for those trying to defend the status quo.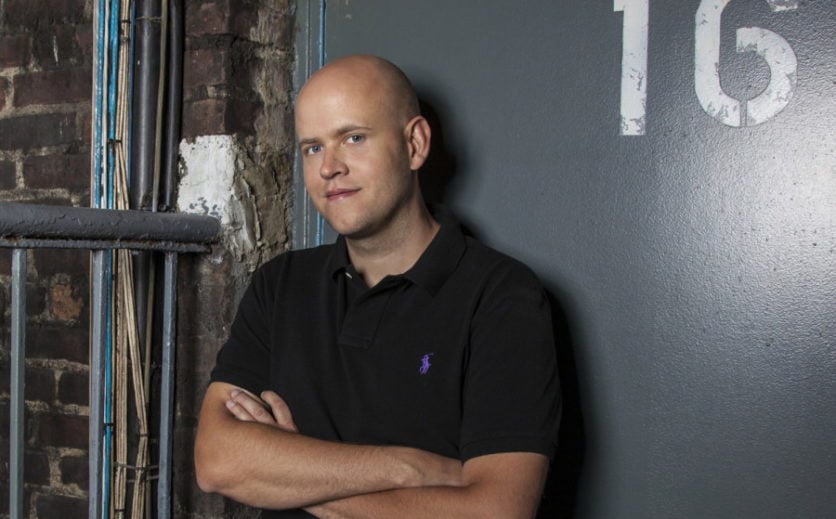 Does it concern you that there has been aggressive public statements from large players in the market about trying to force on-demand 'freemium' streaming tiers – especially Spotify's – to reduce or close entirely?
It's a very interesting picture. Clearly we can ask more from Spotify in terms of being able to steer the availability of your repertoire.
As a freemium subscriber, I think you should see more constraints; you should see the beauty of it, but there should be limits.
Maybe you can only listen to Taylor Swift ten times, then you have to [pay] or listen to other repertoire.
As an artist you should be able to say at some point: 'Actually, I want to be able to slow down my profile on certain songs.'
These are things that are possible from a technology perspective.
"Shut down freemium completely? No way. Daniel Ek single-handedly changed the perspective of the entire music industry."
Big picture is that it's better the way it is now than it was before: freemium is there to establish the market. But it would be very wise of Spotify and similar players not to stay regimented in their current model, but actually say: 'What can we do that you are more convinced this is a good service?'
Bjorn from ABBA spoke to me two weeks ago, a very technology-friendly person, and he said: 'Why can't streaming companies be more flexible? Why the hell can't they pro-rate their customers? Why is someone who pays 9.99 Euros a month just to listen to ABBA in the same basket as my daughter, who streams thousands of songs?'
It's technically completely possible. The phone companies do it already.
The digital music companies just need to wake up to the fact that they should do everything to please their repertoire sources. A confrontational relationship is no good for anyone.
But as for those who say shut down freemium completely? No way.
Remember that the music industry did not create this market. It was Daniel Ek who created a solution that is bailing out a worldwide business.
He single-handedly changed the perspective of the entire music industry. That is a real achievement.Music Business Worldwide