MBW's World's Greatest Managers series profiles the best artist managers in the global business. This time, we speak in-depth to Joyce Smyth, the manager of The Rolling Stones for the past eight years – and a team member for a lot longer than that. The World's Greatest Managers is supported by Centtrip, the FX and banking solutions provider – which helps artists, managers and music businesses obtain an optimum currency exchange deal.
---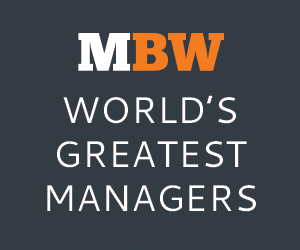 Sometimes it's good to find an angle.
Sometimes it's good to explore the area uncharted, to ask the question unexpected.
Other times, very rare times, the only thing to do is start with: So, what's it like managing The Rolling Stones?
Say, when you're interviewing Joyce Smyth, the manager of The Rolling Stones, for instance.
Thankfully, she is polite enough, to ignore the neon 'REALLY?' sign flashing in her mind, and give a proper answer.
"It is", she says, "like being the conductor of a rather wonderful orchestra. And that doesn't just include them [the band], it includes everyone.
"We have the best in class in all departments. Be it the record company, the producers, the designers. It's fabulous to be the conductor, to be interfacing with all these different people, this great team; it's terrific – and such a privilege."
In recent years, it's been about managing a very busy band, and a band enjoying huge success with a new record as well as touring one of the greatest catalogs in rock'n'roll.
Blue & Lonesome, released in December 2016, went to No. 1 in the UK and No. 4 in the US, whilst the 17/18 No Filter Tour saw the Stones play 28 shows, grossing a total of $237.8 million.
The combined age of Mick Jagger, Keith Richards, Charlie Watts and Ronnie Wood, in case you were wondering, is 297.
---
For more crass questions along the lines of our opener, and for a horribly missed opportunity to make a gag about Their Satanic Majesties' Holiday Request Forms (you'll know it when you see it), read on.
You'll find out how a girl who was turned on to music by a nun running up a hill eventually found herself in control of a band who had sympathy for the devil, redefined debauchery, and ended up as pillars, if not of British society, then certainly of British identity…
---
What was the music that you first fell in love with?
Truthful answer? Julie Andrews, The Hills Are Alive, Sound of Music. I just remember thinking, That is brilliant, that's what I want to do in life.
---
From then on, did you always aim for a career that had something to do with music?
Not really, to be honest. At the time, I was a geeky grammar school girl in Portsmouth and I suppose becoming a lawyer was in a way an obvious choice. I never liked blood, so I couldn't be a doctor!
---
When and how did you cross paths with music again?
Before I went to [Clare College] Cambridge, when I was doing A-levels, I used to play the guitar and sing in local restaurants, trying for a Joni Mitchell/Judy Collins kind of thing, because that paid better than my other summer job, which was working in the Co-op.
And then when I went to Cambridge, I got involved with things like the Cambridge Folk Club, the Cambridge Folk Festival, and running Clare College's own Folk Club, and through all this I met a fantastic guy called Nick Barraclough, who went on to have his own folk program on BBC Radio 2, and he had a group called Telephone Bill and the Smooth Operators.
I was absolutely star-struck with them and then somehow I found I was playing gigs on the same roster as them .
However, I was there to study law, which is quite a demanding subject, and I'm afraid I was a bit of a dull girl, really, so I spent more time in the law library than in pubs and clubs, but it definitely got in the blood.
---
What was your first move after University?
I joined legacy City law firm Theodore Goddard, which had a very strong music practice. And I was very lucky to be assigned to a woman called Mare Stacey, who was, in a way, before her time. There were very, very few senior women partners in the City in those days.
She was an amazing character: slightly eccentric, but quite brilliant.
She was a tax lawyer, but in those days it was all a bit nebulous, so it was what was called 'private client work', and it included anything that a high net worth individual might have a problem with, be it matrimonial, be it financial, she did a lot of contract work, everything.
Working for her was probably the biggest break I could have had and she did become a very big mentor of mine; I owe her an awful lot.
---
How did you get from there into the Rolling Stones' orbit?
That was Mare. She threw a particular file at me and it happened to be, I truly can't remember what it was specifically about, but it was something to do with a Stone, or the Stones. And she said, Get stuck into this and tell me what your view is.
---
So The Stones were clients of the company?
They were, both corporately and individually through, largely, Prince Rupert Loewenstein (pictured inset), their then business manager, who was a financial guru and who probably became my second mentor.
So, because this file had been thrown at me, Mare and I went to a meeting at his office. He had just moved, I always remember that, because they had just refurbished the whole building.
"I went into the ladies' loo and I somehow pulled the washroom basin off the wall."
I was so nervous, I went into the ladies' loo and I somehow pulled the washroom basin off the wall. It was just awful!
The damn thing came away. It wasn't set or something; there must have been a sign saying 'Do Not Touch' but I was so nervous and pre-occupied I didn't see it. It was a very inauspicious start.
Thankfully he was a very forgiving man – and a true visionary. I got on very well with him.
---
What sort of things did you learn from him?
He was a great one for thinking ahead, being proactive, trying to be innovative. He was demanding, mind you; you had to be on your toes.
He got into the habit of ringing every morning when he was on his way into work. He'd be in his car, and I'd be just off the Tube. So you had to be on your toes at 08:30 sharp, give an update and be ready to answer whatever questions he had.
That was very good training, it taught me discipline and it stretched my mind, made me think all the way round every issue, because I didn't know what he would ask.
---
This is in the early '80s when the Stones had already been going 20-odd years and are a national institution. As an outsider at this point, what's your view of them?
I had no preconceptions, in truth. I suppose anything I did know about them was slightly informed by my mum and dad round the kitchen table, and they probably wouldn't have bracketed them with Bing Crosby, put it that way. That was all I knew.
---
When you did get to meet them at that time, what was the reality?
Charming, true English gents, highly intelligent. On this one, I think my mum and dad may have been wrong.
---
When you did meet them, and enter their world, what were you to them? Part of their legal team?
Yes, that's right. And, in those days, a terribly junior part of their legal team.
I was there to take the notes, to run around the City of London delivering stuff, and sometimes, literally, to carry Prince Rupert Loewenstein's bag. But that's what you did as a junior lawyer.
You certainly didn't say, I think this is beyond me because I've been to Cambridge; you did what was required. If that's making the tea, make the tea – but always be listening and learning, soak it up.
---
How did things move on from that position? How did the role evolve?
Well, obviously, staying at Theodore Goddard, one becomes more senior. Life moved on, Mare retired, I became a partner, and in 1990 I became Head of the Private Client Department of Theodore Goddard.
And then in '97, encouraged hugely by Prince Rupert, I set up my own law firm, Smyth Barkham, which effectively comprised the private client department of Theodore Goddard. We moved wholesale.
And it wasn't a case of being pushed. It was largely because the firm, by their own admission, were heading it in a different direction. They wanted to do corporate work, this was a boom time for mergers and acquisitions. So they didn't really want to focus on individuals, even if it was something like the Rolling Stones.
I thought, This is too good an opportunity and I went with Caroline Barkham, my fellow partner, Paul Edwards and Hugh Bradshaw, and we formed the firm.
Then, at the same time, because Rupert was getting a bit older, I assumed the mantle of what's called Supervisory Director at the Stones' business, the Dutch group of companies that owns all the rights.
So that's the journey I was on, and, as Rupert began to step back, I took on more of what he was doing – not officially, just doing it.
---
In terms of being 'The Rolling Stones Manager', when did that become official?
Well, it's funny, I kind of morphed from one thing to the other, really. I was sitting alongside Rupert for a while, and then he finally stepped down in 2010. It was a long apprenticeship, you could say.
---
So, maybe a stupid question, but, because it happened so organically and gradually, was there a day you woke up and thought, Crikey, I'm the manager of The Rolling Stones?
I still wake up every morning and think, Crikey, I don't believe I am doing this…
The promoters always tease me. Paul Gongaware at AEG especially. I say to him, Sorry, are you free to talk? He says, Joyce, what do you mean am I free to talk? You're The Rolling Stones' manager!
I don't think I will ever be used to it; it's just a fantastic gig to have, isn't it? If you did start taking it for granted, that's doomsday. You should always feel that you're only as good as your next deal.
---
What sort of input do the band themselves have on management matters? Or is it almost like a machine that purrs behind them whilst they're front of house?
It is true to say that the machinery operates in the background, but they're very involved. The machine comes to them, I take things to them for discussion and approval.
And most importantly, perhaps because of my legal background, I try to bring to bear objective and dispassionate advice, whilst trying to be fearless on their behalf when it comes to negotiating deals.
You also don't want to be a 'yes man'. You don't want get into that line of, Oh, that's brilliant, if you actually think – or know! – that it's not a brilliant idea. You need to say, I don't think that's a great idea, end of.
---
What's the toughest thing about managing The Rolling Stones?
In truth it's probably what a lot of other managers may say to you: that we live in a very complicated world now, with so many different platforms. And I think because of that, and because they [the Stones] have been going for so long and doing so brilliantly for so long, there's just a lot of us!
It's all the same issues that anybody else would have, but they're amplified. And you're looking at the past, protecting that, working out what we can do to make the most of that. And then there's new formats and new music, how do we keep that fresh and alive.
---
What was top of your To Do list when you took over? What were the headline goals?
Well, by 2010, the 50th anniversary in 2012 was fast approaching. They hadn't been on stage for a while, and the big goal, in truth, was that they had to be performing, we had to work towards playing live shows in that year.
I think it was Charlie who said it would be a bit ridiculous not to be doing a series of show for their 50th year, when they did it for their 40th.
That mean that I saw my immediate role as, Right, let's make this happen – and then support that with other things. So we had an exhibition, we had a book… And remember, at that point, people didn't necessarily think that another seven, eight, more years were going to happen. It was sort of, Let's concentrate on these five great shows – and that was that.
It was about making sure that everybody was ready for that year and those concerts. Because, I wouldn't say there was reluctance, but there was a little bit of concern. They hadn't been on stage for a while. So, let's get everything ready for that, let's make sure those shows are the best they can be, because they all really wanted them to be special.
---
Is Mick like a co-manager in some ways? There is this impression that he's very hands-on and he gets 'accused', even though that's obviously a daft word, of being the one who worries – or at least thinks – about the business and strategic side of things.
I think everybody's well aware, aren't they, that that's been, if you like, the charge that's been put, perhaps unfairly, about him in the past.
What I can honestly say now is that everybody plays a part. Of course [Mick's] very interested in the business and he may be a little more interested than some of the other band members, whilst they may want to concentrate on other things.
But in 21st century Stones Land, it's totally collaborative; they each play a huge part. It's band meetings, everything's aired, everything's discussed and everybody is involved.
---
Most people would agree if it wasn't for Mick the band would have fallen apart at some stage – and that's probably not something he should be criticised for…
I think historically that's absolutely correct.
---
Can you clarify the ownership of masters and copyrights? Is it as simple as pre-'71 they are owned and controlled by ABCKO and post-71 they are owned and controlled by the band – licensed to Universal for masters and BMG for publishing?
It is, you're dead right, it's pre-'71 versus post, that's correct.
---
And is acquiring the pre-'71 catalogue from ABCKO something you explore? Something that's permanently on the agenda?
Well, it would be lovely, wouldn't it, to get those babies back. But it's very complicated and probably I shouldn't say more than that. Other than, yes, it would be lovely.
---
Does it make it problematic at all, having that catalog in two different places?
I think, to be honest, because it's been like that for so long, one is used to it. It's sub-optimal, it's not ideal, but we live with it. And we know how to deal with it.
---
Moving on to more recent history, how pleasing, for the band and for you, was the success, of Blue & Lonesome?
It was fantastic. Everybody was so thrilled. And to end up with a Grammy for Best Blues Album was the icing on the cake.
When it was announced I rang them, I texted them, and they were just over the moon. Why wouldn't you be?
---
Well, I guess one line of thought, for a band like The Stones would be, What's one more award? To hear that they were genuinely thrilled is actually quite heart-warming…
They were, really, genuinely excited. Ronnie was in Barcelona doing something; Mick was… I'm not sure. I think everybody was in different places.
The funny thing is I was out there because I'd been invited to the Grammys by Universal. And never having been before, I thought, Oh, that's rather lovely to be invited. Why not? I can do a bit of business, etc. So I was quite relaxed.
And then when it was announced, I cried; I was so thrilled, I cried.
---
Will there be a follow-up album, in the same vein?
They are certainly hoping to create some new music, maybe looking at some other genres. They're creative people. They're in a little bit of a holiday period at the minute, but they hope to be back in the studio soon, watch this space.
---
You must be incredibly tired of people asking you how the relationship is between Mick and Keith. So, with that in mind, How's the relationship between Mick and Keith?
I really don't get asked it that often! What I'll say is, if you look at what the fans are saying, the fans that have been to see them on the last tour, it's generally this: We watch them on stage, and the chemistry has never been better. That echoes my current experience and I honestly think that's the case.
It's like being brothers or being married, nothing's perfect, nothing's made in heaven. And you've got to have some tension to make it as special as it is.
But do they get on, do they work amazingly together – and do they love each other? Absolutely.
---
Let's talk about some of the things you mentioned earlier to do with world getting more complicated. What has the impact of streaming been on the ultimate legacy band?
Positive. Because all our research shows that we are getting a much, much younger audience listening to the music because of streaming. And we can also see that we are getting huge numbers for the later tracks, by which I mean post-'71.
Because if you don't know much about the Stones, you might just think of those very early numbers. If people are asked to just name one Stones track, I'm sure there'd be a large number saying Satisfaction.
But it's rather nice to think we can get later tracks and later eras out there. And they are being listened to by a younger audience, which is terrific.
---
You recently signed a wide-ranging deal with Universal. Can you tell us what that deal entailed and why it was a good one for you?
We've worked with Universal for a decade now and they've been doing a terrific job at keeping the catalog fresh and alive, and we've done new product with them as well. The deal was up for renewal and this new one is great because now they own Eagle Rock and, of course, Bravado, which means we can have a home for the audio and the audio visual and the merch.
Also, key for me was to try and look to the future for our archive, because it is amazing having a 50-plus year archive, some of which is unseen and unheard. But it's also quite difficult, because if you're trying to deal with that on your own, the cost of digitization, the cost of just making sure this thing doesn't disintegrate, and actually having it properly catalogued, it's a big job.
Historically we've tried to do that on our own, but having that project under the Universal umbrella, while we still own it all, is just a huge boon, it really is.
It doesn't obligate us to bring out any particular content, I've made sure we have full control on what we bring out, in collaboration with Universal. It just means we've got it housed and properly looked after. And for the future I think that's incredibly important.
---
You obviously worked closely with Sir Lucian Grainge and David Joseph on the deal. day-to-day, can you talk a bit about those relationships?
They're both great! Lucian is, of course, based in L.A., but with David, being in London, we have a very good rapport and he's immensely supportive and will listen to all sorts of ideas. Even if sometimes he might privately think it's a bit of a barking mad idea, he's always wholly encouraging.
And he can have a laugh, which I think is quite important. He's amazing at what he does across the board and he certainly does a great job for us, and we're very grateful. Full credit must be given also to Orla Lee-Fisher and all of her team who work so tirelessly on every project.
---
Does anyone in the band ever talk about calling it a day, or is everyone locked in for life now?
Well, here's a true story: on the way back from Warsaw, from the last gig on No Filter, as we were on the plane, one of the principals, who shall remain nameless, said, Joyce, could I just ask, is it okay to have August off? I think that says it all.
And certainly This Could Be The Last Time isn't on any set list I've seen. We're looking forwards not backwards the whole time.
---
On a related note: how do they do it?
Immense stamina, incredible focus and a genuine passion to want be out there. It isn't as if they have to do it.
They all want to be taking the show to new places, to vary the show, to just do what they do best.
---
On the No Filter tour, which was an incredible success, how much are you personally on the road for?
On that one, I was on all of it. It was important to be on the road because things were happening every day that required input. But yes, No Filter '17 and '18, I did all the shows.
---
I'm sure this answer would have varied across the decades, but what's it like being on the road with The Stones?
Well, we've got in a very good pattern now, which is to do a show, to travel, to regroup and have a rest day – although that's partly for the insurers as much as us. It's immensely disciplined.
I like to go on the entourage bus. I think it's important to lead from the front. And you dare not be late on that entourage bus, or you'll be slow hand-clapped on.
It was, genuinely, a very, very happy time. I think first and foremost, cliché though it may be, they do have to enjoy it for us to consider a tour a success. Because it doesn't matter what revenues it's generating, if they didn't enjoy it, it would be a failure
---
So are you and they now in a rest period? Or is there no such thing?
Yes, this is a holiday, and I'd rather not necessarily flag anything at the minute, only because plans are still being determined. The schedule is being prepared about where we're going to be over the next 12 months, in terms of some studio work, maybe some live plans or other projects that are coming through the door.
---
So it's safe to say we'll hear more from the Stones over the next 12 months be that live, recorded or whatever?
Absolutely, yes.
---
What's the biggest lesson you've learned since becoming The Stones' manager?
The third parties you deal with are sometimes a bit imbued with the myth of The Stones. That's something I don't realise because you just get on with the job. And so sometimes you've got to break that myth down for people who are coming on board, to make them feel comfortable.
---
And what would your advice be to an up-and-coming manager?
Always remember that however well you get on with an artist, you're not there to be their friend. Stay a little bit detached and give solid advice, and that goes back to the lawyer thing, being objective and giving your advice dispassionately.
Sometimes it's tempting, isn't it, you're invited to things and you think, Oh, that's nice, but you don't want to make the mistake of thinking that you're a friend.
Even if they very kindly say that you are, and maybe you are, but in your mind, even if it's true, always keep that distinction; that way you will do the job better.
---

Centtrip Music already works with many of the world's largest artists and is recognised as a leading provider of FX support and banking solutions to the music industry. The Centtrip Music account specialises in providing transparent foreign exchange (FX) rates, payments and expense management to global artists, managers, labels, promoters, collection societies and music industry accountants. It comes with a Centtrip-prepaid Mastercard which holds 14 currencies simultaneously and is accepted worldwide.Music Business Worldwide