Having made its name as a pioneering marketing start-up on Snapchat, Fanbytes has now expanded its offering to Instagram and, most recently, TikTok.
Two record companies have used Fanbytes to make their songs go viral on TikTok using influencer marketing. Whilst experts believe TikTok remains undersaturated for marketers, it's also a perfect fit for music labels.
Fanbytes, started by 23 year-old Timothy Armoo, launched on TikTok just a few months ago and has already enjoyed significant success with a wide range of artists and labels, offering song promotions as well as artist growth services on the platform.
Examples of their artist promotion capabilities are Ruth Anne from The Other Songs and AWAL's Patrick Martin. Both campaigns used specific TikTok features to trend on the platform and increase streams for the artists.
---
1. RuthAnne
UK label The Other Songs was looking to increase streams and build buzz around Irish singer-songwriter RuthAnne, all coinciding with the launch of her latest single, Love Again.
Fanbytes' strategy was to build a TikTok campaign that engaged the audience rather than simply asked for their attention. It challenged them to think and create based around the song's central sentiment of learning to love again.
Fanbytes realised that the type of campaigns that worked best on TikTok were those which tapped into the emotions of an audience – and at the same time realised how powerful this song could be in doing that.
As the song's success was hinged on virality, Fanbytes used TikTok's 'duet' feature, where users mimic videos created by influencers. In keeping with the ethos of the song, influencers were briefed to share their biggest insecurities in line with loving yourself.
Fans were then encouraged to duet with their influencers, also sharing their insecurities.
Within one week, Fanbytes had achieved some impressive results. Over 1,800 unique videos were created by fans, with over 200k hearts on the content created and 1.5m views of the hashtag.
Aaron Sayer, Head of Social at The Other Songs, who manage RuthAnne, says: "We came to Fanbytes with no real brief and a tight turnaround, but the fact that we got something live so quickly is testament to the Fanbytes team and their influencers. To then see how quickly it was catching on was amazing."
Billy Webber, Cofounder of The Other Songs, adds: "From an artist perspective it's validation. Seeing thousands of people opening up about their insecurities just based off a song, that's an extra powerful thing about TikTok."
---
2. Patrick Martin
TikTok influencers were also used to drive real tangible streams as seen in a campaign with indie artist Patrick Martin.
LA-based, B-Unique/AWAL-signed Patrick Martin released his debut single, Cinema Love earlier this year. Fanbytes was charged with driving streams globally amongst 13-21 year-olds.
The company knew that a TikTok challenge based around a catchy snippet of the chorus would be the best way to engage this particular audience – and encourage them to search streaming platforms for the full version.
A group of Influencers was selected based on the brief and the desired demographic. These influencers then created videos – all using a special TikTok 'film reel' filter – showing their affection for someone or something they love. This was a natural fit for the Cinema Love theme.
All films carried the #CinemaLove hashtag – and all videos were posted at exactly the same time to deliver maximum impact.
The influencers' followers were then inspired to take the challenge themselves, getting friends together to show their 'love'. All fans entered the challenge by uploading their own content with the same filter and hashtag.
To amplify the song further, Fanbytes distributed the track through its network of music curation accounts, which helped create an omnipresence effect on TikTok. The combination of the above led to strong results, including 1.1K fan videos uploaded 1.9m views of #CinemaLove content within four days.
Most impressively, this doubled the number of daily streams on Spotify for the duration of the campaign.
Cameron Cromer, former Head of Digital Advertising at WMA, who worked on this campaign with Fanbytes, says: "Fanbytes has been innovative, nimble, and thorough with their use of niche influencer networks on TikTok. I am impressed with the results on Spotify since our KPIs were driven from a purely organic reaction, without a sure way to click-through."
---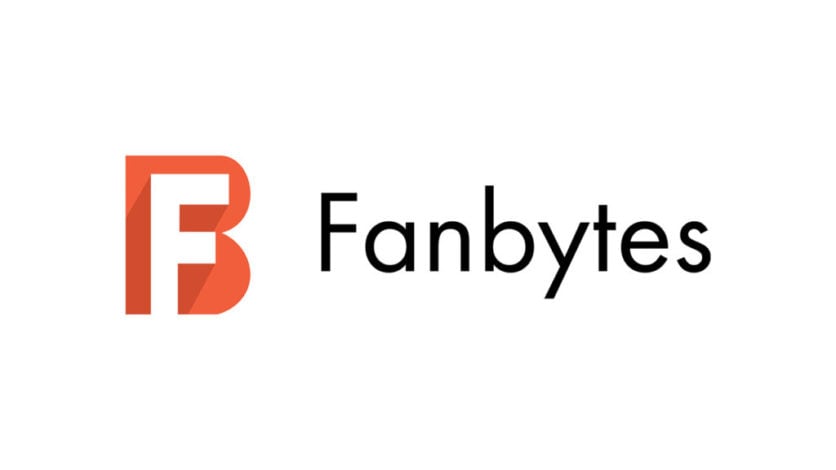 Speaking generally about the growing importance and influence of TikTok – and how it fits into Fanbytes' overall business, founder and CEO Timothy Armoo says: "Our aim was always to own the full cycle of marketing to young people, so brands who want to target teens can now use our TikTok influencer product, for an 18-25 audience, they can our Snapchat influencer product and for 25+ they can use our Instagram influencer product.
Addressing the importance of creativity on TikTok in particular, he offers: "We've always believed that the people who get the platform best are those who should come up with the ideas so with our product, labels can just brief influencers on our platform and have ideas delivered back to them allowing them to get them the best and most effective creative hook.
"I'm most excited about our recent product which aims to help brands and artists grow their own TikTok profile. Building a presence on there is one of the most powerful things you can do, as you're able to cultivate your own fanbase, which is so valuable in the long run."Music Business Worldwide