MBW's World's Greatest Songwriters series celebrates the pop composers behind the globe's biggest hits. This time, we talk to Geoff Warburton, who has written for/with the likes of Shawn Mendes, 5 Seconds Of Summer, Keith Urban and Chase Rice, amongst others. World's Greatest Songwriters is supported by AMRA – the global digital music collection society which strives to maximize value for songwriters and publishers in the digital age.
---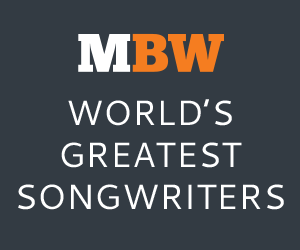 Geoff Warburton plays down the athletic prowess and potential of his younger days, but there's no denying he was once an extremely talented and promising rugby player.
If you're not familiar with rugby, think (American) football, only without the pads. Or the helmets. In fact, think throwing yourself into a threshing machine – one that really doesn't like you.
After representing Canada at under-20 level, Warburton's fledgling career in sports was (perhaps unsurprisingly) cut short by injury.
This might help explain why, although he found fist-bumping Drake at the Grammys "insane", he only really "trips out" when he meets star athletes – "because they're superhuman".
Musical superstardom has also been slightly normalized for Warburton by the fact that one of the biggest global pop stars to emerge in the last ten years, Shawn Mendes, was, for a while, just a friend of Geoff's kid brother,  back in their hometown of Pickering, Ontario.
Warburton stoked that relationship with the fuel of his own talent and helped fire up a journey that took Mendes and his team to the top of the charts and around the world.
He co-wrote eight tracks on 2016's Illuminate (No. 1 in the US) and six on 2018's Shawn Mendes (another No. 1 in the US).
Whilst remaining an integral part of Mendes' creative entourage, Sony ATV-signed Warburton has determinedly branched out, writing pop tracks with artists such as 5 Seconds of Summer and Backstreet Boys, but also 'going country' by writing in Nashville for and with, amongst others, Keith Urban and Chase Rice.
In sporting terms from Warburton's youth, he's made the big leagues and is no longer a rookie. He's training hard, improving his skill set with the goal of developing an all-round game – and working his way towards MVP-status…
---
After your injury, you initially set out in music as a performer, trying to make a living playing shows, right?
Yeah, I thought that was the only way to make it. But my real break was getting [re] introduced to Shawn Mendes, we're from the same hometown, he's a friend of my brother's.
He was performing and straight away I thought, Holy shit, he's way better than me. And there were these other guys around who were doing the writing and who didn't have to perform, so I thought, Oh, okay, I'll do that, that seems like way more fun.
---
Why did you think it would be more fun, did you prefer the idea of being out of the spotlight?
Yeah, I don't mind it, but I never really had a crazy voice or anything. Plus, it was always writing the songs that I liked the most, and it was kind of irritating that I had to perform them myself.
So as soon as I found out other people could sing them for me, well that's a way better option. Plus, I realised someone else would have to sing it a million times and I would only have to sing it once!
---
Where was Shawn at in his career when you were connected with him properly?
He was just getting started, really. Like I say, I already kind of knew him, through my brother, I'd seen him around. He was about 15 when he invited me to do some sessions, because he knew I was doing music too, and that's how I got pulled into songwriting.
---
You can't have realised how important that re-connection was back then?
I know, I'm super fortunate. There are so many people who grind and grind and grind for years before they get their first cut and I just kinda got this opportunity. But I didn't know what an opportunity it was, no, I just thought it was cool.
I hated being at school, I'd much rather write songs, so I dropped out as fast as I could and started working with Shawn – and it opened a lot of doors. I know it's not always like that, and I'm thankful for that, and for taking it and running with it.
---
Shawn is obviously keen to grow as an artist rather than stay in that sort of teen pin-up box. Does that challenge you as a songwriter to also evolve, and write more mature songs – rather than come up with a slightly different version of the last hit?
Yeah, I feel challenged to get better and grow all the time. And that's part of the reason I branched out and tried my hand in other places – I've been going to Nashville a bunch.
I've always liked country music, and I thought it would be a real learning curve to go down there. Yeah, same as Shawn, I'm always being challenged and challenging myself.
---
Which songs are you proudest of writing with Shawn?
Probably In My Blood. We wrote it from his [Shawn's] experiences, but then after it came out a bunch of people reached out and said it really helped them, so that was pretty cool. And then we got nominated for Song of the Year at the Grammys; that was insane. Like John Mayer was up there presenting the award, and then Drake came backstage and we fist-bumped… yeah, insane.
---
---
How does the writing process work for you?
If I look at success rates, then most songs are probably started on a guitar or a piano. I'm not that great at writing a track, to be honest, when it's like looping; I get kinda hypnotized, like when you're looking at the steps at the end of an escalator.
It depends on the day, and who I'm with. Some days I'll have a bunch of ideas, just falling out, and someone will help me organize them, other times I'll be with someone and we'll bounce ideas off each other. And then, yeah, sometimes I don't have anything and the best thing I can do is edit other people's ideas, or just keep people stoked.
I think probably five people in the room is the most I'd ever wanna write with. When there's 12 or whatever, I figured it had to really go through the wringer to get to the artist, and fair play to all those people for flexing their muscles and making it happen. The bottom line is that the public are never looking at how many writers it takes.
I just love being put in different rooms, meeting new people, developing relationships, writing with people who are better than me – that's when I really get fired up.
---
How did you go about getting into different rooms and establishing yourself beyond Shawn's creative team?
At first it was quite different, because my circle was pretty close. But I went to Nashville in January 2018 and started meeting people, and quite quickly it was like, You know what, this is really fun.
Any time I've been intimidated, even with the biggest song writers, after like the first 20 minutes or so, they break down to just regular people. I'm still always shocked by that, I'm like, Man, I thought they were going to levitate or something.
I signed with Sony ATV about five years ago, and as soon as I said I was ready, they started sticking me in rooms, and from that, Nashville became my favourite place to go, I met a bunch of people I love and narrowed it down to people I want to keep working with.
---
Why did you gravitate towards Nashville?
I just love the people, honestly. Every time I go, it's more fun, more pleasant. I love going to LA too, but I just love that small town vibe in Nashville.
---
What are you working on now, and how, as a collaborative writer, are you navigating through the current conditions?
It's honestly been a great learning experience for me. It's been an interesting time because I've had a few songs come out, the ones I've mentioned, plus Wildflower with 5 Seconds of Summer, and it's been interesting to see them making videos from home and stuff like that.
I've been doing Zoom sessions. They're obviously not as much fun as being in the room with people, and I feel like your attention span isn't as strong.
I get tired faster, it seems really draining; you gotta try and nail it in the first three hours, for sure.
---
Is there a career template out there that really appeals to you?
I think it's more that I can be guilty of getting a little comfortable sometimes, so what I want to do is allow myself to be put in uncomfortable situations more often, instead of finding reasons not to be. I think I'll start saying yes to things I'd previously have found reasons to say no to.
---
What would your advice be to songwriters just starting out?
What I didn't realise straight up was the power of collaboration, I just didn't know that that was what I actually wanted and needed so bad.
I think when I was younger, writing by myself, I wrote off a lot of songs, because I was my worst critic. And then once I started co-writing, I was like, Damn, this is fun. Sometimes it sucks, but most times it's fun.
And it's how you learn. Those songs I maybe wrote off, might have become really interesting or maybe really great, if I had been in rooms with other people who could have taken them and run with them. Plus, you'll enjoy it way more.
---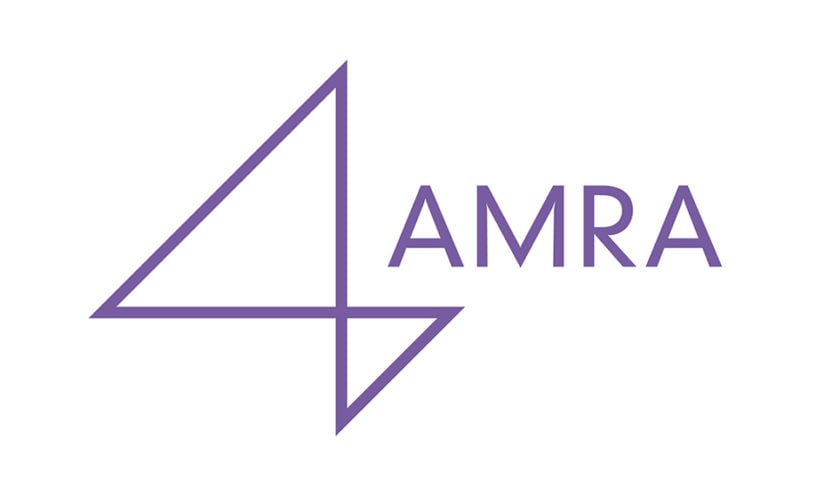 AMRA is the first of its kind — a global digital music collection society, built on technology and trust. AMRA is designed to maximize value for songwriters and publishers in today's digital age, while providing the highest level of transparency and efficiency.Music Business Worldwide