The following op/ed is from Simon Hosken, CFO of PUSH Live. Hosken was formerly a senior exec at video game major player Acclaim, and more recently Universal Music's Eagle Rock / Mercury Live. Here, he identifies new economic opportunities for the live entertainment industry – taking inspiration from gaming and the fan-powered communities that are driving that sector's continued growth.
---
We're heading into an exciting new period for the live music industry, emerging from the challenges brought on by COVID, with an intention to discover new ways to engage and monetise global audiences with live entertainment.
And I believe that now is the right time for the music industry to look towards video games for inspiration, with the aim of replicating the successes of titles such as League of Legends, Roblox, Pokémon GO, Fortnite, Apex Legends and dozens of other blockbuster entertainment franchises, all of which broke away from traditional sales models and forged new ground in the 'freemium' space.
At PUSH Live my role is to examine how can we adapt these models to identify, build and grow audiences in the digital-first economy to fuel continued revenue growth. And to determine how can we improve the monetisation of our existing audiences, creating a new value exchange for artists, labels, publishers and promoters.
---
What you give, is what you get
After years locked on a physical asset/buy-and-play model, the gaming industry took a brave step to introduce free-to-download games to the market. Powered by faster download speeds, more powerful mobile phones and an increasingly 'tech literate' audience, the move was based on simple logic: by removing the barrier to entry, more gamers will play the game.
It required a high level of investment, ensuring that the games they were giving away were high quality, and that each title had a long tail campaign, with at least 12 months of expansion attached to the initial release.
The studios which got that right were rewarded with huge audiences. And, the bigger the audience, the bigger the potential economy.
Once they had a captive audience, they were able to monetise every moment, offering new character skins, expansion downloads, season passes and access to exclusive content for a micro-fee, encouraging millions of tiny transactions each day, equating to billions in revenue.
---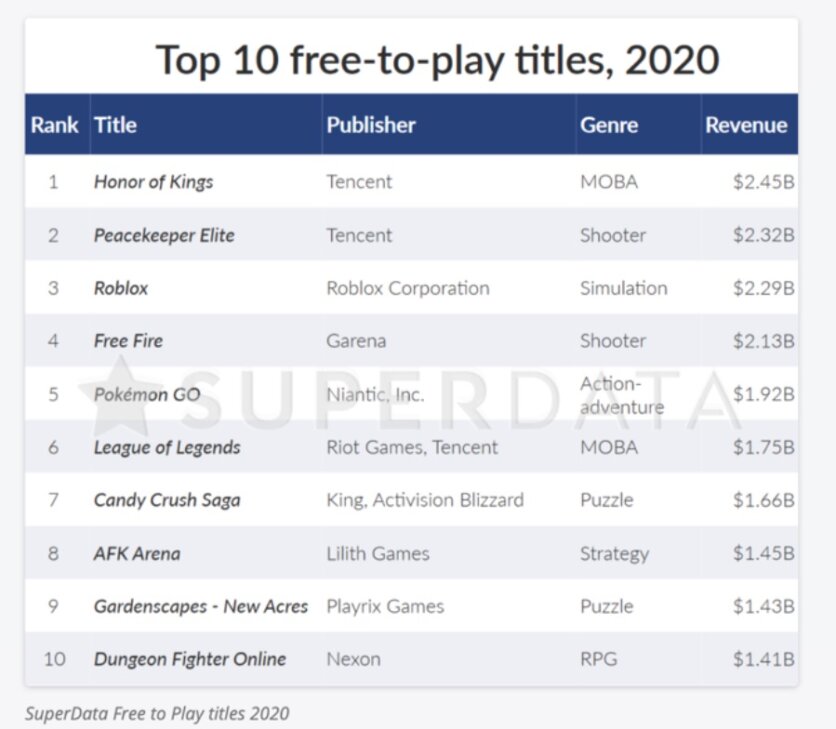 ---
Digitising the free-to-play live music model
Radio is the ultimate free-to-play mechanic. However, unlike digital free-to-play models, artists, labels and publishers aren't able to capture and communicate directly with their audience through the medium. It's a brilliant promotional tool, however there are too many steps between 'hear' and 'buy'.
The advancements in live streaming, of course, have opened a whole new world for the music industry. From social platforms to 'event players', artist, labels, publishers and promoters now have the means to replicate the success of the gaming industry.
Digital audiences are out there, keen to watch and enjoy live digital content. Our job is to make sure it's delivered to them in a way that gives the content owner / creator, the greatest potential for engagement and monetisation.
Recent YouGov research revealed that almost half (43%) of Americans said that they were likely to pay to live stream a performance by their favourite artist at a festival or concert, with Millennials and Gen Z (between the ages of 18-34) being the most likely at 57%.
---
Live streaming free-for-all
There is no 'one-size-fits-all' model, as every artist, fan-base and moment is unique. There are, however, some key principles we can follow to help drive engagement and monetisation in the live moment:
A TRUE VALUE EXCHANGE – High quality content (not necessarily high-cost content) will draw more fans in, and they'll want to stay longer and buy more. Artists that invest their time and effort into forging connections with their digital audiences will be rewarded with growing fan bases and a more committed digital community.
FREQUENCY BUILDS AUDIENCE – Give high quality content to capture your audience's attention, so that more can be learned about their behaviours, likes and dislikes, which can in turn be used to shape future engagement and e-commerce strategies.
DIRECT AUDIENCE ENGAGEMENT – Where Twitch has managed to build audiences by showing gamers how much fun it is to play a game, the music industry can do this by giving music fans the ability to share streamed performances with their digital community in real-time on the social platform of their choice. Through 'likes' and sharing, it is possible to build positive momentum around a particular artist or group.
EMPOWERING FANS TO SHARE – Publishing and rights management is a challenge we are always going to face, but one we need to conquer. Smarter reporting, understanding who, what and where your music is reaching and being able to measure that, will help in combatting any issues here.
---
Brands buy audience
There are other benefits to this approach. When artists are reaching and engaging with large audiences, the event or activation become extremely attractive to brands and sponsors.
For example, if an artist is streaming a performance, they can offer tailored marketing for sponsors. By analysing viewers' behavioural data, it is possible to better understand the audience's emotions, and then provide them with a curated marketing that aligns sponsorship brands or products to a particular feeling or song.
---
A time to lead
First movers in this field are often the ones that benefit most. Look at Twitch creators Shroud and Ninja, both of whom invested substantial time building their digital audience, creating communities that they can monetise through advertising, partnerships and subscriptions.
The highest earning streamers are thought to be:
Artists, labels, publishers and promoters who invest their time into live digital audiences and generate massive communities, will ultimately benefit from that work over and over again as the ability to engage and monetise audiences expands and the willingness of audiences to spend digitally grows.
---
What's next?
Breaking away from old models is always a challenge. Revenues that can be trusted and replied upon are a hard habit to break. But those that dare to change things up, to be adventurous and trust in their potential will see the reward.
The next 12 months will be a landmark period for the music industry.
It's the next great shift in control, where artists will emerge with new, high value, digital communities who are more than followers, they are invested audiences, keen to participate and engage in every single live moment.
---
PUSH LIVE is a live digital production and distribution company. Working with multiple music and gaming clients, the firm says its technology is revolutionising the digital live experience for audiences, allowing for unlimited customised outputs of a single stream – resulting in more engagement and revenue. Click here to learn more.Music Business Worldwide