Welcome to Music Business Worldwide's weekly round-up – where we make sure you caught the five biggest stories to hit our headlines over the past seven days. MBW's round-up is supported by Centtrip, which helps over 500 of the world's best-selling artists maximise their income and reduce their touring costs.
---
Scooter Braun sold his Ithaca Holdings to HYBE – the South Korea-based home of BTS – in a billion-dollar deal in April.
This week we discovered that, consequent to that deal, Braun has obtained a new corporate position, as co-CEO of HYBE America. His fellow co-CEO will be longtime HYBE / Big Hit higher-up, Lenzo Yoon.
A press release from HYBE clarified that Yoon will "take the lead on localizing the K-pop business model in the U.S. music industry by supervising the entire process from training, production, marketing, etc." These responsibilities will include oversight of HYBE's input into the joint venture label the company is launching with Universal Music Group in the States.
Braun, says HYBE, will instead "take charge in HYBE's U.S. business operations to establish a solid foothold and enhance competitiveness for HYBE, while continuing to lead Ithaca Holdings".
All of this came to light amid the announcement yesterday (July 1) that HYBE's legendary leader, Bang Si-hyuk, is stepping down as worldwide CEO of the company. He will be succeeded in the position by Park Ji-won– although Bang will remain Chairman of the firm's board.
In a relatively sleepy week for the music biz, the past few days have also seen a major announcement from Kobalt Music Group.
Kobalt, which recently sold AWAL and Kobalt Neighbouring Rights to Sony Music in a $430 million deal, says that its current financial year – which ended this Wednesday (June 30) – was a profitable one.
Elsewhere this week, Tencent upped its investment in India-based Spotify rival Gaana via additional debt funding.
Read on to rediscover the biggest music industry stories from the past five days…
---
Bang Si-hyuk is stepping down from his role as CEO of HYBE (formerly Big Hit Entertainment) as a part of a major leadership shakeup at the company behind K-pop megastars BTS.
The new CEO of HYBE has been named as Park Ji-won, who joined the company in May last year. He will now oversee HYBE's overall management strategy and operations.
HYBE's US operations will be led by HYBE America CEO (Lenzo) Yoon Seok-jun and Scooter Braun (CEO), respectively.
---
Kobalt Music Group says it's just come good on its plan to develop into a profitable company.
We don't know precisely how profitable just yet, but the firm has confirmed to MBW that it has posted annual financial profitability for its FY2021 fiscal year, which ended this week (June 30).
The news arrived as MBW got our hands on Kobalt's financial results for the prior fiscal year, i.e. the 12 months ending June 30, 2020.
---
Tencent Holdings already owned more than a third of India-based Spotify rival Gaana — now it looks set to increase that stake.
That's because Gaana — majority-owned by Times Internet — has just raised an additional $40m in debt financing from China-based Tencent's European entity, Tencent Cloud Europe B V.
According to Entrackr, Gaana has revealed in a new regulatory filing that it's raised 2.94bn INR (approx $40m) from Tencent by issuing 47,050 Series C optionally convertible debentures (OCD) at an issue price of 62,397.53 INR ($850) per share.
---
American rap star NLE Choppa (real name Bryson Potts) has been sued for copyright infringement over his track Make Em Say, released in August 2020 and taken from his album Top Shotta.
Atlanta rapper Kilo Ali, a.k.a Andrell Rodgers, alleges that the vocal chorus from his own song, Love in Ya Mouth, was ripped off to create the melody in NLE Choppa's Make Em Say.
Warner Music Group, Norva Denton (Senior Vice President of A&R for Warner Records), NLE Choppa Entertainment, Alien Records, its Vice President Ron Cabiltes and several others are also named as defendants in the suit.
---
New York-based music rights company Reservoir has acquired the producer catalog of legendary Rock producer Tom Werman.
The deal includes 100% of Werman's producer rights for all of his works including the No.1 Billboard Hot 100 hit Every Rose Has Its Thorn by Poison.
Today's news follows Reservoir's recent acquisition of US record label and music publishing company Tommy Boy Music LLC in a deal valued at approximately $100m.
---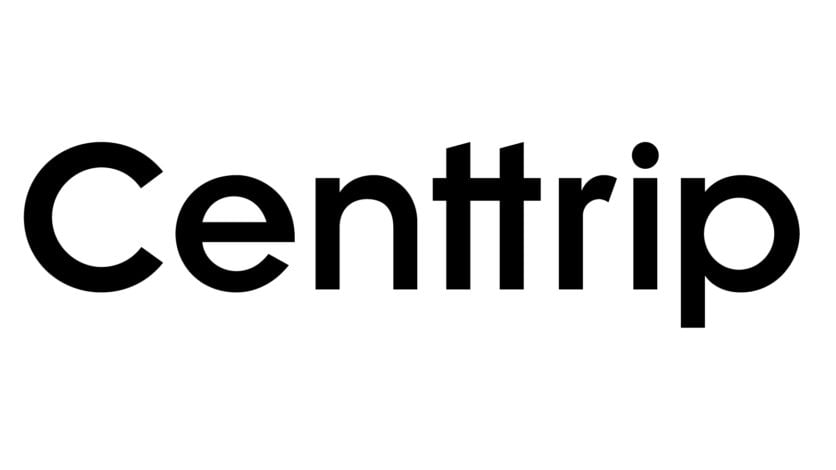 MBW's Weekly Round-Up is supported by Centtrip, which helps over 500 of the world's best-selling artists maximise their income and reduce their touring costs.Music Business Worldwide