Back in January, we learnt that the US public had streamed music on-demand 164 billion times in 2014 – up 54.5% year-on-year. Now we know how the majority of that activity made money.
Digging into the RIAA stats revealed earlier this week shows that on-demand freemium streaming contributed a not-insignificant US $295m last year, up 34%. This includes money from YouTube, Vevo and Spotify's free tier.
But this was dwarfed by revenues from paid on-demand subscription services, which increased 25% to $799.1m.
That means that in terms of on-demand streams alone, freemium contributed 27% of all revenues, with premium pulling in the lion's share (73%). The difference between the two figures is more than half a billion dollars ($504m).
Meanwhile, SoundExchange collections from streaming personalised radio services such as Sirius XM and Pandora, were up 31% to $773.4m.
In terms of the overall streaming pie, that means freemium contributed 16%, and premium made up 43%.
That's actually a slightly bigger slice than freemium managed in 2013: RIAA stats show that free on-demand pulled in $220m in 2013, with subscription on $628m and SoundExchange on $590m.
That equated to freemium taking a 15% share of total streaming revenues and 26% of on-demand income.
The industry debate around freemium continues to rage. Some claim that the income it generates is not worth propagating a culture of 'free music'; others herald it as the market's best weapon against piracy.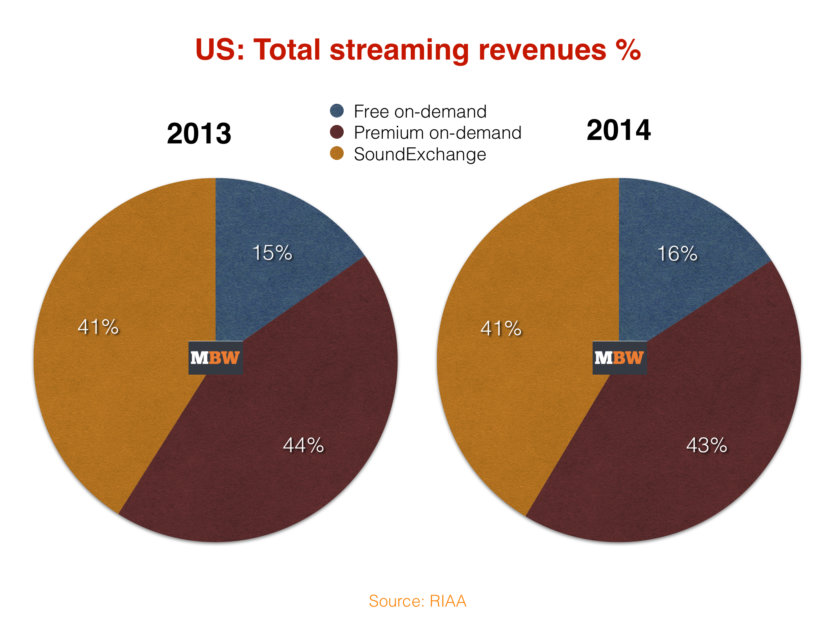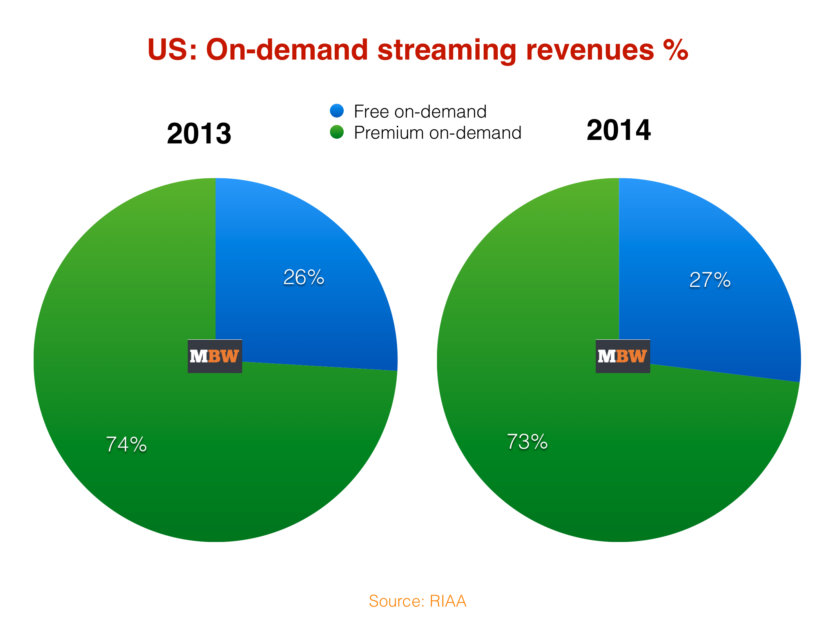 Music Business Worldwide