Being sensible, here's today's important music industry news: Frank Ocean says he now owns all of his masters.
That's all of them, including Channel Orange – the artist's much-loved 2012 debut album originally released through Def Jam/Universal.
Apparently, Ocean recently bought his catalogue's rights back from UMG; no doubt during the fallout of his label-baiting, industry-changing dual release of 2016 albums Endless (the Universal one) and Blonde (the self-issued one).
In the coming days, we'll ponder what this means for the future of artist empowerment and the ultimate fate of major record companies.
But for now, a much more important question.
Seriously, what is it with music business institutions thinking it's cool to publicly slate the actions of revered artists?
---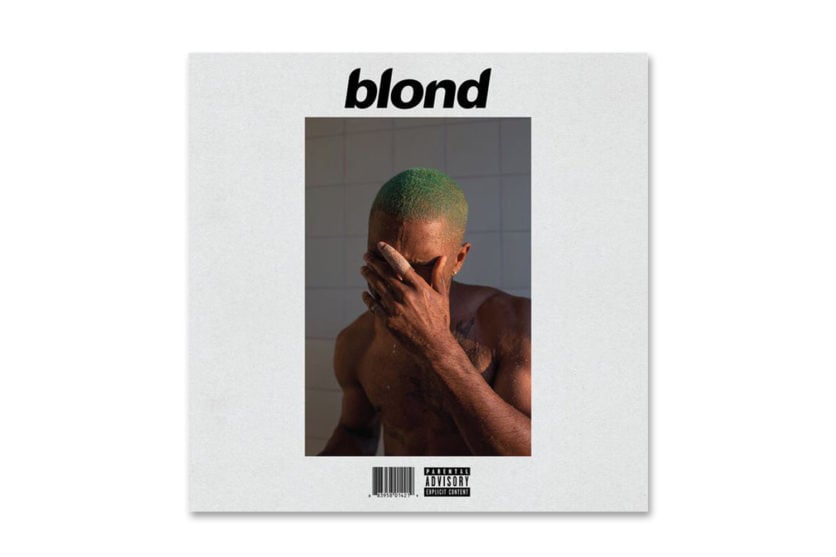 First came Sony/ATV expressing its "disappointment" in Sir Paul McCartney for his lawsuit regarding US publishing rights.
Then this week, two key members of the Grammys team – Ken Erlich (producer) and David Wild (writer) – castigated Frank Ocean's performance of Forrest Gump at the 2013 ceremony (where he won a trophy for Channel Orange).
Paul McCartney has maintained a dignified silence in reaction to his condemnation.
Frank Ocean, however, has taken a slightly different route.
What you might call a dignified un-silence.
---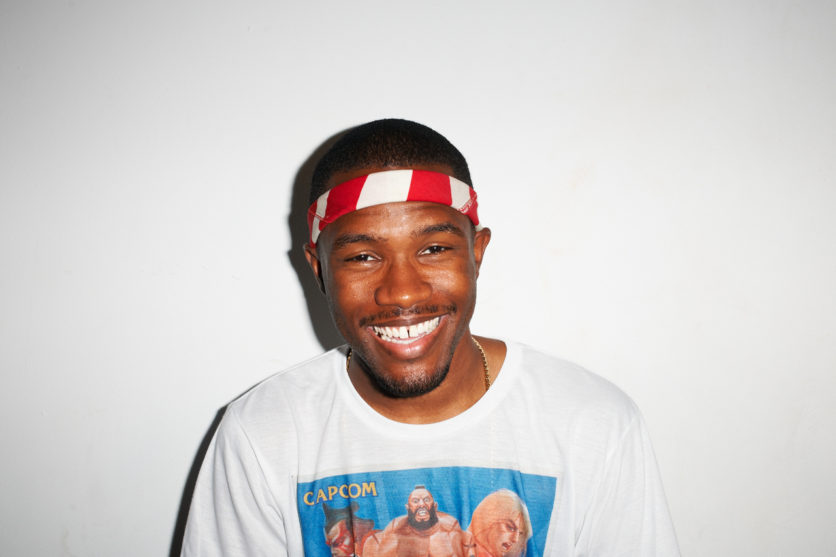 Wild told Rolling Stone that after Ocean had pitched his vision for the Forrest Gump performance to the Grammys team, Erlich responded "that's not great TV" before opining it wasn't destined to be a "TV moment".
Feel the love.
Erlich then piled in on Ocean, commenting: "We executed [his] vision knowing that it was faulty. And we tried to tell him that; we tried to tell his management that; we tried to tell the record label that.
"So, his feelings about the Grammys right now, I would imagine, probably go back to that in one way. But honestly, it wasn't us."
Because the music industry always comes across just peachy when it decides to publicly blame artists for stuff that goes awry. Especially when it suggests its own stars are somehow creatively defective.
Palm, meet forehead.
---
Ocean, remember, refused to submit Blonde for consideration at this year's Grammys which take place this Sunday (Feb 12).
Below, you can read what he just wrote in full on Tumblr, in reaction to Erlich and Wild's criticism.
"OK Ken (and David). As much as I hate to make you guys famous or event respond to you directly, we all die one day and you're old so f*ck it.
"Yea yea my 2013 performance at the Grammys was absolute sh*t. Technical difficulties, blah blah. Thanks for the reminder. Very much appreciated. F*ck that performance though. You think that's why I kept my work out of the Grammy process this year? Don't you think I would've wanted to play the show to 'redeem' myself if I felt that way?
"In reality, I actually wanted to participate in honoring Prince on the show but then I figured my best tribute to that man's legacy would be to continue to be myself out here and to be successful.
"Winning a TV award doesn't christen me successful. It took me some time to learn that. I bought all my masters back last year in the prime of my career, that's successful. 'Blonde' sold a million plus without a label, that's successful. I am young, black, gifted and independent… that's my tribute.
"I bought all my masters back last year in the prime of my career, that's successful. 'Blonde' sold a million plus without a label, that's successful. I am young, black, gifted and independent… that's my tribute."
"I've actually been tuning into CBS around this time of year for a while to see who gets the top honor and you know what's really not 'great TV' guys? [Taylor Swift's] 1989 getting album of the year over [Kendrick Lamar's] To Pimp A Butterfly. Hands down one of the most 'faulty' TV moments I've seen.
"Believe the people. Believe the ones who'd rather watch select performances from your program on YouTube the day after because your show puts them to sleep.
"Use the old gramophone to actually listen bro, I'm one of the best alive. And if you're up for a discussion about the cultural bias and general nerve damage the show you produce suffers from then I'm all for it. Have a good night."
To paraphrase what one music business wag is said to have told EMI's Guy Hands back in the noughties: you can't expect to treat artists like consumer goods and get away with it.
Because, very unlike consumer goods, artists have an annoying habit of answering back.Music Business Worldwide