MBW's World's Greatest Songwriters series celebrates the pop composers behind the globe's biggest hits. This time, we talk to David Hodges, the Kobalt-signed, Grammy-winning writer and producer behind hits for the likes of Kelly Clarkson, Christina Perri, Carrie Underwood and, most recently, Ed Sheeran. World's Greatest Songwriters is supported by AMRA – the global digital music collection society which strives to maximize value for songwriters and publishers in the digital age.
---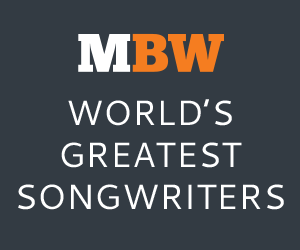 Growing up in "a very Southern Baptist kind of family" in Little Rock, Arkansas, David Hodges didn't hear a lot of music in his childhood home.
It wasn't until middle school that he began to take an interest; something more than an interest, in fact.
"I heard Ten Summoner's Tales by Sting, and I was completely obsessed," he says. "This is super nerdy, but I went to the music store and bought the Songbook of Soul Cages and Ten Summoner's Tales and Mercury Falling, because the construction of the songs, how he built these chords, there was something about his music that really turned a corner in my head."
Looking back, Hodges was not just liking these songs, but appreciating them, even analyzing them. Listening not as a passive fan, but as a budding songwriter, which, as it turns out, he was.
"I was sitting in biology class and I heard this melody going through my head. I was like, 'What is that song?' And I realized about 10 minutes later, 'Oh, it doesn't exist yet.'
"I got home from school, sat down at the piano and I wrote this melody that was spinning around in my head. And sometime between getting home from school and sitting down at the dinner table that evening, I knew exactly what I was going to do for the rest of my life."
Later, says Hodges, he realized how rare (and lucky) it is that a song is almost 'given' to a writer, a song they pray they're not half-remembering from somewhere else that turns out to be a gift from the universe.
"Let's say I've written 1,500 songs or so in the last 25 years. There were a handful of them that felt like they just fell into my lap. And oddly enough, not to get too far ahead, Afterglow is the best example of that that I've ever witnessed."
---
By "too far ahead", Hodges really means bang up to date: Afterglow, co-written with and recorded by Ed Sheeran (with Fred Again also on writing and production duties), is the latest hit in Hodges' second act – a career as a behind-the-scenes writer who has also worked with Kelly Clarkson, Celine Dion, Carrie Underwood, Christina Perri (including A Thousand Years), Jason Mraz, Weezer and Avril Lavigne.
Before that, Hodges was a member of Grammy-winning rock band Evanescence and co-wrote [along with founder members Amy Lee and Ben Moody] the vast majority of tracks on their debut album, Fallen (2003, 7x Platinum in the US, 4x Platinum in the UK).
Asked if he enjoyed the Evanescence experience Hodges pauses, pauses some more, and says, "a little bit [another pause] – no, not really".
He adds: "I don't have a ton of regrets, but in the process of us making that record, things were really tumultuous between the three of us. We were really different people.
"Honestly, I wouldn't have known how to make a second Evanescence album. I'm really, really proud of that [debut] record, and it's interesting to see it as a time capsule, but I wouldn't have known what to do next after that."
---
The issue never came up, as Hodges was asked to leave Evanescence at the height of their fame. "The day before the [first] record was mastered, Ben and Amy kicked me out of the band. Less than a year after that, Ben left the band as well. So it's really just been Amy for the last 15 years of it."
Hodges was left "completely crushed, with a bruised ego". But the experience taught him some important lessons. Some were about the nature of fame ("it can be the enemy of creativity"), some were about the demands of being an artist ("so much of it is not about making music – and so much of it is about photoshoots and sitting on a tour bus"), but the most important ones were about himself.
"Evanescence made me re-examine, what do I actually love about this job? And what do I not love about it? And what I loved was writing; sitting in a room and creating something that didn't exist before. What I didn't love was pretty much everything else."
Ironically, it was a connection with a show predicated on the desirability of fame that was to help Hodges reinvent himself away from the spotlight and create a new career that wouldn't make him an Idol, but would always keep him busy, as one of the world's most in-demand, versatile and (crucially) happy songwriters…
---
After Evanescence, When and how did you realize there was another way, a more behind the scenes route to success in music?
My old band mate [Ben Lee] called me up – he and I had kind of patched things up at that point – and he said, 'Hey, the manager for this girl Kelly Clarkson loves the Evanescence record and really wants her to write with us. Would you be down to do that?'
Ben and I were like, 'Oh, okay. I guess, we'll spend an afternoon and hang out with this girl, and if she's cool, we'll write a song and we'll see how it goes.' And the first song that we wrote was Because Of You, which ended up being a big ballad for her on that record.
"When that record came out, it just went gangbusters."
There definitely wasn't a part of my brain that thought, 'Oh, this is going to make me a lot of money', or, 'This is going to be the path that I'm going to choose for my livelihood.' And then when that record came out, it just went gangbusters. I mean, Since U Been Gone was such a huge song and then Behind These Hazel Eyes was the single after that and Because Of You was the single after that.
Then the world opened up in terms of meetings with artists and A&R people. This was the era that American Idol really started to dominate [US] pop radio. In the songwriting world we all knew every summer there were going to be at least three albums' worth of material [for Idol winners and runners-up], and that A&R people would look to us to help these people try to tell their stories and get a product out really, really fast.
Fortunately, I think Kelly was a natural inroad into that world for me, and I got to work with Chris Daughtry and Carrie Underwood and a handful of other folks because of that happening.
---
Was writing for, and even in, someone else's voice something that came naturally to you?
It felt a bit odd at first, mainly because when I think back to the Evanescence days, there were a couple of times that the A&R for that record wanted us to collaborate with other people. And at that time, in rock music, it was seen as such a sell-out move to bring somebody else in.
But it was fine, because the thing that I always wanted to do, and this is what I tell young writers, is to do this job well; when the artist comes into the studio, be competent enough that any direction they want to chase down, you go with them on that.
---
How did you come to meet and work with Ed Sheeran and what was that experience like?
There's a place in Nashville called The Bluebird Cafe, a legendary dive bar. It's 80 seats and it's complete magic.
A buddy of mine called me up, I guess a year and a half ago, and said, 'Hey, I'm playing at the Bluebird next Tuesday, it's my first time to play it, would you be down to join?' And I was like, 'Sure, I'm not doing anything, that would be great.' Just a random night.
I get there and I was sitting next to [British songwriter] Amy Wadge. I knew who she was, but she and I had never met before or written together, and I'm such a fan of hers. So I was excited to meet her that night, and she was really sweet.
"right before we started, I mean, four seconds before I started playing my first song, she goes, 'Hey, don't freak out but Ed Sheeran's sitting in the corner.'"
Then, right before we started, I mean, four seconds before I started playing my first song, she goes, 'Hey, don't freak out but Ed Sheeran's sitting in the corner.' Okay…
Going into the night, I thought I would try out some new songs. But the moment I knew Ed Sheeran was sitting in the corner, I was like, 'Nope, I'm playing the hits!'
Truth be told, the show wasn't great. There's something about having the biggest pop star in the world sitting in the corner… I mean even if I didn't want it to be the case, there's some part of me like, 'I kind of hope I impress him.'
Amy and I had exchanged numbers, and I get a message about 30 minutes after the show: 'Hey, this is Ed, I got your number from Amy. I really loved the songs you played tonight. I'm going to be in town for a couple of months and would love to get together and write one day.'
I was so stoked about it. But I also thought, okay, well-intentioned, but I'm sure he's the busiest guy on the planet and there's probably not going to be time to work this out. But, sure enough, about three weeks later we got together and wrote a song.
---
How was that?
My friends and my manager were like, 'So you're going to work some stuff up for the session with Ed Sheeran, right? You want to make sure the day goes well.' I was like, 'No, I'm just going to show up with my guitar.' Because, truth be told, he will either like me and then we'll work out some songs, or he won't like me and it won't be worth trying to show him something I'm not.
I probably take this for granted a little bit, but I do think that being anxious in the room [with an artist], trying to make sure that it's some perfect thing, can often sabotage it. You really have to love it deeply, lean in hard, but hold it loosely.
Truth be told, that day we wrote what I think one of the best songs I've ever been a part of writing. [The track in question is currently unreleased, so Hodges is tight-lipped on more details.]
---
What else did you take away from the Ed experience?
I will say this, because Ed and I have laughed about this since, and it may come across as weird, but I was not intimidated by him.
Not because his talent is not intimidating; he is incredibly gifted. His capacity as a writer is so amazing and so quick. But I wasn't intimidated because I knew that me being intimidated steals away from the thing that I have to offer him. And I'm in the service of him and in the service of the song we're writing that day.
I just felt like the three of us had a really interesting chemistry. Fred [writer, producer and established Sheeran collaborator] is really, really cool, and he has a skillset that you shouldn't have if you're as young as he is; it's so effortless.
"I wasn't intimidated by Ed because I knew that me being intimidated steals away from the thing that I have to offer him. And I'm in the service of him and in the service of the song we're writing that day."
Part of the dynamic in the room is Ed looking at Fred to say, 'Is this cool?' And then Fred looking at me to say, 'Is this sound? Is this a proper song?' And I'm looking at Ed going, 'Yeah, but is this yours? Does this feel like your thing?' The rapport of all that, of the three of those things spinning back and forth, was really special.
From there, things opened up. Ed said he was going to be on the road for a while, but that I should come to England in a year, we should write some more songs. Again, I thought, what a lovely guy, what a great day we've had, but there's no way he's planning 12 months from now. Sure enough, almost to the week, a year later, I went off to England and we wrote some more songs. Afterglow was one of the first.
---
---
You left EMI publishing in the aftermath of the Sony/ATV acquisition and decided to sign with Kobalt, who you've you been with ever since. How has that partnership has gone for you?
I can't imagine being with any other publisher. Their sync department's really great, and they work tirelessly to connect a lot of dots.
I was signed to EMI for about seven years, and I was glad to have the experience of seeing what it was like to be signed with what is now the biggest publisher in the world. But I had no interest in working with a major publisher ever again: those systems work for certain types of writers who do certain types of things, which have never been the things that are interesting to me.
Fortunately, my business partner and manager, Lucas Keller [founder of global management company Milk & Honey], all of the creative decisions in my career over the last 10 or 11 years have been he and I working together. There is just a natural rhythm between us.
Lucas knows who I am, he knows what my strengths are, and he knows that writing songs really matters to me, but also that I have a family. I mean, I would love to write with the biggest artists in the world all the time, but I'm not clamoring for it, especially if the fit doesn't feel right.
Kobalt are focused on the ability to use the thing that Lucas and I already have and to maximize it. The other side of Kobalt that has been fantastic is they've been our joint venture partner with Third & Verse, the publishing company that Lucas and I have been doing; they're a really great resource behind that.
---
You sold your catalog to a fund managed by Kobalt late last year. What prompted that decision? We've seen some writers say they couldn't ever imagine selling.
I had conversations with a handful of friends who had done it recently asking them how they felt afterwards. Because you're right, I have some friends and mentors in my life that say never sell your catalog; this is your legacy.
But truth be told, when I'm in the car and Christina Perri's, A Thousand Years comes on, I am so deeply proud of that song that we made, and he fact that I now don't own the publishing on that song in no way changes my connection to it emotionally or creatively.
It really was just a money transaction. And I think, at least in the US, the way that things are structured now, that money transaction just made a ton of sense.
"The precious thing is the songs themselves, and no one takes that away from you."
I wasn't nervous about the emotional component of it, because I never saw the money from the songs that I made as being the precious thing. The precious thing is the songs themselves, and no one takes that away from you. It's not like, Willard [Ahdritz, Kobalt founder] puts his name as a writer on A Thousand Years now that they bought it, right?
My nervousness was actually: What if someone writes me a check so big I don't feel like I have to work anymore?!
And then to work with Ed in that process, for us to write a handful of songs together; just the simplicity of us sitting with acoustic guitars and telling stories and writing songs, it made me excited about the whole process again.
---
You mentioned Lucas and Milk & Honey, how did that relationship come about and what does it bring to your professional life?
It was by accident. I had been with different managers before and some of them were bad, and with some of them we just didn't totally click.
I switched over to this bigger firm, The Collective, and, honestly, my expectations of a manager were low. I knew it was worth having them in my life because of the details that they figure out, which allows me to really focus on the thing that I think I'm good at. But I never thought of much more than that.
Lucas was a really young guy at [The Collective] at that time, and they assigned me to him.
It's always been deeply important for me to make sure that the publishers and the managers that I'm working with realize that I don't work for them. I work for the artist, I work for the song. So I don't take kindly to publishers and managers who are like, 'You're going to do what we tell you to do because we tell you to do it.' Lucas and I had a lot of early conversations about that stuff.
"Lucas works tirelessly and he deserves the accolades that he gets, because I don't think that his job is easy at all."
I'm super excited that publishing and management exists as entities, but they exist as entities for the function of letting us be the best at what we do. And Lucas, from the get go, has been really intuitively great at that.
To me I think that's the cornerstone of the success of Milk & Honey; Lucas works tirelessly and he deserves the accolades that he gets, because I don't think that his job is easy at all.
Lucas knows the cost of the work that we do and he honors that by really trying to maximize it. And then trying to turn our songs into as much money as possible.
That's a deeply important thing, right? Because I don't do that. The moment that the song leaves my studio, the moment I send that email off, I'm onto the next song.
---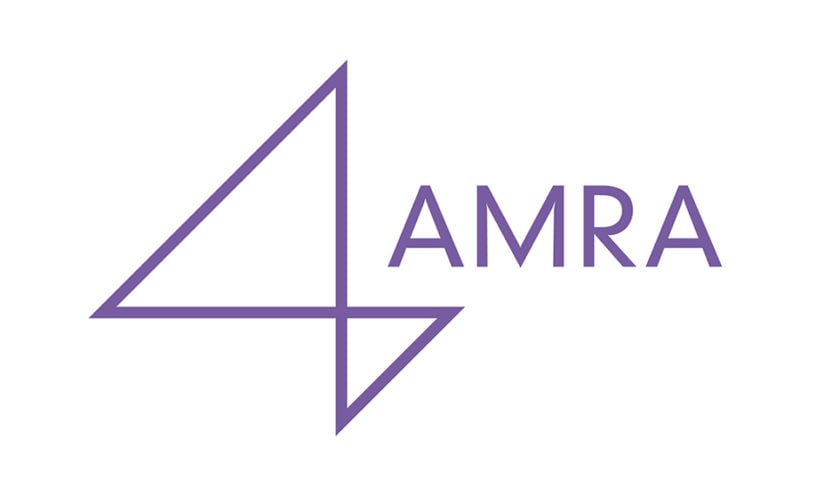 AMRA is the first of its kind — a global digital music collection society, built on technology and trust. AMRA is designed to maximize value for songwriters and publishers in today's digital age, while providing the highest level of transparency and efficiency.Music Business Worldwide