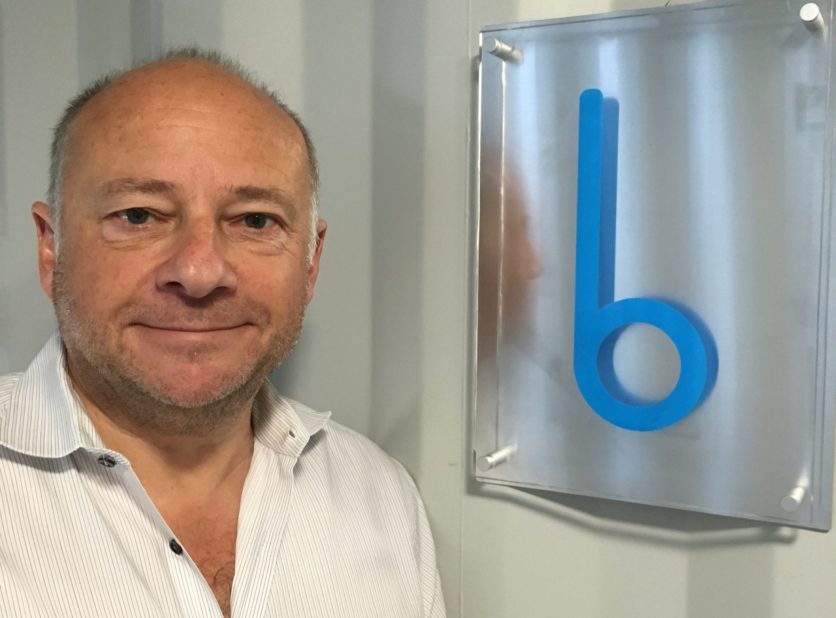 The below MBW blog comes from Simon Platz, Managing Director of Bucks Music Group – one of the world's longest-running independent music publishers, with a catalogue that includes works written by the likes of David Bowie, The Rolling Stones, Black Sabbath, Professor Green, Rudimental, Beyonce and more. Platz (pictured) is also a founding member of the collective commercial body for independent publishers, IMPEL. This year marks the 50th anniversary of Space Oddity – the David Bowie song that would go on to become arguably his most iconic. Bucks Music Group, through Onward Music Ltd, publishes Space Oddity and more than 20 Bowie copyrights in total. Here, Platz tells the tale of the legendary artist's 1969 single…
---
Despite nine major label singles and a critically acclaimed solo album, David Bowie's seemingly unshakeable self-belief as an artist must surely have waivered from the recoil of consistent commercial failure as 1968 loomed – a year that would become notable as the only one in his three-decade career where Bowie didn't release a record.
His debut album had become a favourite of actor, dancer, mime artist and choreographer Lindsey Kemp, who invited Bowie to join his mixed media theatre group and take a starring role in Kemp's new production 'Pierrot In Turquoise'. Kemp also starred in a BBC TV show which featured actor and dancer Hermione Farthingale who, on meeting Bowie, found a mutual attraction between the pair.
Bowie recorded new material with Tony Visconti, the in-house producer at his publisher Essex Music – the predecessor to Bucks Music Group. But, on hearing the songs, Bowie's record label, DERAM, elected not to release them and instead terminated Bowie's contract and plans they had for a second album.
Following Kemp's production, Bowie developed a solo mime piece 'Jetsun And The Eagle' and supported his friend Marc Bolan at Tyrannosuarus Rex's summer show at London's Royal Festival Hall on the 3rd June. Bolan had acquired a new electronic instrument called a Stylophone – a pen-operated portable mini keyboard. Few existed at the time, and Bolan gifted it to Bowie.
Rejuvenated by his stint with Kemp and his new association with Farthingale, Bowie's songwriting flourished as Essex Music pitched his lyrics and songs to other artists. Bowie wrote an English lyric ('Even A Fool Learns To Love') to a tune that would be better known later as 'My Way', and two of Bowie's songs 'When I'm Five' and 'Silly Boy Blue' were recorded and released by The Beatstalkers and Brit rocker Billy Fury to mild reviews and milder sales. Bowie meanwhile auditioned for theatre and film roles and even got a proper job of sorts.
"Space Oddity is David Bowie's most significant recording/release of his career and remains to many fans and non-fans alike, Bowie's best loved track."
For his next musical excursion Bowie envisaged a mixed media troupe, in part as a reaction to his ill-fated solo forays as well as further enabling his relationship with Farthingale. Taking inspiration from Kemp's production, their moniker was Turquoise, an untypically equitable group, consisting of himself, Farthingale and guitarist, singer/songwriter Tony Hill.
Essex had pitched Bowie's song 'Sell Me A Coat' to the American folk MFM trio Peter, Paul & Mary, a conventional popular music format, but Turquoise upturned the trio format presenting a British avant-garde-hash equivalent. Essex Music had established their own production company with a track record of hits by Procol Harum and The Move, and Tony Visconti took the initiative to pitch Turquoise to Essex and recorded a proposed single ostensibly for release through Essex's then-leasing arrangement with EMI Records imprint Regal Zonophone.
In October, Turquoise recorded their planned single; the a-side 'Ching-A-Ling' is an unusual three verse love song with a cryptic title and doo-dar-doo chorus. Bowie sings the first verse, Farthingale the second and Hill the third. Even more unusually, the song recorded as the b-side, 'Back To Where You've Never Been', was a strong song written and sung by Hill. Embellished with a session band, it's probably the only recording of Bowie's where he's taking a back seat and isn't involved in the songwriting.
After just a handful of gigs, Hill left Turquoise in November and Bowie changed the group's name to Feathers, enlisting his friend John 'Hutch' Hutchinson, who overdubbed his vocals over Tony Hill's on 'Ching-A-Ling' only to have the single shelved.
Over the Autumn, Bowie had seen Stanley Kubrik's film '2001: A Space Odyssey' several times, which had inspired him to pick up his guitar and plant the seed of a new song 'Here Am I', which was included in Feathers' set list among other originals and a couple of Jacques Brel songs.
Bowie's then-manager, Kenneth Pitt, had secured a film production company to produce a thirty-minute tele-film showcasing Bowie and his material, motivating Bowie to propose the centrepiece of the film be his latest song, 'Space Oddity'. While Hermione Farthingale was increasingly engaged in her acting work, Hutch and Bowie recorded song demos as a duo at Bowie's Clareville Grove flat in January 1969. Included was an early rendition of 'Space Oddity' ignited with the addition of some space age aroma courtesy of the Stylophone.
"At the peak of Bowie's mid-seventies fame 'Space Oddity' was re-released as a single and in October 1975 gave Bowie his first UK No 1 single."
Pitt secured music supervisor Jonathan Weston to help Bowie record tracks for the tele- film, now titled 'Love You Till Tuesday', which was essentially a half hour music video comprising nine songs. On the 2nd February 1969, Bowie, Hutch and Farthingale recorded the original studio version of 'Space Oddity'. The solo section featured Bowie playing a Japanese flute called an Octinara, rather than the previously arranged Stylophone/guitar bridge, and the outro, which featured the Stylophone, was faded out when edited into the film.
The film wasn't taken up by broadcasters. Farthingale left Bowie but Pitt did seal a new recording deal with Mercury Records who had a plan.
Mercury Records A&R Calvin Mark Lee requested Bowie record a set of new song demos for a prospective album that could be presented to his Stateside boss, Bob Reno and, within 24 hours, on a spring day, Bowie and Hutch recorded a nine song demo tape at Clareville Close, including the final arrangement of 'Space Oddity', although Hutch had succumbed to the urge for a 'proper job' and relocated to Scarborough, North Yorkshire, before Mercury committed themselves to signing Bowie.
NASA were about to launch the most ambitious space mission to date that would put men on the moon, and Mercury heard the potential for a hit single that captured the universal excitement at the impending historic occasion. With a few weeks before Apollo 11 was due to launch, Mercury arranged for Visconti to produce tracks for a Mercury Bowie album, but Visconti refused to produce the track 'Space Oddity', feeling it was gimmicky and not in keeping with the feel of the other material destined for the album. Another Essex Music in-house producer Gus Dudgeon, who had engineered Bowie's debut album in 1967, jumped at the opportunity and, on Friday 20th June 1969, 'Space Oddity' was recorded at London's Trident Studios the same day Bowie signed the record deal with Mercury.
---
---
It remains an indubitably incomparable single. At over four and a half minutes long (in an era of three and half minute radio-friendly pop songs) with a fade-in, narrative lyric, absent chorus, the inclusion of a gimmicky gadget and ethereal guitar effects mixed into the track alongside a string arrangement that leans more towards a film soundtrack than a pop hit. There was a punchy mono mix for the single – the edit judiciously topped and tailed the track with a fade in and fade out that left all the meat on the bone. Mercury's American office butchered it into a leaner three minutes and 26 second pop-radio edit – and it failed to enter the US Top 100 in either Billboard or Cash Box.
In the UK, Mercury's subsidiary record label Phillips enthusiastically rush-released 'Space Oddity' on the 11th July 1969 to coincide with the launch of NASA's Apollo 11 space craft on the 16th July. This seemingly idyllic marketing campaign did not take into account the possibility that the BBC would refuse to play the single on account of its lyric describing protagonist Major Tom's unsuccessful mission, unable to return to Earth, which was deemed risky in the event that the astronauts on Apollo 11 met a similar fate.
As the crew of the Apollo 11 soared towards their lunar goal, Bowie's single languished on record shop shelves. It seemed that Mercury's contrived association with mankind's first moon landing had itself failed to take off. The successful moon landing and historic moon walk triggered exaltation and a sigh of relief, which removed the BBC's playback prohibition of 'Space Oddity', facilitating its slow entry into the public conscience as the BBC started playing the single once the astronauts had returned to planet Earth in their tin can on the 24th July.
After a couple of months of broadcasting exposure on radio and television, the general public bought enough copies of the 7 inch record for it to tickle the lower regions of the UK Singles Chart, creeping in at No.48 (6th September) only to drop out the week after. It bounced back into the Singles Charts a fortnight later, this time steadily climbing to its peak at No.5 in the first week of November – the week Bowie's new album was released featuring the full length version of 'Space Oddity' as its opener.
The album title 'David Bowie' was the same as his eponymous debut album of 1967, and likewise failed to chart⁶.
Compensation of sorts was forthcoming when Bowie performed 'Space Oddity' on the BBC's 'Top Of The Pops' TV show in October, playing the Stylophone to a viewership of millions – a performance long since 'wiped' by the BBC. Watched by the Stylophone company, they contacted Bowie after the show was broadcast to offer him a placement opportunity for their new product, which Bowie gladly accepted, becoming the Stylophone company's first 'pop' face in its advertising campaign.
The proverbial cherry was placed on Bowie's hit single cake on the May 10, 1970 at the Talk Of The Town venue in London's West End where, at the 15th Ivor Novello Awards, 'Space Oddity' won the Special Award For Originality, and Bowie and his publisher Essex Music received Ivor statuettes. Bowie then proceeded to perform a live version of 'Space Oddity', which was filmed and broadcast on TVR.
At the peak of Bowie's mid-seventies fame 'Space Oddity' was re-released as a single and in October 1975 gave Bowie his first UK No. 1 single.
'Space Oddity' is David Bowie's most significant recording/release of his career and remains to many fans and non-fans alike, Bowie's best loved track.
'Space Oddity' is published by Onward Music Limited admin. Bucks Music Group Ltd Music Business Worldwide