MBW's World's Greatest Managers series profiles the best artist managers in the global business. This time, we speak to Danny Goldberg, the modern-day manager of Steve Earle and Martha Wainwright, amongst others, at Gold Village Entertainment – and the consistent manager of Nirvana throughout the peaks of the band's early nineties career, up until the tragic death of Kurt Cobain in 1994. Goldberg is also a former boss of Atlantic Records, Warner Bros Records and Mercury Records, to name a few. The World's Greatest Managers is supported by Centtrip, a specialist in intelligent treasury, payments and foreign exchange – created with the music industry and its needs in mind.
---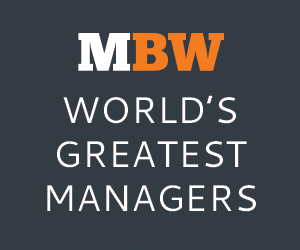 At the end of MBW's interview with Danny Goldberg, we ask a question we pose to all subjects in our World's Greatest Managers series: What would your advice be for any young artist rep just starting out in the business?
Goldberg talks about perseverance, and cites Bonnie Raitt as an example – "13 labels passed on her before we got the 14th to sign her." Yep, makes sense.
And then, the man who managed Nirvana (and, specifically, Kurt Cobain) through the peak of their success says something else: "Avoid self-destructive people as much as you can. If you work with self-destructive people that means you're self-destructive. Try to recognise the truth of that when it's staring you in the face."
Again, great advice, makes perfect sense. Until approximately two minutes after our conversation ends, at which point a follow-up question makes itself belatedly but blindly obvious: Huh?!
Thankfully, on a follow-up call, whilst Goldberg, himself a former journalist (for Billboard and others), may well be rolling his eyes on the other end of the line, he is nevertheless patient and polite enough to give an insightful answer.
"Of course Kurt was self-destructive; he killed himself. But there is a distinction between being committed to someone who then reveals themselves to be self-destructive later on, and someone who wears it on their sleeve when you first meet them," he says.
"So, for what it's worth, Kurt did not have a drug problem when I first met him, nor in the first many months we worked together. And then, once you're involved with someone, there is a whole new set of ethical and moral and personal and professional considerations on how to deal with each moment as it happens.
"But, also, yes, I do feel that he was an exceptional, once in a generation genius… and I did say 'as much as you can'."
Adds Goldberg: "I still feel that, for anyone else who is a manager, it is better to try and avoid working with self-destructive artists. And yet I'm still incredibly grateful that I got to work with Kurt."
---
After his stint as a journalist, Goldberg landed a job as a publicist in the seventies; one of the first clients he worked with was Led Zeppelin.
"I watched Peter Grant operate with such power and clarity on behalf of Zeppelin – the way he told the label what he wanted, the way he told promoters what he wanted, all on behalf of the artist," he recalls. "He was just this incredible larger than life figure, in more ways than one.
"I thought, 'Gee, that's what I wanna do.' Seeing Peter Grant during those years was absolutely the inspiration for making me want to be a manager."
Goldberg explains that he learned many lessons from Grant, including "stay away from cocaine" – although he clarifies that he'd "learned that in my personal life when I was younger anyway, [Grant] just reinforced it".
More positively, Goldberg says: "I learned about the role of a manager, to understand that we work for the artist, that our job is to be an advocate for the artist, and that without the artist there are no concerts, there are no records, there are no record companies.
"We need to be uncompromising – not necessarily in deals, but in attitude. I internalized that and I still carry it in my head to this day."
---
Goldberg's career as a manager took off in the mid-eighties, heading up his own Gold Mountain Entertainment company, where he helmed Belinda Carlisle's solo career and steered Bonnie Raitt to new heights of commercial and critical success after she had been dropped by Warner Bros.
"We were able to make a deal for her with Capitol. She ended up winning a Grammy for Album of the Year and went from selling 50,000 albums to four million albums in one cycle," says Goldberg.
Asked about the difference between managing success and coping with something akin to failure, he says: "I think it's pretty much the same skill set, [success] is just a lot more fun; you get paid better and treated with a lot more respect. All of us who work with artists are treated by the music business based on who we work with. When I was working with successful artists, suddenly I was being treated as a far more intelligent person – whereas when I was cold I was treated as someone who was, let's say, not so bright [laughs].
"You make a few genuine friends along the way, and you develop a reputation for whether or not you show up on time, whether or not you can stick to a budget, you know, certain fundamental things about functionality. But, for the most part, those of us who work with artists, our reputation goes hand in hand with their success."
By the early '90s, Goldberg was joining hands with a rock group that enjoyed a combination of gargantuan commercial success and unswerving critical acclaim – a potent combination which, for the whole music business, let alone individual managers, comes along maybe once a decade.
In Goldberg's case, it happened partly, at least, because of a professional mid-life crisis…
---
How did you first get to hear about and then work with Nirvana?
By 1990, we'd had success with Belinda, after she'd left the Go-Go's and was having a very successful career – then with Bonnie, a very successful comeback. We'd helped reunite the Allman Brothers Band, who were a very, very big concert attraction in the United States.
But I'd turned 40 that year and I was aware that there was this new generation of rock 'n' roll, punk influenced [music], coming out of indie labels – and that I maybe didn't have a really great ear for it.
"Thurston called me about Nirvana…"
So I hired a younger guy; that time-honoured thing of older managers hiring younger guys who understand the new stuff better. In my case I hired John Silva, who today is an extremely successful manager [Foo Fighters, Beck], but back then was struggling financially, although he had a couple of critically respected artists. Together we signed Sonic Youth, which was the big inflexion point for our reputation.
On top of everything else, Thurston Moore and Kim Gordon had tremendous taste in new artists, and were very important curators for bands coming through. A lot of bands got their start in the '80s and '90s by being invited to open for Sonic Youth. And it was Thurston who called me about Nirvana.
---
What was your initial reaction?
I was hesitant then, as I am today, to take on new artists, because it takes a year or two to get paid, and yet you have your weekly and monthly bills coming in all the time. But he said, 'Listen, you gotta make an exception, this is the best band I've seen,' and I completely trusted him.
[Nirvana] came to LA in the fall of 1990. They'd been touring their first album, Bleach, which had come out on Sub Pop, and they'd made the decision that they wanted to be on a major label. They wanted all the tools needed to reach a mass audience, but at the same time they wanted to be involved with people who would vigorously protect their complete control of every aspect of their art.
I think they were interested in us for the same reason as I was interested in them: because Sonic Youth said so.
It was very quick, we had one meeting and we were their manager, because we both went into it assuming it would work.
---
Do you remember the first time you saw them live?
I do, because it was not for many months. Again, I was slightly older, I was pre-occupied by my day-to-day business, and even though I was very happy committing to them as management, they were still a secondary matter to me compared to the people who were paying our bills.
While they were in rehearsing the songs that would become Nevermind, they played a show in L.A, opening for Dinosaur Jr.
"There were things Kurt could be cynical about and rebel against, but not when it came to his art; he had a work ethic about his art that was fierce."
Kurt was a tremendous believer in extensive rehearsal. He has this image with some people of being this slacker, or rebellious or cynical. There were certainly things that he could be cynical about and rebel against, but not when it came to his art; he had a work ethic about his art that was fierce.
I went to see them and it was a huge moment in my life, because it was only then that I understood how special Kurt was, how special the band was – and realized how fortunate I was to be working with them. They immediately became much more important to me and I became much more engaged.
---
You mentioned their desire to sign to a major. How did that end up being Geffen?
Well, the first words Kurt ever said to me were 'Absolutely not'. And that was when I asked the question about 15 minutes into that first meeting, 'Do you want to stay on Sub Pop?'
There are some artists for whom staying on indie labels is so much part of their identity. But there are others, like Sonic Youth, who believe that as long as they retain control over their music, just go with the company that is best able to connect you with the public.
Geffen had done a good job for Sonic Youth. They had released a record called Goo. It wasn't a huge hit, but it was twice as big as anything Sonic Youth had done before. And they respected all the bands, all their idiosyncrasies, there was no pressure to make conventional pop records, or do things in a different way.
Also we knew they paid as well as everybody else did; they had plenty of money. So I kind of felt right away that Geffen was going to be the right place for them.
By this time, because Bleach had gotten a buzz, there were five or six labels that were interested. Charisma, which was part of Virgin, was very interested, Capitol, Columbia, MCA, those come to mind – there may have been one or two others that I'm forgetting. And, of course, Geffen.
John wanted to go through a couple of other meetings and conversations, which meant we waited maybe a week, and then we committed to Geffen and we got [Nirvana] a good deal, including complete control over all creative elements.
---
As Nevermind starts coming together, do you start thinking something special is happening?
Well, we thought right away that it would be bigger than Sonic Youth, because we'd heard demos for Lithium and In Bloom, those songs in particular, which both had these incredible melodic choruses, the like of which typical punk bands did not write. And Kurt's voice had a warmth to it that was different to a typical punk voice.
It's recorded in many books, and it's true, that when he was recording it he would tell people, 'I want us to be as big as The Pixies'.
"The story I told myself was that they could be as big as Jane's Addiction."
At that point, if you're Nirvana, and you've sold 25-30,000 records, you look to the horizon and there's The Pixies, having sold maybe 300,000. That was success; so that was the target.
In the back of my mind, I had this feeling that they could be even bigger than that. The story I told myself was that they could be as big as Jane's Addiction, because they had a rock side to them, like Jane's had and which not all the indie bands had.
And then Smells Like Teen Spirit went on the radio for the first time. That 10 day period, after the day it went on the first college radio station, that was when we realized, 'Holy shit, this is much bigger than any of us understood.'
The reaction was so immediate and so intense that we re-calibrated very quickly.
---
What did that feel like? What was the reaction – especially from Kurt?
First of all, I can only tell you my opinion of what Kurt was thinking and feeling. He knew many different people, from all walks of life, and he showed different sides of himself to different people. So I can only share my perspective and I honor the fact that other people might have different perspectives.
My perspective was that he was very, very determined to be successful, that he made hundreds of decisions to increase the likelihood of that happening. And he continued to do so, even after Nevermind, after the phenomenon of that record, and the enormous amount of attention he got, including painful and evasive attention.
He continued for several more years to make decisions to ensure that they were very successful. For example, re-mixing the singles on In Utero; the storyboarding for an extremely ambitious video for Heart Shaped Box; doing Unplugged to expand the lifespan of Nirvana's presence on MTV in that cycle.
"I don't think success made Kurt unhappy; it just failed to make him happy."
His framework was quite complicated, he wasn't just a typical punk artist, even though he loved those values and the sense of community and integrity. But he saw the band as a big band, from a very early stage. And every decision he made was to increase the chances of success, from the choruses to the album covers, to the way he handled himself in interviews, which was extremely sophisticated; whoever he was talking to he would treat them separately and he understood the picture he was painting for the public – even down to what T-shirt he was wearing when he was photographed.
He would call me, y'know, 'Why is Pearl Jam's video on MTV today more than Nirvana's?', that sort of thing. He was very concerned, he wanted to be successful, he knew which songs should be singles.
However, he didn't like all the results of it. He didn't like being recognized when he went out in public, he didn't like when the media wrote about his personal life, he didn't like some of the pressure that he put on himself to maintain it, and he didn't like the fact that success didn't conquer all of his inner pain.
There's a feeling when you're not successful that 'If only I could be successful, then I'd be happy.' He was happy about being successful, but he wasn't happy in every part of his mind, unfortunately.
I don't think success made him unhappy; it just failed to make him happy.
---
As someone who played a part in making that success come about, was there part of you that tried to encourage him to just enjoy it?
I think he had moments when he enjoyed it; he was not depressed all the time. My greatest memories of him are of him smiling, laughing and joking, playing with my baby when she was born and before he had a daughter.
But in terms of a relationship like this, you know, the word manager is a little… misleading, because some people think we're somehow the boss of our client, or in charge of the situation. It's the opposite; they're the boss. We manage on their behalf, we don't manage them, we manage things for them.
"I did develop a personal relationship with him, in particular because I kind of understood his relationship with Courtney, when others around him didn't."
There were personal discussions about life [with Kurt] and I treasure those moments, and I did develop a personal relationship with him, in particular because I kind of understood his relationship with Courtney, when others around him didn't.
But in terms of the complex issues of life, you just try and be there for somebody, set an example and respond when they need you.
It's not like I'm getting some child [in Kurt], I was getting an adult genius who was my boss. And believe me, Jimmy Page was Peter Grant's boss, Bob Dylan was Albert Grossman's boss, Bruce Springsteen is Jon Landau's boss; that's the nature of the relationship.
---
How did you deal with the success yourself, because it was at a level and an intensity that few people have experienced?
It was very enjoyable! I was 40, I'd been in the business since I was 19 and I'd had several successful moments that I was very proud of, but nothing like this – to be one of the managers of the zeitgeist artist in the world, not only incredibly successful, but also incredibly influential and respected by the critics.
It was extremely exciting. Unfortunately, that feeling of euphoria was pretty short-lived.
Nevermind comes out the end of September [1991 – it famously knocked Michael Jackson's Dangerous off the top of the US album chart and has sold over 25m copies to date] and by January [1992], just three and a half months later I, along with a number of other people, became aware that Kurt had developed a heroin problem.
"When he was in pain, either physically or emotionally, and I couldn't figure out how to make the pain go away, that part of it was incredibly sad."
A heroin problem is very painful and difficult to deal whether you're an artist or not, whether you're successful or not, but when you throw in those additional complexities…
But to work with [Kurt], to know him, to see him accomplish what he did, to write those songs, play those shows, that was one of the greatest experiences, it was  working with a genius. There aren't that many people at that level of brilliance in the history of rock n roll: Dylan, Lennon, Hendrix, Springsteen – it's a pretty short list, and Kurt's on it.
So, that part of it was tremendously exciting and enjoyable. And when he was in pain, either physically or emotionally, and I couldn't figure out how to make the pain go away, that part of it was incredibly sad. Those things co-existed.
---
Did you essentially become more Kurt's manager than the band's manager?
Yeah, just in the dynamics of the guys in and around the band. I mean look, I really, really respect the other guys in the band – Krist Novoselic in particular, we're friends with to this day. We share political views and we've stayed in touch all these years. Dave [Grohl] I never got as close to; I always joke that if I'd known how talented he was I would have spent a lot more time with him [laughs].
But I was taking my cues from the guy who wrote the songs and sang them and who made all the decisions for the band. Kurt made all the business decisions, 100%, so he was the main contact for management. If the label ever asked Krist or Dave about anything, they would just say, 'Go to Kurt.'
And then, on top of that, when he got involved with Courtney, and other people didn't care for her as much, I felt my role was with Kurt.
Obviously we, as a company, were handling the band, but my personal role was much more with him than with the other two, no question about it.
---
You mentioned that the dark clouds began to gather very quickly after the band reached the peak of its success, how did you deal with that as a manager?
Well it was extremely depressing and disappointing. They played Saturday Night Live in the first week of January [1992], I had flown to New York, and we had been faxed – there was very little internet in those days – two articles from West Coast journalists referring to the fact that they thought Kurt was on heroin. And then I saw him…
---
---
There were a few of us, John [Silva], and Gary Gersh, the A&R guy at Geffen [now at AEG], and some others who were close to him, and we just said, 'Fuck, we gotta do something about this.'
So I called [David] Geffen and he gave me the phone number for Tim Collins, who was Aerosmith's manager. He had just gotten Aerosmith sober, he was sober, and that was considered one of the real success stories of the time in terms of people who had had drug issues coming out of it, creatively healthy, and having a re-birth.
Collins recommended a councillor and we staged an intervention. So within 10 days of Saturday Night Live, we orchestrated an intervention at Cedars-Sinai hospital. We basically said, 'Guys, please, don't kill yourselves.'
As it happens Courtney had just found out she was pregnant, which added a whole other level of complexity – and urgency. And, initially, [the intervention] did accomplish its goals.
But, as you know, it doesn't always take first time and people aren't always clean for the rest of their lives. For some people it does work that way, for others it takes several tries. Others get into a groove where they never really want to be sober, and unfortunately Kurt was in the latter category.
---
But initially there were signs of hope?
Yeah, that next six or seven months were, for me, some of the happiest times. They got clean, she was pregnant, the band had been successful, they'd accomplished this great thing, they had the money, that was a special time.
And then there was this crisis, in August, with this damaging article in Vanity Fair, and I think a similar article in Melody Maker at around the same time, accusing Courtney of shooting heroin while she was pregnant.
That was extremely painful to them, and it also threatened their legal custody for a couple of months.
---
When and why did you start considering your position as manager: you ended up running Atlantic Records as President in 1993-1994.
Going back a few months, in the early part of '92 my reputation had sky rocketed by association with Nirvana, and at the same time I was nervous about running a small business, especially knowing things like Kurt didn't want to tour in the way that a band like Bon Jovi did.
At the same time, I had a two year-old, we wanted to have another kid, and the seven-days-a-week pressure of running a small business didn't feel to me like the way I wanted to live my life as a father of young children for the next 10 years.
I got offered a senior job at Atlantic Records, basically head of A&R for the West Coast, but I had a feeling that if I did decently I could be made President; I knew something about what the politics were at Warner and what my boss, Doug Morris, had in mind.
So I made an arrangement for the first half of '92 whereby I became an executive at Atlantic, but it was written into my contract that I would also provide services to Nirvana as a manager, which meant being 'the Kurt person'.
My relationship with Kurt was pretty much the same. I continued to be involved, I was copied in on everything and attended all the meetings. It was a period of transition, leading up to his death [in April 1994], and I was doing it all from the position of being an Atlantic exec. For me, in terms of the arc of my life and career, that seemed to be the best way to go.
---
Was joining Atlantic a difficult decision to make and a difficult conversation to have with Kurt?
I promised Kurt I would still be there for him and I don't think we subsequently talked any less than we would have. It was more difficult with the other artists at Gold Mountain, who I wasn't going to maintain that relationship with, Belinda and Bonnie and some of the others, and some of the people in the office.
That was like leaving school and knowing you're not going to see these people much anymore. I felt a real pang about that. I didn't have any doubt about my connection to Kurt; that was going to stay the way it was.
"In retrospect, it seems quite like a fairly complicated and slightly weird chain of events, but at the time it seemed completely normal."
It was also good for my bosses at Atlantic for me to have that relationship with Kurt and Nirvana, because that was part of my reputation when it came to signing artists.
There were precedents, y'know, Irving Azoff ran MCA for years and kept his relationship with The Eagles; executives do sometimes maintain that kind of closeness with one special artist.
And I have to tell you, it was such a relief when I got to Atlantic and I wasn't responsible personally for paying the rent, or people's health insurance, the mechanics of a small business. In terms of what I wanted it to do for my personal life, it accomplished that.
In retrospect, it seems quite like a fairly complicated and slightly weird chain of events, but at the time it seemed completely normal.
---
Sadly, we all know what happened next, and how it ended for Kurt. Do you see it as a true tragedy, in the sense that it was inevitable, the result of an inherent flaw?
I don't quite know how to answer that, and there is a certain amount of this that is difficult to talk about. Not just because of the pain, that's part of the karma of having worked with someone that killed themselves, but also just how to get my head into how to talk about an issue like suicide.
It's such a huge subject matter and an enduring mystery to smart people – psychiatrists, priests, rabbis, yogis and philosophers – have tried to figure this out and nobody really knows, because the rate of suicide isn't that different [today].
"I think it's acceptable to look at it like it's a mental illness that killed him, the same way cancer would have killed someone else."
I just don't know. I mean I… I just don't know what to say. Whilst someone's alive and they have any problem, whether it's drugs, depression or anything else, morally you gotta do anything you can do to get help and prevent themselves putting themselves in danger.
After they've gone, I think it's acceptable to look at it like it's a mental illness that killed him, the same way cancer would have killed someone else. I come to that in my own head sometimes, but I have very close friends who loved Kurt who don't look at it that way.
This issue of what's free will and what's destiny, we're getting into the ancient debates tackled by great philosophers, so I'm not sure I have much to add to that.
---
You went to Label Land for a while and then returned to management. What did you learn from that sojourn on the other side of the desk?
It's funny, you know, when I was a manager the first time I thought, 'Oh my God, these labels, they don't know anything, we do all the work!' Then I got to the labels and thought, 'My God, we do everything, it's all the label, what the fuck do these managers do!'
And now I'm back, of course, 'Oh my God, managers do everything.' You see everything from the point of view of where you're sitting.
---
Only now, everyone in the business says managers do more!
Well that's an objective fact, because when I started in the '70s and '80s there were what were called Artist Development departments with people just to provide services, and there were International Department. Now, a manager has to be his own Artist Development, his own International Department, and many times we have to be our own Publicity Department. That's just a fact that comes from there being far fewer people at record labels.
But that [nineties] period certainly helped me develop an understanding of the pressure on people at companies: when they can take risks and when they can't; when they can be pushed and when they can't.
"I didn't love the politics of the big companies. I was ill equipped for it, my feelings got hurt too easily."
I loved the job of running record companies, I loved making choices about who signs, who to spend money on, who to focus on; I didn't love the politics of the big companies. I was ill equipped for it, my feelings got hurt too easily.
A lot of time was spent on internal issues that were not about the actual job of making and selling records. And that part I wasn't very good at. But it was an incredible thrill to run three major labels [Warner Bros. and Mercury as well as Atlantic] and then start my own company [Artemis Records] – 13 years between four different labels.
---
How did you return to management?
My last label [Artemis] was quite well funded, but it was the worst time to start a record company, it was right at the very start of the business collapsing financially. It ended up going out of business. I did a year a left-wing radio network called Air America Radio, which went under, and I thought, 'What the fuck am I gonna do?'
I happened to be talking to Steve [Earle], I'd made records with him when I was at Artemis and he'd produced a Linda Williams record for me when I was at Mercury. He told me he was looking for a new manager and I said, 'Well I'm looking at getting back.' He called me back the next day and said, 'If you're in, I'm in.'
I've a company now [Gold Village Entertainment, founded 2007] with artists I enjoy working with: Steve, The Waterboys, Martha Wainwright. And I've published two books in the last three years [including Serving The Servant: Remembering Kurt Cobain, earlier this year].
I certainly made more money when I was at record companies, and I liked the power of being able to do certain things without having to ask anybody, but in terms of the day-to-day experience and the granular details of my life…
I've worked with Steve Earle now for 18 years, for instance, and I enjoy that level of focus and intimacy that you can get as a manager, that deep involvement; that's what I love.
---

A specialist in intelligent treasury, payments and foreign exchange, Centtrip works with over 500 global artists helping them and their crew maximise their income and reduce touring costs with its award-winning multi-currency card and market-leading exchange rates. Centtrip also offers record labels, promoters, collection societies and publishers a more cost-effective way to send payments across the globe.Music Business Worldwide