MBW's World's Greatest Managers series profiles the best artist managers in the global business. This time, we speak to Brandon Creed, manager of Mark Ronson, Charli XCX and co-manager of Lizzo, amongst others – and the co-founder of Full Stop Management. The World's Greatest Managers is supported by Centtrip, a specialist in intelligent treasury, payments and foreign exchange – created with the music industry and its needs in mind.
---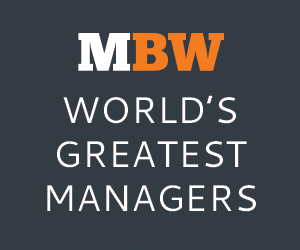 Brandon Creed is thankful for a time in his life when he was "young, wide-eyed, a little bit ambitious, and a little bit naive".
These descriptors, he says, were all key ingredients in his decision to quit his first job in music – as an assistant at Los Angeles-based Jersey Records, the musical outpost of Danny DeVito's Jersey Films – and hightail it to New York in his early 20s.
As Toronto-born Creed tells it, he landed in NYC without much of a career plan; he just knew he wanted to live in the Big Apple, and that music would be central to how he paid the rent.
Creed didn't secure many music biz connections as an assistant for Jersey Records boss Anita Camarata, but he did build a useful network of fellow assistants, including one, at a legal practice, who, in turn, introduced him to the assistant of  Charles Goldstuck.
Goldstuck was then GM of Arista, and provided the proverbial foot in the door Creed required, introducing him to then-fellow Arista exec, Tom Corson, who was looking for an assistant. Creed got the job.
From there, the young Canadian built a solid reputation working under Corson, Goldstuck and Clive Davis, before moving to Epic Records to pursue A&R, where Creed would discover an unsigned Bruno Mars, who was freshly-dropped from Motown Records and figuring out his own career.
---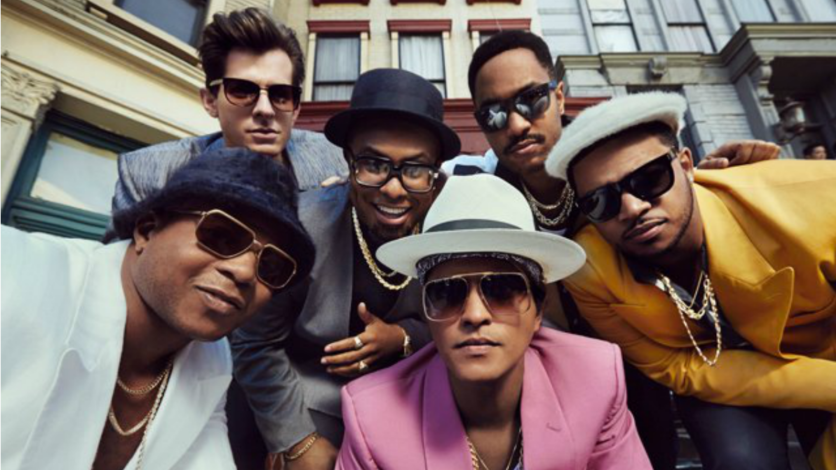 Creed officially began managing Mars in 2008, becoming an essential part of the story of one of the most successful U.S-based artists and songwriters of the past few decades.
With Creed in his corner, Mars released the multi-platinum Doo Wops & Hooligans (2010) and Unorthodox Jukebox (2012), the latter winning the Grammy for Best Pop Vocal Album. Creed and Mars eventually parted ways in 2016, but not before Uptown Funk – created by long-time Creed client Mark Ronson in tandem with Mars – smashed streaming records and won Record Of The Year at the Grammys in 2016.
Creed's independent company, The Creed Co., made a power move in 2017, combining with mega-manager Irving Azoff and ex-CAA star Jeffrey Azoff (Harry Styles, Megan Trainor) to launch Full Stop Management – now one of the most powerful and successful artist representative firms working in music.
Creed brought his own stellar roster to Full Stop, including Ronson, Troye Sivan and Sara Bareilles – a line-up to which he has since added Charli XCX, plus co-management of one of the defining breakthrough stars of 2019, Lizzo.
Atlantic-signed Lizzo, real name Melissa Jefferson, has taken the globe by storm, with her debut major label album, Cuz I Love You, going platinum in the States and delivering the smash singles Juice and Truth Hurts. Lizzo was recently nominated for the 'big four' at the Grammys 2020: Best New Artist and Album Of The Year, plus Song Of The Year and Record Of The Year.
Here, Creed discusses his career origins, his views on management and the modern business – and his ambitions for Full Stop and the future…
---
Your first big break came via Charles Goldstuck's assistant. How?
Charles at the time was the GM of Arista, working for Clive [Davis]. Tom Corson had just been hired from Columbia as EVP of Worldwide Marketing at Arista – he'd been there for about six months. Tom had a temp, and was looking for a permanent assistant. [Goldstuck's] assistant connected me to another assistant, who connected me to Tom, who was my first meeting when I landed in New York that January.
I went through two months of pounding the pavement looking for other [opportunities], doing what I could to get a job. I met with Tom a couple more times and he agreed to sponsor me  – since I was Canadian and needed a visa – which was a big roll of the dice; I got that job in March.
At that time, Clive was going through his argument with BMG [the Bertelsmann company was trying to force him into retirement], so I knew that the job was going to be temporary – Tom was going to leave with Clive, but I didn't know the details. In June, Tom called and said, 'So, Clive's leaving, we've all been relieved of our duties at Arista. We're going to be starting something new up in the next couple of months.'
J Records started that September and I was in the first round of employees. And it was incredible.
---
Did you climb the ranks quite quickly?
I was at J for six years. We worked out of the Waldorf Astoria for the first year. My office was literally a vanity in-between the bathroom and Tom's office – which was a converted bedroom. It was a really unique and unforgettable experience; it was like going to grad school.
I had close proximity to Clive and Charles, and the entire A&R team which included Peter Edge, Keith Naftaly and Larry Jackson, people I still have a very close relationship with today. Tom remains one of my favourite people and close friends in the business, as do Peter and Keith.
There were no product managers, video commissioners or international people at J at the time, so for the first six months I was thrown into these projects well beyond my abilities. It was an amazing learning experience.
---
How did you get from there to artist management?
I realized very quickly that I loved being close to the music and that I wanted to do A&R. But when you are in a place as a young kid trying to move your way up, it's tough to break through.
I knew I needed to leave in order to get to the next level. So I left [J Records], and shortly afterwards got a position doing A&R at Epic Records, which was newly run by Charlie Walk. He took a chance on me, and I [subsequently] established amazing relationships that I still have in the creative and artist community today. I got to work with artists like Jennifer Lopez, Brandy and others.
"I bought Bruno's first song off him… he said, You can have this song, if you let me produce it."
Through the A&R process, I was introduced to Bruno, who had just been dropped from Motown and I believe had just been dropped by his manager, too.
During that period [the early noughties] a lot of A&R guys were moonlighting as managers for songwriters and producers. It was never something I really wanted to do, but I bought Bruno's first song off him; he had never been a writer or producer before, for [another artist], but in his very shrewd manner, he said, 'You can have this song, if you let me produce it.'
I paid him a fee for it, we met and we clicked. I started using him and his writing partner, Philip Lawrence, for every session I was involved in – then other people started to call me to put them in their sessions [too]. It just came together that way, and I started managing them as songwriters and producers.
---
Were you moonlighting?
I was unofficially working with Bruno while still working at Sony, yes. I didn't get paid as a manager for a couple of years, just because I had the day job, and they didn't have any money anyway!
They were working to try to sustain a living, and we didn't know where it was going to go. Well, I think Bruno always knew where it was going to go – but I didn't, at that time. I brought them into Epic at one point, but [the A&R team] weren't that interested in signing them.
---
There is a long list of shining A&R stars who turned their noses up at Bruno…
Almost every successful artist has their story. Actually, the first artist I brought into Epic, a month in, was Lady Gaga. This was prior to her even signing to Def Jam; she didn't have any of the music she broke with, but she was definitely a force, and I responded to that, but my superiors didn't. I was new, I didn't have full conviction in my abilities at the time, either; timing is everything in this business. I still have her demo packet.
Around the same time I was using Bruno and Phil quite a bit [as writers], so was Aaron Bay-Schuck. He was responsible for the session that produced Right Round [for Flo Rida], then Nothin' On You [for BoB], Billionaire and F*ck You [for CeeLo Green]. It was a time in the business when people like Keri Hilson, Ne-Yo, The Dream and Ryan Tedder were sought after writers who used that currency to build their artist profiles, and that's what we attempted to do with Bruno.
As we all know, so much of the power in this business is in the creator and the song, so when your songs are in demand as a writer, you get taken a lot more seriously – and that's what started to happen with Bruno.
---
The music business has evolved a lot since you started out as a manager with Bruno. What to your mind are the most valuable functions of a manger today?
It's a completely different business than it was when I started as a manager and at a label. But fundamentally, for a manager, the proposition is always the same: to seriously protect your artist, help execute their vision, and fight for their right to achieve their goals.
While the terrain and the apparatus – whether it's streaming, social media or other developments – change, the goals are always the same.
Ahmet Ertugen said something like: 'We walk around looking until you're lucky enough to bump into a genius – and when you do, hold on and don't let go.' I've been fortunate enough to bump into a few geniuses, and I've done what I can to hold on.
---
Lizzo is rightly considered one of the stories of 2019. How have you and her team strategized to break her as such a vivid artist proposition, when so much of that mainstream streaming business seems more about tracks and playlists?
It's incredible – and, talking of geniuses, she is one. She knows exactly who she is, what her vision is, and always has.
The thing about Lizzo that was very clear from the beginning was there was two sides: when you said her name, people either said, 'I don't know who that is,' or, 'Oh my God I fucking love her!' There was nothing really in-between.
"The most important professional relationship an artist can have is with their manager, and I consider my most important relationships those with my artists."
Me, Kevin Beisler and Alana Balden have worked with her for almost two-and-a-half years now. We met her in April 2017, at the suggestion of Julie Greenwald and Larry Wade, who both encouraged each side to meet. It took [Lizzo] a few months to make the decision, a period of deliberation, which I'm always very happy to see. The most important professional relationship an artist can have is with their manager, and I consider my most important relationships those with my artists; it's wise to take that time.
After she came to the decision we jumped right in. This is the first time that I've been connected to an artist that seemingly blew up overnight, even though she's been working ten years for this, working her ass off, and is now getting what she so deserves.
The success is a result of so many things, namely Lizzo's talent and vision but it's been a team effort from the beginning. Myself, Kevin and Alana at Full Stop worked really closely with the Nice Life team – Larry Wade and Ricky Reed – and then her team at Atlantic, Brandon Davis, Grace James, Ashley Kalmanowitz, Torsten Luth and of course Julie Greenwald and Craig Kallman.
---
In the post-Blurred Lines climate, Lizzo's faced claims about plagiarism and has responded forcefully. Some suggest those claims are spurious, to say the least. What are your thoughts on the current situation, and what can the music business do about it?
Unfortunately, I have been involved in a few of these situations over the years.
There's definitely an ambulance-chasing, bottom-feeding approach that seems to be happening in the songwriting and publishing world today, particularly in the United States because of the way the legal system works. That's not to say there aren't sometimes legitimate infringements usually made unintentionally, but extortion tactics are becoming increasingly more rampant.
"There's definitely an ambulance-chasing, bottom-feeding approach that seems to be happening in the songwriting and publishing world today."
It's oftentimes considered easier and more cost-effective to just settle these claims than it is to fight them. It's scary to put the very subjective, creative process [of songwriting] in the fate of a judge and/or jury who might not fully understand how it works.
There's only X amount of notes, and combinations of notes, that exist. The innuendo is what's really challenging; it's unfortunate because it scares a lot of songwriters, it hurts a lot of songwriters. And often it's just lawyers or business people buying catalogs out there looking for [legal] opportunities to seize upon – it's often not the actual artist themselves [driving the claim] over a perceived infringement.
---
How do you judge your success as a manager today – streams, ticket sales or something else?
Our success is based completely on the artist's satisfaction.
Whatever the artist's goal is, I take pride in the win. If they want No.1 records, Grammy nominations, an Oscar, a Broadway run, to raise money or awareness for a cause whatever it is, that's what we're here to do.
Of course, I take pride in running great campaigns and exciting and successful tours, and in helping stimulate conversions in popular culture. But ultimately we measure our success as a management company when the artist is happy. Artists are often happy when they're having success and making money – so that's a good thing.
---
You came together with Jeffrey and Irvin azoff for Full Stop. What in your mind can Full Stop bring to an artist career that other companies cannot?
Management is such a personal, real relationship. It's all about the dynamic between two people, but also the resources that the manager has to help the artist. Full Stop has power in numbers and in its roster, and we have an incredible team of managers.
Getting to work with Irving and Jeffrey on a daily basis has been amazing. We all came with different backgrounds.
"Irving is non-stop, a force! He's always thinking of something you're not."
Words can't do justice to describe what Irving has achieved in his career, and what a crusader he is for his artists and all artists in the business. Irving is non-stop, a force! He's always thinking of something you're not.
I had an extensive label background, a creative background in A&R, and helped break a global superstar [in Bruno]; Jeffrey comes from the agency world, has been a part of massive tours and has built Harry [Styles'] career incredibly well. There are a lot of options out there for an artist, but we bring a very specific, boutique yet full service approach to an artist's life and career.
---
What in your view are the key ingredients for a successful long-lasting artist/manager relationship like the one you have with Mark Ronson?
As a manager, you are spending the majority, if not the entirety, of your day, in some way, shape or form, making an argument – arguing on behalf of your artist. To do that, you have to believe in the argument, and in your artist's instincts and their vision.
If you are lucky enough to work with artists where you have that, it's easy to argue all day long. And of course, like any relationship, it's about like-mindedness; you're not going to be best friends with every artist you work with, but in some cases you are lucky [enough] to share friendship. I do my best to operate with integrity, to operate ethically and with transparency.
---
What did you learn from your relationship with Bruno – and what's your observation on you guys parting ways now some water has passed under the bridge?
I am so grateful for the opportunity and experience I had with Bruno. It's something I'll never be able to replicate with anybody else; we were both essentially figuring it out together.
It was an incredible ride, a rocketship; we broke records and did things people said we'd never be able to do; we did the Super Bowl just after his second album, then did it again two years later; there was Uptown Funk, which was named the song of the decade by Billboard.
"I root for Bruno. He's going to be around for as long as he wants to be around."
I learned so much; I was able to put into practice so much from what I learnt from Tom and Clive and other people over the years. It was high pressure, high anxiety but it was an incredible experience.
I have so much respect for Bruno as an artist and as a person. I'm really grateful for the experience, I learned a lot from it, and I have learned a lot in the years since we parted. As with anything, there are some things that I wish had gone differently, but I don't live with regret and I'm proud of what we achieved together.
I root for him. He's going to be around for as long as he wants to be around. I'm happy for the experience, I'm happy for him, and I'm happy where I am right now.
---
If I could give you a magic wand to change one thing about the modern music business, what would it be and why?
I would change the power and the currency of social media.
As in every area of society, it can be very positive, but it can also be dangerous, weaponized and harmful – and I think it doesn't always mean as much as people think it does when an artist has X amount of followers. Therefore it creates opportunities that a better-formed artist, or someone who might deserve [that opportunity] more doesn't get, because they're not good at social media.
"As in every area of society, social media [in music] can be very positive, but it can also be dangerous, weaponized and harmful."
I grew up in the era of massive superstars like Madonna, Prince, Michael Jackson, George Michael; there's a mystique around those artists that I don't think would exist today because of social media.
It's a notch against an artist if they don't participate in that [social media] space, but it can create a toxic environment. It can be a public reckoning for artists and songs, and that doesn't always need to be the case.  That said, I also see its value and how it can be used for positivity.
---
If you could get in a time machine and go back to meet yourself during your first few months in management, what would you say?
Have confidence. Stand your ground. Believe in yourself, and trust your gut. And have a little bit more fun!
---
What excites you most about the future of the record industry and what do you think will be its biggest challenge?
When you get to be a part of something that makes people feel good and connects, that becomes a cultural phenomenon – Uptown Funk, or Shallow or what Waitress did for Sara Barellies; working with an artist like Troye Sivan, who would have not existed ten years ago because being an 'out' artist was not as widely accepted, he is an example and role model for so many young kids out there that my generation didn't have, and that's so exciting; Charli XCX just came off a sold out tour where she performed to rave-like audiences every night and gave people the time of their lives; Lizzo, on the cover of Vogue, and being Time and EW's entertainer of the year – people embracing her, her art, her music, her being, it's so gratifying to be a part of that.
"The goal remains the same: working with visionaries, and spreading their gospel."
The goal remains the same: working with visionaries, and spreading their gospel. That's also the challenge, because it's become harder and harder to do that – but when it does happen, it happens even bigger than it used to.
Lizzo and Billie Eilish are perfect examples; real artists who are breaking very big, very fast because there's a thirst for superstars. Social media and other platforms have arguably provided an opportunity for a lot of less charismatic, more two-dimensional artists to come through and populate the space.
For me, it's about working with artists that stand for something, have a vision and are superstars in the true sense of the word – and it always will be.
---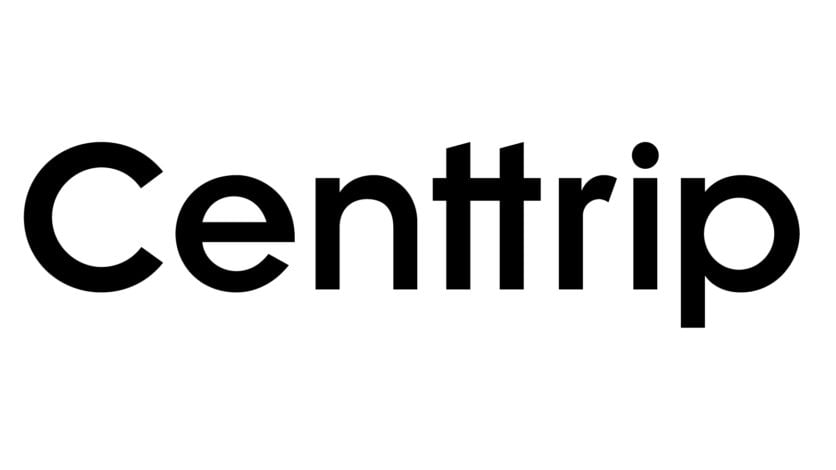 A specialist in intelligent treasury, payments and foreign exchange, Centtrip works with over 500 global artists helping them and their crew maximise their income and reduce touring costs with its award-winning multi-currency card and market-leading exchange rates. Centtrip also offers record labels, promoters, collection societies and publishers a more cost-effective way to send payments across the globe.Music Business Worldwide