MBW's World's Greatest Managers series profiles the best artist managers in the global business. This time out, we catch up with Ty Baisden, the long-time business partner and manager of independent R&B star Brent Faiyaz. World's Greatest Managers is supported by Centtrip, a specialist in intelligent treasury, payments and foreign exchange – created with the music industry and its needs in mind.
---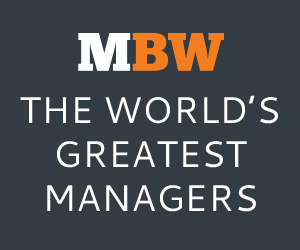 There are a few books diligent students of the music business would do well to have owned or borrowed.
Donald Passman's, All You Need to Know about the Music Business? Definitely. Ann Harrison's, Music: The Business? Check.
One of the latest contenders vying to be added to this canon of educational industry literature comes from Ty Baisden, the long-time business partner and manager of independent music star Brent Faiyaz.
Baisden, co-founder of entertainment company Colture Holdings and owner of independent publishing company Cowboys & Pirates, worked with US-based music journalist Travis "Yoh" Phillips to turn his ideas and strategies around artist and business development into a book called The Colture Playbook: Vol 1.
'Colture' stands for 'Can Our Leverage Teach Us Real Equity', a mantra Baisden lives and works by, as outlined in his book, and in our interview below.
According to Baisden, we should "think of The Colture Playbook: Vol 1 as an 'All You Need To Know About The Music Business,' but modernized as an essential guide for artists and entrepreneurs to see their art as a business".
Baisden knows a thing or two about turning art into a lucrative business. He masterminded Faiyaz's rise to Grammy-nominated, 4x RIAA Platinum status and over 13.8 million monthly Spotify listeners, all without signing to a major label.
After meeting in 2014, under Baisden's guidance, R&B star Faiyaz formed his own independent label, Lost Kids LLC, in 2016. He also signed a publishing deal that same year with Pulse Music Group (they renewed their deal in 2022).
Speaking with VICE News back in 2018, Baisden explained that they turned down multiple offers from prominent labels including one with "a quarter of a million-dollar advance".
"It was never about the money," Baisden told the interviewer at the time. "It was always about the terms."
Since then, Baisden and Faiyaz have been making an impact on streaming services and on the US charts on their own terms. Following the release of his US Top 10 Sonder Son album (No.7) in 2017, his Fuck The World EP in 2020 opened at No.20 on the Billboard 200 chart.
Two years later (in July 2022), Faiyaz's full-length LP Wasteland debuted at No.2 on the Top 200 chart, behind fellow independent heavyweight Bad Bunny's Un Verano Sin Ti.
Released via Faiyaz' own Lost Kids, and marketed by Venice Music and Stem, Wasteland's 19 tracks have accumulated hundreds of millions of streams on Spotify alone, featuring input from the likes of US rap superstar Tyler the Creator on the single Gravity, which itself has been streamed over 173.9 million times on Spotify.
Other high-profile collaborators on the album include Alicia Keys on Ghetto Gatsby, and Drake and the Neptunes on Wasting Time, which have been streamed 11.4 million and 76.8 million times on Spotify alone, respectively.
Commenting on the future of the independent artist landscape following the impact that independent stars like Brent Faiyaz are having on the US charts, Baisden tells us that "It's going to get big".
"Younger artists are going to start seeing things differently and it's going to start making the playing field a lot more even," he adds.
Here, Baisden tells us about his approach to management, building an independent artist business, and the changing power dynamics between traditional labels and the rising field of independent music entrepreneurs…
---
Tell us about how and why you first got started in music, leading up to how Colture Holdings was founded.
We started Colture, our present-day artist partnership department, first. After a year I realized that, maybe we should have a parent company that can sit on top of Colture and then start building out different verticals. 
The Colture conversation started 2017 but then got incorporated in 2018. Once we incorporated Colture Holdings, I started to really focus on how we build a multi-media company that has this concept of, 'Can our leverage teach us real equity and create an ecosystem around the logic.' 
From there, we started to officially build the company in a more traditional way, from a structure perspective.
---
Just to go further back, at what point did you want to start working in music?
I didn't grow up wanting to work in music. I played sports my entire life. And the overall concept of the music business [wasn't something I was considering as a career]. For me it was sports. I was going to do sports my entire life.
The sports dream started to reshape itself and look different as I was coming out of college. Being from Atlanta and hearing about music so much, [and with] a few of my family members pursuing it, it made me get into learning about publishing. 
I started managing producers and learning about the publishing business. So that's where it started, in 2008. But as a child, I never even thought about music in that way. 
---
So after you got into publishing and managing producers, at what point do you come to meet and start working with Brent?
I met Brent in August 2014. And then we started to develop a relationship with me helping him just put out music on blogs. We did that for probably nine months before we thought, 'Oh, man, maybe we can like do more if we go to L.A and record there'. We put out his first song together in October/November of 2014. And then from there, we just started working. 
---
What do you look for in an artist that you work with and how has that changed?
 I'm more sure about what I'm willing to deal with and not deal with when it comes to artists now. Before, I was just so focused on the work. I wasn't as focused on what the artist should not be doing, or should be doing. 
It was just like, if they're talented, we can get some music out. Let's just work. I wasn't really thinking about it in the same way that I am now, in terms of what they need to be doing. If they're not doing that, I don't need to be wasting my time.
---
What are the best metrics for success for an artist? Is it streams, or ticket sales or social media followers?
It's a combination of multiple things that helps build their digital profile, [including] their streaming, ticketing, and merchandise. It's about the ecosystem that they're building around their music.
It's about if they're able to get their streaming to kickstart their touring, or if they're able to get their touring to kickstart their merchandise sales, or they're able to get their sync business generating and growing quarterly.
---
Brent is an incredible independent success story. With these examples of independent successes in mind, what's your opinion on what the future holds for the major label landscape?
With artists developing and being successful independently, it's going to be an opportunity for the major labels, whether they want to or not, [to improve] the fairness in how their deal terms are [structured]. It's not just the major labels, but everybody's deal terms.
Everybody's deal terms will have to get to a point where they're a lot fairer and [more] reasonable.

---
If you were in charge of a major record company, what would you do to make things fairer for artists?
If an artist is developing, if [they're] new and they don't have as much leverage when they come into the door, that deals be structured in a way that when they do have leverage, that they can use that leverage [to improve] their deal.
It [should] already be set up [in a way] that they're able to [use] their leverage within their deal so that certain rights revert back to them or that their share of rights are different. Deals are not flexible on growth.
---
Is what you're saying that deals don't evolve with the success of an artist?
Yes, it definitely doesn't. It's like this unsaid concept. That'd be like, 'Oh, every contract could be negotiated at any time'. But the terms that are actually there is a completely different thing. It's not projected in that way.
I personally don't know why this isn't a normal conversation. You know, in sports contracts it's like that. There's a lot of different contracts like that. Music record label contracts are just very unique in that way.
I personally don't understand why it isn't incorporated like that, outside of the obvious, that long-term wise, it's just predatorial. Publishing contracts have gotten way better.
---
Why do you think that is?

 
The publishing side adjusted a lot quicker than the master side, on how the business was transitioning. 
It just takes them longer to recoup in the way that their deals are structured. And now the market is showing a certain pathway with artists being bigger outside the major label system.
And that itself is forcing the hand of the record label. No business, if they're in the driver's seat of the market, would change if they can stay making the most money off of the IP.
---
 

We've spoken about the major label system, but how could the streaming system be improved for artists?
I'm assuming that as subscribers grow, a per stream [rate] can increase. But I also know that streaming has been very beneficial in the balance between piracy [and legal music]. 
So I'm not necessarily thinking that streaming can be improved. It's a medium that is adding value to an artist's catalog, during a timeframe where people can pirate and get whatever they want for free.
As long as the powers that be, like the owners of the rights and the streaming platforms are adding value or trying to figure out how to add value to the artists and the artists' catalogs, revenue-wise and resource-wise, annually, it can grow.
---
Brent is doing really well on socials. What's the key to standing out from the crowd on these platforms and converting viewers and followers into ticket-buying and merch-buying fans?
Music drives a lot of it. Brent interacts on his socials. But he's not like drowning his social media and posting every day. 
His situation is probably a little bit more unique than the other artists' situations. 
The music and the culture and the community that you're building around your brand is what's going to drive socials to be relevant for you.
The thing that drives a lot of growth on socials is engaging with the fans and learning more about what they're doing in their world, and how they're utilizing your music for their personal experience.
Not just constantly promoting what you've got going on. It's an opportunity to create a two-way communication between fans and artists. That's what social media should be used for. To grow [your business] in a fast but organic way.
---
Is it possible for an artist to maintain a career without using social media channels today?
There's no, right [thing], like this is the formula you have to use. 
A lot of this stuff is by chance. If they're not using it, that doesn't mean that they can't break through, but they have got to find a way to communicate to fans.
As of right now, that discovery mechanism for fans is TikTok. So not participating in those platforms can harm you because there's so much music being put out.
---
What do you think about TikTok being used as a source of talent discovery?
I don't see any difference between every platform you can use to discover talent. I just think that putting the effort into developing the talent that you find should be more of a focus and not just going on TikTok because of the impact TikTok has on sales and going viral or whatever the case may be. The emphasis should be more on developing what you find.
---
What are your predictions for the independent artist space in the coming years? How big can it get?
It's going to get big. Younger artists are going to start seeing things differently and it's going to start making the playing field a lot more even.
At one point, it used to be three sectors of our industry. It used to be the major artists, independent artists and unsigned artists.  Not a lot of people talk about that anymore. And that was something that was very loud 15 years ago.
You were either indie, unsigned or with a major label. But now, you're just one of the two.
It's not about being unsigned anymore because that doesn't matter. Now, it's about you being independent, because you're self-releasing and you're simultaneously building the business whether you realize that or not. 
The independent market growth is [also] going to keep major partners that want to participate in music releases a lot more honest in their terms.
---
Faiyaz' Wasteland was released independently by Lost Kids and marketed by Venice and Stem. How important is it to choose the right partners when you're building an independent artist business?
You've just got to find partners that understand what you're trying to achieve and that want to put time and resources into it. And that understand that you're trying to grow. 
---
What is the single biggest challenge in the music business today?
The amount of music that's coming out, which is foreshadowing the artists' attempts at growth and development. 
It's making people rush past the music and not really enjoy it. The pace of how music is being released is very intense at this moment.
---
What is the solution to that? Do you limit the amount of music going up or do we need better discovery systems in place for people to find the music?
There is no solution at this point. It's happening and it's because of technology. There's always going to pros and cons to all of these different mechanisms. You can't stop it now. It's happening and there's no going back from it.
---
If you could change anything about the music business what would it be and why?
Partners being fair to one another. Artists being fair to managers. Managers being fair to artists. Record labels being fair to artists. I don't think there's enough kindness in the music business when it comes to contractual obligations on both sides, and integrity on both sides.
I was told one time by a lawyer at a big publishing company, that the devil is in the details.  I told him this: 'Frankly, man. I don't want to go look for the fucking devil. And I don't want to be in a business relationship with somebody who feels like the devil is in the details of a contract'. That doesn't feel good.
---
What advice would you give to a young entrepreneur, that you wish you had been given when you were starting out?
Learn marketing, learn finance. Learn those two things very early on in your career.
I don't care how passionate you are about the art being made, or how passionate you are about artists. If you learn marketing and finance, you stand a chance of thriving a lot faster and longer as a music executive.
---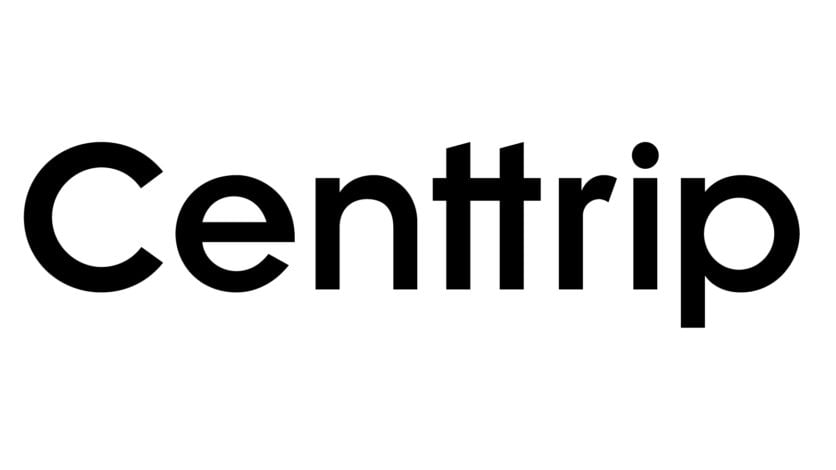 A specialist in intelligent treasury, payments and foreign exchange, Centtrip works with over 500 global artists helping them and their crew maximise their income and reduce touring costs with its award-winning multi-currency card and market-leading exchange rates. Centtrip also offers record labels, promoters, collection societies and publishers a more cost-effective way to send payments across the globe. Music Business Worldwide