The following MBW blog comes from Tony North (pictured), Co-Founder & CEO of Centtrip Music. Well-known for working with artists and businesses to help get them an optimum currency exchange deal, Centtrip says it aims to "reduce the friction, headaches and costs associated with international payments and expenditure".
---

The music industry now operates in a global marketplace.
Artists, managers and content owners are becoming increasingly sophisticated at servicing international fanbases – with whom it has never been easier to create viable commercial relationships.
The continued growth of the live music market, the ever-quickening pace of the streaming revolution, burgeoning merchandising opportunities and the demand for music from other creative industries such as film, advertising and TV means that there are more and more revenue streams coming online.
For established artists, both core and ancillary incomes have taken a sharp upward tick in recent times.
Yet with that growth comes the need to resource effectively. More income streams mean more work – which means more pressure on managers (and anyone else financially involved in artist careers).
It is not unreasonable, therefore, for these people to become somewhat overwhelmed and to prioritise some activities at the expense of others.
---
The foreign exchange (or FX) market has seen a similar transformation of its business in recent years.
The financial technology ('FinTech') industry has ushered in a range of alternative solutions to the traditional banking sector – and this in turn has thrown up a number of interesting possibilities for the music industry.
Established artists, managers and content owners have become extremely good at running international businesses that generate huge amounts of income – income that is often paid in different currencies.
"A lack of understanding about the foreign exchange market means people are leaving many millions on the table."
Yet those same people are often overworked and under-resourced. It's not a surprise, then, that something like an FX strategy might get pushed to the bottom of the 'to do' pile. Especially because a lot of people are simply uninformed about the importance of FX in the first place.
Put simply, this lack of understanding means that they are leaving many millions on the table.
---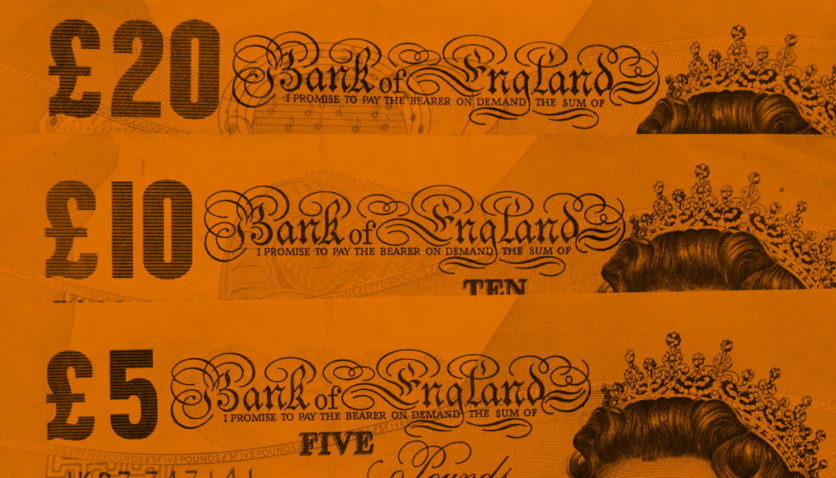 Whenever income is generated abroad and converted into another currency (say, US dollars into UK sterling) its not unusual for traditional banks to make a hefty charge.
Not only do they convert the currency at an often-unfavourable rate, they add expensive fees on top.
Using traditional credit and debits cards are also expensive, generating even more fees when used abroad.
Often, for the sake of an easy life, this isn't questioned – but it can end up being a very expensive way of doing business. In plain terms, taking the path of least resistance is costing the music industry an awful lot of money.
Financial institutions have been overcharging the music industry for years – it's outrageous. They rely on artists and their representatives being unaware of the opportunities available to them.
"Financial institutions have been overcharging the music industry for years – it's outrageous."
Our company believe this is wrong and has created an alternative that allows artists, managers and content owners to take control – by purchasing foreign currency at significantly better rates with transparent, fixed and fair fees, utilising easy-to-use technology and our experience of the FX market.
In conjunction with our currency account, we have launched our Centtrip prepaid Mastercard that allows the pre-loading of currencies for a fraction of what the major banks charge – very useful for tour managers who have to pay out in numerous different currencies while on the road.
FinTech allows the movement of money quickly, transparently and cheaply. It can be done through an online dashboard or an App and every transaction can be seen in real time.
There is no longer any excuse for hiding behind opaque systems and out-of-date practices.
---
We already work with some of the biggest artists in the world. The feedback from them so far is that a better understanding of how to move money around internationally more efficiently has really opened their eyes to what they have been missing out on and to what is possible moving forward.
With the international audiences getting bigger all the time as established territories and emerging markets become better connected, the ability to manage currency effectively will become ever more important.
"It's time for the music industry to wake up to the possibilities that the FX market offers."
It's time to de-mystify this extremely important part of the financial process. It's time for the music industry to wake up to the possibilities that the FX market offers.
For too long artist managers in particular have settled for a poor service that offers no transparency – one actually designed to siphon off as much money from their transactions as possible.
It doesn't have to be this way.
---
Because Centtrip is an approved financial institution, and international governments take such things rather seriously, MBW is obliged to include a legal bit in order to run Tony's blog. Here it is: The Centtrip prepaid Mastercard is issued by Prepaid Financial Services Limited pursuant to a license from Mastercard International Incorporated. Centtrip Limited is an authorised Agent (registration number 900146) of Prepaid Financial Services Limited which is regulated and authorised by the Financial Conduct Authority (registration number 900036). Registered Office: 36 Carnaby Street London, W1F 7DR. Centtrip Limited is registered in the United Kingdom. Company No. 08651138 Registered address. Centtrip Ltd. Clere House, 3 Chapel Place, London EC2A 3DQ.Music Business Worldwide