MBW's Inspiring Women series profiles female executives who have risen through the ranks of the business, highlighting their career journey – from their professional breakthrough to the senior responsibilities they now fulfil. Inspiring Women is supported by Ingrooves.
---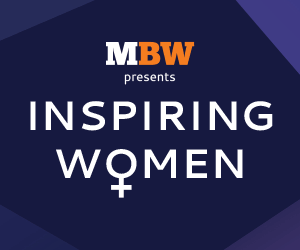 When H.E.R. was presented with one of two Grammys for Best R&B Album earlier this year, her excitement and disbelief as she ran up to the stage was, obviously, palpable.
It was a big win for the then 21-year-old artist who was awarded the gong for her debut 'album' (which was actually a mixtape), putting her amongst a long list of illustrious honourees including Bruno Mars, D'Angelo, Toni Braxton and Alicia Keys. 
She invited her team to the stage, which included co-manager Jeanine Mclean-Williams, who can be seen moments before on the VT doing what must have been the most enthusiastic celebration of the night; waving her hands in the air, jumping up and down and shouting with what can only be described as sheer unbridled joy.
It's a heartwarming scene that displays just how much passion Mclean-Williams clearly has for her artist, who she's been helping to develop for almost 10 years as Vice President and Managing Partner at MBK Entertainment.
Before H.E.R. arrived, Mclean-Williams started her career in management steering the career of what was then another superstar in the making, Alicia Keys, alongside MBK founder Jeff Robinson. 
Robinson brought Mclean-Williams on as a business partner in the company in 2001 and they worked together on the evolution of Keys into the multi-million selling artist she is today, until an amicable split when she started self-managing in 2011.
Prior to that, Mclean-Williams started her career young in the late 90s while at high school, where she acted as an assistant to a tour promoter before launching her own international concert touring company, Bottom Line Production.
With her experience, the live side of the business is where Mclean-Williams' specialty lies, as well as brand partnerships. Both of which came in handy with the launch of the sold out Lights On Festival in September, which H.E.R. produced alongside Live Nation (although she owns it completely).
It's said to be the first ever festival owned by a woman of colour and will return in autumn next year for two nights at the Concord Pavilion in the Bay Area, as well as a night at Jones Beach in New York and one in London.
Other artists Mclean-Williams and Robinson have worked on together under MBK — which also exists as an imprint under Sony label RCA — include Grammy nominee Elle Carner and artist and songwriter Tiara Thomas.
They are currently developing Epic Records signing LONR as well as three other acts Mclean-Williams promises we'll be hearing more about soon.
---
You spent most of your early career working in the live industry as a tour promoter. What did you learn during that time?
I learnt how to have patience and how to put all the pieces together to make it all work. From the setup to finding the right venue, the artist and timing, every specific is important for having a successful show. And making sure you have great relationships with the artist and the managers and record labels.
At one time we had a popular series called RnB Live that we did in New York that I headed up and it was some of the best shows that I think New York has seen. We are planning on bringing that back in January with an MBK showcase, so we'll invite all the artists we have our eye on that we are working to bring on our roster and artists currently on roster, and those who ask for a shot.
We want artists who have a great voice and play instruments to come down and showcase for fans and music executives and make it a real cool jam session.
---
Why did you make the transition from tour promoting into management?
It was a very easy progression. Touring is a huge part of the career of any artist, so to have somebody in the ranks that has touring knowledge is very helpful. My expertise with the management of the artist is from the creation of the first shows from start up shows at smaller venues when you are maybe at 300 capacity, up to when they are ready for the arena stage and then in between.
My forte is also brand partnerships, which goes hand in hand with touring — it's great to have a show presented by 'x brand' and then brands that partner with the artist directly, if there is some synergy that makes sense.
Like H.E.R. with Adidas, they were natural partners for the Lights On Festival. Since we had a one year deal with them, we expanded that and had them be a part of the festival experience so they had a bigger imprint with the H.E.R. brand and vice versa.
---
What are your management principles and how do you approach working with artists?
The principles that Jeff Robinson and I have built this company on is all about creating truth. Every artist that comes in has a truth and it's our job to put in the passion, time, money and energy to bring their dreams to life.
"Every artist that comes in has a truth and it's our job to put in the passion, time, money and energy to bring their dreams to life."
So our basic principle is being supportive and nurturing, and definitely being great listeners. You never want an artist to feel that they are not being properly presented or portrayed. We always want to make sure that every artist says, Yes, this is how I envisioned it, this is the music I wanted to create, this is my happy place.
And we don't rush it. H.E.R. is now 22 and we started working with her when she was 13. That's a lot of patience! We are only in it for the long game.
---
Can you talk me through the development process that led up to H.E.R. winning the Grammy earlier this year?
It was many years in the making and we let her focus on playing the guitar. At first there were some folks that said, Hmm, maybe H.E.R. being with an instrument is not really the presentation for her, maybe that's not the way to go.
That's okay, everyone has an opinion, but that is her instrument of choice, she plays it well, has plenty of experience, and it's part of who she is. So that was a key part in many of the songs that garnered attention and, as you can see from the Grammy performance, she's a remarkable guitar player.
The process was just letting H.E.R. create as she's grown into a young woman — letting her write about her experiences as she comes into her early 20s. She was able to put music to those words and the things that she wrote about were very touching to her fans because they could identify with so many of them.
That is what has made H.E.R. stand out — the authentic creation being totally from her soul, from her personal experience, and touching so many and being able to perform it all so flawlessly.
---
What are your ambitions for her?
To continue to make great music. We heard some of the new album, the 'real album', recently and the progression is amazing. In any artist you want to see them elevate every time, pushing themselves to make music that is growing with them, you don't want a pop star that starts making music in their teens to still have the same sound as they come into their 20s.
H.E.R. is making music that the fans are going to be able to rise along with too because she is continuing that process of storytelling her experience as she's growing. The aspiration for her is also to continue to grow her performance level, soon she'll have her own arena tour, and she's also been getting a few acting opportunities.
---
What makes you interested in working with an artist?
Our ideal talent to work with is someone that first of all has a good sense of self and being able to play an instrument is something that is definitely part of what we look for. If they can entertain a crowd with just a guitar and their beautiful singing voice, that is a great thing. You want artists that can be a bit self contained and have that extra layer of musical ability.
"We want to create the next Aretha, Mary J Blige, Alicia Keys and Lauryn Hill, who's still performing her album from 20 years ago. That [kind of longevity is] what you want."
They should also know that this is a long game —you want to make a solid foundation so that you can be a touring artist 10 years from now and have a catalogue that folks will want to see you performing many years down the road. We want to create the next Aretha, Mary J Blige, Alicia Keys and Lauryn Hill, who's still performing her album from 20 years ago. That's what you want.
---
As you've mentioned, H.E.R. is on her way to being able to undertake an arena tour fairly early on in her career as a known artist, which is a trend that's only getting more prominent. As someone with lots of experience in the live industry, what do you make of that trend?
I agree that it's a crazy trend. I think if there's a song that's a hit, there have always been lots of fans that are going to want to come out to see that song being performed. With the advent of social media, artists are able to build their fanbase and reach fans directly and I think that's helping ticket sales to fly out fairly quickly. Say 'artist x' had a hit and their social media following is two million, if you get 5% response from that number of followers, you have a good show, and a good turnout.
It's then on the artist to keep that going. You have to keep having hits to have fans continue to come out in mass numbers. You've got to be careful too because once you start out doing arenas, is your next tour going to be a 500 capacity run? That's kind of weird.
I personally caution jumping out there and doing those great big shows on your first time around — if you don't have a catalogue to sustain, how do you come back? What is your touring looking like the following year? It should be about careful planning and laying out. Again, it's about the long game.
---
For decades, artists have very much been reliant on and sometimes beholden to companies in order to get their music and ideas out there, who may or may not share their creative vision. From where you're sitting, do you see a shift happening?
I definitely see a shift happening and it's a great shift. There are all these platforms that artists can use to release their whole project —Daniel Caesar is independent and [his team] market, distribute, and do everything on their own which is amazing. And look at what Chance the Rapper was able to accomplish as an independent artist.
I do feel that it's a beautiful thing when artists can put out music without being beholden to waiting to getting signed. I'm not going to say that having the machine behind you is not a good thing, but if that doesn't happen for you, you can still have an outlet. Of course then comes the work of being heard and getting your fans to find you, but if an artist can get their fans to find them they can have a very successful career. 
---
What's your perspective on streaming, from an artist and monetary perspective?
I think that [the streaming services] are making strides but there is still a lot to be done to make it more fair and equitable. We have to be sure that these artists are being compensated properly for their work and that also means the writers and publishers and everyone involved with the creation of the music.
"I think that [the services] are making strides but there is still a lot to be done to make [streaming] more fair and equitable."
There is still some work to be done on the accounting for all of that because it's a bit of a mystery, but as that gets more legislation around it and more clarity, I think artists will be in a better position to be more fairly compensated. I'm not saying that they are not getting paid, I'm just saying that there needs to be a fairer more equitable distribution from streaming income.
---
You've told me about your up and coming RnB talent music night that's launching in New York soon — is there anything you'd like to see from the wider industry that would help better support RnB talent specifically?
RnB is where it all starts from — all music in some shape or form is derived from rhythm and blues, so to not have it supported as heavily as some of the other genres of music, I think is silly because it's depriving a huge audience of access to great songs and great musical experiences.
I think honestly that music should be genre-less, it really should just be about good music. There should be less boxes. The lines are drawn between pop, RnB and contemporary on the music charts, award categories and radio stations, but I think some of the best radio stations are the ones that play all music.
Of course if you're in the mood for soca you should be able to tune to a station that just plays soca, but if you want to hear a little something of everything you should be able to.
---
What are your ambitions for the MBK imprint under Sony?
To continue to grow as we have. We are in a great position to have a distribution arm in Sony, and a great marketing and radio team with executives that love their job and know what they are doing. [Sony] makes great partners for us and we will continue to develop and put out great artists and more great music.
My son Jordan Chapman, who was very young when I started the company, has been able to tour the world with us and see a lot of acts develop from the time they walked in the door to becoming superstars. He's one of our talent scouts now and has brought some great artists to the table that me and Jeff Robinson are developing.
They may have their debut at our showcase in January, we'll see, but it's a little early to talk about them. We like to let things marinate and grow as they should. But on a scale of 1 to 10, there are some 10s right now in the studio that we are very excited about. 
---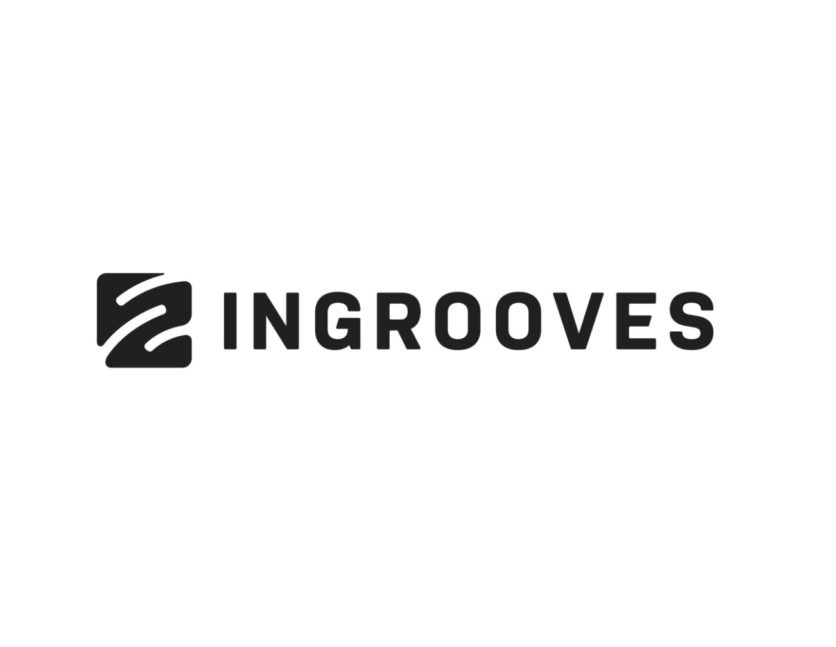 MBW's ongoing Inspiring Women series is supported by Ingrooves, which powers creativity by providingdistribution, marketing and rights management tools and services to content creators and owners. Ingrooves is a leader in the independent music distribution and marketing industry, provides independent labels, established artists and other content owners with the most transparent and scalable distribution tools including analytics, rights management services, and thoughtful marketing solutions to maximize sales in today's dynamic global marketplace.Music Business Worldwide