MBW's Inspiring Women series profiles female executives who have risen through the ranks of the business, highlighting their career journey – from their professional breakthrough to the senior responsibilities they now fulfill. Inspiring Women is supported by INgrooves Music Group, which provides impressive distribution, marketing and rights management tools and services to content creators and owners.
---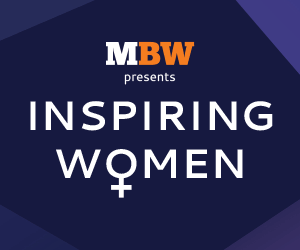 Students of the UK pop music industry will know well the artists who have come to define Jo Charrington's career to date.
There's Paloma Faith, of course – the vibrant, vocal Hackney-ite who Charrington signed at Epic in 2008, and who went on to become one of Britain's favourite torch-song divas.
There's also Another Level, who Charrington managed for five years in the nineties – steering the UK boy-band's career to multi-platinum success (and, let's be honest, more fast cars and friendly girls than they ever dared dream).
Then there's JLS, Olly Murs, Lemar, 5 Seconds of Summer, Liam Payne and, naturally, Sam Smith – who's just stormed back onto the global stage with second album The Thrill Of It All, having sold 12m copies of debut LP In The Lonely Hour.
Oh, and we simply mustn't forget The Amazing Exploding Trouser Band.
What's that? You don't know The Amazing Exploding Trouser Band?
Of all the acts listed here, they're one that had the most profound impact on Charrington's formative years. Well, either them or Shoot the Toux.
These are the two Salisbury pub bands to which an 18-year-old Charrington lent her vocal talents as a backing singer while studying for her A-Levels.
Goodness knows what the recently-promoted Capitol UK co-President, with her industry reputation for candid say-what-you-see critique, would make of them now.
"I was quite a good singer, but I didn't have a distinctive voice," says Charrington, offering a merciless A&R review even of her own tender years.
"Looking back, I was definitely way more interested in music than my friends – and massively, massively into pop music."
It can be a dangerous game to investigate why A&R people end up spending their professional life as close to the magic as possible. There's a whole moth-to-the-flame-slash-obsessive-yearning thing going on which sometimes warrants Freudian examination.
Yet Charrington's reason for doing what she does – like all good pop music – is pure, uncomplicated and inescapable: it's in her bones.
Her mother was a session singer in the '60s, finding regular work on the BBC as well as touring the UK with the likes of Roy Orbison and Lulu.
"She had a backing group called the Three Quarters, and used to appear on [radio show] Friday Night Is Music Night," Charrington recalls. "When we drove to school we'd be always harmonizing together; I was really into singing from a young age."
"All I was thinking about was, 'How do I get in to the music industry? What's the most realistic route in?'"
After attending boarding school in Hampshire, Charrington found herself at Kingston Polytechnic studying Business Studies, but dropped out "hating it" after two years.
She returned home with a refusal to mark herself as a failure, and a clear-headed plan to break into the music business: (a) she would study a secretarial course; (b) she would become a PA to a powerful captain of industry; (c) she would impress them so much they'd hand her a more creative role; and (d) she would take over the world.
She's working on (d). The rest, she's smashed out of the park.
"All I was thinking about was, 'How do I get in to the music industry? What's the most realistic route in?' I wasn't thinking about ten years down the line," Charrington says now, three decades and 100m+ record sales later.
"There is a little bit of coincidence in all of this," she adds.
"When my dad was younger he'd done some work experience at Pinewood Studios, and he absolutely loved it – he still talks about it all the time. He went to his parents and said, I want to work in the movies, and they said, 'Absolutely no way, get a normal job like everybody else,' so he became a chartered surveyor.
"Because of that, when I told him my plan to break into the music business, he just said, 'If that's what you want to do then we'll fully support you.'"
---

After completing a bilingual secretarial course in Isleworth, west London (she can still do shorthand), Charrington started scouring the trade press for available PA roles, and eventually got her break – landing a junior admin job at Virgin-owned Music Box, which created TV pop packages to license around the world.
From there, she made a fateful move by hopping over to London Records as a sales secretary in the early nineties, during the age of East 17 and Shakespeares Sister.
London Records during this era, of course, carries something of a reputation: it was apparently the hedonistic, hit-crazy inspiration for drug-riddled music business murder-thon Kill Your Friends.
"There was certainly loads of energy at London – loads of success, loads of fun – but everyone was actually super-focused on breaking acts," says Charrington. "It wasn't like, 'Oh we've got this catalogue here so we're alright.' It was, 'If you're going to sign that, you better make sure it's a fucking hit.'"
She started working with cocksure young A&Rs Nick Raphael and Christian Tattersfield, who brought in smashes like Whigfield, whose Saturday Night sold over a million copies in the UK alone.
"I learned that if you want to do something, or you have an idea, you have to put it out there."
"London was quite an aggressive, testosterone-fuelled environment," recalls Charrington. "I got used to that, and learned to function within it. I learned that if you want to do something, or you have an idea, you have to put it out there; that if you just sit there and don't say anything, you'll get ignored."
After two years at London, Charrington began suffering from Small Company Syndrome – ie. not being able to divine a satisfying internal career path – and jumped ship to Virgin, where she joined the international team as a PA under Nancy Berry who, says Charrington, "was fierce and got shit done by having a solid plan".
She adds: "I don't know if Nancy being a woman was important to me, but the way that she ran things certainly was.
"In this business you have to have supreme confidence and knowledge is power; if you know enough about each international market, it gives people less wriggle room to make excuses. I definitely learned that from Nancy."
At Virgin, Charrington played a small role in era-defining projects from the likes of the Spice Girls and Meatloaf, but could feel her career plan (recap: take over the world) slipping backwards. Aka Big Company Syndrome.
She says: "At London, they didn't really care that I was an 'assistant' – I got stuck into everything. But at Virgin, because it was a corporate environment, I was limited to a pure PA role, and it didn't challenge me."
---

Charrington left Virgin after a year to join BMG, once again as a PA, under then-Chairman Jeremy Marsh (pictured inset) – and things really began to click into gear.
"Jeremy was an amazing boss," she says. "He was very confident in himself, so he didn't feel the need to keep me 'in my place'.
"That meant there was loads of scope for me to get involved in important projects."
She adds: "Jeremy is brilliant with artists, and so charming. When you're running those big companies with all the big characters, you've got to manage the chessboard – make everyone feel like they've won while still getting your own way. Jeremy taught me how to do business like a gentleman."
"Jeremy taught me how to do business like a gentleman."
Charrington, by proxy, made BMG a heck of a lot of money.
Having developed a bond of professional trust, she recommended to Marsh that he hire Tattersfield and Raphael. He ended up giving the duo their own label, NorthWest Side, which signed Jay Z for the world ex-US, and set the executive pair on a path to corporate domination.
"After a while I said to Nick and Christian, Hang on a minute, this is a bit unfair," recalls Charrington. "You've got a great label deal here and according to my job title I'm still a bloody PA! You've got to sort me out."
This was a defining moment in Charrington's career.
"If you just sit there and don't say anything, you'll get ignored."
Quite.
---

In 1996, Tattersfield and Raphael started kicking around the idea of putting together a multi-racial British boyband, having twigged that US R&B acts were starting to hit the lower reaches of the UK chart on import.
"As soon as I heard that, I said, 'I'll put them together and manage them – that gets me out of being a PA, and means we'll
all still be working together,'" says Charrington.
After trawling the BRIT School, modeling agencies and placing ads in publications likely to be read by pretty boys with stars in their eyes, Charrington amalgamated Another Level. She did so in her evenings, lunchtimes and weekends while still working for Marsh five days a week.
"I didn't want to give up my job until I knew for sure it was going to work," she says. "It was by any means necessary, and when you're young you've got loads of energy – you need to take advantage of that while you can."
"When you're young you've got loads of energy – you need to take advantage of that while you can."
Charrington left BMG to manage the band, going into partnership with industry veteran John Reid. Good to their word, Raphael and Tattersfield signed Another Level – who subsequently scored seven UK Top 10 singles, including 1998 No.1 Freak Me.
(A quick note for those who titter at the idea of outdated British pop acts: the band also collaborated with Jay Z and Ghostface Killah. So there.)
Sadly, nothing lasts forever. Or, more specifically in the case of manufactured UK chart music, not very much lasts more than half a decade.
In 1999, with Charrington now working alongside Simon Fuller's 19 Entertainment, Another Level fell apart.
"The band split just as we were going to give them a push in America," says Charrington. "It was getting to the point where we were driving to a video shoot and I'd have one band member on the phone complaining that another band member had more ad libs than them – and that they wouldn't turn up unless we gave them more [screen time]. I'd have to say, 'Mime some ad-libs and we'll re-record them in the studio afterwards.' It was so stressful."
After the turn of the millennium, Charrington made a decent fist of breaking Dane Bowers as a solo act – with four UK Top 10 singles – but she knew the momentum was grinding to a halt.
And then, in 2002, sat in her car on Chelsea Bridge, contemplating the precarious status of her career, Charrington received a phone call from Nick Raphael. It was payback time.
---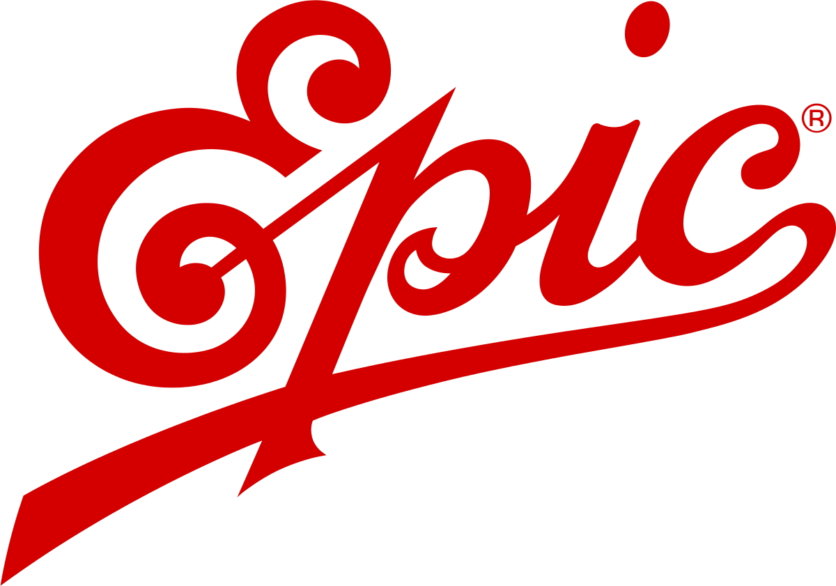 Raphael asked Charrington to join him at Sony's Epic Records in an A&R capacity, knowing that her experience across international, marketing and artist management would give her (and therefore him) a unique edge.
This is interesting, and the first time we really confront the delicate subject of gender differentiation in A&R. Charrington jumped at the chance, but informed Raphael she'd only accept on the condition that there was no mention of 'A&R' in her title.
"I would have felt like a fraud – I had no real experience of working directly in A&R," she says. "I suppose if I was a bloke I'd have thought, Yeah, brilliant, I can do this. But that wasn't how I saw it. A&R isn't something that you can just wake up one day and do. It takes a long time to figure out."
Charrington floundered a little to start at Epic – trying to break a Welsh pop trio called 3SL with a cover of Touch Me, Tease Me to no avail – before she and Raphael starting impressing with acts like Big Brovaz and Lemar.
"there aren't that many people really good at A&R, whether they be male or female, and being really good is all that matters."
These pop/R&B artists swam against the tide of British A&R fixations at the time, which were moving towards skinny boys in skinny jeans playing guitars.
"I was only ever into pop music, and I found that boys' club, nightly A&R scout piss-up thing all a bit tedious," says Charrington.
"A&R is all about confidence and winning deals – it's quite aggressive, and, maybe I'm generalizing, but perhaps that comes to guys more naturally.
"But I knew then, like I do now, that there aren't that many people really good at A&R, whether they be male or female, and being really good is all that matters.
"The simple fact is, you'll get more women working in A&R if you hire more women and give more women a chance."
---
Charrington's biggest turning point at Epic, she says, was signing Paloma Faith – not least because, in initial meetings, Raphael walked away unimpressed. (He has since very much changed his mind: Faith remains signed to Raphael and Charrington's publishing company, Salli Isaak Songs.)
"Signing Paloma was a big deal for me because that's when I dug in and said, 'Look, if we don't sign her, what's the point of me being here?'" says Charrington.
"It would be terrible to watch an artist become successful while saying, 'Oh I tried to sign her but the boss wouldn't let me.' You can't be successful and think like that – it's your job to convince the powers that be."
"It would be terrible to watch an artist become successful while saying, 'Oh I tried to sign her but the boss wouldn't let me.'"
Charrington and Raphael spent a decade at Epic in total, winning success with other acts like Scouting For Girls, Aloe Blacc, Olly Murs and JLS, before upping sticks to Universal in 2011 – where the duo were given the chance to revive the London Records brand as a frontline label.
There were two catalysing factors in their departure from Sony: a perceived lack of international clout offered to their artists by the major – and the fact that Nick Raphael was overlooked for the UK Chairmanship.
"Selfishly, I didn't actually want Nick to get that job, because it would have meant we wouldn't have been doing what we do anymore," says Charrington, who has now worked alongside Raphael for 17 consecutive years.
"I definitely thought he should have been offered it, because he would have been brilliant, but that doesn't mean I'd have liked it."
---
So, this is interesting: back in 2002, remember, Charrington felt so insecure about her A&R credentials, she asked for a job title specifically avoiding creative responsibility.
Fast forward ten years, and things were going badly at London Records. Two years into their tenure, Charrington and Raphael had spent multiple seven-figure sums trying to break a frankly dreadful band o' Bublés, The Gypsy Queens, as well as other commercial flops.
Catch him in a quiet moment today, and Raphael will tell you that he'd started worrying he'd lost his A&R mojo – and was embarrassing himself in front of the industry's harshest critics (including his bosses).
"I thought, We've proven all of this – so we can't all-of-a-sudden be rubbish."
"I had a very different view to Nick while that was going on," says Charrington. "All of the success we'd seen at Epic made me think, We've proven all of this – so we can't all-of-a-sudden be rubbish. That would go against all of the evidence.
"That thought gave me the courage of my convictions when Nick was having his wobble, and I'm very grateful that David [Joseph] and Lucian [Grainge] stuck by us throughout."
She adds: "Nick comes into his own when we are confident about the direction we're going in – the gameplan, the strategy,
no-one can touch him. So we really needed him back firing on all cylinders."
---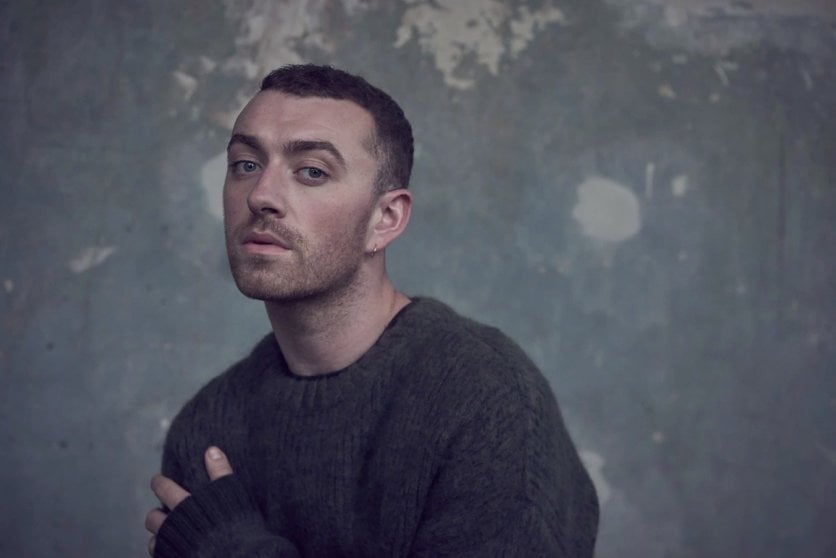 With Charrington keeping confidence high amid this slump, the duo made the two biggest signings of their career: 5 Seconds Of Summer and Sam Smith.
By the time London Records was re-branded as Capitol Records UK in 2013 – a much-needed fresh start – both projects were underway behind the scenes.
"I was sent [Disclosure and Sam Smith dance collab] Latch on a YouTube link before it was a hit [in 2012] and I immediately loved the voice," says Charrington.
"I asked to be introduced to the managers and was told, There's three of them. That set alarm bells ringing but I couldn't have been more wrong – they turned out to be incredible."
"Sam is a very emotive artist."
That management trio – Jack Street, Sam Evitt and Elvin Smith – eventually signed Sam Smith to Capitol UK and, trusting Charrington and Raphael's judgement, embarked on creating a timeless pop-soul debut album, as opposed to further entertaining the artist's floor-filling credentials.
"I don't know if anyone else was really that interested in signing Sam, but we had it in our heads that everyone must be because he's so fucking brilliant," says Charrington.
"I don't think anyone saw what we saw: a young guy with an amazing voice who could make a great soulful pop record. Nick loved Lay Me Down from day one, and that was the template, really."
She adds: "Sam is a very emotive artist. He doesn't write jolly songs; he writes songs that make people really feel something. Sam has to stay true to that, and we have to manage the expectation around him so that he can have a 20-plus-year career that does
his talent justice."
---
Talking of double-decade milestones, Charrington was recently promoted to a Co-President role at Capitol, being placed on a par with Raphael some 25 years after they first worked together at the original London Records.
"I've never been fussed about titles, but now I feel like I am a [label president] and have enough experience under my belt to pull it off," she says.
"The fact Nick was happy to share it says a lot – most people would have felt funny about it. But that's what makes him different and why I've worked with him for so long."
"I've never been fussed about titles, but now I feel like I am a [label president] and have enough experience under my belt to pull it off."
She adds: "I suppose it's important, industry-wise, to send a message out. We're just over 50% women at this label, and the most important bit of advice I give to everyone here is stolen from Sheryl Sandberg: take a seat at the table.
"It's basic psychology, but it works. When you walk into a meeting room, and they have the typical big table, so many young people, especially young women, go into hiding, perched on the sidelines. I always say, What are you doing? Take a seat at the table – and contribute something meaningful.
"Just don't sit at the head, because, you know, that's my position."
---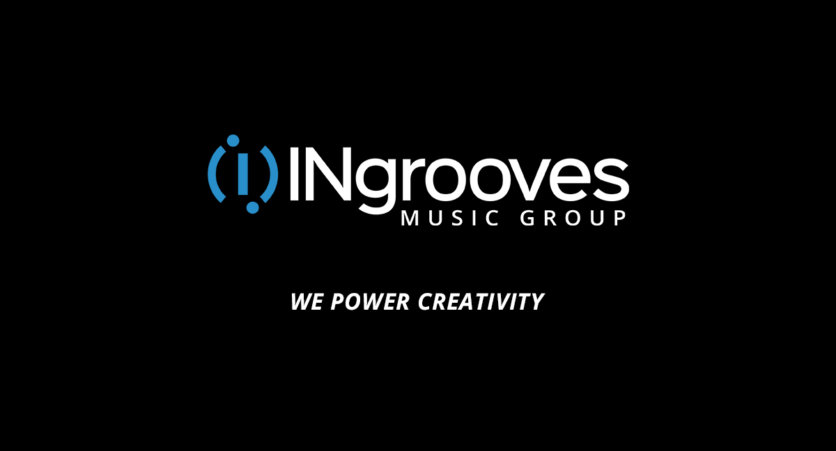 Inspiring Women is supported by INGrooves Music Group, which powers creativity by providing distribution, marketing and rights management tools and services to content creators and owners. INgrooves is a leader in the independent music distribution and marketing industry, provides independent labels, established artists and other content owners with the most transparent and scalable distribution tools including analytics, rights management services, and thoughtful marketing solutions to maximize sales in today's dynamic global marketplace.Music Business Worldwide