MBW's World's Greatest Managers series profiles the best artist managers in the global business. World's Greatest Managers is supported by Centtrip, a specialist in intelligent treasury, payments and foreign exchange – created with the music industry and its needs in mind.
---
It took quite a lot to get an interview with Tim Blacksmith and Danny D, the hugely respected (but not hugely available) US-based UK execs behind, amongst other things, Stellar Songs.
It took two years, for a start. It took some reassurances, it took some persistence and it took some patience.
And it took Adrian Sykes. A good friend of all involved, Sykes' regular enquiry of 'Have you interviewed Tim and Danny yet?' was met with so many tales of near misses and cancelled appointments that, in the end, it was decided the best thing for MBW to do was take a step back and let Sykes himself pin down and then interview two men who he has known for more than three decades.
Perhaps most of all, though, it took the maelstrom of horrific events, groundswell movements and seismic shifts currently trading under the name '2020'.
As D observes: "It's often said that nothing happens before its time. Well, now it's time."
He and Blacksmith both enjoyed separate, distinguished careers as artists, remixers and producers before joining forces to become globally successful execs in publishing, management and beyond.
Their switch from behind-the-scenes music makers to behind-the-scenes career makers came when Blacksmith was asked to work with an up-and-coming Norwegian writing and production duo called Stargate; Tor Erik Hermansen and Mikkel Storleer Eriksen then asked him to manage them.
Blacksmith recognised nascent talent, sensed international potential and jumped at the chance. Crucially, he decided to bring his old friend D in as partner in what would become Tim and Danny Music, a global group of companies made up of Delirious Blacksmith Management, Stellar Songs, 45th & 3rd Music, StarRoc and Tim & Danny Records. Stellar is the small but powerful publishing company that is home to, amongst others, Charli XCX, Gorgon City, Emeli Sandé and Sam Smith – as well as David Stewart and Jessica Agombar, the writing duo behind BTS' worldwide mega smash, Dynamite.
On the management side, they look after a hand-picked roster of writers, producers and artists including Grammy-winning production duo Mojam (co-managed with Riki Bleau), and, of course, Stargate, with whom they have now worked for over 20 years (and who have clocked up four Grammy wins from 17 nominations).
Theirs is a trajectory that took them from London to New York and L.A – via Trondheim, friendship, systemic racism, chance encounters, determination, huge hits and, every step of the way, a fierce passion for great music.
Sykes, a label exec and manager who steered Emilé Sande to Platinum-lined, BRITs-hoarding success, has played some part in that story but, most importantly, has been, and remains, a friend and supporter, perfectly placed to ask the right questions and tease out the best stories.
So, two years and 193 emails later, courtesy of MBW's newest (and yet, in a very real sense, oldest) team member, it's time to tell the story of two black British execs who conquered the world on their own terms, and who now want to help the next generation follow in their footsteps…
---
Adrian Sykes:  At last!
Tim Blacksmith: [Laughs] I know, thank you for your patience.
Danny D: And thank for you staying on our case for so long.
---
AS: Well, as you said Danny, it turns out this is probably the right time, so let's start by asking you about race, about racism, about your personal experiences, whether or not things have improved, and what you think about this latest breakout of discussion and initiatives. Where do you think we're at?
TB: I would like to say that there has been significant change in the UK industry – but I've yet to see it. By that I mean in the upper echelons of the business, because I'm just not seeing any brothers or sisters of colour playing significant roles at that level at these companies.
Not in significant numbers, anyway. In nearly 40 years of working in the record industry, I haven't seen any significant change. We do not have a black managing director of any of these major companies, and I think we only have a couple of black-led labels: Since 93, led by Glyn [Aikins] and Riki [Bleau], within the Sony structure, and Dumi [Oburota]'s Disturbing London, which now goes through Warner.
Maybe I'm missing one – but the point is I shouldn't have to rack my brains and reach like this; this shouldn't be a conversation. Apart from Darcus [Beese], who is no longer in the UK, there hasn't been anyone at this juncture who has headed up one of these major labels, which says to me that we still have a long, long way to go.
DD: I 100 percent agree with what Tim's said. It feels to me like the executives who are there are there to just fill the role they're in, and that's it. It doesn't feel to me that they're being brought in with a view to being advanced to the highest levels of the game.
"Kids now are growing up listening to everything, because that's their listening environment, that's the streaming environment."

Danny D
They will get to a certain level, but no further. It makes me think that they feel we only listen to 'black' music. But in our homes, growing up, we listened to everything. The first record I ever bought was Honky Tonk Women, by the Rolling Stones. I'm pretty sure that's not a reggae tune.
And kids now are growing up listening to everything, because that's their listening environment, that's the streaming environment. They have a very wide-reaching approach to music and to life, but, unfortunately, at the higher end, it feels like a one-dimensional thing.
I'm not pointing a finger at every white exec running every record company, because there are some very forward-thinking people in the game, which is great, but, in general, that's how it feels.
---
AS: So the question is: Why?
TB: It's a very good question. Listen, I grew up in London, I grew up in a multi-cultural, multi-racial school. I heard everything. When I was a teenager I listened to King Tubby Meets Rockers Uptown and The Sex Pistols. I would listen to John Peel, who would play everything. And he was allowed to play everything, which was great. But I'm apparently only listening to one type of music? Nah.
I didn't know about the segregation of music until I started to do my first deals, and people were telling me, 'This is a dance record', or, 'This is an R&B record'. What? Is it? Okay…
And the next thing was, 'This isn't going to be in the charts, because it's gonna be weighted'. I'm like, 'What do you mean it's gonna be weighted?' 'Well, you're selling more copies down south than you are in the rest of the country.' I never understood that; aren't sales sales?
But to the people running the chart then, Gallup I think it was, those were the kind of rules they had in place, stopping some great records, indigenous, local records, coming up from the places I lived, from being hits – the likes of Light of the World, Caroll Thompson, Loose Ends, Matumbi.
They were selling a lot of records, but they were being weighted – which effectively meant being held back – because they were a certain type of record. That, for me, was the first experience of racism in the music industry. Because I understood straight-up censorship; I understood them fixing things so that God Save The Queen couldn't be No. 1 when it [should have been] No.1.
But this racism was more subtle, and it was just accepted. I only understood it when it was explained to me that this record I had made, which clearly should have been a chart record, was not going to be allowed in the chart.
So, yeah, that was the first, but there have been some other experiences that I'm happy to recount.
---
AS: Please do…
TB: One that sticks with me is when I got a call from an A&R guy. He asks me to come and see him, says he'd love me to work on one of his records.
His assistant sets the meeting up for 9am. Anyway, I get there at 8:45 and I'm sat in the waiting room. His assistant comes out, sees me, and says, 'Oh my goodness, you're early!' I say, 'Yeah…'
This guy walks in around five minutes later, sees me, 'Tim?'. 'Yeah, that's right.' Again: 'Wow! You're early!' We sit in his office, we have a cup of tea, and he says, 'Tim, I gotta tell you, I'm really surprised.' I ask him why. He says, 'Well, you're here early.' I don't know what to make of this, so I just say, 'And?'
He says, 'No, no, let me explain. Yesterday we had a signing, it was for 1pm. 1:30pm came along and the artist was nowhere to be seen.' I'm thinking, Okay… what has this got to do with me? Although I knew where he was going, of course.
He carries on with his little story, tells me he told this artist, 'Nah, you're still in bed, you're too late, we're gonna forget this deal' etc. And then he says, 'Tim, that's what you have got to contend with, that's what stops you from advancing, that type of behaviour.' Wow.
Many years later, 2006, Danny and I were at an ASCAP event; Stargate were receiving a number of awards, including Song of the Year and Songwriters of the Year. This same guy came up to me, he shook my hand, and he said, 'Tim, congratulations, I'm really happy for you. You guys made it. And I knew you would, because when you showed up at my office at 8:45am I knew you were serious.'
It was fine, I said thank you and we shook hands, but that's a story I tell the younger generation to let them know that these are the perceptions that are fostered by people like this particular A&R guy, perceptions that stop us from moving forward. That's 25 years ago. And I'm still not seeing any black faces in upper management in the UK. It's very disappointing.
---
AS: There was a very interesting quote from Clara Amfo the other day, she said, 'They want our talent and they want our culture – they just don't want us.' How do we change that so that we fix the discrepancy between the number of black acts on the roster, making these record companies vast amounts of money, and the number of black execs in the boardroom?
DD: I feel that we have to educate ourselves, as well as everyone else. Unfortunately, in regard to the story that Tim recounted just now, there are still people living down to that stereotype. We've got to become more professional. I'm not saying we're not professional, I'm saying we can always do better and we have to do better.
Our approach sometimes is wrong, even though it's coming from a rightful place. Because if you think about the years of oppression, that leads to things festering inside.
But we have to change our approach, we have to come together, we have to tell our fellow man and woman our likes and dislikes, our ambitions and our goals. For me, those are really important pieces of the jigsaw puzzle, and it's not just in the music industry, this is worldwide and in any business; at the higher echelons, we're not there and we're not represented. How on earth can you discuss me when I'm not in the room?
And you're not coming to ask me? You're not asking my brother or my sister? You're not seeking out our advice and our opinions? You're just happy making decisions based on your thoughts and your perceptions? Well, how on earth are you ever gonna get that right?
TB: I think it's definitely about education, but it needs to be conducted through outreach, we've got to have better outreach to our young people, to grass roots level and up.
I'm talking about the young people who are creating great music, and training to be the next wave of executives, at these colleges that have been established – that myself and Danny have never been invited to, by the way; never been invited to come and talk to these young people; never been invited to the BRIT School. And I'm from that area, I'm from Selhurst, I'm from Dulwich, but I've never been invited to the BRIT School.
DD: Sorry to cut in Tim, but it's not just the BRIT School, and I find it baffling. Here we are, two men who have come from, I'm not going to say the bottom rung, but, trust me, we were not born with silver spoons in our mouths, and we have built a company generating tens of millions of dollars and never, not once, have we been called on to do a talk at the BPI, PPL, PRS – and that's just the beginning of the list.
TB: This is why outreach is important, because that way young people get to see people like myself, Danny, Kwame [Kwaten], Glyn, Riki, Twin A and Twin U [Alec and Alex Boateng] as I used to call them – although they're both Twin U for Universal now – they get to see us, and it flicks a switch: 'Ah! This is possible.'
The only event I've ever been invited to speak at was Kwame's Ultimate Music Seminar, 19 years ago – and that fact is not wasted on me. I think we also need to encourage young people and let them know that it is possible to do projects on their own.
DD: Well said.
TB: I learned to release music on my own, because that's how I thought the music industry was. I come from a reggae background, and during the period when I was making reggae records, you go to a pressing plant, you press your vinyl and you sell your records from the boot of your car.
I think we need to encourage a new wave of entrepreneurialism, because not everyone is cut out for the industry way of life. I think there are clearly a lot of great young people out there, making their own records, with their own vision, and they just need that extra bit of help so that they can continue to build – like that young manager by the name of Adex, who looks after Aitch.
He's set up his own venture now, which I believe goes through Caroline in the UK – and look, he's just had a Top 3 record. We need more of that; I like that. I want people like Danny and myself to make sure young people know this is possible, and know that they can do it – I want us to help them do it. It's part of our duty, all of us, to have better outreach to young people.
---
AS: Part of this ongoing conversation has been about the move to drop the term 'Urban music' and replace it with 'Black music'. What do you think about that?
DD: I like the idea of it, but in changing it from 'urban' to 'black'… I don't know, I suppose it makes it more direct, but does it really change anything, at another level? Does it change the attitude behind it? Are we just solidifying the problem? I'm not saying this in a negative way, I'm just raising the question.
TB: We've seen a lot in our lifetimes, and I just despair that we're still having this kind of conversation. I'm not a fan of Black music, I'm not a fan of R&B music, I'm not a fan of Top 40 music, I'm not a fan of Urban music. It's music! It says Universal Music, it says Columbia Records, it says Stellar Songs. Why do we still have to have these segregated names? I'm just baffled.
DD: Here's my question, Who are we segregating it for? Who is this all for? Who benefits and who suffers?
TB: Good question. And, as I said, I grew up listening to everything, and later on I enjoyed remixing Homosapien for Pete Shelley as much as I enjoyed working with [Steel Pulse founder and frontman] David Hinds. It doesn't get more diverse than that – and I loved them both and I love the music they both made.
---
AS: When did you realise you might be able to make your living at this, doing something you loved?
TB: When I signed my first deal with Island Records. Up until that point, I'd been putting out a lot of the records myself. Money wasn't bad, but it wasn't life-changing. I created a record with my brother and a friend from school, and it got signed to Island Records by Julian Palmer.
They paid us a really good advance, which we spent on equipment, so that we could record more. That experience lasted for one record. My second experience of realising you could make money through music was when I pressed another record, 5,000 copies, and sold all 5,000 copies on the first day to one person. After which I started getting fax enquiries to license the record across Europe and around the world.
And then things like going to Popcom in Cologne and discovering you could sit there and license all your records in two days. I was 19/20 at the time, and these were pivotal 'wake-up' moments for me. The third experience was when we were signed to London Records, by Pete Tong.
With that money we were able to establish a complete recording studio on top of my dad's shop in Brixton, right in the heart of Coldharbour Lane.
DD: I'm from Stonebridge [West London], and for me, it began with a record shop called All Ears Records, which was run by a guy called Andy Sojka. I used to do the family shopping, so every week, I'd walk past, or try to walk past, with all these bags. And every time I'd be drawn in.
My love and enthusiasm for music got me talking to Andy and the other staff. One day they were playing tunes and I was just commenting on the records. Andy turned to me and said, 'I think we've got a young A&R in the building'. I'm like, 'A&R, what's that?'
Andy's mentorship eventually led me to make a couple of tracks with a couple of mates, and then we got the shock of our lives when he said he wanted to sign them – he had a label at the time, Elite Records, which went on to sign Atmosfear and Level 42.
I then met Erskine Thompson [legendary manager, promoter and DJ associated with acts including, amongst others, Maxi Priest, Loose Ends, General Levy and Sly and Robbie], who I suppose is one of the most important figures in my story. He nurtured me, from being a cocky kid – because I definitely was a cocky kid. He knocked a few things out of my system and began to teach me about the music industry at large.
He offered me a job at Hot Licks, doing club promotions, and it was through that I got to know the likes of Peter Edge, Pete Tong, and all the other cats who were around at the time. It was Pete Edge who then offered me a job at Chrysalis Cooltempo. That was my entry point into the major label record system. I lasted a fair while, and I got a lot of mentorship from Pete, and protection, actually, which I didn't realise until, there was one day at the Ivors…
Our artists had just received four Ivor Novello awards in the afternoon, and all of a sudden I see an old face from Chrysalis Records asking me to go over to the table where the [company's] old Chairman was. My first response was, 'Why should I go over there'?
And he says, 'Oh, no, it's fine, we're all celebrating because he's written this book.' Well, the thing is, it had already been brought to my attention that I didn't get a single mention in that book.
And what I'd also realised was that, for all the time I'd worked at Chrysalis Cooltempo, for all the success that myself and Pete had there, the chairman and I had never spoken. Not once. Not once was there a thank you, or a well done. As far as he was concerned, I didn't exist. That really struck a chord with me. Here's this guy who I'd made millions for…
TB: Multi-millions, Dan.
DD: Yeah, multi-millions, and it really struck a chord: I've done all that, and this guy doesn't recognise me. So, I actually went over and let him know: 'I worked for a you for many a year, and this is the first time you've decided to say hello, now I've got four Ivors in my hands'. And yeah, it put him in an awkward position, but for me it was really important that I let him know, because there's no way I was the only one who felt like that.
---
AS: Who were your mentors during that period on the way up?
DD: My mum and dad for starters, they were the rocks for me, especially my mum. My dad was the music man, but my mum was the one who said, 'No matter what you do, even if it's sweeping the streets, I want you to be the best at sweeping the streets.' That really stayed with me.
TB: Wow, there are so many, in my journey through music, but Adrian I would have to say you are one of them. During my time working as a session musician, definitely David Hinds from Steel Pulse. I was a fan more than anything, but then when I got to know him, he was a great mentor who inspired me to create mixes and call them after the community and area that I came from – hence the Brixton Bass mixes.
He told me the story of [landmark UK reggae album] Handsworth Revolution and how, with that song, he put Handsworth on the map. He taught me about how important it was to represent your community, where you're from.
Guy Moot, definitely. Even though I never did a pub deal with him, he was one of the first people to reach out to me and talk to us about what we were doing. Carl Palmer at Jetstar Phonographic was definitely an influence because he was distributing and promoting a lot of independent music at that time.
I mean, I could go on all day: Caroll Thompson, Karen Wheeler…
---
AS: How did you two meet?
TB: My first encounter with Danny was 1983. He was at Chrysalis Records. I'd had a minor hit and I was looking for a deal, and Steve Nichol from Loose Ends said, 'You guys should be with Danny D, he's really good.' I'm like, 'Who?'
DD: Don't worry, that's what everyone said.
TB: We arranged to meet, it was going well, he liked the music, and then Danny looked at me and said, 'The only problem is, you've got a real attitude.'
I'm, like, 'Please, do not mistake my confidence for arrogance.' He laughed, and forever after that…
Actually, our paths probably didn't cross again properly until maybe four years later when, with my brother and a friend, we signed to London Records as Blacksmith. Danny was at the label at the same time and Pete Tong said, 'Listen, we've got this D-Mob record, would you guys like to mix it?'
I was like, sure, so we did a Brixton Bass remix of Put Your Hands Together, but at the time I didn't know Danny was D-Mob. So we re-connected through London Records and took it from there.
---
AS: Given your backgrounds, and the fact that you're now on the exec side of the fence, do you ever get the itch to make another record yourselves?
DD: For me, I satisfy that side of me when I give someone my advice on work that they've done, whether that's re-arranging a song or just changing a drum sound.
TB: I'll put it this way, when you get to work with people who I've looked up to and never thought I'd meet, let alone work with, like Babyface, like L.A Reid, like Whitney Houston, like Sam Smith (pictured inset), like Charli XCX, like Khalid, like Saint Jhn & Fallen, I think my cup runneth over!
"We all learn from our experiences, and I think it helps that Danny and myself have been the artist, we've been the producer, we've been the songwriter, we've been the remixer."

Tim Blacksmith
I'm just so enthused that I'm still here working with incredible talent. It fills me up no end, I don't feel like I'm missing out. I think there's so much more from myself and Danny to give to the young producers, writers and artists who are coming forward now.
We all learn from our experiences, and I think it helps that Danny and myself have been the artist, we've been the producer, we've been the songwriter, we've been the remixer.
So, when these young people walk through our door, it gives us a better understanding and puts us in a position where we understand the structure of the song better. I think our journey now is more of an advisory role, a mentorship role, an investment role, and also one where we play a more strategic role in helping these young people realise their dream. So, in answer to your question… I don't know!
---
AS: At what point did you take the decision to transition more to business than producing and remixing? And what was behind the big decision to head to New York?
TB: I met Tor [Hermansen, half of Stargate] when he was Head of A&R at Warner in Norway, and his passion was R&B music, all the hot music coming from America at that time. He asked me to remix a track called Need You, by an artist of his called Noora Noor.
Tor came to Brixton to hear the mix, and then he asked me to come to Norway to work on the album with them. While I was there, they asked me if I'd listen to some of the material they'd been working on themselves, and I thought it was really good. And then they asked me to manage them.
Myself and Danny had been friends for a very, very long time, but we had never found anything to work on together. So, when I came back from Norway, I called and said, 'You need to come out to Norway to listen to what these guys called Stargate (pictured inset) are making.'
The first thing he says, of course, is 'Norway?!', but, thankfully, he came down to my studio, I played him the music and his response was exactly the same as mine: 'Wow, this is great, we need to go to Norway – now.' So we went there together and we started managing them.
One of the first things that happened was that Danny had the good sense to say that he thought the guys should produce a project he was working on, rather than himself. At the time Danny was managed by Simon Fuller.
DD: Who I was introduced to by…. Adrian Sykes.
TB: So, long story short, Danny tells us that Simon wants to fly the guys over to meet the group. And that was the beginning.
S Club 7 was the group, the first hit was S Club Party [UK No. 2 in 1999], and we never really looked back. We had a tremendous run of hits in the UK, and then late 2004 we started to hit this glass ceiling. There were certain people at radio who didn't want to play Stargate records. In fact the phrase was, 'If I hear another Stargate tag…'
DD: And that was to our faces, by the way.
TB: Yeah, and I wasn't up for that. I mentioned to the guys about us making the trek to New York, because by that time we'd had success everywhere except America. We were 80m-plus combined sales around Europe, but we'd never been able to crack the American market. So, we made the decision to go to New York for two weeks. We booked the Sony studio on 54th and 10th.
We had a tiny room, but after just two days there, it felt so vibrant and fresh, it felt like it could work. In that first week we met quite a few well-established writers who came in and wrote some good songs. But I think the tipping point came in the second week.
Myself and Danny were taking meetings, going to see people we knew, and we went to one meeting where the person kept us waiting for two hours. But we hung on, and that was where we first heard this young man called Ne-Yo. And he was just incredible. I just thought, Whoever's written this is a genius, and this is who we need back in that room with Stargate.
Myself and Danny went back to the studio, buzzing to tell the guys about this kid called Ne-Yo. Believe it or not, we walk into the studio foyer and there's a friend of ours waiting for us, with Ne-Yo and his manager. That was when everything changed again. I invited him in to meet the guys and the rest is history.
Ne-Yo wrote two songs that night, both of which were fantastic and ended up on the album, and this is all less than 24 hours after hearing his name for the first time. And then when we came back for our second round of sessions, things really started to tick, and within eight months of coming to America, we had our first Billboard No.1 [So Sick, Ne-Yo] and we never looked back.
I think it's a real example of, with music, you can't be afraid to take risks. We used our own money to make that trek out to New York, and people were constantly saying, 'Do you know how hard it is to make it in America?' But I think that only made us more determined. We ended up having 10 incredible years working in New York.
---
AS: Do you think there's a particular quality that sets you guys apart as publishers?
TB: [without hesitation] Yeah! I'll tell you: we've been where these young people are, where you know your music is the shit, but no one's listening to you. Where you're the artist, but no one's investing in you. I've been the producer, I've been all these things. So it's not wasted on me when these young people come and sit with us; we hear their music, we love it and we invest in them. Once you've been that musician, that writer, that artist, you know intimately what it's like to be not accepted, to be the underdog. And to be thought of as something less than talented.
"We want to give our experience and advice to kids who were just like us, coming out of Stonebridge, coming out of South London, coming out of Brixton, coming from where we come from; that's a big, big thing for us."

Danny D
DD: One of our big things is helping others, just like ourselves, and bringing a better understanding of who they are. Listen, we had some amazing managers, like Simon Fuller, but there were certain nuances where we would clash because they just didn't understand where I was coming from. A lot of that is simply based on our backgrounds. We want to give our experience and advice to kids who were just like us, coming out of Stonebridge, coming out of South London, coming out of Brixton, coming from where we come from; that's a big, big thing for us. That was a big, big part of why we started what we started and why we're still doing what we're doing.
TB: Youthful exuberance – maybe arrogance, as some people call it, or confidence as I have always called it [laughs] – that's key, that's what's gonna get you through this business, that inner belief in yourself, knowing that you'll go through trials and tribulations, but you love what you do so much that you're willing to sacrifice everything to get to this part of the journey, to see this thing through. I think that's a core part of our DNA that separates us from a lot of publishers out there: the background we come from, and a background of complete music.
"Music is always karma-related. And if your karma ain't good, yes, you might have some success, you might have success for a year, maybe two, but it won't have the same level of longevity."

Tim Blacksmith
DD: I will also add to that, we play a role that is way over and above being a publisher. We are entrenched in our writers' lives. We're their managers, we're their best mates, we're their confidants, we're their advisers: it's everything. And because of that, I think we get way more out of our writers than other publishers would, because our relationships are very different. We're giving them advice that we wish someone had given us, because we were never educated in many areas, we had to find out for ourselves, we had to educate ourselves.
And these kids will listen, because you're giving them your life's lessons. And sometimes, yeah, it's as simple as, You know what mate, you need to go fix up. And they'll take it from you, because they respect you, and they understand that it's coming from the right place. We'll support someone, when they have a problem, whether that's a mental health problem, or emotional problems, or financial problems, we'll support you, we're not gonna just dash you out, you know. If you're ill, if something is wrong, we're there for you. And that goes a long way.
TB: 100% Danny, because for me music is always karma-related. And if your karma ain't good, yes, you might have some success, you might have success for a year, maybe two, but it won't have the same level of longevity – and we've all seen that happen, brother.
---
AS: In terms of personality, how do you guys complement each other?
DD: I'm known as the Kofi Annan of the partnership. I'm not going to say what the other one is known as [laughs].
TB: I'm more the James Baldwin of the partnership. I will tell it like it is, and those who don't like it are free to not like it. I think that makes for a fantastic relationship.
---
AS: What's been the proudest moment of your career?
TB: 2008 at the Grammy Awards, when the guys [Stargate] won their first Grammy. Being in that auditorium and hearing their names get read out for R&B song of the year was a pinnacle for me. It had been a journey from London, to Norway, to New York, and all the way to the Grammys.
That was amazing, and we were actually nominated twice in that category, once for Miss Independent [by Ne-Yo, which won the category], once for Spotlight by Jennifer Hudson.
It was just a real moment for me, because I know the Grammys are a very challenging and challenged awards programme, but as Jimmy Jam said to me once, 'Tim, once you've won a Grammy, you will always be a Grammy winner, and people will always describe you as a Grammy winner, right up to when you pass on, and beyond.' So, yeah, that was incredible.
---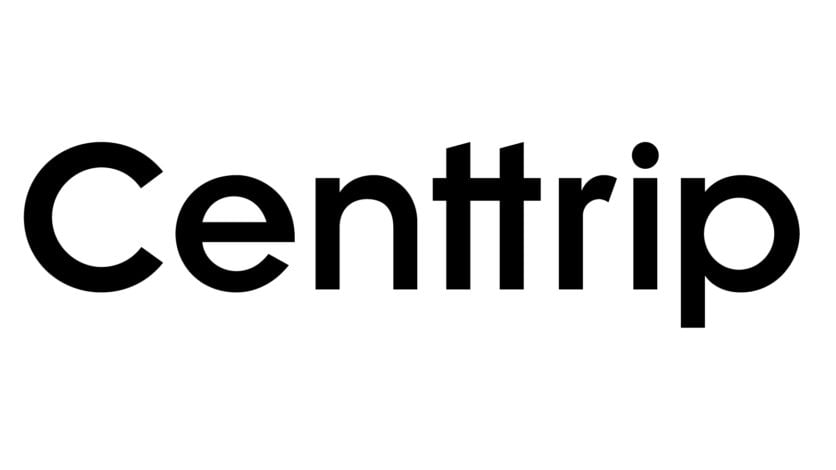 A specialist in intelligent treasury, payments and foreign exchange, Centtrip works with over 500 global artists helping them and their crew maximise their income and reduce touring costs with its award-winning multi-currency card and market-leading exchange rates. Centtrip also offers record labels, promoters, collection societies and publishers a more cost-effective way to send payments across the globe.Music Business Worldwide