Maneskin, the Italian rock band who won the Eurovision Song Contest last month, are flying. The song that won that competition Zitti e Buoni ("Shut Up and Behave"), went Top 10 on Spotify's global chart – a first for an Italian artist – and has now racked up over 100 million plays on the platform. But this is no one-hit wonder: Another Maneskin track, I WANNA BE YOUR SLAVE, is now rising up the global charts, currently sitting at No.12 (and climbing) on Spotify's worldwide daily rankings. Indeed, Maneskin currently have 19 million monthly listeners on Spotify, and the New York Times is even asking whether, after Eurovision, the group can "conquer the world". For Claudio Ferrante, CEO of Artist First in Italy (pictured inset), Maneskin's win is proving to be a "game-changer" for the Italian music market – and an important reminder of the power of a televised content that many have written off in the past. Here in an MBW op/ed, Ferrante gives his view…
---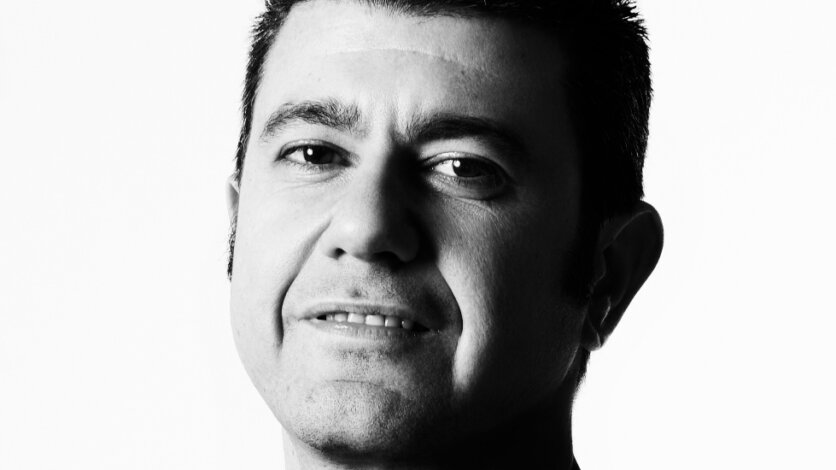 At the time of writing, it has been nearly four weeks since Italian rock band Maneskin stormed to victory in the 65th Eurovision Song Contest, a television institution staged this year in the Netherlands and watched and voted on live by over 183 million people across the 41 participating countries… and a further 200 territories around the world via YouTube.
For the Italian market, it is no exaggeration to say this win is a game-changer, especially following the runners-up spot achieved last year by fellow Italian artist Mahmood (produced, incidentally, by Artist First's own Dardust.)
For some, particularly in the UK, Eurovision is seen as great fun but ultimately inconsequential – a somewhat camp entertainment extravaganza, rather than anything to do with 'real music'. But in other countries across continental Europe, it is a deadly serious showcase opportunity.
It also carries huge weight and importance with songwriters, for whom it is a global platform for their craft.
In a world of 24 hour, multi-channel, multi-platform media options Eurovision still remains "appointment to view" television.
---
---
It's easy to forget that ABBA famously exploded into the global consciousness with Waterloo, their triumphant winning song from 1974. There have been many examples of careers being made following appearances on the show from Sandie Shaw, Johnny Logan and even Celine Dion who won in 1988 representing Switzerland .
So in the more jaded world of 2021, what is the Eurovision effect for Maneskin and the wider Italian and European music market?
Does this signal the end of the Anglo-American dominance of popular music and a new-found pride for European countries in their domestic artists? Are this new generation of music lovers – and Eurovision is incredibly popular with younger viewers – increasingly "passport fluid" when it comes to what they choose to listen to?
It could be argued that today, more and more people simply don't care anymore where an act comes from. The very idea of an alt-rock band winning Eurovision , let alone an Italian one has left a lot of people scratching their heads.
The major labels in some European countries who have for so long relied on British and US acts are, with some justification, increasingly starting to look closer to home for local talent to nurture.
---
---
It's important to say the Maneskin win, and the band's subsequent success, really isn't just down to dumb luck. The band's management has been led by an impressive young manager called Marta Donà, who can take a lot of credit for implementing a highly strategic campaign that has seen the band come to the attention of the wider Sony Music hierarchy.
Donà knew she had a band who were the right act for the right time. Adventurous, interesting and sexy – with a lead singer in Damiano David who oozes rock star charisma. In an industry where the trend sometimes seems to be going towards more "faceless" acts – or very manufactured ones like in K-POP – here is something wholly authentic.
As a slight side note, it should also be acknowledged the Sanremo Festival in Italy – a celebration of the Italian music industry and the most popular TV show in Italy that Maneskin also won this year – is itself becoming an important point of reference for the international music business, thanks to the artistic direction of Amadeus and the production of Rai1's Claudio Fasulo.
After a lost year during this pandemic – and Italy has suffered perhaps more than some throughout the whole period – it feels like we are now emerging from the darkness and seeing a pent-up demand for artists to believe in. It feels like authenticity and compelling music are what fans are asking for.
So, do the numbers back up the excitement ? You bet.
---
Since winning Eurovision Maneskin's winning song Zitti e Buoni has had in excess of 100m streams on Spotify and the band are up to 18.9m monthly listeners, overtaking such globally renowned rock gods as Muse (10.7m), Foo Fighters (13.5m), and Pearl Jam (10.8m).
On May 23rd, the day after Eurovision, Zitti e Buoni reached #9 on Spotify's Global Chart (the highest new entry) whilst going to No.1 in 25 countries. It also became the first Italian song to make it onto the UK Official Singles Chart in over 30 years. (Another Maneskin track, the English-language I WANNA BE YOUR SLAVE, went to No.12 in the UK last week… climbing 12 places. It's looking likely to break the UK Top 10 on Friday.)
So , as we enter this new post-COVID age perhaps it's time to reassess the way we look at domestic music throughout Europe and around the world.
Perhaps it's time for an A&R renaissance. And I don't want to sound cocky but it's worth remembering: we Italians INVENTED the renaissance!
Ciao!Music Business Worldwide